Is DC's New Super-Man a Bad Idea?
April 20, 2016 | Posted by
I'm Steve Gustafson and thanks for stopping by. Don't forget to check out 411mania's Comic Book Review Roundtable, every Thursday! Read up on the best reviews and let us know what you're reading as well. Click to read the latest Comic Book Review Roundtable! Old Man Logan, Empress, and more!
Now, on with the show!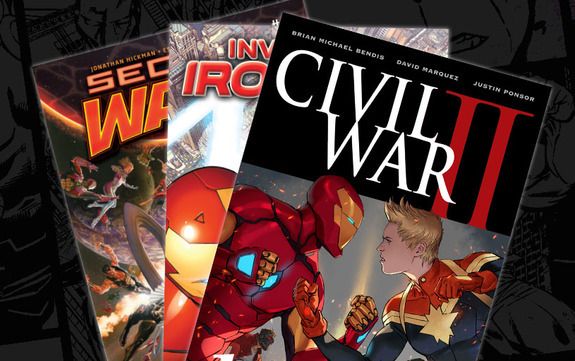 Last week we discussed The Return of Gimmick Covers! Here's what you all had to say:
The Bishop: "Not thrilled about the return of gimmick covers, as all it does is increase prices for something that is non-integral to the story being told inside the book.
Favorite '90's gimmick cover? Sleepwalker #19 (Halloween mask punch-out cover), followed by Ghost Rider #15 (glow-in-the-dark cover)."
Genghis Khan: "I was a 90's kid and I remember buying like 10 copies of X-Force #1, 2 of each bagged card so I could have the cards to display and the bagged copies as an collectible (resell opportunity)"
Cactus: "Eh, as far as casuals flocking in hoping to make money on gimmick covers, it's not like hardcore fans haven't been doing it either. I talked with a shop manager the other day about how she waited a week too long to sell the FIFTY copies of various recent Deadpool milestones that she kept exclusively to sell when the movie came out, and so now there is a flood on eBay of overpriced Deadpool stuff."
thunderdick420: "Everything old is new again….Every time I think I miss comics something else comes along to remind me why I quit reading them. Between the reboots after reboots after reboots and the meaningless deaths to the return of the gimmicks it all makes me miss the good old days. I will always love comic books but these new tropes make me not miss them that much. I get my comics fix now by enjoying the movies and some of the animated shows."
Nick Maro: "I had just posted about this yesterday on my Facebook page.
"New gimmick cover idea for Marvel and DC. The Cash Grab: A pop up fist comes out and takes your wallet. Comes complete with a cash register Cha-Ching! sound.""
Jack Napier: "I have to say I kind of liked gimmick covers. Bishop mentioned the glowing Ghost Rider which I still have on a wall in the basement and it looks cool as hell still.
I have an Eclipso #1 somewhere with an actual plastic jewel on the cover, and I can think of one or two embossed Hulk issues I still think are cool.
The best though was Superman #75 in the black polybag with all the extras. I remember kids at my school actually wearing the included armband in tribute. The cool kids obviously ;)"
Hillz4ever: "You can't tell me those 90's X-men foil wrapped covers weren't hot. Some were plastic overlay yet see through, others were hologram card stock. Brilliant. And to top it off I didn't buy those issues because of the gimmick cover it was the baddass storylines like wolverine getting his adamantium ripped from his bones."
SCGuy: "Never was into gimmick covers and the all the comics I read now I get digital copies of."
JestersTear: "what rock have you been under? From the 100+ alternate covers to Star Wars, to the alternate covers featuring DC characters in classic movie posters to the month where all DC books had an alternate Lego themed cover to many many more examples, gimmick covers have been around for a long, long time and never went away."
Thank you for your comments and keep them coming!
This week we tackle…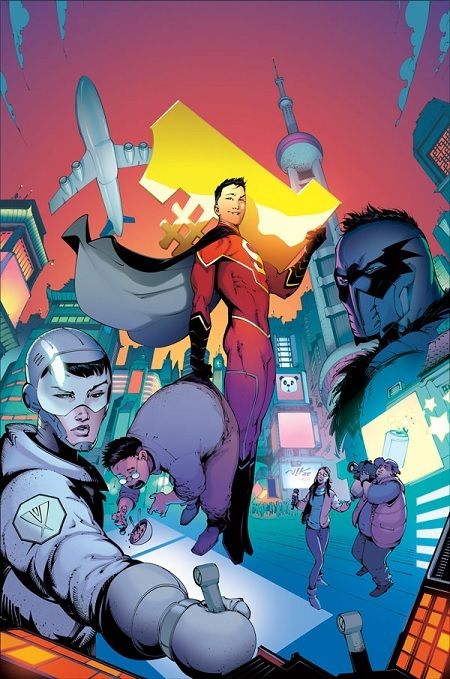 The New Super-Man!
DC Comics revealed a new cover for July's New Super-Man #1, and also a revised name for the Chinese superhero. In a column by Gene Luen Yang, the series writer describes how the character went from being called 'Kenji Kong' to Kenan Kong' to avoid the confusion that he didn't understand Japanese culture, saying, "I would be writing about Chinese life as an outsider, but some American readers would assume that I was an insider simply because of my last name. It seemed like a situation fraught with peril."
"There was a problem, of course. Kenji is a common Japanese name and this would probably cause some confusion, at least at first," Yang writes. "I was only thinking about how I'd make this character and his name work in the particular story I was going to write. I'd missed the forest for the trees."
After consulting with his editors, other artists with ties to China, and even his own parents, Yang settled on a new name: Kenan Kong.
"Ke means 'to overcome.' What could be more Super-Man than 'to overcome'?" The writer explained. "Nan means 'south.' Appropriate for a kid from Shanghai, since folks from Beijing like to call folks from Shanghai 'Southerners.'"
He went on to say, "Here's the blindingly obvious fact that I'd completely lost sight of: New Super-Man is not a character in one of my graphic novels. New Super-Man is a DC Comics character. He has an iconic value that the average graphic novel protagonist just doesn't have."
New Super-Man #1 by Gene Luen Yang and Viktor Bogdanovic will be available on July 13, 2016 in print and as a digital download.
The character has already been a lighting rod for attention as readers are curious how he'll figure into the DC Universe and why they would create a carbon copy character with such a close affiliation to the iconic Superman. While it's easy to point and say it's part of the ongoing effort to grow the international market and diversity in comics, I would hope they put more effort into this. Looking at Gene's column, I'd say he put a lot of thought into it. Time will tell.
What do you think about the New Super-Man? A new classic or a bad idea?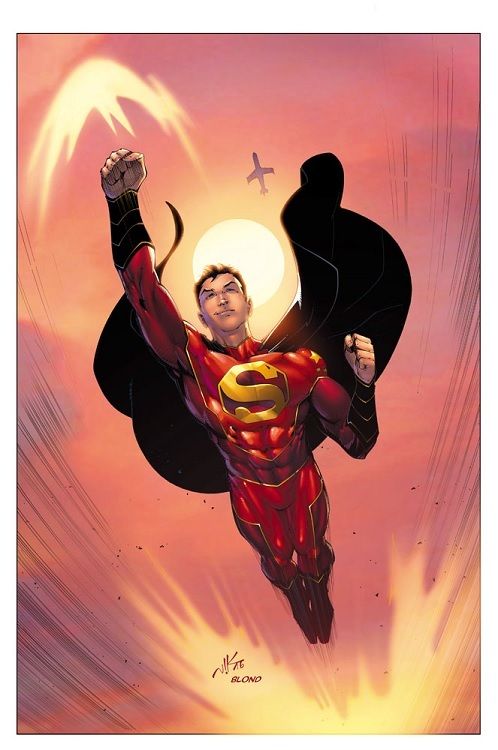 That's all the time I have. Check out our Comic Book Reviews tomorrow and see you next week!