Is the Wonder Woman Backlash Justified?
December 14, 2016 | Posted by
I'm Steve Gustafson and thanks for stopping by. Don't forget to check out 411mania's Comic Book Review Roundtable, every Thursday! Read up on the best reviews and let us know what you're reading as well. Click to read the latest Comic Book Review Roundtable! Ghost Rider #1, Civil War II #7, and more!
Now, on with the show!
Last week we discussed, "What's Next for Frank Miller?" Here's what you all had to say:
Al Lobama: "As much love as Frank Miller gets for his work on Batman, when I think of my favorite Batman writers he doesn't even make the Top Five (for those who care, it's Steve Englehart, Denny O'Neil, Alan Grant, Mike W. Barr, and Bill Finger, with the order of importance depending on the mood I am in). That's not to take away from his work on the character, because it was obviously high quality, but unlike the other Batman writers I enjoy more, Miller was never wrote great Batman stories CONSISTENTLY. He'd give us a good mini-series here or a multi-issue story arc there, but doing it on a monthly basis was something he never did or even attempted. He told a great story when he had a great story to tell, and that's great, but it takes much more skill and talent to do it every thirty days for years at a time.
As for Miller's work in the future, I hope he continues to write for as long as he's motivated to do so, but personally I think he needs to take a break from writing Batman. He's said basically everything he has to say with the character, and his most recent work on the Dark Knight has been essentially retelling the same story and revisiting the same themes rather than adding anything new or interesting to the mythos. At that point, he should proudly step away and let his past work speak for itself."
Donald R. Maust: "I hate to say it, because I love Frank Miller's pre-2000 work, but ever since Sin City he's been living up his own ass. How else could he have come up with the idea of: Batman beats up Arabs because they're all terrorists, or whatever the hell The Dark Knight Strikes Again and All Star Batman and Robin were."
TheR: "Batman is an incredibly deep character with so many possibilities and who better than Frank Miller who redefined the character? I admire all of Miller's work and at the same time hope he knows when to walk away"
To read ALL the comments, CLICK HERE! As always, thanks for the input!
This week we discuss…
Is the Wonder Woman Backlash Justified?
It was recently announced that the United Nations will cut Wonder Woman's tenure as an honorary ambassador for female empowerment short after receiving backlash, according to a report from Reuters. The United Nations haven't released an official reason for the change of plans, but many at the U.N. were uncomfortable with the promotion of a cleavage-baring woman of uncommon physical proportions in thigh-high boots as a positive image for women and girls.
U.N. staffers silently stood and turned their backs on a presentation designating Wonder Woman as an ambassador back in October. And an online petition to fire her had reached almost 45,000 supporters by Monday evening.
"It is alarming that the United Nations would consider using a character with an overtly sexualized image at a time when the headline news in United States and the world is the objectification of women and girls," according to the petition.
"Having strong (living, breathing) female role models is a critical aspect of the goal of empowerment of women and girls," it says.
"Although the original creators may have intended Wonder Woman to represent a strong and independent 'warrior' woman with a feminist message, the reality is that the character's current iteration is that of a large breasted, white woman of impossible proportions," read the petition.
Courtney Simmons, a spokeswoman for DC Entertainment, said Monday that the company was "extremely pleased with the awareness" that the partnership brought to efforts to promote the rights and achievements of women and girls. Plans to release a Wonder Woman comic book next spring dedicated to the empowerment of woman and girls remain on course, she said.
"Wonder Woman stands for peace, justice and equality, and for 75 years she has been a motivating force for many and will continue to be long after the conclusion of her U.N. honorary ambassadorship," Simmons said.
In light of the U.N.'s decision, a contrasting petition to re-instate Wonder Woman as a honorary ambassador was started Tuesday morning.
So this is where we're at. Wonder Woman has long been a symbol but one that's met with mixed reactions depending on what perspective you have.
Wonder Woman has always struggled to find her place in the comic book industry and has fought hard to hold on to her role in the "trinity" along with Superman and Batman. Her rogues gallery has improved but no where near where it should be for a character with her legacy.
While I see both sides of the argument in having Wonder Woman as the honorary ambassador for female empowerment, dropping her completely feels like an empty motion and the United Nations could have used this as an opportunity to work with DC to revamp her image to an international committee.
What about you? How do you perceive Wonder Woman?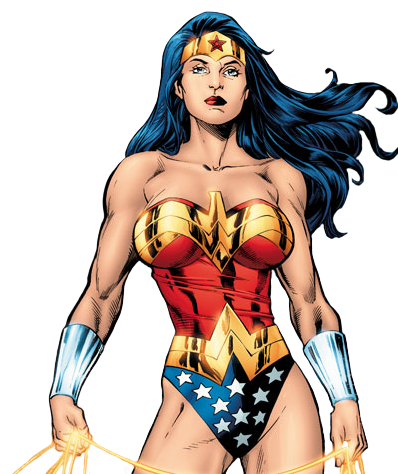 That's all the time I have. Check out our Comic Book Reviews tomorrow and see you next week!