Skyfall (Blu-Ray) Review
February 16, 2013 | Posted by
Skyfall
MGM/20th Century Fox Home Entertainment
143 Minutes
There's a moment in the first ten minutes of Skyfall that lets you know you're in for a true classic. James Bond (Daniel Craig) is in hot pursuit of a killer, chasing him by motorcycle through a crowded market and into the streets of Istanbul and to a bridge as the man hops on a train. Bond gives chase to leap onto the train as the killer tries to uncouple the cars. The ever resourceful 007 uses a mobile crane on a train car to reach out and grab the rear of the car before him, using it to hold the car as he races onto the crane, runs across it, leaps onto the wrecked car, landing amid statled passengers…then pauses to adjust his cufflinks before moving on. Watching in the theater, my only response was to laugh "Bond. Only Bond." In that moment, I realized that for the first time, a Daniel Craig entry felt like a true Bond movie.
Following the disappointment of 2008's Quantum of Solace and a protracted legal battle that threatened to end the longest-running movie franchise ever, expectations were high for the return of 007. The decision to have it directed by Sam Mendes seemed a risk as well as talk of it being a more personal movie than an action one. But the delay may have helped as what better way to celebrate Bond's 50th anniversary than with what turned out to be the most successful Bond film ever? Hailed by critics and fans as one of the best entries in the saga, Skyfall was the first Bond movie to crack the billion dollar box office mark and now comes to Blu-Ray packed with extras to enhance a film that even non-fans can adore.
The Film
The opening sequence has Bond chasing that killer, who's stolen a data drive containing the names of every undercover agent in the world, culminating on a train going over a bridge. Watching via sniper rifle, fellow MI6 agent Eve (Naomie Harris) is told by M (Judi Dench) to take the shot. She does, knocking Bond off the bridge to the river below. We're then given a gorgeous credit sequence over Adele's wonderful title song before we show M being told by Gareth Mallory (Ralph Finnes) that the loss of Bond is just the latest excuse for her to retire. Returning from the meeting, M learns that MI6's computers are breached and a mocking message left for her just before a massive explosion rocks the headquarters, killing numerous agents. Bond has been living under the radar in the islands but returns for duty. Clearly shaken by his near-death, Bond is a bit off his game but nonetheless follows a trail that leads to Shanghai where the alluring Severine (Berenice Marlohe) soon sets up Bond for a meeting with Silva (Javier Bardem), a suave former agent gone rogue. Bond has to overcome his doubts to stop Silva before he completes his vendetta against M.
Since the reboot of Casino Royale, some have accused the Bond films of following the Bourne movies far too much, not the unique style of Bond. But Skyfall contains the Bond touch throughout with good character insight but also the return of a wry sense of humor. It's there in the opening sequence and pops up a few other places such as Bond leaping onto an underground train in London and telling the startled conductor he's with the transportation department. And it's there in the scene where Bond meets the new Q (Benjamin Whishaw) who, after giving him a gun and a tracking device, remarks "Did you expect an exploding pen? We don't go for that sort of thing anymore." The charm of Bond has been far too absent, it's nice to see it back for this. But we still have the drama of the story, a Bond nearly broken and trying to get back in the game and Craig pulls it off. The actor's edge as Bond is there but now tempered with deeper pathos, Bond having been seemingly happy out of the game but realizing he can't live without it. The scene of him trying to get back into training and knowing he's lacking is haunting and drives his performance for the film, doing his best to handle things but haunted by his brush with death. But he's still 007, still dedicated to aiding England and won't let anything stop him, no matter how it hurts. It plays well into the final scenes that set up the sequel as it's clear Craig finally has the role well in hand and with a great touch to it.
His supporting cast helps too. Dench is fantastic as M, having changed the character from a bureaucrat to a hard woman on top of a man's field yet doing her best to do the right thing. Her guilt over her past pushes most of her actions as Dench is able to show a woman refusing to face age gracefully, highlighted by a speech before an inquiry board on how she does whatever it takes to protect others and if they have qualms over how they're kept safe, that's their problem. The final scenes of her and Bond are beautifully shot and acted as Dench completes the transformation of M from a talking head boss to a fully-rounded character with pathos. Meanwhile, Bardem does what all great Bond villain actors should do which is chew up the scenery with relish. His entrance is great, a far shot of him exiting an elevator and calmly walking to a tied-up Bond, passing rows of computers while doing a nice speech before coming up close. His performance is great, suave and seductive as he seems to be hitting on Bond, but unclear if he means it or just playing mind games. He's brilliant working his plans, especially when his supposed capture is all a means to an end and the Oscar-winner is perfect sinking into the role with odd accent and hair. Bardem also shows the almost tragic side of Silva, the horrific pain he's endured and how, ultimately, it's betrayal that drives him, from a woman he once respected. More than past foes, Silva is truly the flip side of Bond, what could have been for 007 and the movie fantastically captures that via their chemistry.
There are other nice turns such as Harris, whose Eve is worried working with Bond again but bonding with him, the scene of her giving him a close shave erotic but also showing mutual respect. Finnes appears to be a hard-nosed manager never in the field but shows unique skill later in the movie to set up a dramatic change that the veteran actor imbues quite well. While his on-screen role is brief, Whishaw gives a fun touch to the new Q, at home with computers while echoing his predecessor's line of "please return the equipment in proper order." Marlohe is the requisite "Bad Bond girl" but makes the most of looking as great as she can and alluring amid a harsh fate. On paper, Mendes might be the last person you'd expect to handle a major action film, let alone a Bond movie, but the Oscar-winner ends up being great with it. He gives a special air to the chase sequences like Bond pursuing Silva in the London Underground and a fantastic train crash. But his touch gives a new air of classiness that fits Bond, the shot of Bond floating on top of a boat to a Shanghai casino terrific as is one of Bond on a rooftop overlooking London, the ultimate British hero come home. Aided by great cinematography by Robert Deakins and music, Mendes delivers a fantastic picture with great nods to the past. It builds up to a surprising finish as, realizing they need to get off the grid from the high-tech Silva, Bond and M hole up in Bond's old family home, aided by gatekeeper Kincaide (a fun Albert Finney) to set up the final showdown. The script is tight, avoiding pitfalls like a mole in the spy agency and such, the dialogue crisp but short enough to get the point across, nice and simple as a Bond film should be.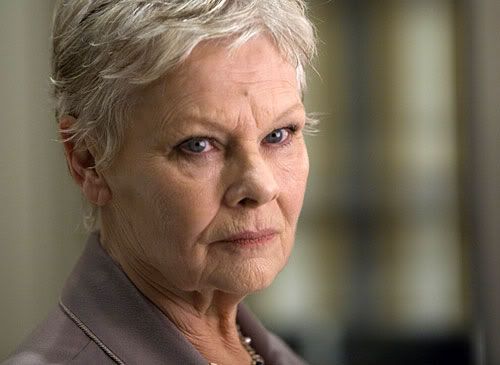 For fans of the classic Bond, this is what you've been waiting for, a return to its amazing suave style and mix of humor amid the action. But it's a great character piece, addressing the need for Bond in today's world and what it takes to keep such an agent running. Under Mendes' able hand, 007 is truly ready for the 21st century but not forgetting what got him here in the first place. Skyfall must rank as one of the best Bond movies ever while setting a new tone for the series that ensures James Bond will still be thrilling us for many more years to come.
Review: 9.0 out of 10.0
Video
Thanks to Mendes and Deakins, Skyfall is undoubtedly the best-looking Bond film of all and the Blu-Ray ably aids that. 1080p AVC-encoded with 2.40:1 ratio, the picture is razor-sharp, allowing you admire the details of the gorgeous backgrounds like the Shanghai casino and the moody deserted city Silva and Bond face off in. The final showdown is a wonder of light to aid the mood of the battle and pull you along. From top to bottom, a perfect showcase for a fantastic film, even better than in theaters and worthy of 007.
Rating: 10.0 out of 10.0
Audio
DTS-HD MA 5.1, the audio track has the big moments of car crashes and shootouts but also the various smaller sounds to pull you into things like the near silence of Bond at times and rain pounding on M's office windows or the moment when Silva reveals his horrific true visage to Bond and M. It's a wonderful track to keep you involved in the film and enhance your pleasure of one of the more well-rounded Bond films in the pantheon.
Rating: 10.0 out of 10.0
Bonus Features
We have two audio commentaries, one by Mendes, the second by producer Barbara Broccoli and Michael G. Wilson with production designer Dennis Gassner. Most of the comments are in awe of certain shots and scenes but some good points made such as Mendes stating that the last few of Fleming's books had Bond going much darker than the movies ever did. Mendes is great talking of what inspired various shots from film history and frankly turning into a geek when it comes to talking of Bond history. It may surprise a lot of people how so much of the effects weren't CGI but old-school model work. In fact, Mendes gets annoyed how people assume the bit of a train smashing into a tunnel was all computers when they really did it. Mendes' style is unique: "Shoot your murders like love scenes and your love scenes like murders." The Silva introduction was originally going to be on a yacht but Mendes decided he wanted a big entrance for the villain and it was easier to shoot indoors. Also, Bardem insisted the script be translated into Spanish so he could learn it. They loved bits like throwing Bond into London rush hour and the sly references to the past. A great bit is Mendes openly acknowledging the ending as "our Home Alone sequence, I'm saying this so other people can't." Overall, two great tracks to enhance the movie's appeal.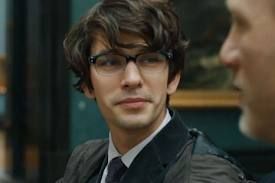 Shooting Bond is the key "Making of" doc, able to watch all at once or in segments. Obviously, major plot points are addressed so be wary if you don't see the movie first.
o Intro (2:26)
o Opening Sequence (4:19)
o The Title Sequence (2:56)
o 007 (3:48)
o Q (1:59)
o DB5 (1:36)
o Women (4:27)
o Villains (6:51)
o Action (3:33)
o Locations (3:24)
o Music (3:43)
o End Sequence (14:03)
o M (4:47)
o The Future (2:13)
They're all quite good with revelations like Mendes not wanting to do a Bond movie at first but deciding to try something different with it. They point out how the key to the opening scene is Bond failing as we're so used to him on top all the time in these bits and Daniel Kirkman discusses the creation of the fantastic title sequence. They point out how the gadgets were cool in the '60's but now everyone has stuff like that and played on it with the Q scene. The Bond/Silva chemistry is discussed with how they're flip sides of a coin and Bardem threw himself into the role with glee, having always wanted to be a Bond bad guy. Thomas Newman shows how he put together the score, mixing in elements of old Bond themes with a new edge for a new time. The ending sequence gets a big focus with whether or not they wanted Silva to use a helicopter, saying that "if it was a normal movie, no but for a Bond movie, you go all out." They're all proud of what they put together, an example of how Bond "gets to live in the real world" but still standing apart from other action heroes and the features are a great showcase for how a classic was put together.
Skyfall Premiere (4:28) shows scenes from the movie's debut at the Royal Albert Hall. Also, a theatrical trailer and a soundtrack promotional spot.
Rating: 9.0 out of 10.0
The 411: From its opening scene and credits, Skyfall grabs you and doesn't let go. It doesn't deconstruct the Bond mythos but rather is the first classic Bond movie in quite a while. Craig is better than ever in the title role with an able supporting cast as Dench raises her game and Bardem is a fantastic foe. Sam Mendes' direction gives an arty air to an already strong story that brings back the elements that made the franchise so successful in the first place. The extras flesh it out even more to let you enjoy 007 in all his glory and why no one truly does it better.

Final Score:  9.0   [  Amazing ]  legend