Snitch Review
February 23, 2013 | Posted by
Directed by: Ric Roman Waugh
Written by: Justin Haythe, Ric Roman Waugh
MPAA Rating: Rated PG-13 for drug content and sequences of violence
Runtime: 112 min
Starring:
Dwayne Johnson- John Matthews
Barry Pepper- Agent Cooper
Jon Bernthal- Daniel James
Susan Sarandon- Joanne Keeghan
Michael Kenneth Williams- Malik (as Michael K. Williams)
Rafi Gavron- Jason Collins
Melina Kanakaredes- Sylvie Collins
Nadine Velazquez – Analisa
Benjamin Bratt- Juan Carlos 'El Topo' Pintera
Lela Loren- Vanessa
JD Pardo- Benicio
David Harbour- Jay Price
Harold Perrineau- Jeffrey Steele
Kyara Campos- Isabelle Matthews
James Allen McCune- Craig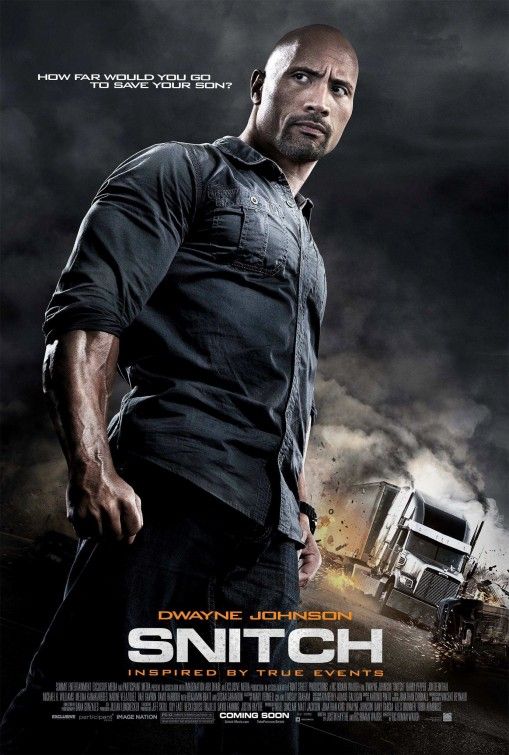 Well readers, after Die Hard 5, I am extremely happy to report that Dwayne Johnson is back to show us how it's done. Snitch reminds us why we enjoyed films such as the original Die Hard so much. In those films, the main protagonist was just an ordinary man having to battle against the worst kinds of people, all the while never giving up, even when the threats are greater than they can handle. Human characters that actually bleed and have emotions are what makes these films relatable. However, Snitch is surprisingly not an action movie. In fact, it actually leans on the suspense/thriller side of things instead of trying to accomplish an action-thrill ride, which I found to be unexpected, yet pleasantly surprising.
Snitch tells the story of John Matthews (Dwayne Johnson), who finds himself in a struggle to get his son Jason (Rafi Gavron) out of federal prison. Jason accepts a package of ecstasy from his friend who ships it to him from outside the country. After opening the box, he quickly discovers a tracking device placed by the DEA,which results in his arrest. Matthews searches for answers to decrease the sentence for his son and keeps hitting dead ends.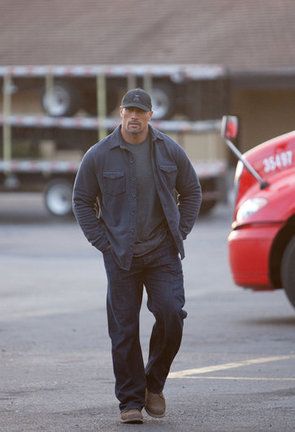 Matthews' biggest concern isn't whether Jason should not be punished, but the idea that 30 years is extreme for a kid who obviously just made a careless mistake. When he visits Jason in prison, he notices that his son has been assaulted by the other inmates. He then vows to his boy that he will do whatever it takes to get him out. Matthews proceeds to make a deal with a politician (Susan Surandon) to reduce the time for his kid. The deal involves bringing down any major player in the drug trade in exchange for his son's freedom. This is where the stakes are set and the ball starts rolling with thrills.
What will impress most viewers is the performance Dwayne Johnson delivers this time around. We finally get to see a more dramatic side to Dwayne Johnson and the result opens up new possibilities for him as an actor. This is not the Liam Neeson family man from Taken, who is an unstoppable force of nature. John Matthews is a man grounded in reality. Matthews knows that he's not in control of the situation he's in, and that scares him. In fact, there are moments in the film where it is possible that he can actually be killed, and you don't dismiss this possibility.
Snitch doesn't exactly break new ground in story dynamics, but it knows the story it needs to tell and stays simplistic to its own benefit. Besides offering a thriller, there is an underlying societal question that is raised within the film. Are drug laws in our country too strict? Should there be exceptions to the rule? These are things you might ask yourself as the story plays out. This makes it easier to put yourself in "The Rock's" position when he puts his life at risk to save his son.
For a stuntman turned filmmaker, Ric Roman Waugh's direction is very impressive. The fact that he, Waugh, could generate an emotional response with viewers on screen and John Moore couldn't with Die Hard 5 is an achievement. The tension in the film is built perfectly, and it's easy to tell Waugh has seen how action pieces should be choreographed. I might be overpraising him, but you have to understand, there are plenty of Hollywood directors who have just settled on "directing," and they can't execute what Mr. Waugh has accomplished here to save their lives. It shows tremendous potential.
The 411: Overall, Snitch is the first film worth the full price of admission this year. Don't walk in the movie expecting an action film, but instead a suspenseful family drama involving a father fighting for his son's freedom. Dwayne Johnson broadens his acting range in ways we haven't seen before, giving tremendous weight to his character's motivations. Bottom line, Snitch is a high stakes emotional thrill ride that offers something new from "The Great One."

 
Final Score:  8.0   [ Very Good ]  legend