Ten Deep 12.06.12: Top 10 Christmas Specials
December 6, 2012 | Posted by
"Top Ten Christmas Specials"
It's December and the onslaught of holiday specials on television is in full swing! Of late it seems that there are so many specials that picking out the true gems gets to be a bit difficult. Never fear, gentle readers because I am here for you! This week I bring you the Top Ten Christmas Specials of all time. I have not included any Christmas movies in this list so do not get upset when you see they are missing. (This means you Joie Steele!) They will get their own special treatment soon enough, believe me. But enough explaining, time to unwrap this week's Ten Deep! And don't worry, the Star Wars Christmas Special did NOT make the list!
10. The Fat Albert Christmas Special
Would you believe that this one is a mash-up of the original Christmas story from the Bible and A Christmas Carol? Well kind of! Fat Albert and his friends are in danger of losing their beloved clubhouse to the Scrooge-esque owner of the junk yard when they cross path with a family about to have another child who has been turned away everywhere they have gone for help… sound kind of familiar? As always Fat Albert carries a big social message that might have felt a bit heavy handed at any other time of the year but makes this special endearing and heartwarming at Christmas.
If you haven't seen this one, check out this video clip of the special's first act. If you want more after viewing, the links are on the video's page on You Tube. You can check out the whole thing!
9. Muppet Family Christmas
The Muppet Family Christmas is one of the best because it not only presents a great Christmas adventure but it features most of the creations from the Jim Henson workshop, including appearances by the Sesame Street gang. This mash up of properties feels natural and works out to great effect throughout the special. There is even a cameo by Jim Henson himself towards the end!
Right here you can check out the entire special. It is definitely worth your time!
8. Doctor Who's A Christmas Carol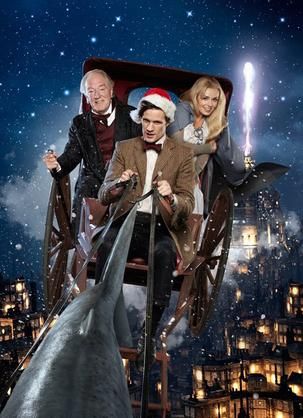 One of my new favorite holiday TV traditions is the Doctor Who Christmas Specials! Not only because they provide a glimpse of the Doctor's antics during a traditional break for the show, but because they are treated with the same wit and care as the traditional episodes of the show. Christmas and holiday conventions are intermingled with the usual Doctor Who happenings in ways that enhance the experience. This was very true of the Series 6 special, "A Christmas Carol." It is a unique take on the very traditional tale in a way that can only mean the Doctor is involved. Oh, and there are flying Sharks. Best. Christmas. Ever.
Check out this behind the scenes look at the production of this excellent special:
7. Rudolph the Red Nosed Reindeer
Quite possibly the most well known worldwide of all the specials on this list, Rudolph the Red Nosed Reindeer is one of several Rankin-Bass classics to make the countdown. The story of the red nosed reindeer transcends the holidays and speaks to that part inside all of us that felt like an outsider at some point in our lives. It is pure Christmas schmaltz packed with some life lessons still very applicable all of these years later.
The reach of Rudolph becomes evident when you check out this video that showed up on line this week. I give you the song that inspired this special, as performed by DMX. Possibly the most amazing thing you will see all season.
6. Mr. Magoo's Christmas Carol
There are literally dozens of takes on Dicken's classic Christmas tale out there for you to peruse. Heck, I even did a Ten Deep devoted to them last year! As many as there are, there is just something truly magical about Mr. Magoo's take on the Christmas Carol. It hits all the right notes and exudes the spirit of the season in spades. I will even admit that the scenes with the Ghost of Christmas Yet to Come scared the pants off me as a kid!
Here is the whole special in its entirety:
5. Emmet Otter's Jugband Christmas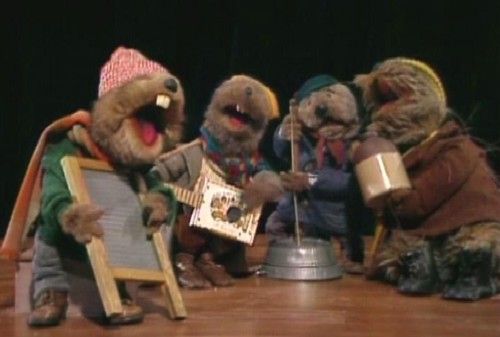 Next we have another powerhouse Christmas performance from our friends at the Jim Henson Studio. Emmet Otter's Jugband Christmas is a nice twist on the classic story, "The Gift of the Magi," as Emmet and his Ma make sacrifices (of each other even!) to try and win the perfect prize for the other. Filled with spectacular puppetry and some fun musical numbers, this special is definitely one that is standing the tests of time.
Here is a look behind the scenes at the production of this special. I think it is a true treat for those out there who are fans of Hanson's work and always wondered what goes into its production.
4. Year Without a Santa Claus
Here comes another of the Rankin Bass stop-motion animated specials, and yes, I firmly believe this one deserves to outrank Rudolph on this list. Year Without a Santa Claus tells the tale of what happens the year Santa wakes up before Christmas with a cold, and is convinced to take a break by his doctor who believes that no one cares about the holiday anymore; What follows leads to the introduction of two of the most beloved Christmas special characters of all time, the Heat Miser and the Snow Miser. These brothers are truly the highlight of this one with their brotherly rivalry almost leading to the end of Christmas. Luckily their mother, Mother Nature herself and Mrs. Claus help get everything back on track.
The clip below is the songs that introduce the Miser brothers. Be careful, once you get humming these tunes it is hard to get them out of your head!
3. Rankin and Bass's 'Twas the Night Before Christmas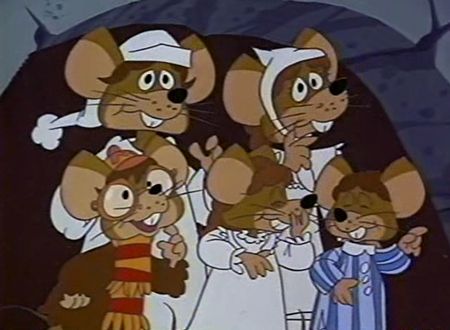 While 'Twas the Night Before Christmas is based in part on the poem that opens with that titular line, the story within this special is about so much more. The story is really about a young mouse who disillusionment with Santa and Christmas almost leads to tragedy on Christmas Eve. Well tragedy if you consider Santa passing over an entire village to be tragic! The mice are the creatures that really bring this special life and make it a true wonder to behold.
Again, you're in luck as I found the entire special posted on You Tube. Grab some Christmas cookies and settle in for a viewing.
2. How The Grinch Stole Christmas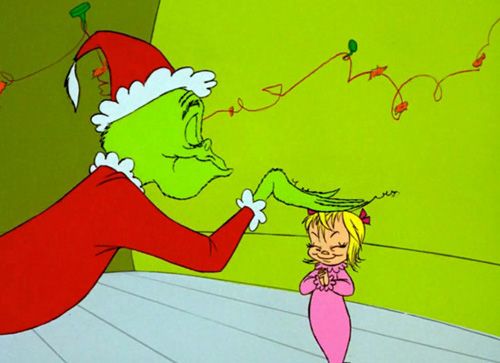 No offense to Jim Carey, but the live action adaptation of Dr. Seuss' How The Grinch Stole Christmas pales next to the awesomeness that is the animated original. From Chuck Jones' amazing animation to eerily chilling yet appropriate narration by Boris Karloff this 1966 special is sheer holiday perfection.
One of the special's best moments is the song that tells you all you need to know about the Grinch himself. Here it is for your enjoyment.
And lastly…
1. A Charlie Brown Christmas
Great Christmas specials tell a solid story, get you into the holiday spirit and tug tightly at your heart strings. A Charlie Brown Christmas has all of those bases covered and more. As always, our point of view character is Charlie Brown himself and this time we are right there with him as he learns what the love of his friends really means at the holidays. It is not about being the biggest and brightest, but about seeing the special qualities inside of us all. This special shows that when you have people that believe in you, even the smallest & weakest of trees can shine bright on Christmas.
This clip includes some of the specials greatest moments, like Linus' tale of the true meaning of Christmas.
Since it is the holidays I am going to give you a gift this week. There were so many Christmas specials to choose from that I could barely get the list down to ten. That said, I am going to let you see the specials that almost made the cut. That's right, here is a bonus five:
11. Christmas Eve on Sesame Street
12. A Chipmunk Christmas
13. Mickey's Christmas Carol
14. He-Man & She-Ra: A Christmas Special
15. Frosty the Snowman
Did this list grant your Christmas wish or did I put coal in your stocking? What is your personal favorite special? Let me know here!
Bored? Please bookmark http://www.411wrestling.com. Are you using Twitter? You can follow me and 411mania's zones on these pages:
My Twitter Account
411Mania's Main Twitter
411Mania's Wrestling Zone
411Mania's Movie and TV Zone
411Mania's Music Zone
411Mania's Game Zone
411Mania's MMA Zone


NULL