Ten Deep 2.21.13: Top 10 Oscar Surprises
February 21, 2013 | Posted by
"Top Ten Oscar Surprises"
It seems like every year there is a surprise win or two at the Academy Awards ceremony, like last year's win by Jim Rash for Best Adapted Screenplay. Why was this a surprise? Mostly because who knew Rash had it in him, when most of what we knew of him was his portrayal of the wacky Dean on NBC's
Community
. There have however been some even bigger surprises throughout Oscar's history and this week's list recounts ten of the best. Check it out and see if you agree with my selections.
10. Halle Berry, Best Actress in 2002
I've started the list Halle Berry's 2002 win not because it shocked the most viewers at home, or even audience members in the theater, but because of how extremely surprised the winner herself was. When Berry's name was announced the emotion of the moment was completely overwhelming to most involved due to her being the first ever African American woman to win the award and it was most evident on the face of Berry herself. Her speech will go down in Oscar history as one of the show's most touching and heartfelt moments.
9. Anna Paquin, Best Supporting Actress in 1993
In a field that included acting powerhouses Rosie Perez, Emma Thompson, Winona Ryder and Holly Hunter, almost no one expected the 11 year old Anna Paquin to take home the gold statue but that is exactly what she did. Paquin's performance in
The Piano
ended up outshining those of her competition. Check out the true, honest shock on her face in this clip from her acceptance.
8. Crash, Best Picture in 2006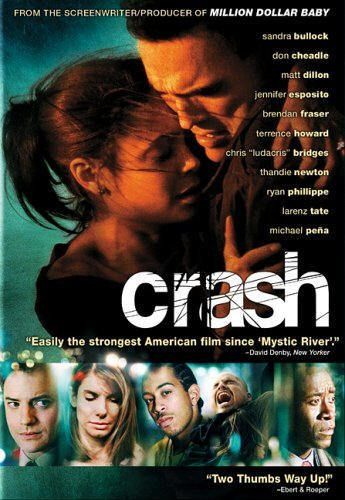 In 2006 the even money was on two cowboys in love taking home the top honors at the Oscars but it turns out the voters had another plan. Instead, the win went to
Crash
, a solid movie that pushed every emotional button it could before the final credits rolled. In the clip below you can just how evident this was.
7. Roberto Begnini, Best Actor in 1999
A not so widely known Italian actor and filmmaker raised eyebrows when he beat out Nick Nolte, Edward Norton, Tom Hanks and Ian McKellen to win Best Actor in 1999. Roberto Begnini's outstanding performance in
Life is Beautiful
captured the hearts of audiences and Academy members. Perhaps more surprising was his reaction to the announcement. Begnini leapt to his feet and climbed across seat backs to make his way to the podium. His enthusiasm was infectious as a classic Oscar's moment was born.
6. Hilary Swank, Best Actress in 2000
The surprise factor when Hilary Swank won in 2000 for her role in
Boys Don't Cry
was not due to her competition or even due to the controversial subject matter of the film, instead it was due to Swank's own acting pedigree. You see Swank got her start with guest starring roles on sitcoms and then took the lead in
The Next Karate Kid
. If the Karate Kid can take home an Oscar, it would seem the doors are open for just about anyone to snag a win!
5. Spirited Away, Best Animated Feature in 2003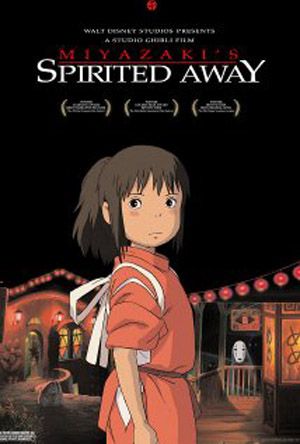 Spirited Away
's win came as a surprise as the relatively new category of Best Animated Feature did not exactly seem like the place the Academy would step outside of its comfort zone. Up until the announcement of the win, it was believed that Disney's
Lilo & Stitch
or Dreamwork's
Ice Age
would easily cinch it. As often is the case, predictions were wrong and Miyazaki's gorgeous film took home a much deserved statue.
4. Sandra Bullock, Best Actress in 2010
"Did I really earn this or did I just wear you all down?" With those words, Sandra Bullock spoke the sentiment many were probably feeling at the 82nd Oscars. It's not meant to slight Bullock but if you look at her filmography you cannot exactly say that she has plumbed the depths of acting genius. So yes, she turned heads when her powerful performance in
The Blind Side
toppled such acting greats as Meryl Streep.
3. "Lose Yourself," Best Song in 2002
As talented as Eminem is, it was indeed a surprise when his "Lose Yourself" won the Oscar for Best Song in 2002. This was the very first win for a rap song and opened the door for Three 6 Mafia's win four years later. Perhaps the person most surprised by the win was presenter Barbra Streisand who clearly showed it on her face. Sadly Eminem was not there to present us all with an awesome on stage moment with Streisand that night.
2. Shakespeare in Love, Best Picture in 1999
Several of the surprises on this countdown were related to heavy favorites not taking home the gold. There is no Oscar moment that fits this mold more than the 1996 win of
Shakespeare in Love
for Best Picture.
Saving Private Ryan
was the expected winner, so much so that Spielberg's friend and oft-used actor Harrison Ford was the presenter. In the end though, it was the gentle film about Shakespeare's time that beat out the epic war film.
And lastly…
1. Marisa Tomei, Best Supporting Actress in 1992
Any and all discussions of Oscar surprises eventually all lead to one place, Marisa Tomei. When Tomei won the Best Supporting Actress award at the 1992 ceremony a collective gasp was heard across the globe. To say her win was unexpected is an understatement, one that has even been supported by a pretty long lasting urban legend that her name was read in error that night. A claim denied by the Academy many times, but would they admit it if it were true? Regardless, Tomei's triumph sits firmly atop this week's list as the most surprising Oscar moment of all time.
This year's Oscars are Sunday evening. Will we be treated to another surprise win? Most likely. Which do you think it will be?
Bored? Please bookmark http://www.411wrestling.com. Are you using Twitter? You can follow me and 411mania's zones on these pages:
My Twitter Account
411Mania's Main Twitter
411Mania's Wrestling Zone
411Mania's Movie and TV Zone
411Mania's Music Zone
411Mania's Game Zone
411Mania's MMA Zone
NULL