Ten Deep 2.7.13: Top 10 Smartest Sitcoms
February 7, 2013 | Posted by
"Top Ten Smartest Sitcoms"
Last week we lost a giant. That's right,
30 Rock
went off the air and left a huge gaping hole in the sitcom market as it is. The show was one of the smartest ever broadcast with deft writing, fantastic performances and consistently intelligent humor. Sadly, like many great shows they do not garner the audience they deserve. And so we must bid Jack and Liz a fond farewell. This week I dedicate Ten Deep to them and their show.
You might wonder what I mean by a "smart" sitcom. Simply put it is a show that challenges its viewers to put some thought into their humor and does not talk down to their audience or overly rely on formulaic moments. The shows that made this weeks list consistent provided quality episodes, well developed characters, and situations that elevated the medium of television.
10. The Bob Newhart Show
Bob Newhart is one of the original deadpan comics and he brought that wry sensibility to this show. It helped that he was joined by a powerhouse cast who possessed impeccable comic timing and often tackled some risky topics.
Interestingly enough, I have chosen to highlight a clip from another show in reference to this one. You see, years after this show Bob Newhart came back to television in a show simply titled Newhart. In the finale of this much loved show, we end on Bob waking up in bed with his wife from The Bob Newhart Show ,Suzanne Pleshette. The show gets very meta here as it revealed that the entire Newhart series was just a nightmare in Bob's head. It is played for laughs and feels like a comforting inside joke. Check it out!
9. M*A*S*H
M*A*S*H
had no choice to be very smart in its humor as it had to convince the audience that there was something to laugh at during a war. Set during the Korean conflict,
M*A*S*H
brought us into the very human and hilarious lives of the doctors at an Army MASH unit. The show excelled when it brought you to the edge of tears then tackled you with belly laughs. It proved that a well done series could garner a very loyal following prompting a not as successful sequel series set after the war.
Here, series star Alan Alda reflects on his time at the 4077.
8. Modern Family
Call it cliché but I am about to heap praise on this series that to me, has truly resurrected the magic of the family based sitcom. Yet as the title implies, the show brings us into a truly modern family that at surface level could seem to be populated by stereotypes but when you see them in action prove themselves to be an organic unit that is one of a kind. It is also nice to see Al Bundy getting work.
Take a look at the laughs in this Season 1 gag reel.
7. All in the Family
What I think was the smartest thing about
All in the Family
was that the loveable curmudgeon Archie Bunker provided an icon that many Americans could identify with for all the wrong reasons and once they were hooked in, the show actually dished out some strong education. Archie Bunker was mean, unwavering and often racist, but he was a mirror of the country at the time. The show never shied away from diving right into the most challenging issues of the day and somehow always kept you laughing.
In this clip, Archie meets Sammy Davis Jr. The scenes between these two icons are classic television at its best.
6. Frasier
With
Frasier
we get to see a character who first appeared on another series, and seemed a bit out of place at times, fully come in to his own. Frasier Crane and his brood were consistently funny with a biting wit and overarching sense of sarcasm that challenged the average viewers sensibilities.
Each week the show opened with Frasier talking to someone on the radio. These callers were usually celebrities and it was fun to try and identify them. In this clip many of those special guests callers are revealed.
5. Mary Tyler Moore
Mary Tyler Moore
pushed the envelope when it was on the air featuring a single, career minded woman as the show's focus. It helped that the woman in question was a comedic genius surrounded by equally amazing co-stars. The show's humor was anything but lazy and often juxtaposed comedic moments within more serious context as they do in the clip below.
This is the infamous funeral of Chuckles the Clown. Mary struggles to keep a straight face as the beloved clown is laid to rest. The skill in Moore's performance is breathtaking.

Chuckles the Clown Funeral
4. Louie
Louis CK is an amazing comedian who a great way of telling you a story that seems ordinary and then turning it into a hilarious joke. His sensibility is dry and self deprecating but not in an over the top manner. This sensibility transfers with ease into his series that takes you into a day in his life, as mundane as it may actually be.
Louie often attracts other comedians as guest stars to truly funny result as you can see here in this cameo by Dane Cook.
3. Community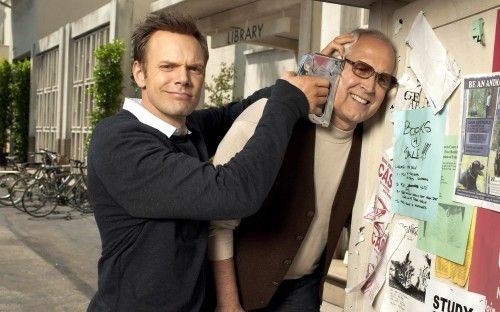 As much as I love
30 Rock
there indeed a silver lining to its retirement,
Community
returns tonight! Sadly, this brilliant series struggles to find an audience which is evident from NBC's inability to figure out how to handle the show and its marketing. The series is not afraid to layer its stories and it jokes, often making you wait for the pay offs much longer than any other show on television. It has developed a continuity for itself that is often lacking on sitcoms and feels more reminiscent of a sci-fi series or drama. The characters are unique and so is their environment. I truly hope it will find its crowd this year proving its cult status is worth it.
In honor of tonight's return, get pumped with this sneak peak of the premiere.
2. The Office (BBC)
You must have known that one of
The Office
's would make the list and while I am a major fan of the American version, it is the BBC original that earns a place on this list. The show's smartness and success come from its ability to take a totally mundane setting, an office, and populate it with such amazingly written and performed characters that they transcend their confines. Ricky Gervais proved himself a world worthy talent when he brought to life David Brent, the office's boss. Yes, the rest of the show's performances were spectacular but it is Gervais who truly gave us a character we had never seen before.
In this video the series' stars and other celebrities reflect on the show. It is, "A Night at the Office."
And lastly…
1. Arrested Development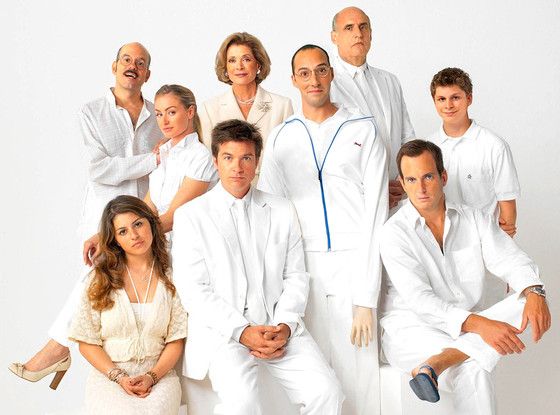 Simply the smartest sitcom I could imagine,
30 Rock
aside,
Arrested Development
brought us the misadventures of the most dysfunctional family to ever grace the small screen, the Bluths. Each member of this clan was fully developed and given their due weight as the series progressed. The show's quick witted writing and delivery endeared it to audiences, so much so that it will soon be resurrected, something practically unheard of in Hollywood.
For me it is really the writing that made this show shine and that is why I have chose a clip that focuses exclusively on the superbly delivered lines that peppered the entire run of the series.
Did my list dumb down your selections? Let me know what I missed!
Bored? Please bookmark http://www.411wrestling.com. Are you using Twitter? You can follow me and 411mania's zones on these pages:
My Twitter Account
411Mania's Main Twitter
411Mania's Wrestling Zone
411Mania's Movie and TV Zone
411Mania's Music Zone
411Mania's Game Zone
411Mania's MMA Zone
NULL