The 411 Movies Top 5 01.04.13: Week 355 – Top 5 Most Anticipated 2013 Movies
January 4, 2013 | Posted by
Welcome to Week 355 of the Movie Zone Top 5. My name is Shawn S. Lealos and you have entered my world.
The 411mania writers were given only one rule:
This week's writers:
Bryan Kristopowitz, author of The Gratuitous B-Movie Column
Michael Weyer, author of Shining a Spotlight
John "D-Rock" Dotson, author of D-Rock's Corner in Alternate Takes
Shawn S. Lealos, read my review of Django Unchained
THE TOP 5 ANTICIPATED MOVIES OF 2013
Bryan Kristopowitz

Honorable Mentions: The Tomb, The Wolverine, Pacific Rim, The Hangover Part III, The Last Stand, Parker, G.I. Joe: Retaliation, The World's End
5. The Package


This low budget, direct-to-video action flick probably isn't on many people's radar, but it should be. It's got Dolph Lundgren and "Stone Cold" Steve Austin teaming up in their first ever, well, action movie team up (they really didn't "team up" in The Expendables. They just had a few scenes together). If it turns out to be half as awesome as Austin's recent team up with Steven Seagal the world is in for a great little action movie. February 9th can't get here fast enough.
4. Bullet to the Head


Bullet to the Head has the great Walter Hill, who hasn't made a theatrically released movie in over a decade, behind the camera and teaming up for the first time with the Sylvester Stallone in what looks like an old fashioned buddy team up action flick. It looks like Stallone's character, a badass hit man of some sort, teaming up with a young cop played by Sung Kang to take on Jason "Conan the Barbarian" Mamoa, who looks terrifying in the trailer. It probably won't break new ground in terms of the action movie world, but I bet it will be as entertaining as all hooha.
3. Riddick


As one of the apparently few people who actually liked The Chronicles of Riddick, I'm kind of disappointed this isn't a direct sequel to that movie. However, since it's not a "franchise reboot" with new people and Vin Diesel is coming back as Riddick, I'm about as psyched as movie nerd can be. Hopefully this movie does well and writer-director David Twohy can make more Riddick adventures. I'm sure Diesel will be all about it. And as long as those Fast and Furious movies keep making money Universal Pictures will allow Diesel and Twohy to keep making them.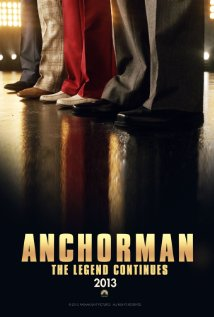 2. Anchorman: The Legend Continues


It seems kind of odd that we've had to wait almost ten years for another Ron Burgundy adventure, especially since star Will Ferrell is still a big deal in Hollywood. You'd think we would have had Anchorman 3 by now. It sounds like everyone is coming back (Paul Rudd, Steve Carrell, David Koechner, among others), and although we really don't know what the movie is about, I'm sure it will be worth seeing. I mean, come on, we're talking about Papa Burgundy here. Ha.
1. Iron Man 3


The big question going into Iron Man 3 is will new writer-director Shane Black be able to match, or even surpass, the work done by director Jon Favreau in the first two Iron Man movies? We all know that star Robert Downey, Jr. will kick ass once again as Tony Stark, and that Ben Kingsley will be a brilliant villain (even if he decides to phone in his performance it will still be better than most), but will Black beat back that "third movie curse" and keep the Marvel movie train chugging along? Is Iron Man bullet proof box office wise? I can't wait to find out.
Michael Weyer



5. G.I. Joe: Retaliation


I was incredibly ticked off when Paramount decided to bump this movie just a month before its release last summer. The trailers had gotten huge buzz with a plot worthy of the comic so pushing it so long and making it 3-D led to a sour reaction. That's died down a bit and now hopefully, the movie can take off. It promises a real Joe tale with Cobra taking over the White House, Cobra Commander in classic garb, the Rock as the hero and Bruce Willis as the original Joe. Throw in a Snake Eyes-Storm Shadow rematch and cool action and this should be worth the wait and redemption for first film in many ways.

4. Pacific Rim


This is every nerdgastic dream come to life. Giant monsters attacking cities facing off against human-piloted 200-foot tall robots, all directed by Guillermo de Toro? It's as if someone took a pile of awesome ideas and threw them into a fantastic blender. The footage is stunning with a "real-world" feel to make it stand out more and the idea of seeing a live-action anime film in the hands of a master of the form should be one of the major highlights of the summer.

3. Star Trek: Into Darkness


After seeing the wonder JJ Abrams provided with his 2009 reboot, I'm dying to see a new take on this alternate Trek universe. The trailers show plenty of action but also drama, the Federation pushed to the brink and the hint of one character making the ultimate sacrifice. We also get such awesome bits as the Enterprise shooting out of the water amid huge sets. Throw in the mystery of whether Bendict Cumberland is in fact Khan and this is a film to win over both Trekkers and newbies alike and prove how much life there is in the classic franchise still.

2. Thor: The Dark World


I know must are looking forward to Iron Man 3 but I'm more excited for this sequel. The first film was good but suffered from being set on Earth so much. This, however, is what fans of the character have been waiting for: Adventures in Asgard, a way to show this realm in its glory from ice realms to more and seeing Christopher Eccleston as the evil elf Malekith should be awesome. With almost all the original cast coming back and playing more into the Marvel movie universe, this should be the epic the first film only promised and another example of how the second movie in a Marvel series is usually the best.

1. The Hunger Games: Catching Fire


After seeing the magic Gary Ross worked bringing the first film to life, expectations are high for the follow-up. But it should be a worthy successor as Jennifer Lawrence's Katniss deals with the effects of her decisions in the first movie and how they impact her family. The personal touches should be more than made fantastic thanks to Lawrence but we'll still get action with a return to the arena as Katniss doesn't quite grasp the revolution she's set into motion. Given the book's depth and audience, this should not only be a major hit but also once more leave you wondering how close we may come to the dark society that takes death for entertainment.
John "D-Rock" Dotson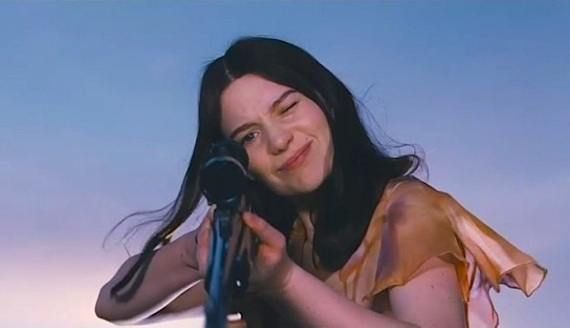 5. Stoker


I understand that this is a film that is not going to be on everyone's radar, but if you are aware of the film-maker Chan-Wook Park, then it should be. Park is mostly famous for giving the world the famous Korean vengeance trilogy. Of these films was an intense entry known as Oldboy, which was probably hands down the best revenge movie ever made. Now, Chan-Wook Park is making his first film in the U.S. entitled Stoker, and it looks just as fierce as the rest of his catalogue.
4. The World's End


Any year that an Edgar Wright flick is going to be released you might as well expect it to make my anticipation list. The man is amazing at taking a genre and just taking it to the breaking point of insanity, all the while making it a punchline in the process. Shaun of the Dead was not only a great zombie movie but a well made romantic comedy as well. Now, he's back with another apocalyptic comedy called The World's End, which involves Simon Pegg and Nick Frost saving man-kind during a pub crawl. I don't know about you, but consider my ticket already bought.
3. Pacific Rim


Guillermo Del Toro has come to be one of my favorite directors within the genre of fantasy motion picture. Both of his Hellboy entries turned out to be surprisingly great, and not to mention Pan's Labrynth showed what he could do with something entirely of his own. Now, give the man a tremendous budget and add "Robots versus Monsters" into the mix, and you have my undivided attention. Pacific Rim seems to be shaping into a promising big-budget blockbuster unlike any other. If all the reactions from Comic-Con are justified, then I cannot wait.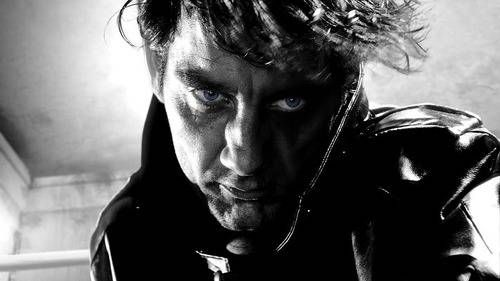 2. Sin City: A Dame to Kill For


Sin City was one of my top favorites from 2005. Robert Rodriguez managed to do what has never been done before, which is making a film feel exactly like a comic-book. I loved how the graphic-novel's tone translated seamlessly to the big screen. I realize production is slowly starting to begin on this sequel, but if Rodriguez maintains the October 4th release date, then we have something great to look forward to in 2013. Hopefully most of the original cast members return for this follow up.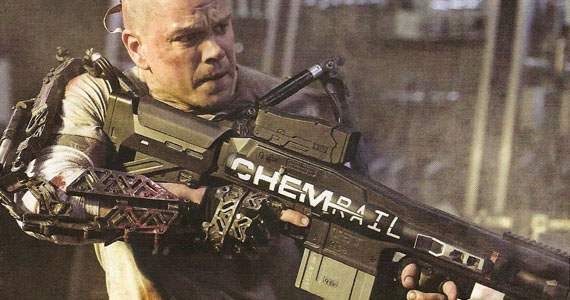 1. Elysium


Neil Blomkamp's District 9 is one of the best sci-fi films of the last decade. Ever since the release of that movie, fans and audiences have been eagerly awaiting what he would do next. Then comes the mysterious announcement of Elysium in 2011, followed by the casting addition of Matt Damon. So far all the reactions from the San Diego Comic-Con presentation have sounded very promising. If this film is half as good as District 9, then we have one hell of a Sci-Fi movie heading our way.
Shawn S. Lealos
5. Oz: The Great and Powerful


Sam Raimi creating a new movie is always something to get excited about. He is setting out here on what has to be his biggest film. Yeah, Spider-Man was big, but the scope of Oz takes everything he did in those comic book movies and adds in his love of fantasy. If anyone had told me that the man who made me love horror with The Evil Dead would someday take on the Wizard of Oz, I would have thought you were crazy. This movie should be all kinds of awesome.
4. The Wolverine


I didn't hate X-Men Origins: Wolverine. It wasn't great and what they did to Deadpool was criminal, but it entertained me as a low-rent comic book movie. Plus, I love Hugh Jackman as Wolverine. Now, they are telling the Wolverine story I always wanted to see when they began to plan a solo adventure. The Japanese Wolverine stories were awesome, and I love that they brought in someone like James Mangold to direct it. I really think, as long as they concentrate on the film noir aspects of the story, that this could be something special.
3. The Man of Steel


I am really looking forward to Man of Steel. A lot of people turned on Zack Snyder after Sucker Punch, but that one misstep means nothing to me because what he did before was amazing. Dawn of the Dead is one of the best zombie movies of the last ten years, and I thought both 300 and Watchmen were great comic book adaptations. Forget about Sucker Punch, Zack Snyder is a damn fine director and a great choice for Man of Steel. I like what I have seen from the trailers and I am ready to see Superman fly again.
2. The World's End


Whenever Edgar Wright makes a new movie, I will be one of the first people in line to see it. He is a perfect 3-for-3 in my mind, with Shaun of the Dead one of the best horror comedies ever made, Hot Fuzz a perfect homage to the old-time buddy comedy movies and Scott Pilgrim the best video game-styled movie ever made. The guy has his finger on the pulse of pop culture and he knows how to create a fantastic movie. This movie is the third in his "Three Flavors" trilogy with Simon Pegg and Nick Frost in the lead roles. In this movie, the two are part of a group of friends who try to relive a pub crawl from their younger days, all which culminates with the final bar, called The World's End. I have no doubt this movie will be awesome.
1. Pacific Rim


Guillermo Del Toro is one of the best directors alive, and his first movie since Hellboy 2 puts this movie at the top of my list. Looking at what Del Toro accomplished with his Hellboy movies, plus his work on Blade 2 and Pan's Labyrinth, and I have no doubt his monsters in this movie will be amazing and groundbreaking. I have no doubt the robots will be cool, and the fact that Sons of Anarchy's main stars Charlie Hunnam and Ron Perlman are both in it, adds on points. I will never pass up a movie by Del Toro, and there is nothing I am more excited about in 2013.