The Big Screen Bulletin 01.07.13: Texas Chainsaw 3D Slashes to First!
January 7, 2013 | Posted by

Welcome to the Big Screen Bulletin! My name is Steve Gustafson and this is where we hit the big movie news from the weekend and anything else going on in the world of Hollywood!
My friend, Leola Bell is up for Playmate of the Year. Leola is an awesome person and she gets my endorsement. Click on the LINKand vote daily! Thanks!
Some reading suggestions before we start:
My Hollywood gossip (and anything else!) Hollywood 5 & 1!
Stewart Lange holds down the fort across the pond with his MMA 5 & 1!
Tony Acero puts the Wrestling world in a headlock with his Wrestling 5 & 1!
Follow me on Twitter for random bits, news RT's, and updates! Only at http://www.twitter.com/stevethegoose!
BOX OFFICE BREAKDOWN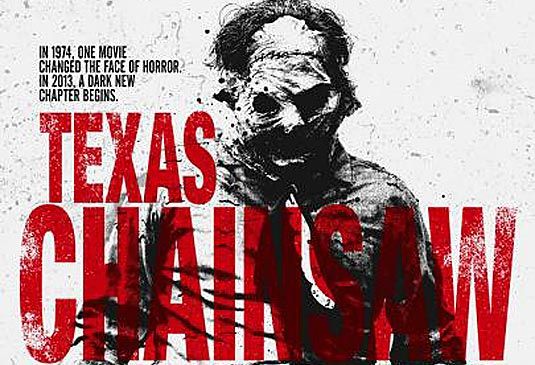 1. Texas Chainsaw 3D $23 million ($23 million total)
2. Django Unchained $20.1 million ($106.4 million total) READ THE REVIEW!
3. The Hobbit: An Unexpected Journey $17.5 million ($263.8 million total) READ THE REVIEW!
4. Les Miserables $16.1 million ($103.6 million total)
5. Parental Guidance $10.1 million ($52.8 million total)
6. Jack Reacher $9.3 million ($64.8 million total) READ THE REVIEW!
7. This Is 40 $8.6 million ($54.5 million total) READ THE REVIEW!
8. Lincoln $5.3 million ($143.9 million total) READ THE REVIEW!
9. The Guilt Trip $4.5 million ($31.2 million total) READ THE REVIEW!
10. Promised Land $4.3 million ($4.7 million total)
Box Office Survey!
Instead of me just repeating what you can see, how about we ask some questions about the weekend box office? Answer in the comments!
* Will we be seeing a sequel to Texas Chainsaw 3D?
* Should studios explore making spin-offs of classics like Les Miserables if they perform well at the box office?
BULLETIN BOARD
With Zack Snyder's Man of Steel coming to out this year, plenty of people will be talking about DC's next step in its franchise building. Especially focusing on the Justice League. Not surprisingly, someone at Cosmic Book News has a "source" at DC Entertainment that has revealed a few details on the superhero line-up that will be used. It's basically the line-up that everyone would expect from DC Comics.
Here's the information that Cosmic Book News rounded up:
• Superman is essentially the same character from Man of Steel, and Snyder is consulting regarding the writing of the character.
• Batman: The strategist of the group. Batman doesn't really want to be involved with these super powered beings he considers too powerful. Easily the most complex written.
• Wonder Woman: She has only been in man's world a few short months. The Wonder Woman script Michael Goldenberg is developing will be set before the Justice League movie.
• Green Lantern: Will be Ryan Reynold's character from the Green Lantern movie, but will be freshly written with a more serious tone.
• Flash: The most popular hero in civilian eyes who loves media attention, but when called upon is very serious.
• Martian Manhunter: Alien who has lived on Earth in secret for over a hundred years who has knowledge of Darkseid and his reign.
• Aquaman: Will be the King of Atlantis who has a key role in the film.
• There will also be a heavy military presence in the film which in future rewrites could include characters featured in Man of Steel or even Amanda Waller (Angela Bassett) of which neither are included in the first draft.
• Alfred Pennyworth is in the film in a minor appearance.
• Lois Lane is also in the film in a cameo.
• Darkseid's Elite will be featured who go up against the Justice League early on in the film.
With rumors like this, you have to take with a grain of salt. None of this news is really ground breaking. Or shocking. Very easy to make up and pass on as coming from a "source".
Let's keep it simple!
Casting of the Week!
Plenty of casting rumors surrounding Marvel's Guardians Of The Galaxy! Names being linked to the leading role of Peter Quill, otherwise known as Star-Lord are flowing and have message boards on fire.
Over the weekend it was reported that Joseph Gordon-Levitt was high on Marvel's hit-list for the role, and now John Krasinski's name has also been thrown into the ring.
Krasinski was prominent in Marvel's thinking for Captain America not so long ago, and it seems that studio heads are still convinced he can do a job in a superhero film.
The other name on people's lips is that of Smallville star Michael Rosenbaum, who is also being considered for Quill. He and Krasinski join a shortlist that already contains Zachary Levy and Jim Sturgess, as well as JGL.
Who would you like to see?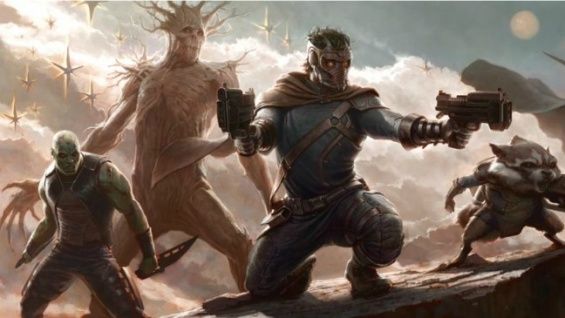 GottaBeKidding!
Sacha Baron Cohen was one of a number of stars who were initially pencilled in for a role in Django Unchained, only to drop out. Cohen took some time to explain his reasons for leaving the Tarantino project.
"I was editing The Dictator and we were very close to release and Paramount wouldn't push the date," explains Cohen. "And then I knew I'd have to jump straight from there into Les Mis and it basically became a choice of either pulling out of Les Mis or pulling out of Django."
A tough call then, although one that was made easier by the relative brevity of his part in the Tarantino film. "I'm sure Django is an incredible movie," continues Cohen, "but it was essentially one scene."
As for that scene in question, it would have dealt with how Broomhilda (Django's wife) came to fall into the clutches of the evil Calvin Candie. "It was a character by the name of Scotty, whom Leonardo DiCaprio's character plays a poker game with," confirms Cohen. "The stakes become Scotty's slave girl, Broomhilda."
Did he make the right choice?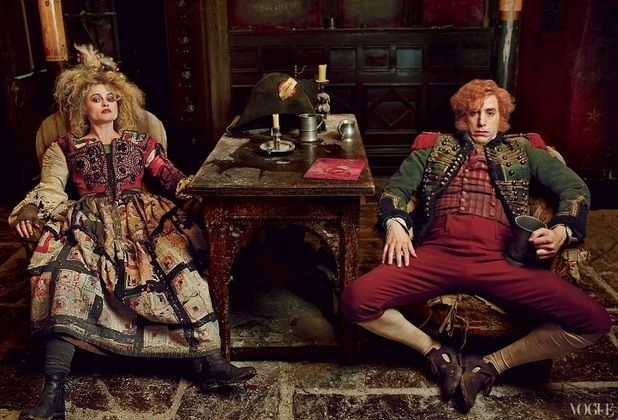 THOR!
Filming on Thor: The Dark World wrapped just before Christmas, and Tom Hiddleston has wasted no time in praising the sequel.
"It's fantastic, truly," he told the Press Association. "We are making an amazing film, and we're having a wonderful time." Returning as malicious god Loki, the brother of Thor (Chris Hemsworth), Hiddleston went on to speak highly about director Alan Taylor for "deepening" Thor's world.
"It's so exciting to have established characters and an established setting in the world, and we are working so hard to cook up something new," he says. "That is what is exciting me – taking what we know, taking what we love and deepening it and giving it an extra dimension…I think director Alan Taylor is really shaping up the world of Asgard and the world of these characters."
In Thor: The Dark World, the Thunder God must fight against a primeval race led by Christopher Eccleston's Malekith the Accursed. It will also see the return of Natalie Portman as Thor's love interest, Jane Foster, as well as Stellan Skarsgård and Kat Dennings as her fellow scientists.
Jamie Alexander, who plays Sif recently spoke with iamROGUE.com about returning to the role. Alexander notes, "We sort of explore the Sif/Thor relationship a little bit…It's more getting a feel of who these people are and how they are the way they are with each other."
Check it out:
Man of Steel!
Nothing crazy but a stoic Man Of Steel image came out. The new picture of Henry Cavill giving his best Kryptonian serious face is online courtesy of USA Today.
Man Of Steel, written by David Goyer and featuring Zach Snyder in the director's chair, finds a new iteration on Superman's origin as he struggles to define himself on Earth and tackles old threats, including Michael Shannon's General Zod. With Amy Adams, Russell Crowe, Kevin Costner, Diane Lane, Laurence Fishburne, Richard Schiff, and Ayelet Zurer also among the cast, Man Of Steel is out on June 14.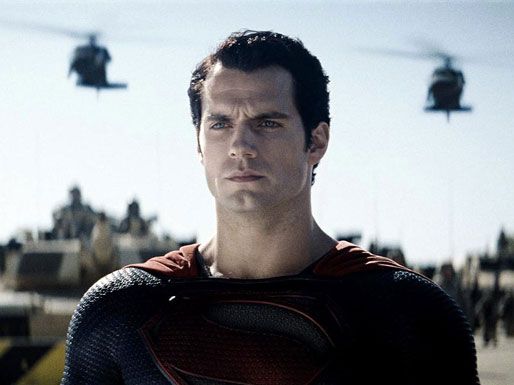 McAvoy as Gandalf?
Total Film magazine spoke to James McAvoy and they asked if the actor had any roles he was itching to do after his recent spate of diverse projects.
"I'd like to play Gandalf," he told them, laughing. "It's called The Silmarillion! It's a collection of poems and songs that chart the ancient history of Middle-earth. My true geek is coming to the fore, but they're really, really beautiful stories…In part of that is the genesis of Gandalf, or Mithrandir, or Stormcrow, or any of his many, many names. Anyway, maybe that's the one!"
Is he on to something?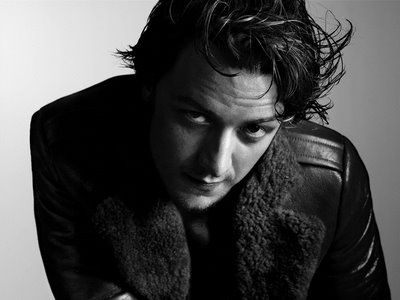 Bourne Again!
Matt Damon has been asked numerous times about a potential return to the Bourne franchise, and while recent answers sounded unpromising, he seems to have thawed a little on the matter.
When asked recently whether he could envisage himself doing a fourth film, he was reticent over the possibility, suggesting that the tweaks to the universe made by The Bourne Legacy had made it tricky for him to reappear.
However, he's now suggested that he wouldn't rule anything out, provided a script came along that was to do the original trilogy justice. "If someone wrote a good script, I would consider revisiting it," says Damon. "I'm just tied to Paul Greengrass, so if they could ever figure out a story, I'd consider it." "That's why we didn't do it the last time," he continues. "They hadn't cracked one for my character, so they did one with Jeremy [Renner]."
Do you want to see Damon return as Bourne?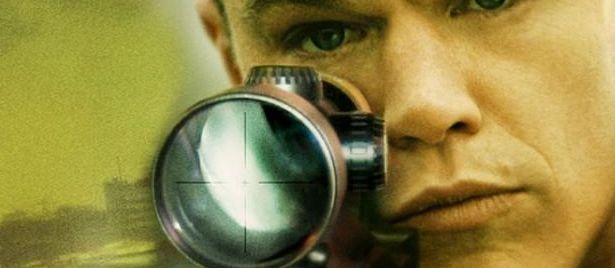 Quentin on…
Quentin Tarantino is a proud Hollywood geek, so it's probably not surprising to learn that he has plenty of opinions to share about 2012's most divisive sci-fi movie, Prometheus.
Tarantino started off by praising certain elements of Ridley Scott's film before turning to some of its glaring flaws. "On one hand, it was actually kind of cool to see a big deal, serious science-fiction epic by a director like Ridley Scott," began Tarantino. "Overall the experience was pretty cool having seen it."
"But there was also a lot of dumb stuff in it," continued the director. "When it got to the point where they're on another planet and then a space cobra literally shows up, opens up its hood and the guy who's in charge of alien creatures goes, 'Hey, little fella! How ya doin?' I was like, 'uhhhhh…. It's a space cobra!'"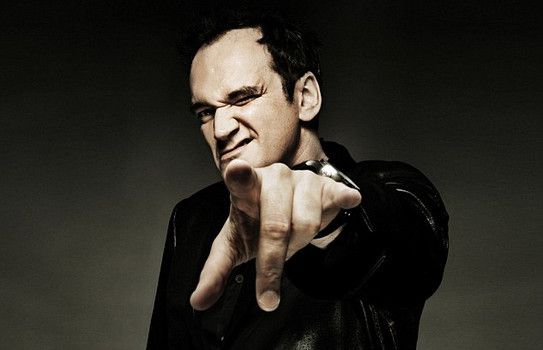 Trailer Talk
We got a new trailer for A Good Day to Die Hard. Reaction so far has been positive for the new Bruce Willis flick. Are you getting more excited with each glimpse?
What do you think?
Before I say GOODBYE!
Playboy has been kind enough to release me on the lovely Playmates. Here's some interviews to keep you entertained!
Miss January 2012
Miss February 2012
Miss May 2012
Are you a fan of 411mania on Facebook? Keep up-to-date on news and contests!
Are you following 411mania on Twitter?
http://www.twitter.com/411mania
http://www.twitter.com/411wrestling
http://www.twitter.com/411moviestv
http://www.twitter.com/411music
http://www.twitter.com/411games
http://www.twitter.com/411mma
I've been selected to be a speaker at CatalystCon East in March. I'll be presenting presenting 'Sex in the Media: From Pitch to Print; What Does Sex Really Sell?'. They gave me this pretty nifty button to share
If you have some down time and are looking for a great place for great fun, check out Tiger Flash Games!
As always, "Thank you!" to John Meehan for providing my banner!
That's all the time I have. See you next week!
NULL