The Big Screen Bulletin 01.21.13: Mama Scares Up First at the Box Office!
January 21, 2013 | Posted by

Welcome to the
Big Screen Bulletin
! My name is
Steve Gustafson
and this is where we hit the big movie news from the weekend and anything else going on in the world of Hollywood!
My friend, Leola Bell is up for Playmate of the Year. Leola is an awesome person and she gets my endorsement. Click on the LINK and vote daily! Thanks!
Some reading suggestions before we start:
My Hollywood gossip (and anything else!) Hollywood 5 & 1!
Stewart Lange holds down the fort across the pond with his MMA 5 & 1!
Tony Acero puts the Wrestling world in a headlock with his Wrestling 5 & 1!
Follow me on Twitter for random bits, news RT's, and updates! Only at http://www.twitter.com/stevethegoose!
BOX OFFICE BREAKDOWN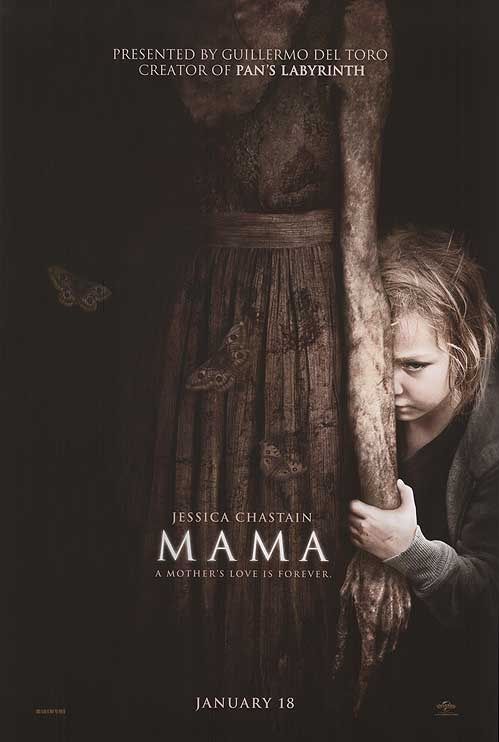 1.
Mama
– $28.1 million ($28.1 million total)
READ THE REVIEW!
2.
Zero Dark Thirty
– $17.6 million ($55.9 million total)
READ THE REVIEW!
3.
Silver Linings Playbook
– $11.4 million ($55.3 million total)
READ THE REVIEW!
4.
Gangster Squad
– $9.1 million ($32.2 million total)
READ THE REVIEW!
5.
Broken City
– $9 million ($9 million total)
6.
A Haunted House
– $8.3 million ($30 million total)
7.
Django Unchained
– $8.2 million ($138.4 million total)
READ THE REVIEW!
8.
Les Miserables
– $7.8 million ($130.4 million total)
9.
The Hobbit: An Unexpected Journey
– $6.4 million ($287.4 million total)
READ THE REVIEW!
10.
The Last Stand
– $6.3 million ($6.3 million total)
Box Office Survey!
Instead of me just repeating what you can see, how about we ask some questions about the weekend box office? Answer in the comments!
* Is Jessica Chastain the next big thing in Hollywood?
* Why did The Last Stand bomb?
* Was Broken City marketed wrong?
BULLETIN BOARD
You knew this one was coming: as scandal-ridden cyclist Lance Armstrong spilled his guts to Oprah Winfrey on US TV, someone was already planning to make a film about his epic rise and equally rapid fall. That someone is actually two someones – JJ Abrams and Bryan Burk, who have snapped up the rights to Juliet Macur's book Cycle Of Lies: The Fall Of Lance Armstrong.
Which begs the question…
Casting of the Week!
The cast for
Robert Rodriguez's
sequel,
Sin City: A Dame to Kill For
has landed a few more new members. The Playlist has word that
Juno Temple, Jeremy Piven,
and
Ray Liotta
have all taken roles, but details on their characters are being kept under wraps. They join other new cast members like
Josh Brolin
taking over for
Clive Owen
as Dwight,
Joseph Gordon-Levitt
as Johnny,
Dennis Haysbert
replacing the late
Michael Clarke Duncan
as Manute and
Jamie Chung
replacing
Devon Aioki
as Miho.
Thoughts on the news?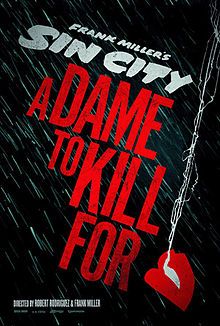 GottaBeKidding!
Can you imagine having to answer the question, "So what do you do when you're not working?" In an interview with
The Daily Mail
,
Leonardo DiCaprio
revealed what he does on the little time off he gets: act like a "complete idiot" and talk about "nothing of importance".
He said: "I take what I do very seriously when I'm on the set that's all I focus on. So my vice is to hang out with my friends, talk about absolutely nothing of importance and act like a complete idiot. 'It's like therapy to just be a complete idiot with my friends."
He said that he hasn't spent time with his friends for a "year and a half" because of his schedule, which included movie shoots for Django Unchained, The Great Gatsby, and The Wolf of Wall Street.
He added: "I love to have friends over, but I haven't really been home for a year and a half so I don't even remember the last time I did that. 'I've just done three movies back-to-back, so I'm looking forward to getting back to my house. I love diving – it's one of my favourite things. I've been to a lot of different places around the world and sought out coral reefs and different species to see underwater. It's a whole new experience when you're down there. You really disconnect from earth and you're almost in a dream world."
X-Men!
Confirmed to appear in director Bryan Singer's upcoming X-Men: Days of Future Past last month, Hugh Jackman spoke with The Daily Mail and teased the project's immense scale.
"Every other actor who's ever put on a superhero uniform will be in it," he said. "There's an element of time travel and, naturally, it will be action-packed."
Scheduled for release on July 18, 2014, X-Men: Days of Future Past features a script by Simon Kinberg and is said to be inspired Chris Claremont and John Byrne's comic book storyline that ran in "Uncanny X-Men" #141 and 142 back in 1981. "Days of Future Past" introduced the idea of an alternate future for Marvel's mutants that grew out of the Brotherhood of Evil Mutants killing an important senator, leading to a future where all mutants are hunted by Sentinels.
Already confirmed to appear in addition to Jackman are Ian McKellen, Patrick Stewart, James McAvoy, Jennifer Lawrence, Michael Fassbender, and Nicholas Hoult, but expect that list to expand in the very near future.
Jackman, who has appeared in every X-Men film to date, will next reprise his role as Logan in James Mangold's The Wolverine, hitting theaters July 26.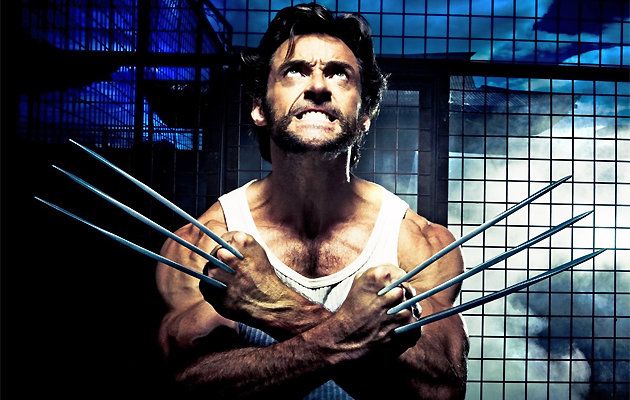 More Hot Tub!
MGM is in the early stages of talks for a follow up to the 2010 comedy
Hot Tub Time Machine
, according to
The Hollywood Reporter
.
Stars from the original film Rob Corddry, Craig Robinson, and Clark Duke, are involved in discussions with MGM to reprise their roles for the sequel.
Reports suggest that Corddry could work with Steve Pink, director of the original, on a script, with Pink is also in talks to return at the helm. Word is John Cusack is not involved at the present time.
HTTM was not particularly successful at the box office, costing $36m and grossing approximately $50m. However, it proved to be a massive home entertainment hit.
The film focused on four men, unhappy with their lives, who travel back in time via a hot tub to a night during their teenage years in the '80s.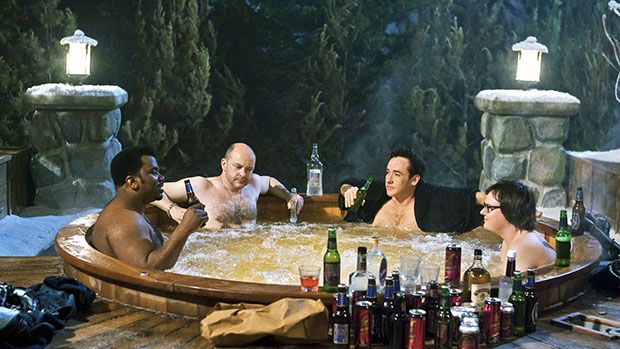 Spider-Man!
Hitflix reports that actor
Dane DeHaan
was present at the Sundance Film Festival for the premiere of his new movie,
Kill Your Darlings
. Recently, DeHaan was cast as Harry Osborn, Peter Parker's best friend and one of the future Green Goblins in the comics, in
The Amazing Spider-Man
sequel.
The director of the movie, John Krokidas, introduced the cast of the film and mentioned of DeHaan that "He's the Green Goblin," to which DeHaan reportedly smiled. Sony has not confirmed or denied any rumors yet so it could've been a joke by the director.
The Amazing Spider-Man is due out in theaters on May 2, 2014.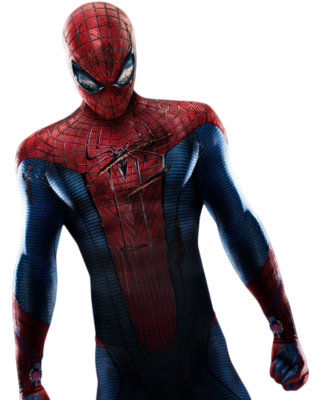 Lovelace!
The first clip has debuted online from the movie
Lovelace
. The movie is based on the
Eric Danville
biography
The Complete Linda Lovelace
. The story follows
Linda Boreman's
rise to fame as the iconic porn star
Linda Lovelace
in the 1972 movie
Deep Throat
and then her transformation into the feminist, anti-porn activist
Linda Marchiano
.
Lovelace stars Amanda Seyfried, Peter Sarsgaard, Sharon Stone, Juno Temple, Wes Bentley, Hank Azaria, Bobby Cannavale, Chris Noth, Robert Patrick, James Franco, Eric Roberts, Adam Brody, and Chloe Sevigny.
Kick Ass!
Popculturology has a picture of the first official image from the movie
Kick-Ass 2
that was shown in the latest issue of
Entertainment Weekly
.
The image features Jim Carrey as Colonel Stars and Sripes and Aaron Johnson as Kick-Ass. In the movie, Colonel Stars and Stripes invites Kick-Ass to join a group of superheroes called Justice Forever.
Kick-Ass 2 will be released on June 28.
What do you think?
Trailer Talk
Spring Breakers has a trailer online, and naturally it shows off its bevy of lead actresses having fun on their college hiatus. Things aren't as bright and carefree as you might have expected though, given the hue of the bikinis seen in the promotional shots.
What do you think?
Before I say GOODBYE!
Playboy
has been kind enough to release me on the lovely Playmates. Here's some interviews to keep you entertained!
Miss January 2012
Miss February 2012
Miss May 2012
Are you a fan of 411mania on Facebook? Keep up-to-date on news and contests!
Are you following 411mania on Twitter?
http://www.twitter.com/411mania
http://www.twitter.com/411wrestling
http://www.twitter.com/411moviestv
http://www.twitter.com/411music
http://www.twitter.com/411games
http://www.twitter.com/411mma
I've been selected to be a speaker at CatalystCon East in March. I'll be presenting presenting 'Sex in the Media: From Pitch to Print; What Does Sex Really Sell?'. They gave me this pretty nifty button to share
If you have some down time and are looking for a great place for great fun, check out
Tiger Flash Games!
As always, "Thank you!" to John Meehan for providing my banner!
That's all the time I have. See you next week!
NULL