The Big Screen Bulletin 01.28.13: Hansel & Gretel: Witch Hunters Slay First!
January 28, 2013 | Posted by

Welcome to the Big Screen Bulletin! My name is Steve Gustafson and this is where we hit the big movie news from the weekend and anything else going on in the world of Hollywood!
My friend, Leola Bell is up for Playmate of the Year. Leola is an awesome person and she gets my endorsement. Click on the LINK and vote daily! Thanks!
Some reading suggestions before we start:
My Hollywood gossip (and anything else!) Hollywood 5 & 1!
Follow me on Twitter for random bits, news RT's, and updates! Only at http://www.twitter.com/stevethegoose!
BOX OFFICE BREAKDOWN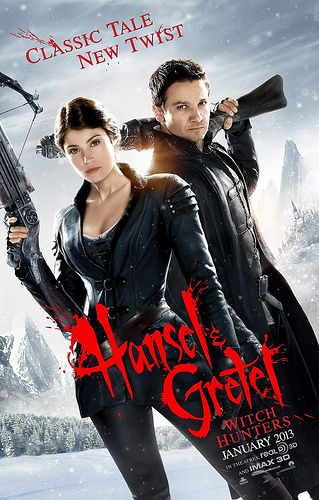 1. Hansel & Gretel: Witch Hunters – $19 million ($19 million total)
2. Mama – $12.9 million ($48.6 million total) READ THE REVIEW!
3. Silver Linings Playbook – $10 million ($69.5 million total) READ THE REVIEW!
4. Zero Dark Thirty – $9.8 million ($69.9 million total) READ THE REVIEW!
5. Parker – $7 million ($7 million total) READ THE REVIEW!
6. Django Unchained – $5 million ($146.3 million total) READ THE REVIEW!
7. Movie 43 – $5 million ($5 million total) READ THE REVIEW!
8. Gangster Squad – $4.2 million ($39.6 million total) READ THE REVIEW!
9. Broken City – $4 million ($15.3 million total)
10. Les Miserables – $3.9 million ($137.2 million total)
Box Office Survey!
Instead of me just repeating what you can see, how about we ask some questions about the weekend box office? Answer in the comments!
* After Hansel & Gretel: Witch Hunters, should we expect a Little Miss Muffet: Spider Killer?
* Movie 43. What the hell?
* Seriously. What's up with Movie 43?
BULLETIN BOARD
Marvel Studios CEO Kevin Feige has confirmed that Doctor Strange will be getting his own big-budget live-action movie. Feige spoke with MTV News about the studio's plans for the next phase of films in the Marvel Cinematic Universe and confirmed that not only is the Ant-Man film set for then, but so is the master of mysticism.
"Ant-Man is definitely part of Phase Three," Feige said. "Like Iron Man 3, it's certainly set in the Marvel Universe, but it's also through the lens of Edgar Wright — which is the only reason we're making the movie… It's very much an Ant-Man origin movie from the perspective of Edgar Wright and his co-writer Joe Cornish. It will of course be firmly planted in the MCU, but a different corner than we've seen before."
He added, "Doctor Strange which I've been talking about for years, is definitely one of them. He's a great, original character, and he checks the box off this criteria that I have: he's totally different from anything else we have, just like Guardians of the Galaxy. He's totally different from anything we've done before, as is Ant-Man, which keeps us excited."
Which are you more excited for? Reasons in the comment section below!
Casting of the Week!
Bryan Singer has revealed on his Twitter that three former X-Men cast members will return to the franchise in Days of Future Past.
He wrote: "Very excited to welcome #annapaquin, @ellenpage & @shawnrashmore to #XMen #DaysofFuturePast – thank you @BrettRatner for letting them live!.
Anna Paquin played Rogue, Ellen Page played Kitty Pryde, and Shawn Ashmore played Iceman in the first three X-Men films, although Page was only in the third film. There's still no word on if James Marsden's Cyclops will be back as well.
Thoughts on the casting?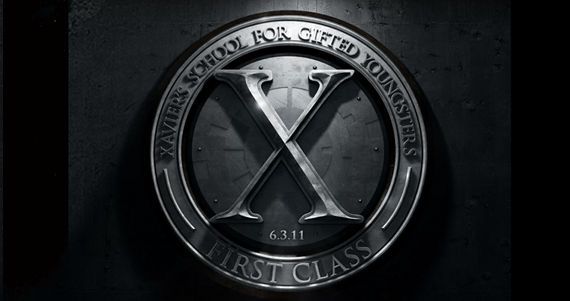 GottaBeKidding!
Big news here! Jessica Alba says that she will be doing a lot more dancing as Nancy Callahan in Sin City: A Dame To Kill For. Alba spoke with Vulture and said that she did a lot of prep work to reprise the role.
"I had to learn a bunch of dance sequences for it," Alba said. "I do a lot more dancing in this one…It was kind of crazy. It was very, very difficult, and you'll see why."
The film opens on October 4th.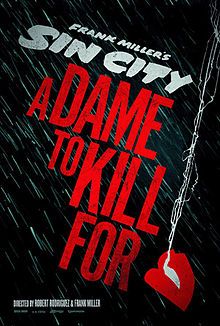 Darth Abrams!
Lucasfilm and Walt Disney Pictures have officially announced that J.J. Abrams (Lost, Star Trek, Fringe) will direct Star Wars: Episode VII. Abrams will be directing the first of the new series of Star Wars films from a script by Michael Arndt; Abrams will also produce the film alongside Bryan Burk via Bad Robot under the Disney/Lucasfilm banner
George Lucas commented on the selection, saying, "I've consistently been impressed with J.J. as a filmmaker and storyteller. He's an ideal choice to direct the new Star Wars film and the legacy couldn't be in better hands."
Abrams also commented, saying, "To be a part of the next chapter of the Star Wars saga, to collaborate with Kathy Kennedy and this remarkable group of people, is an absolute honor. I may be even more grateful to George Lucas now than I was as a kid."
So where does that leave Star Trek? The news threw some serious question into what his status for the Trek franchise may be; as he directed both the reboot and Star Trek Into Darkness which releases in May.
According to Paramount Vice Chairman Rob Moore, Abrams is not done with Gene Roddenberry's world. Moore told the LA Times that Abrams "still be involved in some capacity with a possible third Trek movie, at the minimum as a producer, if not also directing the film."
Moore also noted that he will be involved in the next Mission: Impossible film as well. Must be nice to hold both the Star Wars and Star Trek universes in the palms of your hands.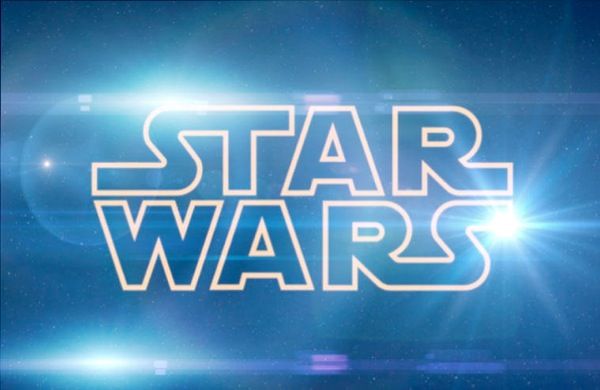 The Age of the Machines!
Move over comic books! With Guillermo del Toro's Pacific Rim coming to theaters this summer (and a sequel hot on its heels), Steven Spielberg's Robopocalypse still on the horizon despite a recent delay, a Gaiking adaptation on the way, and Michael Bay's Transformers 4 coming in 2014, it looks like one of the next big blockbuster trends will be GIANT ROBOTS!
THR reports that Warner Bros. has signed commercial director Nic Mathieu to direct Robotech, the long-gestating adaptation of the Japanese anime property that producer Tobey Maguire has been trying to get together since 2007.
THR calls the story a "sprawling sci-fi epic" that takes place on Earth after an alien spacecraft has crash landed. Humans have engineered giant robots from the technology, and must use their newfound weaponry to hold off three waves of alien invaders. They're looking to develop this as a franchise starter, so basing one movie on each of the three big attacks seems like a no brainer. Robotech will be Mathieu's directorial debut.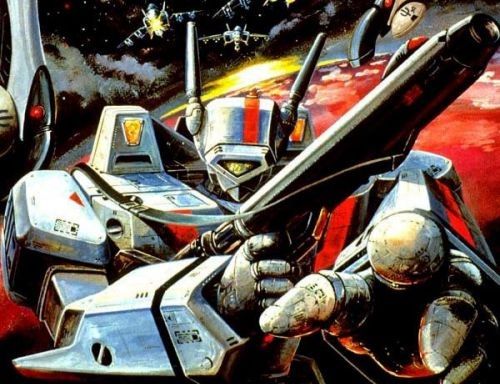 OZ!
Total Film magazine chatted with Sam Raimi about his Wizard Of Oz prequel, Oz The Great And Powerful. The director won't be reinventing the classic movie; he'll be jumping to an earlier point in the timeline of the L. Frank Baum books to explore the characters' origins.
"I think The Wizard Of Oz is such a great film and I would never attempt to [remake that]," he explained. "You could call [Oz] a prequel, that would be accurate – but I didn't have to re-invent any of that fantastic history…Mitchell [Kapner, screenwriter] took about 40 per cent of the events that were sprinkled here and there about Oz from Baum's books and really created the other 60 per cent himself out of his imagination, because there just wasn't enough there," Raimi added.
"I gave him notes, I brought aboard a second writer to help fill out some other areas of the story, my brother did a little work on the script, and all the actors contributed. It really was a very big collaboration."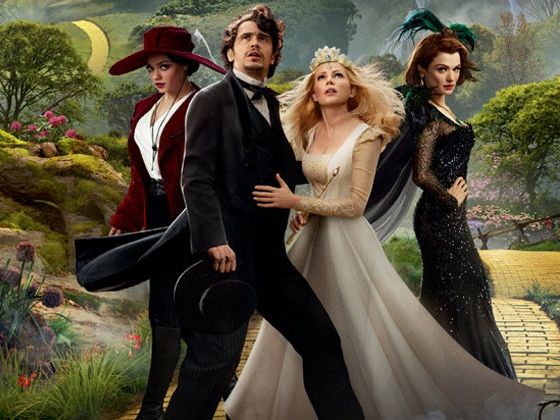 Man of Steel!
Calm down! It's not the end of the world. Or is it? You tell me. Man Of Steel seems set to risk the anger of Superman fans by apparently recasting Jimmy Olsen…as a girl…named Jenny.
IMDb lists actress Rebecca Buller as playing a character named Jenny Olsen, with nobody listed as playing Jimmy. Sounds like it's all change at the Daily Planet.
And for those suspecting an error on IMDb's part, a screenshot taken from the trailer clearly shows Perry White fleeing the Planet with Buller in tow.
What do you think? Reason to riot?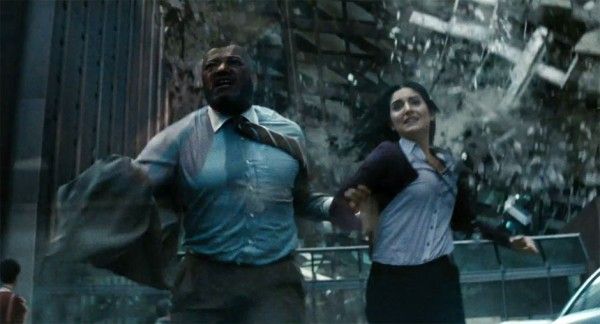 Guardians!
Marvel's casting search for Guardians Of The Galaxy rolls on, with candidates still being mulled over to play the leading role of Star-Lord.
However, there are also several other roles that need filling, with Latino Review reporting that Marvel is looking into the availability of both Adam Sandler and Jim Carrey.
WHAT?
OK, it should be noted that Guardians Of The Galaxy does contain a number of comedic characters, with Groot (a giant tree) and Rocket Raccoon (a talking raccoon) the likely roles they're being considered for.
Meanwhile, Wes Bentley, Chris Lowell, and Cam Gigandet are the latest names to be linked to Star-Lord, a part that has already been touted for the likes of John Krasinski, Henry Cavill, and Jim Sturgess.
What do you think?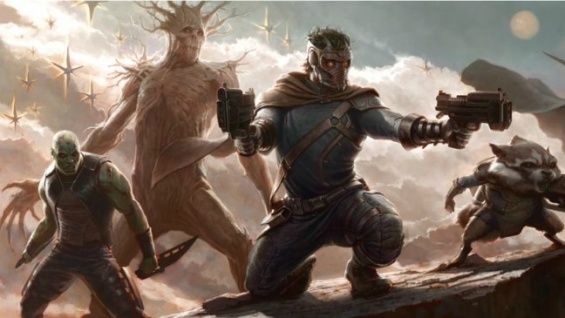 Trailer Talk
Here is a new trailer for Snitch, the upcoming action thriller starring Dwayne Johnson, Susan Sarandon, Benjamin Bratt, and Barry Pepper. The film opens on February 22nd:
What do you think?
Before I say GOODBYE!
Playboy has been kind enough to release me on the lovely Playmates. Here's some interviews to keep you entertained!
Miss January 2012
Miss February 2012
Miss May 2012
Are you a fan of 411mania on Facebook? Keep up-to-date on news and contests!
Are you following 411mania on Twitter?
http://www.twitter.com/411mania
http://www.twitter.com/411wrestling
http://www.twitter.com/411moviestv
http://www.twitter.com/411music
http://www.twitter.com/411games
http://www.twitter.com/411mma
I've been selected to be a speaker at CatalystCon East in March. I'll be presenting presenting 'Sex in the Media: From Pitch to Print; What Does Sex Really Sell?'. They gave me this pretty nifty button to share
If you have some down time and are looking for a great place for great fun, check out Tiger Flash Games!
As always, "Thank you!" to John Meehan for providing my banner!
That's all the time I have. See you next week!

NULL