The Big Screen Bulletin 02.11.13: Identity Thief Steals First Place!
February 11, 2013 | Posted by

Welcome to the Big Screen Bulletin! My name is Steve Gustafson and this is where we hit the big movie news from the weekend and anything else going on in the world of Hollywood!
My friend, Leola Bell is up for Playmate of the Year. Leola is an awesome person and she gets my endorsement. Click on the LINK and vote daily! Thanks!
Some reading suggestions before we start:
My Hollywood gossip (and anything else!) Hollywood 5 & 1!
Follow me on Twitter for random bits, news RT's, and updates! Only at http://www.twitter.com/stevethegoose!
BOX OFFICE BREAKDOWN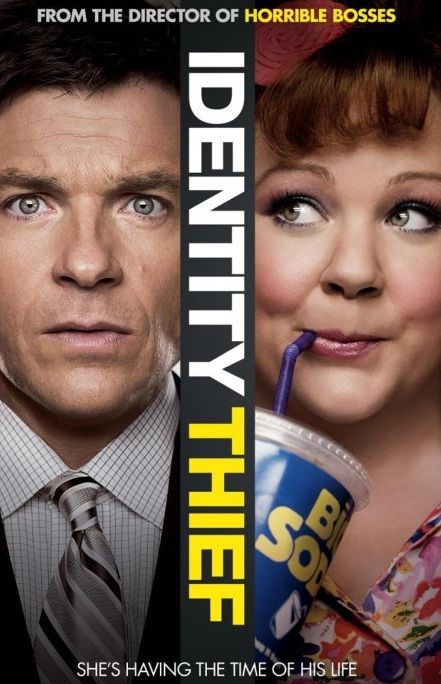 1. Identity Thief – $36.6 million ($36.6 million total) READ THE REVIEW!
2. Warm Bodies – $11.5 million ($36.7 million total)
3. Side Effects – $10 million ($10 million total)
4. Silver Linings Playbook – $6.9 million ($90 million total) READ THE REVIEW!
5. Hansel & Gretel: Witch Hunters – $5.8 million ($43.8 million total)
6. Mama – $4.3 million ($64 million total) READ THE REVIEW!
7. Zero Dark Thirty – $4 million ($83.6 million total) READ THE REVIEW!
8. Argo – $2.5 million ($123.7 million total)
9. Django Unchained – $2.3 million ($154.5 million total) READ THE REVIEW!
10. Bullet to the Head – $2 million ($8.2 million total)
Box Office Survey!
Instead of me just repeating what you can see, how about we ask some questions about the weekend box office? Answer in the comments!
* How will Identity Thief fair in its second week, after being trashed by critics?
* Will Warm Bodies inspire a new wave of "smart" horror comedies?
BULLETIN BOARD
The Independent reports that The Shawshank Redemption has been voted the best film to not win Best Picture at the Academy Awards. The film starred Tim Robbins and Morgan Freeman. It was nominated at the 1995 ceremony but lost to Forrest Gump.
The poll was conducted by Sky Movies Oscars HD, a new channel. Shawshank is followed by The Green Mile, which also lost. Both films were directed by Frank Darabont and based on stories by Stephen King.
Director of Sky Movies, Ian Lewis, said: "Arguably the most prestigious accolade in the film industry, competition is fierce when it comes to the Academy Award for best picture – and as we've found even some of the nation's best-loved movies of all time were pipped to the post in this category."
Here's the top ten films, with what actually won in parenthesis.
1. The Shawshank Redemption (lost out to Forrest Gump in 1995)
2. The Green Mile (lost out to American Beauty in 2000)
3. Avatar (lost out to The Hurt Locker in 2010)
4. Saving Private Ryan (lost out to Shakespeare In Love in 1999)
5. E.T. the Extra Terrestrial (lost out to Gandhi in 1983)
6. Star Wars (lost out to Annie Hall in 1978)
7. Mary Poppins (lost out to My Fair Lady in 1965)
8. Doctor Zhivago (lost out to The Sound of Music in 1966)
9. Pulp Fiction (lost out to Forrest Gump in 1995)
10. To Kill a Mockingbird (lost out to Lawrence of Arabia in 1963)
Do you agree? What other movie is missing from the list?
Casting of the Week!
Gareth Edwards' Godzilla reboot looks expand its cast with some quality acting talent, with Bryan Cranston and Elizabeth Olsen reported to be in talks to join the project.
The stars will join leading man Aaron Taylor-Johnson in the film, which is currently receiving a rewrite from Frank Darabont.
All we know so far in terms of plot is that the film will be returning to the roots of the series, with Godzilla himself being described as "a terrifying force of nature". However, it is thought that Taylor-Johnson's character will be a soldier, with Cranston rumoured to be in line to play his step-father. No word yet as to who Olsen will be playing, should she sign on.
Perhaps more intriguing is the nugget of info uncovered by Heat Vision, who report that the film will contain "plenty of monsters". Mothra? Godzooky?
Thoughts on the casting?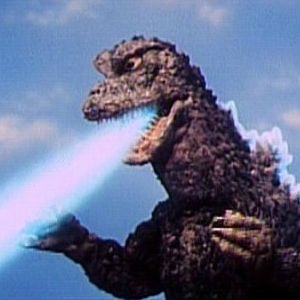 GottaBeKidding!
Let's run with this crazy rumor for a bit! The Amazing Spider-Man 2 already has a couple of villains on board in the form of Electro and Rhino, but a recent image released by director Mark Webb has got fans twisted on whether there might yet be another in store.
The image shows what looks like a locker in a morgue, marked with the number 14. Webb accompanied the pic with a brief caption, reading, "Day 3. #happybirthday". Breaking it down, Webb might be playing to the true aficionado of the comics since they know that Peter Parker and Eddie Brock discovered Venom in a similar locker at Oscorp, again marked with the number 14.
What does this mean? Are they trying to do too much?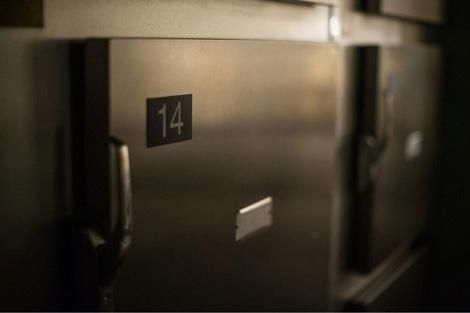 The Force is Strong!
Every week we get more and more news to chew on! Lawrence Kasdan (The Empire Strikes Back) recently spoke with the LA Times about the new spin-off Star Wars films. Check out the highlights:
On his goal with his spin-off: "I'm trying to start fresh. There are certain pleasures that we think the saga can bring to people that they've been missing, and we're hoping to bring them that, and at the same time, have them feel that it's all new."
On how he came back to the franchise: "George sort of brought me into this part of it, and he's stepping back from the company. He's sort of given his blessing to everybody, and he'll be there if you need him. I think everyone's interested to see where this can go. It's been some very different places over 30 years …. I think with J.J., we'll get something entirely new."
Last week I quoted Robert Rodriguez and his wishes to direct a Han Solo spin-off. On Wednesday, the internet exploded with the news that Disney is reportedly in preliminary discussions to make standalone Star Wars movies focusing on, respectively, Yoda, Boba Fett, and, you guessed it, Han Solo.
The outlet describes the stories as, "a young Han Solo saga, focusing on the wisecracking smuggler's origin story, and a bounty hunter adventure with Boba Fett at the center of a rogue's gallery of galactic scum."
The Solo adventure is thought to take place sometime after the events of Revenge Of The Sith, while the Boba Fett story will be set between A New Hope and The Empire Strikes Back.
Since the Han Solo movie is taking place early on, the part will have to be recast with a new actor. Obviously. Names as wide ranging as Joseph Gordon-Levitt to Garrett Hedlund to Taylor Kitsch have been suggested.
Wrapping up the Star Wars update, in an interview with the LA Times, Frank Oz says that he would like to come back and voice Yoda for any potential Star Wars spin-off. He previously voiced the character in five of the six live-action movies. He added that he doesn't know anything about LucasFilm or Disney's plans for the series.
He said: "He's in my heart. I know Yoda very deeply."
The character was voiced by Tom Kane on the Star Wars: The Clone Wars TV series, but Oz said he would "absolutely" be interested in voicing the character again. He adds that Yoda's return will likely be CGi as he was in Attack of the Clones and Revenge of the Sith.
He added: "I think it depends on the story, but I think at this point you can't go back to the puppet. The reason George [Lucas] did the CGI, which I supported, was that he wanted to tell a story that would have been hampered by the physical limitations of the puppet."
What are YOUR thoughts on the spin-offs?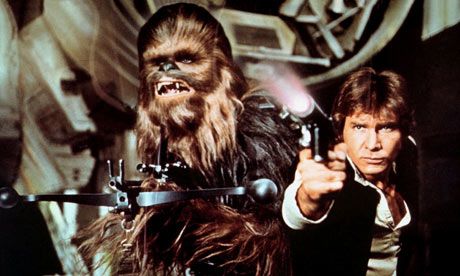 No Justice!
While The Avengers made all the right moves, Justice League can't get itself any good press these days. Right now it's a project in deep trouble and has given media outlets plenty to write about. That includes El Mayimbe of Latino Review, a frequent source of rumors that have a decent track record of proving to be true.
El Mayimbe recently tweeted that when Ben Affleck was approached to direct Justice League, Warner Bros actually wanted him to star in it, as Batman.
Affleck's confident directing himself, and has moved up through ever more ambitious projects since his helmer debut on Gone Baby Gone. His take on the superhero genre would be an intriguing prospect. I'd be curious about his take on Batman, especially having to fill Christian Bale's Bat-shoes.
Moving on…It keeps on coming! Mark Millar has shared his opinion on Justice League, citing outdated characters and mismatched superpowers as potential downfalls. Breaking it down, Justice League, will unite the likes of Superman, Batman, Wonder Woman, and Green Lantern against a big time bad guy.
"I actually think the big problem for them is the characters are just too out of date," Millar said, in an interview with SciFiNow. "The characters were created 75 years ago, even the newest major character was created 68 years ago, so they're in a really weird time.
"Now the stuff I grew up with… I adored the DC stuff growing up but really, how do you do a movie about Green Lantern? His power is that he manifests green plasma from his imagination and uses them as weapons against someone? Even that in itself if you just imagine then watching a fight scene with a guy who's like a hundred feet away making plasma manifestations fight someone – it's not exactly raucous, getting up close and personal."
Millar went on to highlight similar logical problems with The Flash and Aquaman, before concluding, "The actual logistics of each member of the Justice League is disastrous, and you put them all together and I think you get an excellent way of losing $200M."
The superhero team-up, which failed to launch when George Miller was attached as a director in 2008, will have its work cut out reconciling the powers of invincible extra-terrestrial Kal-El and resourceful and rich playboy Bruce Wayne.
Maybe DC should stop looking at Marvel for ideas. Yes, Marvel managed to get Thor and Tony Stark existing in the same cinematic universe but they don't have to think that's the ONLY blueprint.
You're thoughts? Justice League is expected to open in 2015.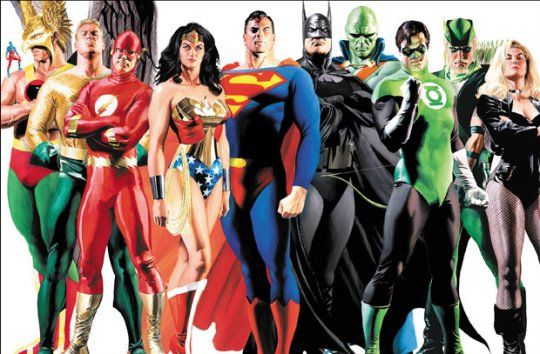 GIANTS!
MTV has the first full clip available from Jack the Giant Slayer. The movie directed by Bryan Singer opens in theaters on March 1:
Liberace!
The first official image from Behind The Candelabra has emerged online, featuring Michael Douglas and Matt Damon in what has to be a new look for both of them.
Douglas plays flamboyant pianist and entertainer Liberace, while Damon is his younger lover Scott Thorson in this HBO biopic from director Steven Soderbergh.
The film will follow the tempestuous five-year love affair conducted by the pair between 1977 and 1982, from their first meeting to their very public break-up. The first image shows both Douglas and Damon sporting some very loud suits, with a pair of luxuriant hairdos that appear to contain a can of hairspray apiece. Co-starring Rob Lowe, Dan Aykroyd, and Paul Reiser, Behind The Candelabra will open later this year.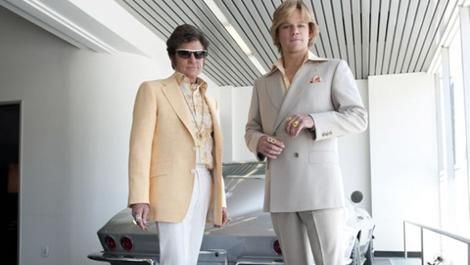 Man of Steel!
Bryan Singer recently spoke to Total Film about Jack The Giant Slayer and talk about his feelings towards Superman.
Was he disappointed that he didn't get the chance to carry on his own franchise with sequel Man Of Steel after his own reboot, Superman Returns?: "If this was a few year ago, I might have [felt disappointed] – but so much time has passed. I've done two movies [since Superman Returns], I'll be on my third movie now in the [X-Men] universe… so whilst it would have been nice then, now I'm actually genuinely looking forward to seeing Zack [Snyder]'s movie [Man Of Steel]. At my heart I'm a fan. I've always been a fan…The original Superman movie was the one that educated me – the first act of Donner's Superman was what inspired me to take X-Men so seriously. Now I get to go see a Superman movie and I don't have to fucking make it! [laughs] They're not easy! He's not an easy character!…I got very nostalgic with my movie but even if you take it in another direction it's very challenging… inherently he's such a good guy… what's easier about X-Men is that they're all so conflicted. What's going to be interesting in the next X-Men movie is that the characters are incredibly polarised."
Not one to take it easy, super-busy Singer is currently developing a reboot of sci-fi TV classic, The Twilight Zone. On that venture, Singer said: "I've taken over The Twilight Zone. I'd love to direct one – at least the pilot. It's really not easy to jumpstart an anthology show, particularly because it's hard to pair them with other things. The production is complex too, because you don't have scanning sets and you have a revolving cast. But I like the challenge…If we can get Twilight Zone to a place where A-list talent is participating, then it would emulate the experience of the Rod Serling show which had, you know, William Shatner, Agnes Moorehead, Burgess Meredith… all these terrific actors doing these really serious morality tales. If we achieve that it could be really something."
Trailer Talk
Raise your hand if you predicted that th Fast & Furious franchise would go this far and be this popular? Also, Dwayne Johnson is making a lot of strong moves and taking the right roles. Off the top of my head he's got Snitch, Pain & Gain,, and G.I. Joe in the pipeline. Add this one and he's going to be a very in-demand guyin Hollywood.
What do you think?
Before I say GOODBYE!
Playboy has been kind enough to release me on the lovely Playmates. Here's some interviews to keep you entertained!
Miss January 2012
Miss February 2012
Miss May 2012
Are you a fan of 411mania on Facebook? Keep up-to-date on news and contests!
Are you following 411mania on Twitter?
http://www.twitter.com/411mania
http://www.twitter.com/411wrestling
http://www.twitter.com/411moviestv
http://www.twitter.com/411music
http://www.twitter.com/411games
http://www.twitter.com/411mma
I've been selected to be a speaker at CatalystCon East in March. I'll be presenting presenting 'Sex in the Media: From Pitch to Print; What Does Sex Really Sell?'. They gave me this pretty nifty button to share
If you have some down time and are looking for a great place for great fun, check out Tiger Flash Games!
As always, "Thank you!" to John Meehan for providing my banner!
That's all the time I have. See you next week!

NULL