The Big Screen Bulletin 02.18.13: A Good Day to Die Hard Takes the Box Office!
February 18, 2013 | Posted by

Welcome to the
Big Screen Bulletin
! My name is
Steve Gustafson
and this is where we hit the big movie news from the weekend and anything else going on in the world of Hollywood!
My friend, Leola Bell is up for Playmate of the Year. Leola is an awesome person and she gets my endorsement. Click on the LINK and vote daily! Thanks!
Some reading suggestions before we start:
My Hollywood gossip (and anything else!) Hollywood 5 & 1!
I took a few minutes to interview The Canyons' James Deen! We talked about the Lindsay Lohan situation, Cowboys & Engines, and Betty White! Speaking of The Canyons', the film has some good news! It was acquired by IFC Films on Friday and will "premiere day-and-date and on digital platforms in early summer."
Follow me on Twitter for random bits, news RT's, and updates! Only at http://www.twitter.com/stevethegoose!
BOX OFFICE BREAKDOWN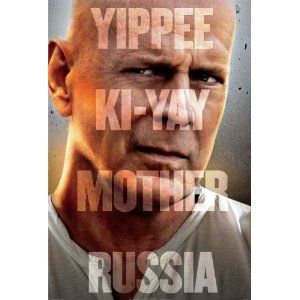 1. A Good Day to Die Hard – $25 million ($33.2 million total)
READ THE REVIEW!
2. Identity Thief – $23.4 million ($70.7 million total)
READ THE REVIEW!
3. Safe Haven – $21.4 million ($30.3 million total)
4. Escape From Planet Earth – $16.1 million ($16.1 million total)
5. Warm Bodies – $9 million ($50.2 million total)
6. Beautiful Creatures – $7.5 million ($10 million total)
READ THE REVIEW!
7. Side Effects – $6.3 million ($19.1 million total)
READ THE REVIEW!
8. Silver Linings Playbook – $6.1 million ($98.5 million total)
READ THE REVIEW!
9. Hansel & Gretel: Witch Hunters – $3.5 million ($49.7 million total)
10. Zero Dark Thirty – $3.1 million ($88 million total)
READ THE REVIEW!
Box Office Survey!
Instead of me just repeating what you can see, how about we ask some questions about the weekend box office? Answer in the comments!
* Has Die Hard run its course?
* Why did Beautiful Creatures bomb?
BULLETIN BOARD
Director Bryan Singer has some encouraging words for the X-Men fans that feel the franchise went off course.
Talking about X-Men: Days of Future Past: "So it'll be very much, it's not so much a sequel, it's more of its own kind of thing," says Singer. Whether or not it means an overall reset, he answers: "Some things… I'll be able, you know, to correct a few things." Whether that means nullifying X-Men 3 or X-Men Origins: Wolverine is up to online speculation.
Nicholas Hoult, who will reappear as Hank McCoy/Beast, said he was excited and looking forward to working with the likes of Hugh Jackman and Ian McKellen. "As much as it felt like a real X Men film last time, because we were all a new cast it almost felt like it didn't, whereas doing one with those guys is going to feel very much like…" says Hoult.
I have more X-Men news below but I'm curious…
Casting of the Week!
I have a feeling we'll be running
Star Wars
rumors for a while.
Harrison Ford
has signed on to return to the
Star Wars
universe in
Star Wars Episode VII
. So says Latino Review, via Fox News.
Latino Review scooper El Mayimbe appeared on Fox News to announce the story, saying it's a "done deal". Ford famously tried to distance himself from the series when Empire Strikes Back was in production, requesting that George Lucas kill off his character.
So what made Ford join? I'm sure we'll hear soon enough but I'm sure J.J. Abrams lured him somehow. In case you didn't know, Abrams and Ford have collaborated on previous projects; Abrams wrote Regarding Henry, and produced Morning Glory.
Thoughts on the casting?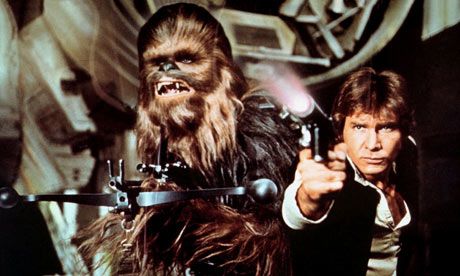 GottaBeKidding!
Will we ever take a dive to
20,000 Leagues Under the Sea
? A true adaptation
Jules Verne's
classic will be a grand spectacle to keep afloat. Full of layered underwater worlds and fights against sea monsters, the difficulty is high. The same can be said a bout the talent as well.
Quashing prior reports, Brad Pitt will NOT be involved in the adaptation. Disney is not the only one involved in getting production started; so is Australia. The government has approved a 30 percent rebate in order to get the film done and scouts for Disney have been seeking locations for the project in the Queensland region. The movie is projected to be the biggest film made on Australian land.
It is projected to be a great boon for the economy from down-under as it is speculated that 20000 Leagues Under the Sea will surpass 2,000 local jobs as well as $80 million.
It seems the only updates I read about this project are negative. Will we ever see it come to life again?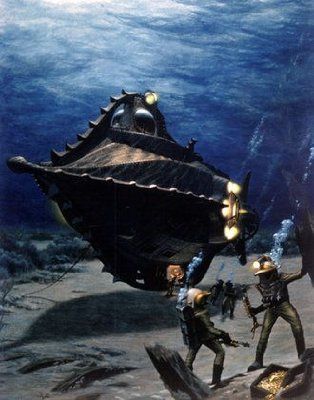 The Force is Strong!
Ewan McGregor
continues to express an interest in playing Obi-Wan Kenobi again. In an interview with MTV News (with his
Jack the Giant Slayer
co-star
Stanley Tucci
), he even had an idea about when the film could take place if it were a spin-off.
He said: "I think it's a good idea. The only bit that I could get away with doing is after the last one I made, Episode III, before Alec Guinness, there's that period where he's in the desert…That might be my window, there, to tell that story. I don't know what he did in the desert. We could make up some stuff. Could be quite exciting. I'd be up for it, for sure, of course."
If the spin-offs do well, I wouldn't be surprised to see this made. What do you think of Ford coming back and Ewan playing Obi-Wan one more time?
MUTANTS!
Another busy week for our mutants! Plenty of rumors concerning who will and won't be turning up in
Bryan Singer's
X-Men: Days Of Future Past
, and now the man himself has spilled some of the film's secrets in an interview with Collider.
"It'll be the biggest movie I've ever made," reveals Singer. "If you try to do every single detail that's in this story, that can be too much for a movie. But if you can grab the essence of that story and those characters, and then realise it's a movie, it's not a comic book, so there are certain parameters that are different, it'll still be satisfying to fans and non-fans…Part of it takes place in the 1970s…And Richard Nixon's in it, that'll be an interesting casting choice…There'll also be some more science-fiction-type aspects to the story and, without giving it away, some technology that we haven't seen yet in the X-Men universe."
"I got the impression that everyone was kind of excited to come back," he continues. "The actors from X-Men: First Class are contracted to, but the ones I've spoken to are very enthusiastic. Jen's [Jennifer Lawrence] very excited, I'm with Nick [Nicholas Hoult] these past few days and he's excited, and Hugh [Jackman], Ian [McKellen], Patrick [Stewart], Anna [Paquin] – they remember we felt very good about those first two X-Men films."
More, you say? Game Of Thrones actor Peter Dinklage has joined the cast and it emerged that he'll be playing the villain of the piece.
According to Variety, Dinklage will play the film's "main antagonist", quashing rumors that he would be playing Alpha Flight member, Puck. No other details have been confirmed as yet, but with the robotic Sentinels likely to appear, could it be that Dinklage is playing their inventor, Boliver Trask?
Olympus Falls!
FilmDistrict has released this new featurette on the action-thriller Olympus Has Fallen, starring Gerard Butler, Aaron Eckhart, Morgan Freeman, Angela Bassett, Dylan McDermott, Ashley Judd, Melissa Leo, and Rick Yune.
In the March 22 release, directed by Antoine Fuqua, the White House (Secret Service Code: "Olympus") is captured by a terrorist mastermind and the President is kidnapped, while disgraced former Presidential guard Mike Banning finds himself trapped within the building. As our national security team scrambles to respond, they are forced to rely on Banning's inside knowledge to help retake the White House, save the President, and avert an even bigger disaster.
Spider-Man 2!
Marc Webb
continues to tease Spidey fans by releasing a snippet here and there of info concerning
The Amazing Spider-Man 2
, with his latest piece containing a glimpse of the wall-crawler's new suit.
The interweb was sent into a tizzy from a look at just one of the eye-pieces Spidey will be peering out of. And really, it doesn't look that different from the old ones. Except it is a tiny bit bigger.
"We're making some cool improvements on the suit," revealed Webb a few months ago, although just how drastically different it proves to be remains to be seen.
I'm very curious to get a glimpse of Jamie Foxx's get-up as the villainous Electro. Word is the character's comic-book outfit will be getting a fairly serious redesign.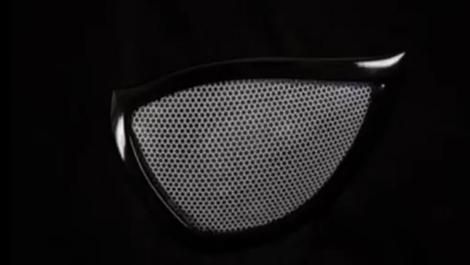 The Rock!
Dwayne Johnson
has a shot at being one of the most prolific actors of 2013, with releases like
Snitch, G.I. Joe: Retaliation, Empire State, Pain & Gain
, and
Fast and Furious 6
all set to hit theaters by the end of this year. Not content, he's gearing up to film
Hercules: The Thracian Wars
for director
Brett Ratner
next but another project is off his plate.
MTV sat down with Johnson for an interview and asked him whether he'll be playing Lobo in DC Comics' adaptation of the comic, and he said that despite some initial interest, the project "went away."
Guy Ritchie was once attached to direct the movie before he stepped away in favor of Sherlock Holmes: A Game of Shadows, and then Journey 2: The Mysterious Island director Brad Peyton scored the director's chair for Lobo last year. Johnson mentioned on Twitter that rumors he was considering starring as the motorcycle-riding anti-hero were true, but that's no longer the case. Here's what he told MTV when asked if he was developing the film:
"It was for a minute, but then it kind of just went away, as things happen in Hollywood. For a minute, I was interested in it, but then it went away."
No clarification on if that means that the entire project is dead or been put on hold or just if he is no longer interested in starring.
Trailer Talk
Fast & Furious 6
has a lot of buzz right now. And a casting rumor! The new film sees
Dwayne Johnson's
law-man catching up with
Vin Diesel
and his crew in order to enlist their help in taking down
Luke Evans'
villainous mercenary.
Things are complicated further when they realise that one of Evans' posse is none other than Michelle Rodriguez, having seemingly watched her die earlier in the series.
The new trailer is essentially a more streamlined, tightly-edited version of the first one. But AICN has broken some fairly major news about the next part of the franchise, which is a SPOILER territory!
Apparently, Jason Statham will be playing the villain in Part 7, with the star set to make a teasing appearance at the end of Part 6. He'll be playing the brother of Evans' character, which probably suggests that things don't end peachily for the villain this time out.
What do you think?
Before I say GOODBYE!
Playboy
has been kind enough to release me on the lovely Playmates. Here's some interviews to keep you entertained!
Miss January 2012
Miss February 2012
Miss May 2012
Are you a fan of 411mania on Facebook? Keep up-to-date on news and contests!
Are you following 411mania on Twitter?
http://www.twitter.com/411mania
http://www.twitter.com/411wrestling
http://www.twitter.com/411moviestv
http://www.twitter.com/411music
http://www.twitter.com/411games
http://www.twitter.com/411mma
I've been selected to be a speaker at CatalystCon East in March. I'll be presenting presenting 'Sex in the Media: From Pitch to Print; What Does Sex Really Sell?'. They gave me this pretty nifty button to share
If you have some down time and are looking for a great place for great fun, check out
Tiger Flash Games!
As always, "Thank you!" to John Meehan for providing my banner!
That's all the time I have. See you next week!
NULL