The Big Screen Bulletin 02.25.13: Identity Thief Steals Number One!
February 25, 2013 | Posted by

Welcome to the
Big Screen Bulletin
! My name is
Steve Gustafson
and this is where we hit the big movie news from the weekend and anything else going on in the world of Hollywood!
My friend, Leola Bell is up for Playmate of the Year. Leola is an awesome person and she gets my endorsement. Click on the LINK and vote daily! Thanks!
Some reading suggestions before we start:
My Hollywood gossip (and anything else!) Hollywood 5 & 1!
I took a few minutes to interview The Canyons' James Deen! We talked about the Lindsay Lohan situation, Cowboys & Engines, and Betty White! Speaking of The Canyons', the film has some good news! It was acquired by IFC Films on Friday and will "premiere day-and-date and on digital platforms in early summer."
Follow me on Twitter for random bits, news RT's, and updates! Only at http://www.twitter.com/stevethegoose!
BOX OFFICE BREAKDOWN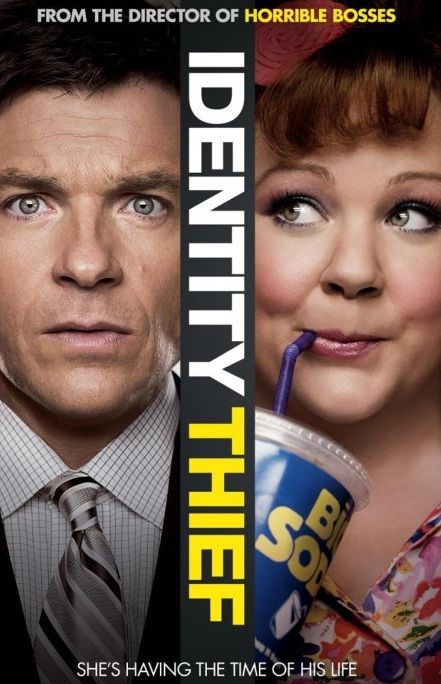 1. Identity Thief – $14.1 million ($93.7 million total)
READ THE REVIEW!
2. Snitch – $13 million ($13 million total)
READ THE REVIEW!
3. Escape From Planet Earth – $11 million ($35.1 million total)
4. Safe Haven – $10.6 million ($48.1 million total)
5. A Good Day to Die Hard – $10 million ($51.8 million total)
READ THE REVIEW!
6. Dark Skies – $8.9 million ($8.9 million total)
7. Silver Linings Playbook – $6.1 million ($107.5 million total)
READ THE REVIEW!
8. Warm Bodies – $4.8 million ($58.3 million total)
9. Side Effects – $3.5 million ($25.3 million total)
READ THE REVIEW!
10. Beautiful Creatures – $3.4 million ($16.4 million total)
READ THE REVIEW!
Box Office Survey!
Instead of me just repeating what you can see, how about we ask some questions about the weekend box office? Answer in the comments!
* Are you surprised Identity Theif took the top spot?
* Does Dwayne Johnson's wrestling career hurt or help his acting career?
* Why did Dark Skies fail at the box office?
BULLETIN BOARD
The 85th Oscar Ceremony has come and gone. It was a night of twists and turns; where Hollywood's brightest came out to shine the spotlight on the best of last year.
I usually have as much of the results as possible before having to post this column but I will be at a Oscar party so we'll just keep things simple with the poll. But I am interested in your thoughts! Was Best Picture deserving? Were you suprised by Best Supporting Actor? Who gave the best speech? Vote and leave your thoughts below!
Casting of the Week!
Looks like we all CAN be friends.
Megan Fox
might be our April O'Neil.
Michael Bay
has announced that Fox has joined the cast of
Ninja Turtles
, posting on his official site:
TMNT: we are bringing Megan Fox back into the family!
You remember that and and Fox has words and she left/not invited back the Transformers franchise following the second film; she was reportedly fired due to comments in an interview comparing Bay to Hitler in terms of his on-set attitude. Fox's specific role is not named although April, the reporter is the strongest guess.
The film is set to be directed by Jonathan Liebesman with Bey's Platinum Dunes producing. The script was written by Josh Appelbaum, Andrew Nemec, Art Marcum, Matt Holloway, and John Fusco.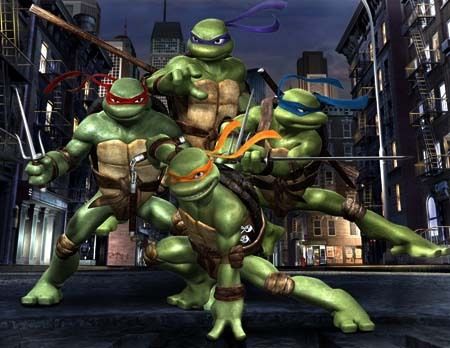 GottaBeKidding!
New Orleans Hornets basketball player
Robin Lopez
released a photo on his Twitter account featuring actors
Sylvester Stallone
and
Robert De Niro
on the set of the movie
Grudge Match
.
The movie is centered on two retired boxers who are also lifelong bitter rivals. They are both coaxed out of retirement and into the ring for one final grudge match, 50 years after their last title fight. The movie opens in theaters on November 15.
What's your level of interest in this movie?
Star Wars Update!
Aint It Cool News is reporting that there are rumors that Star Wars: Knights of the Old Republic could be turned into a film.
The website cited sources at Bioware and claimed that Drew Karpyshyn, who created much of KOTOR, was secretly working on a screenplay as part of Lucasfilm's planned spin-off movies.
Karpyshyn's video game writing credits include Mass Effect, Mass Effect 2, Jade Empire, Baldur's Gate, Neverwinter Nights, and both Star Wars: Knights of the Old Republic and Star Wars: The Old Republic.
Karpyshyn has since contacted AICN and said that he "has heard nothing about a Knights of the Old Republic movie. Some of saying that even if he was working on it, he couldn't say so, but I think the opposite. Everyone is trying to get a piece of the Star Wars pie and he would have either ignored the rumor or given a more subtle answer.
Like this guy. Mark Hamill revealed to Entertainment Tonight that he is talking to Lucasfilm about Star Wars: Episode VII:
"They're talking to us," he reveals. "George [Lucas] wanted to know whether we'd be interested. He did say that if we didn't want to do it, they wouldn't cast another actor in our parts…they would write us out. I can tell you right away that we haven't signed any contracts. We're in the stage where they want us to go in and meet with Michael Arndt, who is the writer, and Kathleen Kennedy, who is going to run Lucasfilm. Both have had meetings set that were postponed — on their end, not mine. They're more busy than I am."
Hamill also explained what he was expecting from the new film:
"I said to George that I wanted to go back to the way it was, in the sense that ours was much more carefree and lighthearted and humorous…in my opinion, anyway. And another thing I'd want to make sure of is are we going to have the whole gang back? Is Carrie and Harrison and Billy Dee and Tony Daniels, everybody that's around from the original [returning]? I want to make sure that everybody's on board here, rather than just one. I guess I'll have to tune into your show to figure out who's on board."

RAZZIE!
Beware the temper of
Twilight
fans! This year saw yet another RAZZIE sweep, but this one was incomplete: Although
Twilight Saga: Breaking Dawn Part 2
went into the 33rd Annual RAZZIE Awards race with a near-record 11 nominations (more nods than there were categories) it only managed to "win" seven spray-painted statuettes, including Worst Picture, Worst Actress (
Kristen Stewart
) Worst Supporting Actor (
Taylor Lautner
), Worst Screen Couple (Lautner and 12 year-old
Mackenzie Foy
) and Worst Screen Ensemble. Throw in Worst Remake/Rip-Off or Sequel and Worst Director for
Bill Condon
, and the fifth and final
Twilight
film is 2012's most-RAZZed movie. But the vampire saga still fell short of last year's unprecedented all-ten-category sweep by
Adam Sandler's
Jack & Jill
. Sandler wasn't totally over-looked, though: The aging, schlubby comic took the Worst Actor RAZZIE for the second year in a row, and his film
That's My Boy
bested
Twilight
for Worst Screenplay by a single vote. In the 10th category, Worst Supporting Actress, RAZZIE voters chose pop singer
Rihanna
, making her big screen debut in
Battleship
, by a landslide.
Nominees and "winners" for 9 of this year's 10 RAZZIE categories were determined by ballots e-mailed to 657 Voting Members throughout 47 U.S. states and 19 foreign countries. For the 10th category, Worst Remake/Rip-Off or Sequel, both nominees and "winners" were decided by conducting a poll at RottenTomatoes.com, in which nearly 70,000 votes were cast.
Do you agree with the results?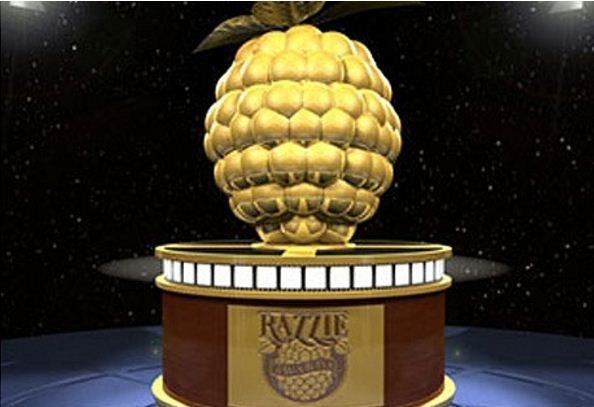 Captain America!
Though a firm start date hasn't been set yet, Marvel has already started aligning key players for
Captain America: The Winter Soldier
. Here's what we know: Nick Fury, Black Widow, and Agent Maria Hill are returning for the sequel,
Frank Grillo
is playing the villain Crossbones,
Anthony Mackie
will be Cap's new ally Falcon,
Emily Van Camp
has the female lead, and we know the story will be based on
Ed Brubaker's
infamous comics run. Marvel Studios president
Kevin Feige
told
Variety
that the sequel will be a "political thriller," giving us an idea of what sort of tone to expect from
Joseph and Anthony Russo's
sequel.
Set in modern day, Captain America: The Winter Soldier will resurrect Cap's old sidekick Bucky Barnes, presumed dead in the first movie, and turn him into an amnesia-stricken cryogenically frozen assassin named The Winter Soldier. With the help of Falcon and the Cosmic Cube, Cap must remind Bucky who he really is before it's too late.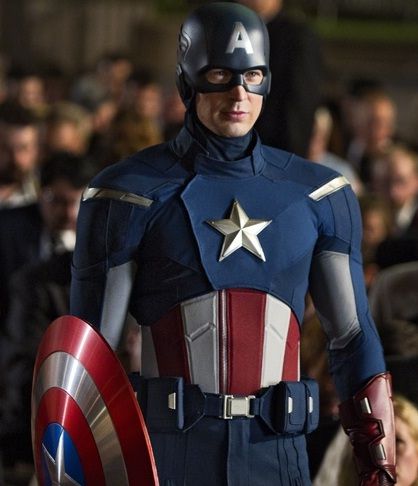 MUTANTS!
How will director
Bryan Singer
be using
Peter Dinklage
? That's the question making the rounds this past week.
It was announced last week that he would be joining the cast and the speculation continues to change. Originally many thought Dinklage would play the dwarf member of Alpha Flight, Puck, but Singer has shot that down in an interview with IGN.
Then the internet hive mind thought that Dinklage was playing this "All CG" character that Singer has also been teasing throughout the film's pre-production. Some theorized he would play M.O.D.O.K. (Primarily a Captain America villain) or The Watcher (usually a Fantastic Four villain) when it was revealed that he would be playing the film's antagonist, but Singer has now put that to rest as well in the same interview.
"He's not going to be a CGI character, he'll be himself. Not that he'll be playing Peter Dinklage, he'll be playing this character. It's not a shy character. He's just such a phenomenal actor; I'm a huge fan of Peter's and Game of Thrones. He was my first choice and I was really happy [about the casting]. It's so funny to talk to him because he does that impeccable accent [on Game of Thrones] and then you talk to him and he's this guy from New Jersey."
This statement lends credence to the latest rumor that Dinklage will be playing the creator of the mutant hunting Sentinels, Boliver Trask.
Singer has also released another on-set image from X-Men: Days Of Future Past which should get fans of the original trilogy feeling all nostalgic. Just days after tweeting images of the various wheelchairs of Professor Xavier, Singer has now released an image of the subterranean corridor within the Prof's mansion.
Meanwhile, Singer has also been teasing fanboys with a potential appearance at Comic-Con, asking "how many days?" until the festival on Twitter. That would suggest to us that the X-Men are dead certain to have their own panel.
X-Men: Days of Future Past is set for release on July 18, 2014.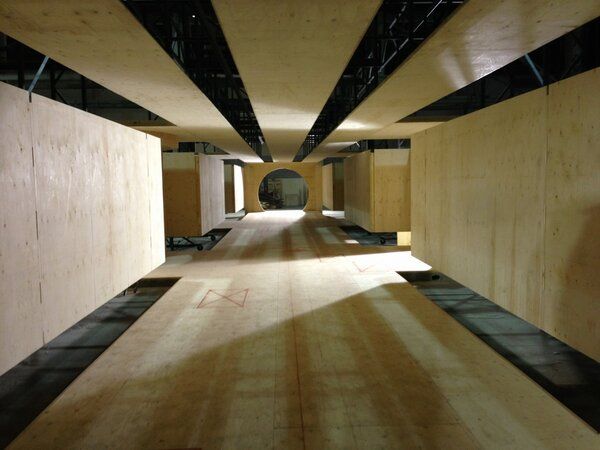 Spider-Man 2!
Mr.
Marc Webb
has been teasing potential plot points in
The Amazing Spider-Man 2
by tweeting a series of obscure images, the latest of which is probably the most cryptic to date. The new image forms a collage of 32nd President of the United States
Franklin D. Roosevelt
, accompanied only by a hashtag reading "#thepassage".
The interweb is abuzz about its meaning. Not much can be drawn from it except that Spidey shared an infamous face-off with the Green Goblin on Roosevelt Island, as was featured in Sam Raimi's first Spider-Man outing. As far as the hastag, no solid theories yet.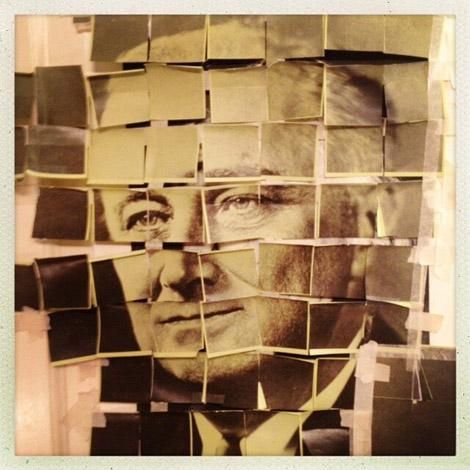 Anti-Oscar!
Ethan Hawke
has joined the likes of
Joaquin Phoenix
and
Anthony Hopkins
in blasting the Oscars.
Hawke, who was nominated for Best Supporting Actor at the 2002 ceremony for Training Day and also received an Adapted Screenplay nomination at the 2005 ceremony for Before Sunset, took issue with the Academy Awards in a new interview with Gotham Magazine.
"People want to turn everything in this country into a competition," Hawke said. "It's so asinine…if you look at how many forgettable, stupid movies have won Oscars and how many mediocre performers have Oscars above their fireplace. Making a priority of chasing these fake carrots and money and dubious accolades, I think it's really destructive."
Hawke's comments, including the remark about "fake carrots," are very similar to those made by Phoenix last year.
"I think it's bulls–t," Phoenix said about the Oscars during an interview with Elvis Mitchell for Interview magazine. "I think it's total, utter bulls–t, and I don't want to be a part of it. I don't believe in it. It's a carrot, but it's the worst-tasting carrot I've ever tasted in my whole life. I don't want this carrot. It's totally subjective. Pitting people against each other…It's the stupidest thing in the whole world." Phoenix is nominated at the Oscars 2013 ceremony for his role in The Master.
Hopkins, meanwhile, found the concept of trying to win Academy Awards fairly abhorrent. "People go out of their way to flatter the nominating body and I think it's kind of disgusting," Hopkins told HuffPost Entertainment. "That's always been against my nature."
Your thoughts on Awards?

Fantastic!
This has the potential to be huge. While we haven't heard much official news as of yet about 20th Century Fox's
Fantastic Four
reboot, here's an interesting piece of news. 20th Century Fox creative consultant
Mark Millar
tweeted, "Just off the phone with Fox and some excellent news –
Matthew Vaughn
is producing
Josh Trank's
Fantastic Four
reboot!" It's too early to tell what this means but it does introduce a very interesting possibility.
X-Men/Fantastic Four crossover?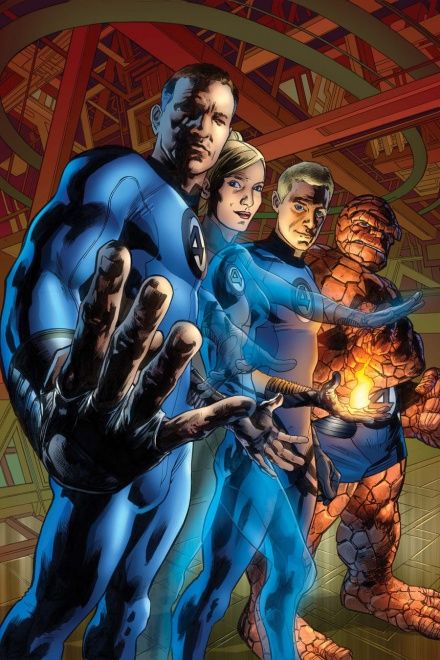 No More Green?
MTV spoke with
Mark Strong
about the
Green Lantern
movie from 2011 in which he talks about the possibility of a
Green Lantern
sequel even after a disappointing performance at the box office. He played Sinestro in the film.
He said: "I really like Green Lantern. I don't have a problem with it at all. But it just didn't seem to do anything at the box office or it didn't do what they were hoping it would do at the box office. I think that more than anything, economics, dictates whether or not they make another one. I think it's a real shame. I loved making Green Lantern and I loved playing Sinestro and I was really excited about the direction that he was going to take in the second one."
During the final moments of the film, Sinestro grabs a yellow power ring and puts it on, which appeared to be setting up the Sinestro Corps for the sequel.
He added: "A lot of people seemed to be confused by him putting on the ring at the end of the movie. They felt that it came out of nowhere. All it was, during the credits, there was a sequence which was a nod to where the trilogy was intending to head to. It wasn't ever meant to be part of the story of the first film."
In the comics, Sinestro puts on the yellow power ring forged by the Weaponers of Qward after being banished to an antimatter universe by the Green Lantern Guardians. Sinestro is now one of the most prominent villains of the Green Lantern Corps and created his own Sinestro Corps with the most feared beings in the universe.
Strong said: "I would be surprised if they made a second one because I've heard nothing about it in quite a while now. What that standalone moment was intended to relate to was where the movies were headed and that, for me, would have been very exciting because the putting on of the ring and the whole suit turning yellow would have been great fun."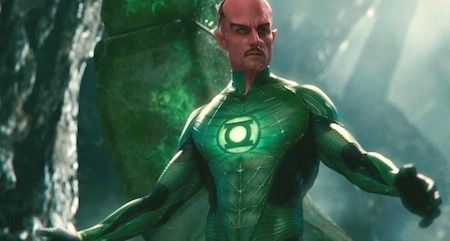 Trailer Talk
The Weinstein Company has released the domestic trailer for
Kon-Tiki
. The film, which is directed by
Joachim Rønning
and
Espen Sandberg
, stars
Petter Skavlan. Starring Pål Sverre Valheim Hagen, Anders Baasmo Christiansen, Gustaf Skarsgård, Jakob Oftebro, Odd Magnus Williamson, Tobias Santelmann,
and
Agnes Kittelsen
and opens on April 12th.
In 1947, the world is gripped with excitement as the young Norwegian adventurer Thor Heyerdahl embarks on an astonishing expedition – a journey of 4,300 nautical miles across the Pacific Ocean on the Kon-Tiki raft. From his days living in the Marquesas with his wife Liv, Thor suspected that the South Sea Islands had been settled by ancient South Americans from thousands of miles to the east. Despite his inability to swim and fear of water, Thor decides to prove his theory by sailing the legendary voyage himself. After replicating the design of an ancient raft in balsa wood, Thor and five fellow adventurers set sail from Peru. Their only modern equipment is a radio, and they take a parrot along for company. A natural leader, Thor uses the stars and the ocean's current to navigate the raft. After three dangerous months on the open sea, encountering raging storms, sharks, and all the dangers the Ocean can muster, the exhausted crew sight Polynesia and make a triumphant landing. Having sacrificed everything for his mission, even his marriage, the success of the Kon-Tiki expedition proves bittersweet for Thor.
What do you think?

Before I say GOODBYE!
Playboy
has been kind enough to release me on the lovely Playmates. Here's some interviews to keep you entertained!
Miss January 2012
Miss February 2012
Miss May 2012
Are you a fan of 411mania on Facebook? Keep up-to-date on news and contests!
Are you following 411mania on Twitter?
http://www.twitter.com/411mania
http://www.twitter.com/411wrestling
http://www.twitter.com/411moviestv
http://www.twitter.com/411music
http://www.twitter.com/411games
http://www.twitter.com/411mma
I've been selected to be a speaker at CatalystCon East in March. I'll be presenting presenting 'Sex in the Media: From Pitch to Print; What Does Sex Really Sell?'. They gave me this pretty nifty button to share
If you have some down time and are looking for a great place for great fun, check out
Tiger Flash Games!
As always, "Thank you!" to John Meehan for providing my banner!
That's all the time I have. See you next week!
NULL