The Big Screen Bulletin 11.12.12: Skyfall Rules the Box Office!
November 12, 2012 | Posted by

Welcome to the Big Screen Bulletin! My name is Steve Gustafson and this is where we hit the big movie news from the weekend and anything else going on in the world of Hollywood!
Some reading suggestions before we start:
I returned to the Hollywood 5 & 1!
Stewart Lange holds down the fort across the pond with his MMA 5 & 1!
Tony Acero puts the Wrestling world in a headlock with his Wrestling 5 & 1!
Follow me on Twitter for random bits, news RT's, and updates! Only at http://www.twitter.com/stevethegoose!
BOX OFFICE BREAKDOWN
1. Skyfall – $87.8 million ($90 million total) READ THE REVIEW!
2. Wreck-It Ralph – $33.1 million ($93.7 million total) READ THE REVIEW!
4. Argo – $6.7 million ($85.7 million total) READ THE REVIEW!
5. Taken 2 – $4 million ($131.3 million total)
6. Here Comes the Boom – $2.6 million ($39.1 million total)
7. Cloud Atlas – $2.5 million ($22.7 million total) READ THE REVIEW!
8. Pitch Perfect – $2.5 million ($59 million total)
9. The Man with the Iron Fists – $2.5 million ($12.7 million total)

Casting of the Week!
Talk about fast! Just 24 hours after Michael Bay teased the announcement on his blog, Mark Wahlberg has officially been unveiled as the new star of Transformers 4.
Having initially dismissed internet stories surrounding the casting as mere speculation, Bay then announced that the rumours had given him an idea, and now here we are, with Wahlberg officially attached.
"Mark is awesome," said Bay in an official statement. "We had a blast working on Pain And Gain and I'm so fired up to be back working with him. An actor of his calibre is the perfect guy to re-invigorate the franchise and carry on the Transformers legacy."
But what's going to happen in the fourth movie? SuperHeroHype repots that Bay spoke with TMZ about the upcoming Transformers 4. According to Bay, the sequel will pick up four years after the events of Transformers: Dark of the Moon.
Bay stated: "The movie is going to continue four years from the attack on Chicago, which was in the last movie. It's going to have the same lineage, but it's going in a full new direction. It actually feels very natural how it's going in that direction… We're doing a lot of things that are really going to make it fresh and feel new."
Thoughts on Wahlberg joining Transformers and minor plot points?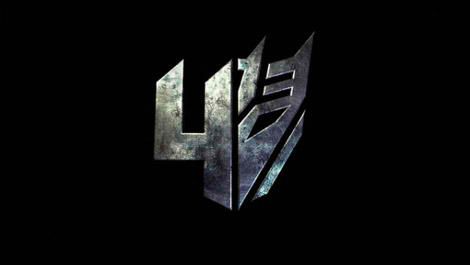 GottaBeKidding!
Skyfall flirted with a Sean Connery cameo, according to director Sam Mendes in an interview with The Huffington Post.
Be warned that this story contains MINOR SPOILERS for Skyfall.
As unlikely as it sounds, it seems the return of the original James Bond was considered. Although it would have meant the actor would have to take a retirement-sabbatical, Connery's name was mentioned in connection with the Albert Finney role.
When THP asked Mendes if there was any thought of approaching Connery for the role of Kincade, the gamekeeper on Bond's Scottish family estate, the director responded:
"There was a definite discussion about that – way, way early on. But I think that's problematic. Because, to me, it becomes too… it would take you out of the movie. Connery is Bond and he's not going to come back as another character. It's like, he's been there.
"So, it was a very brief flirtation with that thought, but it was never going to happen, because I thought it would distract."
I would have loved to have seen Connery in the role but he makes a solid point. Would you have been taken "out of the movie" with a Connery on screen?
The Return of Star Wars!
The Star Wars news continues as we get more and more each week! Now we have news that screenwriter Michael Arndt is on the official team of writers for Episode VII.
Arndt, who won an Oscar for his work on Little Miss Sunshine, has written a 50-page treatment that is believed to take in all three films in the new trilogy, and his work is thought to have reached the desks of Brad Bird, J.J. Abrams, and Steven Spielberg.
Arndt recently commented on the superlative construction of the original trilogy's story arc, describing the various elements that make it so satisfying for the audience.
"If a writer could resolve the story's arcs (internal, external, philosophical) immediately after the Moment of Despair at the climax, he or she would deliver the Insanely Great Ending and put the audience in a euphoric state," says Arndt.
"The faster it could happen, the better…George Lucas hit those three marks at the climax of Star Wars within a space of 22 seconds."
Bird, Abrams, Spielberg. Things are heating up!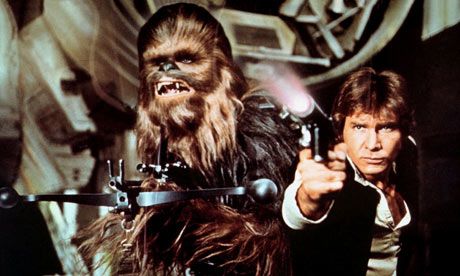 X-Men!
Matthew Vaughn's sudden departure from X-Men: Days Of Future Past came somewhat out of the blue when it was announced last month, but finally an explanation may have come to light, courtesy of Mark Millar.
"What we're doing is that Kick-Ass 2 is filming now, and next year we'll start production on Secret Service which I did with Dave Gibbons," says Millar. "Matthew and I have been talking about that for years.
"We thought Matthew was going to do X-Men first, but we found out there were actually a few imitators of Secret Service in the works… People are always trying to rip you off. Somebody will start to work on a spec screenplay about your idea."
"There are three other projects I know of now about a James Bond kind of guy taking a street kid and turning him into a spy. Three screenplays were already going through Hollywood about this! So Matthew and I said, 'Fuck this. We're not letting anyone steal our ideas.'"
Leave it to Hollywood…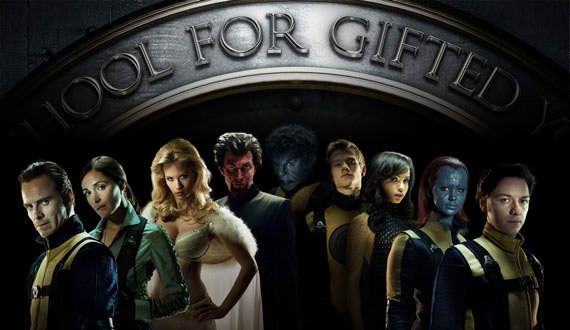 Hobbits!
The Hobbit has released a new featurette online. The featurette focuses on the dinner scene at Bilbo's house, in which thirteen dwarves cram themselves around the dinner table and generally wreak all kinds of havoc on Bag End.
You also get a sense of the amount of effort required to dress a scene like this, with endless plates of food being served up, and Bilbo's pantry constantly being dressed and re-dressed.
Enjoy!
All You Need is Kill!
A new image has emerged online from All You Need Is Kill, featuring our first glimpse of Tom Cruise in his robot suit.
The film sees Cruise play a military man who is killed during an abortive mission to eradicate an alien race. And as if that wasn't bad enough, he soon finds himself forced to relive his death over and over again.
Direct physical contact with one of the aliens has thrown him into some sort of time loop, you see, meaning that Cruise is forced to play out the fatal combat over and over and over. Although over time, he does at least find his skills developing.
The new image shows Cruise's character in some kind of mecha-suit, with a panicked look on his face. As you can see from the billowing explosion behind him, the mission isn't going altogether to plan.
Trailer Talk
Warm Bodies has released a first trailer online, starring Nicholas Hoult as a shambling, flesh-munching zombie with a heart.
Hoult plays R, a zombie who finds himself beginning to feel alive again inside after falling in love with Julie (Teresa Palmer), the girlfriend of one of his victims.
Turns out R has taken on some of the feelings of said boyfriend and now wants to impress her by turning his back on his zombieish ways.
What do you think?
ZOMBIE BONUS! World War Z has a full-length that has people split down the middle.
What do you think?
Before I say GOODBYE!
Playboy has been kind enough to release me on the lovely Playmates. Here's some interviews to keep you entertained!
Miss January 2012
Miss February 2012
Miss May 2012
Are you a fan of 411mania on Facebook? Keep up-to-date on news and contests!
Are you following 411mania on Twitter?
http://www.twitter.com/411mania
http://www.twitter.com/411wrestling
http://www.twitter.com/411moviestv
http://www.twitter.com/411music
http://www.twitter.com/411games
http://www.twitter.com/411mma
If you have some down time and are looking for a great place for great fun, check out Tiger Flash Games!
As always, "Thank you!" to John Meehan for providing my banner!
That's all the time I have. See you next week!

NULL