The Big Screen Bulletin 12.03.12: The Twilight Saga: Breaking Dawn Part 2 Lands Top Spot!
December 3, 2012 | Posted by

Welcome to the Big Screen Bulletin! My name is Steve Gustafson and this is where we hit the big movie news from the weekend and anything else going on in the world of Hollywood!
Some reading suggestions before we start:
My Hollywood gossip (and anything else!) Hollywood 5 & 1!
Stewart Lange holds down the fort across the pond with his MMA 5 & 1!
Tony Acero puts the Wrestling world in a headlock with his Wrestling 5 & 1!
Follow me on Twitter for random bits, news RT's, and updates! Only at http://www.twitter.com/stevethegoose!
BOX OFFICE BREAKDOWN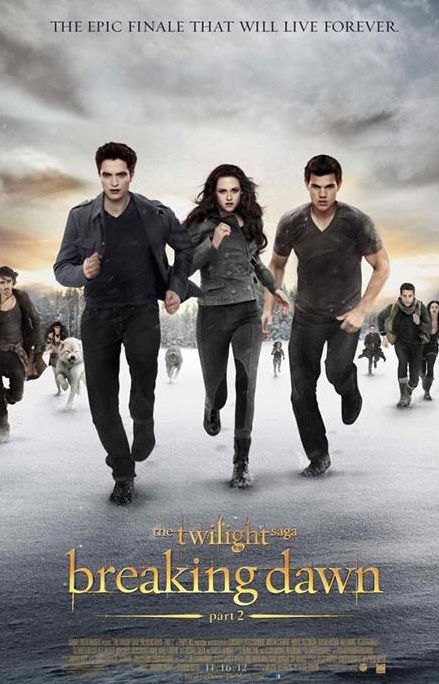 1. The Twilight Saga: Breaking Dawn – Part 2 $17.4 million ($254.6 million total) READ THE REVIEW!
2. Skyfall $17 million ($246 million total) READ THE REVIEW!
3. Lincoln $13.5 million ($83.7 million total) READ THE REVIEW!
4. Rise of the Guardians $13.5 million ($48.9 million total) READ THE REVIEW!
6. Wreck-It Ralph $7.3 million ($158.3 million total) READ THE REVIEW!
7. Red Dawn $6.6 million ($31.3 million total) READ THE REVIEW!
10. The Collection $3.4 million ($3.4 million total)
Box Office Survey!
Instead of me just repeating what you can see, how about we ask some questions about the weekend box office? Answer in the comments!
* Will Twilight be number one for a 4th straight week?
* Why did Brad Pitt's Killing Me Softly bomb?
BULLETIN BOARD
Joseph Gordon-Levitt has been linked to the Batman role in Warner Bros' upcoming Justice League movie, but that particular rumour has been shot down by his representatives.
Following the ending of The Dark Knight Rises, JGL has faced endless questions about continuing the Dark Knight franchise as Batman, although he has never committed to anything.
Hollywood.com chased the rumor and reported that they "checked in with Gordon-Levitt's reps who have refuted the rumor entirely."
As yet, there has been no official casting rumours for Justice League yet. Many directors and actors have been linked to the project, but as it's not expected to land until 2015, it's unlikely we'll get any official news on this until next year at the earliest.
While nothing solid can be reported at this time, it's still not out of the realm of possibility. My question…
Casting of the Week!
What are we going to do when they actually select a director? Star Wars: Episode VII appears to have a director, with Jason Flemyng confirming Matthew Vaughn's involvement on the red carpet for Seven Psychopaths.
He kicked off with a droid impression, before adding: "Me and Matt have done nine films together, so I'm sure I'll get the call for Star Wars."
When a follow-up question asks if Vaughn is interested, Flemyng looks shocked when he realizes the reporter doesn't know about Vaughn's involvement, responding with, "I think that's… Er yeah, he's interested, yeah. Bar the deal… Yeah, I mean I think…", interspersed with some classic foot-in-mouth expressions.
Watch the video and tell me your thoughts:
GottaBeKidding!
In a recent chat with The Film Society of Lincoln Center, Christopher Nolan discussed the Batman films. During the chat, he revealed that he had actually wanted Heath Ledger to play Bruce Wayne in Batman Begins, and that they had preliminary talks. Here is a short recap of that talk…
"Nolan originally sat down with Heath Ledger for a preliminary talk about possibly playing Bruce Wayne; Ledger said at the time that 'he'd never do this kinda film.' But when time came to cast The Joker, Ledger had warmed up to it. 'He had a vision for something,' Nolan said. He added that Ledger 'didn't like to work too much,' so he was 'hungry' for the role when he was approached. Ledger was also cast before the movie was completely written, so he had a long time to prepare for it."
Despite the many times Nolan has spoken about The Dark Knight Rises in terms of concluding a trilogy, there are still fans hoping the director will change his mind and return for a fourth outing.
However, Nolan has been speaking about the future of Batman, and couldn't have made it more clear that he regards his part of the story as complete.
"For me, The Dark Knight Rises is specifically and definitely the end of the Batman story as I wanted to tell it," says Nolan. "The open-ended nature of the film is simply a very important thematic idea that we wanted to get into the movie, which is that Batman is a symbol. He can be anybody, and that was very important to us.
"Not every Batman fan will necessarily agree with that interpretation of the philosophy of the character, but for me it all comes back to the scene between Bruce Wayne and Alfred in the private jet in Batman Begins, where the only way that I could find to make a credible characterization of a guy transforming himself into Batman is if it was as a necessary symbol, and he saw himself as a catalyst for change.
"Therefore it was a temporary process, maybe a five-year plan that would be enforced for symbolically encouraging the good of Gotham to take back their city," he continued to explain. "To me, for that mission to succeed, it has to end, so this is the ending for me, and as I say, the open-ended elements are all to do with the thematic idea that Batman was not important as a man, he's more than that. He's a symbol, and the symbol lives on."
Iron Man!
Marvel has released several new images from their next superhero epic, Iron Man 3. The main new thing here is our first glimpse of Rebecca Hall, who plays scientist Maya Hansen, and looks like she gets involved in more than her fair share of scraps.
We also get a good look at the Iron Patriot armour and a close-up of that worryingly-destroyed Mark VII mask. Set after Avengers, Iron Man 3 is directed by Shane Black and sees Tony Stark (Robert Downey Jr.) going up against his most formidable foe yet: the Mandarin (Ben Kingsley).
What do you think of the images?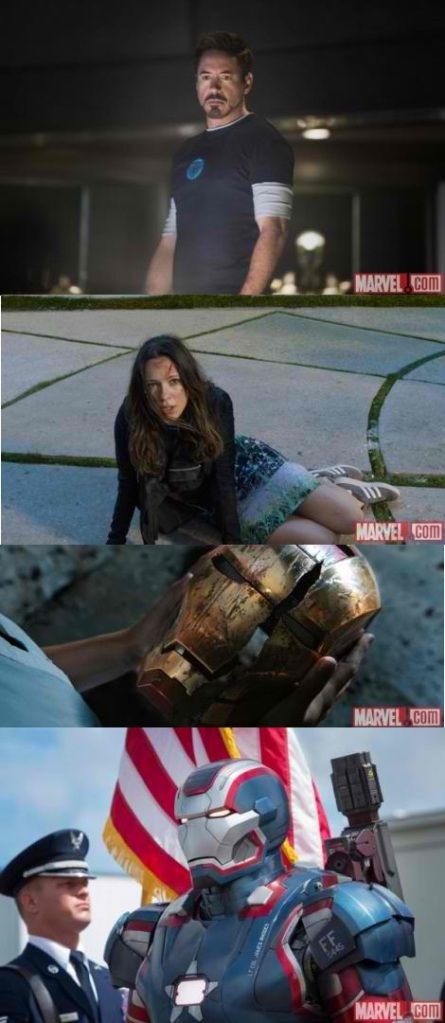 Avatar!
After discussing the future of the Avatar franchise, and indeed his future career as a filmmaker, for month upon month, James Cameron will finally begin filming on Avatar 2 in 2013.
Cameron has revealed that he's currently putting the finishing touches to the scripts for the next two films, and hopes to have both completed by February, with filming pencilled in for the end of 2013.
"I want to get these scripts nailed down," says Cameron. "I don't want to be writing the movie in post production. We kind of did that on the first picture, I ended up cutting out a lot of scenes and I don't want to do that again."
He also mentioned that 48 FPS is a technology he's thinking of employing on the sequels, depending on the reception it gets from audiences exposed to it in The Hobbit.
"If there is acceptance of 48, then that will pave the way for Avatar [sequels] to take advantage of it," he said.
Woverine Returns!
Following the news that Ian McKellen and Patrick Stewart will be appearing in X-Men: Days Of Future Past, another X-Men veteran is now being linked to the project, with THR claiming that Hugh Jackman is in talks to join the fun.
It's not massively surprising news, particularly since Jackman already popped up in First Class, but it's pleasing nonetheless, as director Bryan Singer continues reassembling his original X-team.
Famke Janssen has also been rumoured to be appearing in the film, in which the action is set to be split between two distinct periods of time, one of which is a dystopian future where Mutants have become outlawed and endangered.
The responsibility falls upon the present-day X-Men (i.e. Michael Fassbender, James McAvoy) to alter the course of time and prevent their kind from getting banged up in a series of mass internment camps.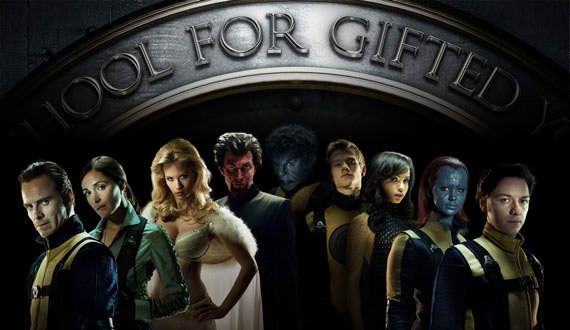 Die Hard!
RAM Trucks has a new video featurette available for A Good Day to Die Hard as part of a promotional partnership with Twentieth Century Fox for the movie. RAM is also holding a contest to win premiere to the tickets at the link above.
The movie opens in theaters on February 14, 2013:
This is 40!
Writer/director/producer Judd Apatow brings audiences THIS IS 40, an original comedy that expands upon the story of Pete (Paul Rudd) and Debbie (Leslie Mann) from the blockbuster hit Knocked Up as we see first-hand how they are dealing with their current state of life.
Trailer Talk
A pair of new TV spots have been released for Django Unchained, boasting a few new snippets of footage for you.
While broadly covering most of the same ground we've already seen in the full-length trailers, there are a few new bits and pieces to savour, including the kidnap of Django's wife and a conversation between Calvin Candie and the two bounty hunters.
In some cases, it's more an issue of context, with Dr. Schultz's "Who knows what's going to happen?" line following on from Candie's query as to why the slaves don't just rise up and fight back.
What do you think?
Before I say GOODBYE!
Playboy has been kind enough to release me on the lovely Playmates. Here's some interviews to keep you entertained!
Miss January 2012
Miss February 2012
Miss May 2012
Are you a fan of 411mania on Facebook? Keep up-to-date on news and contests!
Are you following 411mania on Twitter?
http://www.twitter.com/411mania
http://www.twitter.com/411wrestling
http://www.twitter.com/411moviestv
http://www.twitter.com/411music
http://www.twitter.com/411games
http://www.twitter.com/411mma
I've been selected to be a speaker at CatalystCon East in March. I'll be presenting presenting 'Sex in the Media: From Pitch to Print; What Does Sex Really Sell?'. They gave me this pretty nifty button to share
If you have some down time and are looking for a great place for great fun, check out Tiger Flash Games!
As always, "Thank you!" to John Meehan for providing my banner!
That's all the time I have. See you next week!

NULL