The Big Screen Bulletin 12.24.12: The Hobbit Stays on Top!
December 24, 2012 | Posted by

Welcome to the
Big Screen Bulletin
! My name is
Steve Gustafson
and this is where we hit the big movie news from the weekend and anything else going on in the world of Hollywood!
My friend, Leola Bell is up for Playmate of the Year. Leola is an awesome person and she gets my endorsement. Click on the LINKand vote daily! Thanks!
Some reading suggestions before we start:
My Hollywood gossip (and anything else!) Hollywood 5 & 1!
Stewart Lange holds down the fort across the pond with his MMA 5 & 1!
Tony Acero puts the Wrestling world in a headlock with his Wrestling 5 & 1!
Follow me on Twitter for random bits, news RT's, and updates! Only at http://www.twitter.com/stevethegoose!
BOX OFFICE BREAKDOWN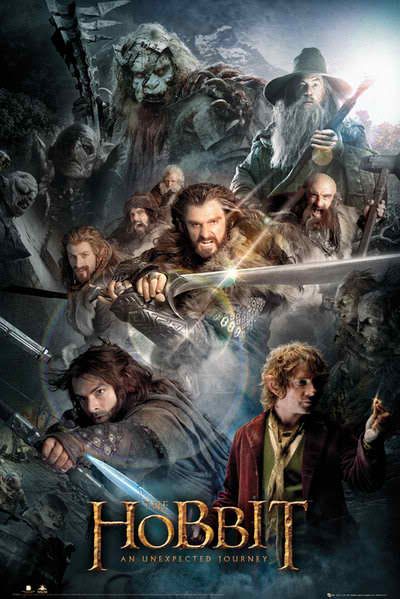 1. The Hobbit: An Unexpected Journey – $36.7 million ($149.9 million total)
READ THE REVIEW!
2. Jack Reacher – $15.6 million ($15.6 million total)
READ THE REVIEW!
3. This Is 40 – $12 million ($12 million total)
READ THE REVIEW!
4. Rise of the Guardians – $5.9 million ($79.7 million total)
READ THE REVIEW!
6. The Guilt Trip – $5.4 million ($7.4 million total)
READ THE REVIEW!
7. Monsters, Inc. – $5 million ($5 million total)
8. Skyfall – $4.7 million ($280 million total)
READ THE REVIEW!
9. Life of Pi – $3.8 million ($76.2 million total)
READ THE REVIEW!
Box Office Survey!
Instead of me just repeating what you can see, how about we ask some questions about the weekend box office? Answer in the comments!
* Were you surprised at the soft openings of so many new movies this week?
* What will be the number one movie Christmas Day?
BULLETIN BOARD
It should come as no surprise that Quentin Tarantino has considered directing comic-book movies in the past, but you might not have guessed which one he nearly opted for.
According to QT, he nearly made Luke Cage: Hero For Hire his second film, moving into advanced talks with a leading man before eventually opting for Pulp Fiction.
"After Reservoir Dogs,, I had considered doing a Luke Cage, Hero For Hire movie," reveals Tarantino. "Ed Pressman owned the rights at that time, and we talked about it. I talked to Laurence Fishburne about being Luke Cage, and he really liked that idea. Then I ended up writing Pulp Fiction."
So can we expect QT to move into the spandex-clad arena anytime in the future? Well, not unless he has a creative brainwave of his own, he won't, "If I wanted to do something like that, I'd want to create the superhero myself," he responded.
For fun…
Casting of the Week!
Jackie Chan
has confirmed that he will appear in
The Expendables 3
. The action star announced his involvement at a press conference for CZ12.
"Sly had invited me to be in Expendables 2 but I was too busy filming CZ12 and couldn't make a commitment to the film. But he did extend his invitation to the third movie, which I agreed on the condition that I will be appearing as more than just a minor role with a few scenes."
He also said that the next film he's working on could possibly become Rush Hour 4. Going by the working title Skip Tracer, the film's said to be another East-meets-West comedy, and Chris Tucker's apparently looking at the script.
"The script is currently viewed by Chris Tucker. Personally, I feel that if he were to pick it up, it would be better if we turned it into Rush Hour 4 but I do think that three movies for the franchise is a perfect ending. It would be better to start a new buddy movie with someone new."
The Expendables 3 doesn't have a release date pencilled in, but with Stallone lining up ageing action stars expect more updates in the near future!
GottaBeKidding!
When pressed for details about
The Wolverine
,
Hugh Jackman
dropped a new tidbit about a character appearance. Jackman was promoting
Les Miserables
with an interview for
Parade
when he was asked for a scoop about the latest mutant-themed film.
Jackman replied, "You want to get me into trouble, don't you? [laughs] Okay, the movie takes place after X-Men: The Last Stand. My character is at his lowest. He is supposed to be able to heal himself, but he may encounter someone who has worked out a way to really hurt him. And there is a cameo from one of the past X-Men in it."
The film will open on July 26th and also stars Will Yun Lee, Svetlana Khodchenkova, Hiroyuki Sanada, Hal Yamanouchi, Tao Okamoto, Rila Fukushima, and Brian Tee.
Any guesses on who it will be?
Avengers!
Joss Whedon
admitted at DGA event that superhero Janet van Dyne (AKA the Wasp) almost appeared in
The Avengers
. A screening of the film at the Director's Guild of America headquarters in Los Angeles was followed by a Q & A with Whedon.
It was during that session that he revealed that the Wasp almost replaced Black Widow in the superhero ensemble. "There was a little bit of time when we thought we might not actually get Scarlett [Johansson]," he said, adding that the solution was to including Wasp instead. "There was a very Wasp-y draft that I wrote – but it was way too Wasp-y. Because I was like, 'She adorable! I'm just going to write her!'"
Whedon also revealed that he wanted another villain to flank Tom Hiddleston's Loki, although that was apparently the only battle he lost with the studio. He declined to out the other villain he had in mind, lest he (or she) appear in another Marvel movie.
Speaking of Hiddleston, having caused plenty of chaos in Thor, Loki was a worthy adversary for the Avengers in their big-screen debut earlier this year. However, despite the character's charisma and evil nature, Hiddleston thinks it unlikely that he'll be returning to the Avengers sequel in 2015.
"I don't know, and that really is the honest answer," said Hiddleston when asked whether he would be returning. "I suspect not, only because I think that probably the audiences are tired of Loki being the bad guy. Maybe the Avengers need somebody else to fight. But I'd love to be part of it again."
Going by the post-credits scene in the first movie, it would appear that Thanos is being lined up as the new big bad, although that may yet depend on what happens in the next set of Phase Two movies.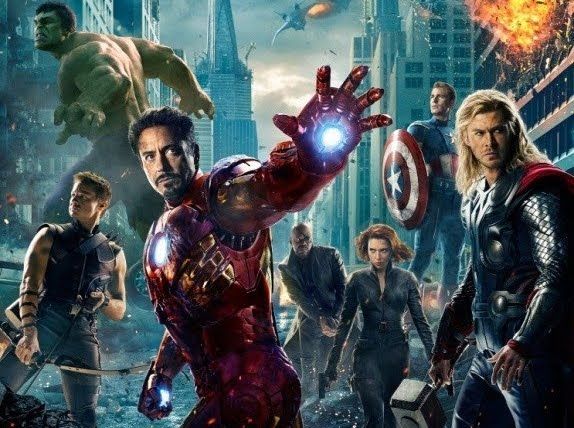 The Force is Strong!
It was reported earlier this week that
Star Wars: Episode VII
would be returning to the ancient Mayan city of Tikal in Guatemala in order to film the exteriors for Yavin 4 that were used in the original film. However, it turns out that said report is wrong.
The original report, as written by Michael McDonald for Reuters, read, "Yavin 4 and the rebel base return to the Star Wars plot in the forthcoming Episode VII, announced in October by the Walt Disney Co, in which Skywalker comes back to the planet to build a Jedi Knight academy. However, fans said that Disney will likely film those scenes in a studio rather than return to Tikal."
McDonald has admitted his error, telling TheForce.net, "This was a mistake. I misunderstood what fan clubs had told me and shown me in book plots and that storyline has not been announced by Disney. Perhaps I should have written something along the lines of 'Yavin 4 appears in several Star Wars book plots and while Guatemala fans said they hope film crews return to Tikal, the company has not announced plans for the new episode.'"
I think the only factual information we have is that Michael Arndt is writing the script and a release date of Summer 2015 is planned.
Star Trek!
Following the reveal earlier this month that Benedict Cumberbatch's Star Trek Into Darkness villain goes by the mysterious name of "John Harrison," GyaO! caught up with director J.J. Abrams and Cumberbatch himself.
John Harrison. Doesn't exactly strike terror, does it?
"When J.J. described the role to me, he described someone who was, in movie terms, a mixture of Hannibal Lecter, Jack in The Shining, and the Joker in Batman,'" Cumberbatch said. "…He's someone who has enormous physical strength. He's someone who is incredibly dangerous, both as a physical entity and through the use of various technologies and weapons and who performs acts of what I would describe as terrorism. He's also a psychological master. He manipulates the minds of those around him to do his bidding in a very, very subtle way."
"His name is John Harrison and he is sort of an… average guy who works in an organization called Starfleet," Abrams added, "and he turns against the group because he has got this backstory and this kind of amazing secret agenda. After two very violent attacks, one in London and one in the US, our characters have to go after this guy and apprehend him. And it is a far more complicated and difficult thing then they ever anticipated. Into Darkness is very much about how intense it gets and really what they are up against."
So much for exploring new worlds and all that.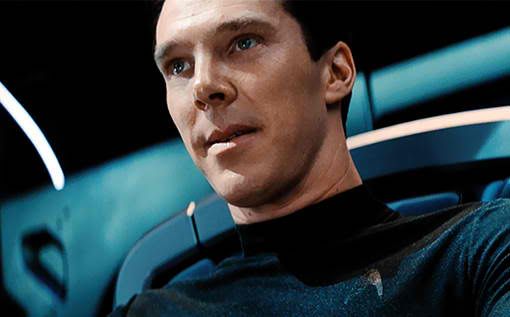 Vin!
There's some exciting news for
Vin Diesel
fans as the star has just announced, via his Facebook page, that his long-awaited
Hannibal the Conqueror
is close to moving forward at a mystery studio.
"When a dream is born in your childhood," Diesel writes, "When you spend a decade daring to pursue it… The day, a head of a studio says… 'I want to make all three films of your Hannibal trilogy!' Haha… It takes a minute to sink in… Shhhhh… it's still sinking in."
Diesel has, for years, wanted to make his big screen directorial debut with the project in which he'll also play the leading role of Carthaginian military commander Hannibal Barca. Of course, details are very few at this stage and much could still change, but the tale has long been a passion project for Diesel and fans should be pleased to hear that it sounds like it will be hitting the big screen sooner rather than later.
Things are gearing up as Diesel can be seen on the big screen next year, reprising two major franchise roles. He'll be back as Dom Toretto in Fast & Furious 6 and as the title character in David Twohy's Riddick.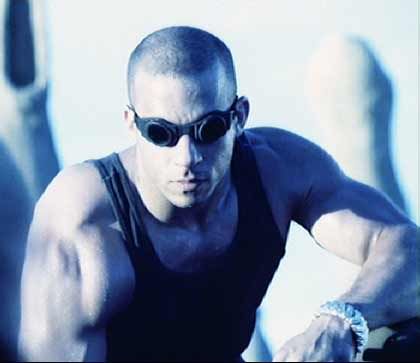 Friday!
This past March,
Ice Cube
revealed that a fourth sequel in his
Friday
film series is in the works. Now, in a recent interview with 2DopeBoyz and The Well Versed, the rap legend gives an update on the film project.
Although Cube said that the film, dubbed Last Friday, is definitely still in the works, fans can expect to hear his new album Everythang's Corrupt before the film goes into production.
The big question: Will Chris Tucker be back?
Trailer Talk
The first trailer has arrived for
The Incredible Burt Wonderstone
, the comedy in which
Steve Carell
and
Steve Buscemi
play a pair of fading Vegas magicians.
Carell and Buscemi's characters have been on the slide for a while, much to the chagrin of James Gandolfini's casino boss, but the arrival on the scene of Jim Carrey's flashy street magician appears to be the final nail in their coffin.
However, nobody buries Burt Wonderstone without a fight, and it isn't long before he's enlisting the help of ageing illusionist Alan Arkin to try and recapture the old magic.
What do you think?
Before I say GOODBYE!
Playboy
has been kind enough to release me on the lovely Playmates. Here's some interviews to keep you entertained!
Miss January 2012
Miss February 2012
Miss May 2012
Are you a fan of 411mania on Facebook? Keep up-to-date on news and contests!
Are you following 411mania on Twitter?
http://www.twitter.com/411mania
http://www.twitter.com/411wrestling
http://www.twitter.com/411moviestv
http://www.twitter.com/411music
http://www.twitter.com/411games
http://www.twitter.com/411mma
I've been selected to be a speaker at CatalystCon East in March. I'll be presenting presenting 'Sex in the Media: From Pitch to Print; What Does Sex Really Sell?'. They gave me this pretty nifty button to share
If you have some down time and are looking for a great place for great fun, check out
Tiger Flash Games!
As always, "Thank you!" to John Meehan for providing my banner!
That's all the time I have. See you next week!
NULL