The Hollywood 5 & 1: 02.02.13: Mya Jane VS Holly Peers VS Penelope Cruz Edition!
February 2, 2013 | Posted by
A WORD FROM STEVE…
Welcome back! How was your week? Have you taken a second to vote for
Leola Bell
? As you may or may not have heard, voting for Playmate of the Year has started. Leola has been a friend of mine and a friend to 411wrestling.com and she gets endorsement. Click on the
LINK
and vote daily! Thanks!
I took a few minutes to interview The Canyons' James Deen! We talked about the Lindsay Lohan situation, Cowboys & Engines, and Betty White! I also participate in the Fact & Fiction for Movies/TV this we! Right here!
Who's greeting us this week? It's none other than…Natalie Lawrence! Don't write her off as just another pretty face…I know I should have something else to say but I forgot. Let's just get started

No real shocker last week.
Scarlett Johansson, Keeley Hazell,
and
Susan Coffey
duked it out for the top spot and this was the result:
Scarlett Johansson 44.44%
Keeley Hazell 37.36%
Susan Coffey 18.19%
It seems like Scarlett has new life in these pages. In the previous years she was always solid but in recently, she's more popular than ever. Wonder why?
This week might be my favorite! How could it NOT be with Mya Jane, Holly Peers, and Penelope Cruz going at it? Do not let me personal feelings about Mya influence the voting!
Mya Jane VS Holly Peers VS Penelope Cruz
VOTE!
PIC OF THE WEEK!
Isn't it great when you can catch someone in a natural state? No posing? Yeah, it's pretty cool. Even when she's relaxing at her home, Courtney Stodden looks like she's posing. She couldn't possibly know someone was taking a picture, right?
The…how should we classify her? The "infamous teen bride", who shot to fame in 2011 when she married actor Doug Hutchison at the age of 16, got snapped by a photog when she stepped outside for a relaxing couple of hours in the sun at her home in Los Angeles. Stodden, 18, donned a gigundo black bikini for the occasion, and flipped through the pages of a book of pin-ups as she protected herself from the sun under a giant tan sunhat.
Celebrity life. Just like us!
WHAT THE HELL?
Ron Jeremy is in critical condition at an L.A. hospital, being treated for an aneurysm that was located near his heart. Ron's manager, Mike Esterman, told TMZ that Ron came out of his 2nd surgery and he was informed that everything went "smoothly." He went on to say that, "Ron is now resting with complete privacy and no visitors."
Esterman himself to Cedars-Sinai hospital Tuesday afternoon after experiencing severe chest pain. Docs examined the legendary porn star and discovered the aneurysm. According to Esterman, Ron's condition worsened and he was transferred to the ICU.
Ron, and his famous 9-inch member, have appeared in more than 2,000 X-rated movies together including, Super Hornio Brothers, High Heels, Low Standards, and A Christmas Orgy.
He also spoofed Harvey Levin in the XXX spoof, TMSleaze.
TWITTER-A-GO-GO!
Make sure you're following all the comings and goings around 411mania on Twitter! Follow me for some witty tweets from time-to-time as well. Dana White, Jesse Jane, and Larry Csonka follow me. What are you waiting for?
http://www.twitter.com/stevethegoose
http://www.twitter.com/411mania
http://www.twitter.com/411wrestling
http://www.twitter.com/411moviestv
http://www.twitter.com/411music
http://www.twitter.com/411games
http://www.twitter.com/411mma

Obi Abrams!
Let's get caught up!
J.J. Abrams'
unveiling as the new
Star Wars
director was such a surprise because he made a number of denials that any such deal could come about, but
Kathleen Kennedy
has spilled the beans on just how she managed to persuade him to take the gig.
Abrams had publicly stated that he would rather remain a fan of the Star Wars series, but when Kennedy made her approach, Abrams was apparently swayed by the fact that screenwriter Michael Arndt and producer Lawrence Kasdan were already involved.
"J.J. was flipping out when he found out that Michael and Larry were on the movie already," says Kennedy of the three-hour meeting that took place in secret back in December. "J.J. was just on the ceiling when I walked out the door."
However, there were still fears concerning his other commitments to allay, and so Kennedy turned to her ace-card: the ability to play on a fanboy's love for the series.
"We spent a lot of time talking about how meaningful Star Wars is and the depth of the mythology that George has created and how we carry that into the next chapter," says Kennedy. However, the proposed 2015 release date is thought to have been a sticking point with Abrams, and it sounds as though the director may have got his own way on that score. "Our goal is to move as quickly as we can, and we'll see what happens," says Kennedy. "The timetable we care about is getting the story."
Seems like Robert Rodriguez wants to get his name in the rumors with his admission that he'd be up for directing a Han Solo spin-off. In a chat with MTV, the filmmaker said, "I don't mind them doing more Star Wars. I also like the whole idea of them doing off-shoot films, like you just have a Boba Fett movie over here…There's so much you can do. George has built such an enormous world… Who's going to live up that? It's almost like they should just branch it out, and let people play with those characters. There's such rich stuff."
Rodriguez admits that, if pressed, he wouldn't be able to resist doing a Han Solo movie. "If there was something that somebody said, 'Here, Han Solo, his own adventures.' I'd go do that."
Good luck finding someone who could fill Harrison Ford'sshoes!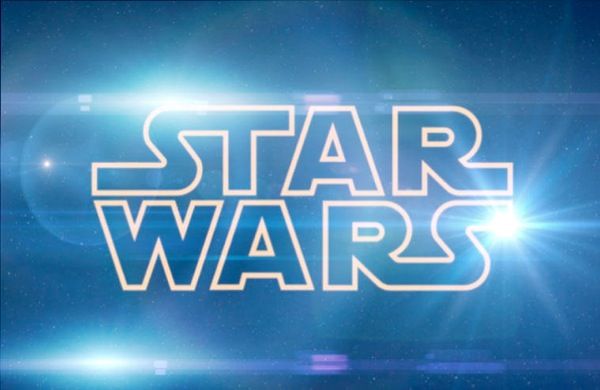 Closer by the day.
X-Men!
Mark Millar is the creative consultant for Fox's Marvel properties and previously has with SFX.co.uk about the highly-anticipated X-Men: Days of Future Past and he has high praise for the film's script.
"(Bryan) Singer is excellent at working with ensemble casts. So with this one I feel it is all fine. I have read the screenplay and it doesn't feel rushed and it doesn't feel like it is too many characters." Ever since the film has been announced, former cast members have been confirmed to appear weekly and Millar says that everyone will get their fair share.
"I think the best comparison I can give is to Star Trek – that is an ensemble but it never feels as if there is not enough time with any one character. Or maybe Lost – that is an ensemble but every character gets their own moment to shine. So as long as everyone is there for a reason there doesn't need to be a problem with so many characters. This is a beautifully structured film, and it is a time travel story so the structure has to be especially strong."
Fans will be glad to hear that we'll finally get to see the Sentinels in all their glory in the film. "I don't really want to give too much away but the Sentinels are a big feature of this story. They will be cool and this will deliver on all of the teasers. We've all been waiting for this ever since X-Men: The Last Stand showed us one of their heads. Now it is finally coming, and we only have to pay ten quid to see it in the cinema."
If you're read the source material for the film, you'll know that Kitty Pryde plays a big role in the story. Director Bryan Singer confirmed Ellen Page will be returning in the role for the film, and while Millar won't say specifics, he did say "Kitty Pride fans will not be disappointed."
On another note, Millar also confirmed that a third Kick-Ass film is being planned. "Kick-Ass 3 is going to be the last one though. I told Universal this and they asked me, 'What does that mean?' I said, 'It means that this is where it all ends.' They said, 'Do they all die at the end?' I said, 'Maybe' – because this is a realistic superhero story. And if someone doesn't have a bullet proof vest like Superman and doesn't have Batman's millions then eventually he is going turn around the wrong corner and get his head kicked in or get shot in the face [laughs]. So Kick-Ass needs to reflect that. There has to be something dramatic at the end, he cannot do this for the rest of his life."
Kick-Ass 2 opens on June 28 and X-Men: Days of Future Past is set to open July 18, 2014.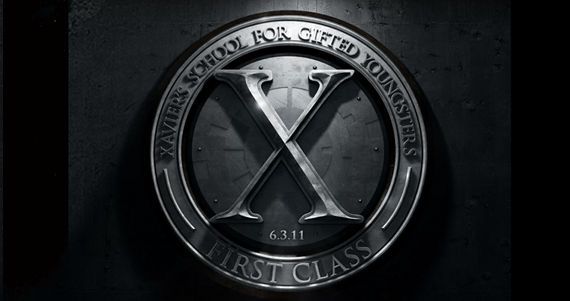 Wonder when we'll get an XXX parody?
Entourage!
The boys are back in town! Mark Wahlberg spoke to MTV News about the recently announced Entourage movie, which is based on the HBO show that ran for eight seasons.
On how hard it was to get a green light: "[Series creator] Doug [Ellin] wanted to go off to do another show, and HBO liked the idea of doing it, but to have Doug actually have time to sit down and write the script … I always knew the fans wanted a movie. Everywhere I'd go, people are always asking me, "What about Entourage? What about Entourage? When's the movie coming?" So it just took a long time. It took a long time to get it written, get it right, and we got a fantastic script. Warner Bros. is very excited about it. All the guys are excited. Getting everybody in the same place at the same time has been tough as well."
On what kind of release date they're looking at: "Well, hopefully [we'll shoot in] spring. Spring or summer. May, June, depending on scheduling. But hopefully as soon as possible. And then release, I mean, either a summer movie or a fall movie, depending. But I like the summer. I like April, May [next year]."
On if the script warrants a film: "Absolutely. I mean, we always felt like it was a movie, but we had to just make these 30-minute episodes. That was one of the one of the frustrating things. It always felt like we left the audience wanting more, which is a good thing in doing television. I think its story and its characters were a world people really missed and really enjoyed."
Are you excited about the movie? Think they should leave it alone?
Who wants a Turtle and Drama spin-off?
Oh, Amanda!
Always on the radar. Not in a good way. Amanda Bynes is packed up her NYC apartment and is on the move…somewhere. Her landlord threatened to evict the actress claiming she's a disrespectful rule-breaker, among other things.
Sources at the apartment told TMZ that Bynes got a letter from building management earlier this month explaining that her lease would be terminated because she's a building nuisance. Management made the decision after getting several complaints of marijuana smoke coming from her apartment — "morning, noon and night." Sources say she was also seen smoking weed in the hallways. Even worse, it's a non-smoking building.
Sources say Amanda wasn't going to wait around and challenge management's decision. She's taking matters into her own hands and decided to simply find somewhere else to live.
Anyone looking for a roomy?
At least she still has her looks.
What's the VIDEO BUZZ?
So the Super Bowl is Sunday. That means over-hyped football and commercials. It looks like the new the thing is to release your ad early on YouTube or something. Hence, we get a look at the World War Z trailer…coming soon to your television screen!
What do you think?

Welcome back to the
& 1 Model of the Week
! I'm going to use this area to introduce a lovely young lady that you might not be familiar with. Sometimes I'll ask them some questions, so we can get to know them a little better.
This week our & 1 Model is …Jodie Marsh! Jodie has quite the resume. She's an English media personality, bodybuilder, and occasional glamour model. Oh and she has her own reality show, Totally Jodie Marsh.
Ladies and Gentlemen, I present… Jodie Marsh!
For more go to Twitter @JodieMarsh!
Before I say GOODBYE!
Playboy has been kind enough to release me on the lovely Playmates. Here's some interviews to keep you entertained!
Miss January 2012
Miss February 2012
Miss May 2012
Do you enjoy the 5 & 1 format? Then check out the other fine 5 & 1 features on the site:
* Stewart Lange holds down the fort across the pond with his MMA 5 & 1!
* Tony Acero puts the Wrestling world in a headlock with his Wrestling 5 & 1!
Give my blog a glance HERE! And tell a friend!
Make sure you check out my Big Screen Bulletin every single Monday! All the movie news and rumors that you missed over the weekend!
I started a suicide prevention resource site. Give it a look and share! www.youcanendure.com . If you or someone you know is feeling isolated, don't hesitate to call the National Suicide Prevention Hotline 1-800-273-8255.
Finally, if you have some down time and are looking for a great place for great fun, check out
Tiger Flash Games!
All pictures courtesy of Maxim Magazine, Complex, Huffington Post, V Magazine, People, FHM, Details magazine, www.cnn.com, and www.imdb.com.
NULL