The Hollywood 5 & 1: 02.23.13: Jennifer Lawrence VS Naomi Watts Edition!
February 23, 2013 | Posted by
A WORD FROM STEVE…
Welcome back! How was your week? Have you taken a second to vote for Leola Bell? As you may or may not have heard, voting for Playmate of the Year has started. Leola has been a friend of mine and a friend to 411wrestling.com and she gets endorsement. Click on the LINK and vote daily! Thanks!
Didn't have room for this but wanted to throw it in here. While we haven't heard much official news as of yet about 20th Century Fox's Fantastic Four reboot, here's an interesting piece of news. 20th Century Fox creative consultant Mark Millar tweeted, "Just off the phone with Fox and some excellent news – Matthew Vaughn is producing Josh Trank's Fantastic Four reboot!" Pretty cool.
I took a few minutes to interview The Canyons' James Deen! We talked about the Lindsay Lohan situation, Cowboys & Engines, and Betty White!
My friend Keltic came out with a lil video calling out…well, I won't give them space here. Watch the video and find out who he has a problem with.
Who's greeting us this week? It's none other than…Kristen Stewart ! Stewart was recently voted the "least sexy" actress in Hollywood in a pre-Oscars poll conducted by U.K. gadget website, MenKind.co.uk, according to the Press Association. Stewart was ranked less attractive than Sarah Jessica Parker, Lindsay Lohan, Mischa Barton, and Tilda Swinton, among others.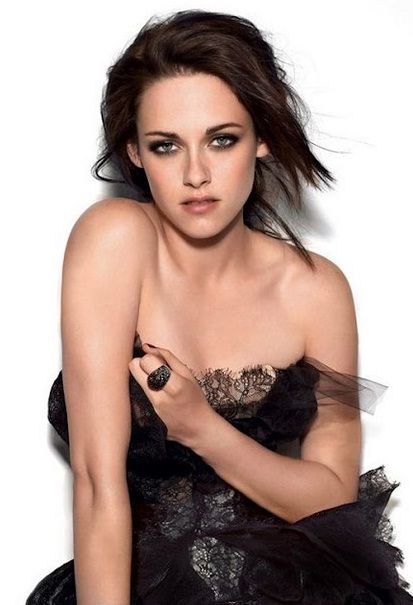 Another slow week in voting and a little surprised with the results. Eva Mendes beat out Dollicia Bryan by a pretty solid margin:
Eva Mendes 58.56%
Dollicia Bryan 41.44%
No one can deny Eva's beauty but I thought Dollicia would have sneaked out a victory. Bryan just had a better…full package in my estimate but that's just me. I can never predict which way you'll vote.
This week brings us Oscar nominated Jennifer Lawrence. While talking to Heat World at the BAFTAs, Jennifer talked about the fact that her boobs are real. She said: "I think people are fascinated with breasts that bounce. They are so used to seeing [fake ones]. People are confused [that mine bounce]! My breasts have a life of their own."! I can work with that. She'll be taking on another Oscar hopeful, Naomi Watts! Who wins out in VS?
Jennifer Lawrence VS Naomi Watts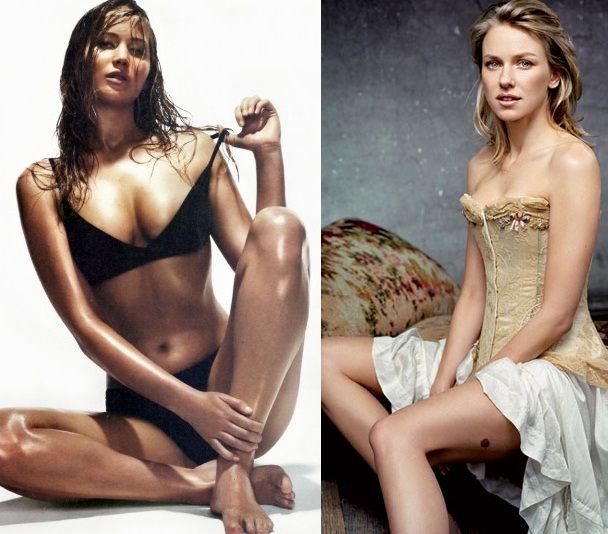 VOTE!
PIC OF THE WEEK!
Mr. Marc Webb has been teasing potential plot points in The Amazing Spider-Man 2 by tweeting a series of obscure images, the latest of which is probably the most cryptic to date. The new image forms a collage of 32nd President of the United States Franklin D. Roosevelt, accompanied only by a hashtag reading "#thepassage".
The interweb is abuzz about its meaning. Not much can be drawn from it except that Spidey shared an infamous face-off with the Green Goblin on Roosevelt Island, as was featured in Sam Raimi's first Spider-Man outing. As far as the hastag, no solid theories yet.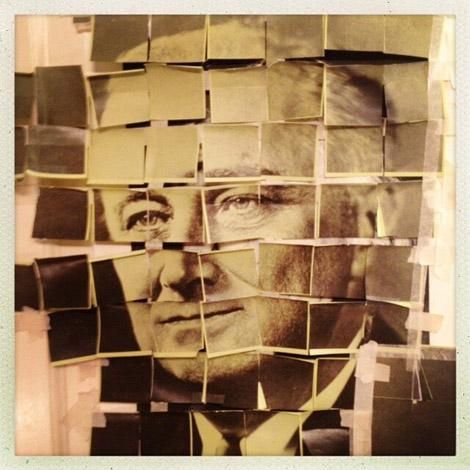 WHAT THE HELL?
Well, well, well. What an interesting turn of events. Megan Fox might be our April O'Neil. Michael Bay has announced that Fox has joined the cast of Ninja Turtles, posting on his official site:
TMNT: we are bringing Megan Fox back into the family!
You know Bay loves messing with fans. He doesn't care. You remember that and and Fox has words and she left/not invited back the Transformers franchise following the second film; she was reportedly fired due to comments in an interview comparing Bay to Hitler in terms of his on-set attitude. Fox's specific role is not named although April, the reporter is the strongest guess.
The film is set to be directed by Jonathan Liebesman with Bey's Platinum Dunes producing. The script was written by Josh Appelbaum, Andrew Nemec, Art Marcum, Matt Holloway, and John Fusco.
TWITTER-A-GO-GO!
Make sure you're following all the comings and goings around 411mania on Twitter! Follow me for some witty tweets from time-to-time as well. Dana White, Jesse Jane, and Larry Csonka follow me. What are you waiting for?
http://www.twitter.com/stevethegoose
http://www.twitter.com/411mania
http://www.twitter.com/411wrestling
http://www.twitter.com/411moviestv
http://www.twitter.com/411music
http://www.twitter.com/411games
http://www.twitter.com/411mma

Star Wars Update!
Another week, another crumb. Mark Hamill revealed to Entertainment Tonight that he is talking to Lucasfilm about Star Wars: Episode VII:
"They're talking to us," he reveals. "George [Lucas] wanted to know whether we'd be interested. He did say that if we didn't want to do it, they wouldn't cast another actor in our parts…they would write us out. I can tell you right away that we haven't signed any contracts. We're in the stage where they want us to go in and meet with Michael Arndt, who is the writer, and Kathleen Kennedy, who is going to run Lucasfilm. Both have had meetings set that were postponed — on their end, not mine. They're more busy than I am."
Hamill also explained what he was expecting from the new film:
"I said to George that I wanted to go back to the way it was, in the sense that ours was much more carefree and lighthearted and humorous…in my opinion, anyway. And another thing I'd want to make sure of is are we going to have the whole gang back? Is Carrie and Harrison and Billy Dee and Tony Daniels, everybody that's around from the original [returning]? I want to make sure that everybody's on board here, rather than just one. I guess I'll have to tune into your show to figure out who's on board."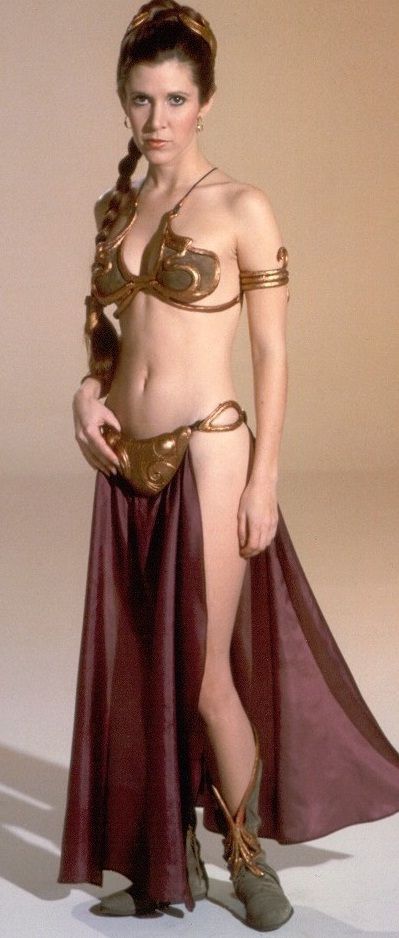 Will we see Leia back in the outfit?
X-Men!
How will director Bryan Singer be using Peter Dinklage? That's the question making the rounds this past week.
It was announced last week that he would be joining the cast and the speculation continues to change. Originally many thought Dinklage would play the dwarf member of Alpha Flight, Puck, but Singer has shot that down in an interview with IGN.
Then the internet hive mind thought that Dinklage was playing this "All CG" character that Singer has also been teasing throughout the film's pre-production. Some theorized he would play M.O.D.O.K. (Primarily a Captain America villain) or The Watcher (usually a Fantastic Four villain) when it was revealed that he would be playing the film's antagonist, but Singer has now put that to rest as well in the same interview.
"He's not going to be a CGI character, he'll be himself. Not that he'll be playing Peter Dinklage, he'll be playing this character. It's not a shy character. He's just such a phenomenal actor; I'm a huge fan of Peter's and Game of Thrones. He was my first choice and I was really happy [about the casting]. It's so funny to talk to him because he does that impeccable accent [on Game of Thrones] and then you talk to him and he's this guy from New Jersey."
This statement lends credence to the latest rumor that Dinklage will be playing the creator of the mutant hunting Sentinels, Boliver Trask.
Singer has also released another on-set image from X-Men: Days Of Future Past which should get fans of the original trilogy feeling all nostalgic. Just days after tweeting images of the various wheelchairs of Professor Xavier, Singer has now released an image of the subterranean corridor within the Prof's mansion.
Meanwhile, Singer has also been teasing fanboys with a potential appearance at Comic-Con, asking "how many days?" until the festival on Twitter. That would suggest to us that the X-Men are dead certain to have their own panel.
X-Men: Days of Future Past is set for release on July 18, 2014.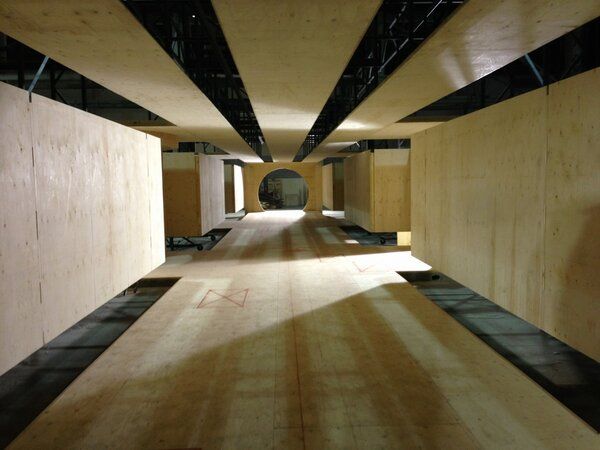 Closer and closer…
Anti-Oscar!
Beware the wraith of Oscar! Ethan Hawke has joined the likes of Joaquin Phoenix and Anthony Hopkins in blasting the Oscars.
Hawke, who was nominated for Best Supporting Actor at the 2002 ceremony for Training Day and also received an Adapted Screenplay nomination at the 2005 ceremony for Before Sunset, took issue with the Academy Awards in a new interview with Gotham Magazine.
"People want to turn everything in this country into a competition," Hawke said. "It's so asinine…if you look at how many forgettable, stupid movies have won Oscars and how many mediocre performers have Oscars above their fireplace. Making a priority of chasing these fake carrots and money and dubious accolades, I think it's really destructive."
Hawke's comments, including the remark about "fake carrots," are very similar to those made by Phoenix last year.
"I think it's bulls–t," Phoenix said about the Oscars during an interview with Elvis Mitchell for Interview magazine. "I think it's total, utter bulls–t, and I don't want to be a part of it. I don't believe in it. It's a carrot, but it's the worst-tasting carrot I've ever tasted in my whole life. I don't want this carrot. It's totally subjective. Pitting people against each other…It's the stupidest thing in the whole world." Phoenix is nominated at the Oscars 2013 ceremony for his role in The Master.
Hopkins, meanwhile, found the concept of trying to win Academy Awards fairly abhorrent. "People go out of their way to flatter the nominating body and I think it's kind of disgusting," Hopkins told HuffPost Entertainment. "That's always been against my nature."
Your thoughts on Awards?
This SUNDAY!
Don't Mess With Clint!
TMZ reported that Clint Eastwood was the latest celebrity targeted by a swatting prank. Police rushed to the Eastwood's Los Angeles home this past week after a relay service called 911 and reported several males with assault weapons outside of his home. It was also reported that people had been shot. When police arrived, they found nothing wrong, which is usually what happens after a successful "Swatting" prank. They were unable to find if someone was home at the time of the prank.
Other victims of the pranks include Ashton Kutcher, Justin Bieber, Miley Cyrus, Simon Cowell, Tom Cruise, the Kardashians, and Chris Brown.
The LAPD are starting to get upset because the pranks are a waste of resource and could put innocent lives in danger. A source said: "The suspects WILL be caught and prosecuted to the fullest extent of the law." A 12-year-old has already been charged in connection with the calls.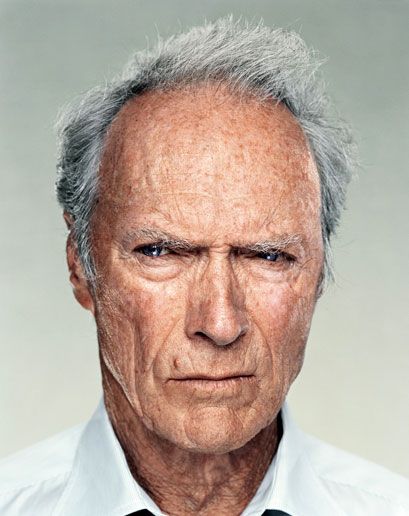 Is Clint really someone you want on your bad side?
What's the VIDEO BUZZ?
A new Red Band trailer is now online for Harmony Korine's upcoming Spring Breakers, starring James Franco, Selena Gomez, Vanessa Hudgens, Ashley Benson, and Rachel Korine.
Opening in New York and Los Angeles on March 15 before expanding wider on March 22, Spring Breakers tells the story of four sexy college girls as they plan to fund their spring break getaway by burglarizing a fast food shack. But that's only the beginning… At a motel room rager, fun reaches its legal limit and the girls are arrested and taken to jail. Hungover and clad only in bikinis, the girls appear before a judge but are bailed out unexpectedly by Alien (Franco), an infamous local thug who takes them under his wing and leads them on the wildest Spring Break trip in history. Rough on the outside but with a soft spot inside, Alien wins over the hearts of the young Spring Breakers, and leads them on a Spring Break they never could have imagined.
What do you think?

Welcome back to the & 1 Model of the Week! I'm going to use this area to introduce a lovely young lady that you might not be familiar with. Sometimes I'll ask them some questions, so we can get to know them a little better.
This week our & 1 Model is … Katie Cassidy! Ever since the Fifty Shades Of Grey phenomenon began to sweep the globe, a movie adaptation has seemed inevitable, and the latest word from Universal is that a film could arrive in cinemas as early as summer 2014. As for potential directors and cast, nothing has got beyond the rumour stage at this point. But if Universal have their eye on a summer 2014 date, expect that to change very quickly in the coming months. Katie Cassidy has been named as one of the most popular contenders for the lead. What do you think?
Ladies and Gentlemen, I present… Katie Cassidy!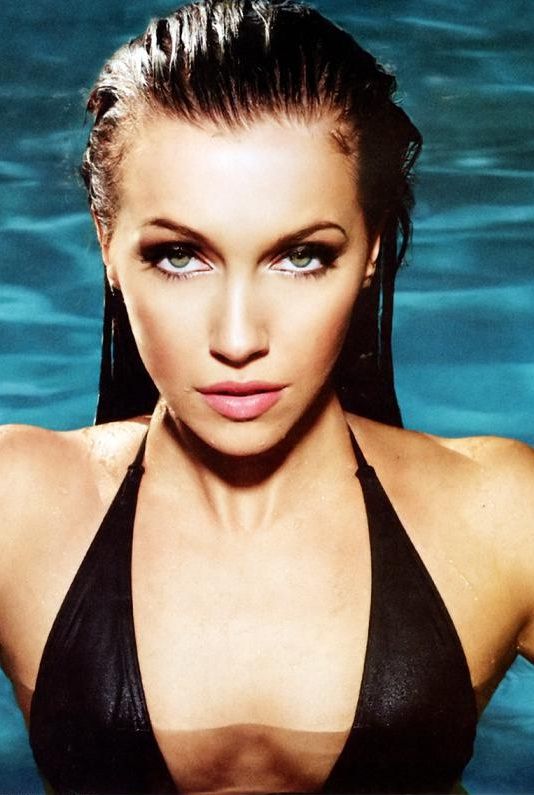 For more go to Twitter @MzKatieCassidy!
Before I say GOODBYE!
Playboy has been kind enough to release me on the lovely Playmates. Here's some interviews to keep you entertained!
Miss January 2012
Miss February 2012
Miss May 2012
Do you enjoy the 5 & 1 format? Then check out the other fine 5 & 1 features on the site:
* Jack McGee holds down the fort across the pond with his MMA 5 & 1!
* Tony Acero puts the Wrestling world in a headlock with his Wrestling 5 & 1!
Give my blog a glance HERE! And tell a friend!
Make sure you check out my Big Screen Bulletin every single Monday! All the movie news and rumors that you missed over the weekend!
I started a suicide prevention resource site. Give it a look and share!
Finally, if you have some down time and are looking for a great place for great fun, check out Tiger Flash Games!
All pictures courtesy of Maxim Magazine, Complex, Huffington Post, V Magazine, People, FHM, Details magazine, www.cnn.com, and www.imdb.com.

NULL