The Hush-Hush News Report: 01.30.13: A Dame To Kill For
January 30, 2013 | Posted by
Hello there 411mania readers. I'm
Jeremy Wilson
and this is the Hush-Hush News Report. I know what I'll be doing this Sunday…yelling at my TV set. The Ravens are in the Super Bowl and unlike most Super Bowl Sundays, I'll probably be too nervous and/or stressed to eat like I normally do.
Ravens 23
49ers 20
I think it'll play out similarly to what happened in the AFC Championship Game. I say the 49ers strike first. The Ravens hold on and trail slightly going into Beyonce-time half-time. Then the Ravens come out with big time adjustments and take the lead with a couple big plays and one or two Justin Tucker field goals. In the game's home stretch, Justin Tucker hits a big field goal to give the Ravens the lead. And then Colin Kaepernick leads the 49ers down the field at the end of the game, giving David Akers a chance to tie the game and send it into overtime…which he'll miss. The 49ers season ends on their biggest weakness of this season and Baltimore brings home Lombardi Trophy #3. So I sayeth, so it shall be.
Now, let's do this thing.
PROMO TIME!
Before you start reading, have you bookmarked 411Mania.com yet? It's the easiest thing in the world to do, and it'll get you your daily dose of entertainment news that much quicker! Typing the URL out in the address bar is such a pain, don'tcha think? Hell, make it your home page and it'll be that much easier for you!
Also, do you Twitter? If not, you should! And while you're at it, add these to your list of people that you follow so that you can get the latest updates! Come on Peeps, I and 411 need Twitter followers to validate our existence. Or something like that.
Follow Jeremy Wilson
Follow @411mania
Follow @411wrestling
Follow @411moviestv
Follow @411moviestv
Follow @411games
Follow @411mma
And if you don't do the whole Twitter thing, or want something a little more tailored for movie lovers, check me out on
Letterboxd,
a very slick, very cool site for movie fans. I've been using it for over a year now and a number of other 411 Movies Zone writers are on there as well, so check it out. And no, I don't get money for saying that…I genuinely like it.
Now allow me to plug some of our 411 film reviews here including reviews of:
Movie 43
Parker
John Dies at the End
The Last Stand
Mama
Gangster Squad
Texas Chainsaw 3D
Storage 24
Zero Dark Thirty [2]
Zero Dark Thirty
Django Unchained
Jack Reacher [2]
Jack Reacher
This is 40
The Guilt Trup
The Hobbit: An Unexpected Journey
Silver Linings Playbook
We'd still write them if no one was reading, but to be honest it's better and more worthwhile when people do. Something about a tree falling in a forest. Anyway, on with the news….
Would You Kill For Eva Green?
Would you kill for Eva Green?
Yeah, me too. Official confirmation has finally come – a full three months since the cameras started rolling on Sin City 2: A Dame to Kill For – that Eva Green has been cast as the titular "Dame" Eva Lord in Robert Rodriguez and Frank Miller's highly anticipated sequel. Green (The Dreamers, Casino Royale, Dark Shadows) joins original cast members Mickey Rourke as "Marv," Jessica Alba as "Nancy," Bruce Willis as Hartigan, Rosario Dawson as "Gail" and Jaime King as "Goldie/Wendy" with new cast members Josh Brolin as "Dwight," Joseph Gordon-Levitt as "Johnny," Dennis Haysbert as "Manute," Christopher Meloni as "Mort," Jeremy Piven as "Bob," Jamie Chung as "Miho," Ray Liotta as "Joey," Juno Temple as "Sally," and Julia Garner as "Marcy."
On Green joining the production, Rodriguez and Miller released a joint statement:
"We've been wanting to tell this story for a very long time. Ava Lord is one of the most deadly and fascinating residents of Sin City. From the start, we knew that the actor would need to be able to embody the multifaceted characteristics of this femme fatale and we found that in Eva Green. We are ecstatic that Eva is joining us."
Miller went on to describe Ava Lord as "every man's most glorious dreams come true, she's also every man's darkest nightmares." Well Eva Green certainly covers the first half of that description and she's always had a enigmatic, exotic quality that seems to fit perfectly with what will be required of her in Sin City 2.
In addition to Green's casting, Julia Garner has been castas a stripper opposite Joseph Gordon-Levitt's character known as Johnny. Garner is an up-and-coming young actress who has had supporting parts in well-received films such as Martha Marcy May Marlene and The Perks of Being a Wallflower, and can be seen in the upcoming The Last Exorcism Part II.
The titular story sees Dwight (Josh Brolin) reunited/hunted down by the only woman he ever loved, Ava Lord, with his life thrown into violent turmoil as things begin to unravel. Chronologically, the story takes place prior to "The Big Fat Kill" (featured in first film) and explains why Dwight has a different face.
Sin City: A Dame to Kill For hits theaters in 3D on October 4th, 2013.
WB Still Doesn't Know What It's Doing With Justice League
Warner Bros. and its corporate owner Time Warner has owned DC Comics for over four decades. Disney has owned Marvel for four years. That would have seemed to give WB a sizable head start over rivals in adapting DC Comics' extensive library for the big screen. However, other than the first two Christopher Reeve
Superman
films (1978/80), the two Tim Burton
Batman
movies (1989/92) and Christopher Nolan's
Dark Knight
Trilogy, the studio has come up short – or failed spectacularly – at turning DC's major superhero characters into big screen tentpole anchors. Recent tentpole reboots or franchise starters such as
Superman Returns
and
Green Lantern
have failed to do the job, while no one at either WB or DC was able to corral the giant media company's vast resources and efforts to stop the avalanche known as Marvel's Cinematic Universe Phase One. Batman has had to carry the banner alone, and while WB/DC executives hem and haw, Disney and Marvel march onward fully in development on Phase Two of their master cinematic plan, and eventually Phase Three.
With Christopher Nolan departing the Batman franchise, things were supposed to change. The studio was apparently blindsided by much of Marvel's Phase One, especially the runaway, rampant success of The Avengers, but that film's successes were supposed to prove that a larger vision akin to Marvel's could work. The Avengers didn't happen overnight; it was carefully planned from the start as the comic book company firmly (and rightly) believed the dream superhero team-up movie could best work over years and entries for each major player. While Marvel took giant leaps and had faith in its own vision, WB remains hesitant, forced to cower at the thought of exploring their own deep, rich back-catalogue without Nolan at the helm and pressed for time as Marvel continues to unrelentingly churn big tentpole movies out every year. Not only do we know what Marvel has planned for Phase Two of their Cinematic Universe (Iron Man 3, Thor: The Dark World, Captain America: The Winter Soldier, Guardians of the Galaxy, The Avengers 2), but we also know how Phase Three will start (Ant-Man). All six of those films have writers, directors and release dates set. It is an extraordinary vision that has been almost flawlessly executed.
Meanwhile, we get stories like the following from the competition. While reporting on the hiring of Kevin Tsujuihara as the new CEO of Warner Bros. Entertainment and Jeff Robinov staying on as head of the movies division, Variety, wrote that the studio has a lot riding on this summer's Superman reboot Man of Steel. More than anyone thought.
"Further out, the studio's planning a 'Justice League' tentpole – encompassing DC Comics mainstays Superman, Batman, Wonder Woman, the Flash and the Green Lantern – on the order of Marvel's 'The Avengers.' Will Beall is scripting but no director has been attached yet.

Stakes are high for 'Man of Steel.' Other than Nolan's Batpics, Warners has not been able to effectively exploit the DC library. Its 2011 'Green Lantern' underperformed, and a 'Justice League' film wouldn't likely be in theaters before 2015, as Warner's top brass has indicated that they are awaiting the results of 'Man of Steel,' which opens June 14, before moving further ahead.
Now, you might be saying, "well, that's not really controversial or news-worthy." I mean, they're a big corporation and they are being prudent by holding off on grand proclamations and setting release dates for their own "DC Cinematic Universe." On one level, it is common sense. Of course, the problem with that is that after Man of Steel hits theaters this summer, nothing else – except for the rumored and supposedly in the beginning stages of development Justice League movie – is planned. Sure we hear the occasional rumor or floated tidbit on a Wonder Woman project or who might play The Flash. But none of it is solid and none of it has helped move DC's properties toward big screen tentpoles that can build to a Justice League movie. The one they unofficially started talking about after they panicked in the wake of The Avengers' long, sweet summer.
Obviously, this information is a bit vague. Does it mean that if Man of Steel doesn't match studio expectations, then they'll forget it happened like Superman Returns, forget any 2015 Justice League movie and focus on once again successfully rebooting the cash cow they know, instead of the one they don't? (That'd be Batman, by the way). Or does it mean they would start from the beginning – where almost everybody wanted them to start in the first place – and get production rolling on individual films for individual superheroes eventually (if more slowly) leading to a Justice League film possibly anywhere from 2017-2019? I find it hard to believe they'd throw their hands up and shelve everything – again – especially in light of the Disney-Marvel juggernaut. Then again, has Warner really done anything in the last twenty years to give DC fans hope they can get this going in the right direction?
They should have seen The Avengers coming, but getting caught with their pants around their ankles during Phase One can be forgiven. Continuing to – as Devin Faraci put it – "pussyfoot around" while Marvel marches on through Phase Two into Phase Three is almost criminally negligent. Marvel's plan was big and bold and ambitious; it was fraught with potential potholes and even encountered legitimate stumbling blocks – The Incredible Hulk wasn't exactly a rousing success. However, Marvel pushed on and remained undeterred, believing that the payoff would justify the work and time put in. And they were right. The Avengers grossed more than The Incredible Hulk, Thor and Captain America: The First Avenger combined. To base what a Justice League film could achieve at the box office off of the receipts from Man of Steel – yet another Superman origin story and a reboot at that – seems silly. If Kevin Feige had waited to go into production on The Avengers until he saw every last return from Captain America: The First Avenger (they probably would have needed a new title), we'd still be waiting for an Avengers film that may not even be what we saw.
Marvel didn't just want to throw a bunch of films out into the marketplace; they wanted them to be good too. They knew that if people liked one film, they'd probably come back for what Marvel offered the next year. And the year after that. They added teasers at the end of their movies to get people excited for not only the next Marvel film, but for the end result we knew was coming. And since they've taken a more active role in the cinematic adaptations of their characters, we've been promised reboots to correct past mistakes (Fantastic Four, Daredevil).
At this point, it's obvious WB just doesn't have that in them. They're not dumb…they're just lost. They're back on their heels and scrambling for what to do next. Is Man of Steel fully connected to a Justice League movie or not? Should they reboot Batman before any JL film or should that be the catalyst for it? Should they reboot Green Lantern or go into a rushed production of Green Lantern 2? Are individual Wonder Woman and Flash movies feasible, or will they end of like GL? You can see the wheels turning, the questions being tossed back and forth and the resulting silence is deafening. Yes, Will Beale is penning a Justice League script, but we aren't even sure it will be the Justice League script. What does it say that they're waiting for Man of Steel's box office results and not moving forward more quickly on a JL film. They haven't even hired a director yet (no amount of graveling with Nolan will matter). If they truly had faith and ambition in their own properties, this would all be mapped out already. We'd be hearing about WW and Flash films getting writers and directors. We'd be hearing consistent casting rumors and offers – not just "news" about the JL roster everyone pretty much already knew (sorry all you Martian Manhunter fans). Hell, we'd hear – one way or another – what their plans were for the Green Lantern franchise. Sequel or reboot? Ryan Reynolds or recast? Instead…nothing. The biggest DC adaptation news of 2012 was Arrow. On the CW.
While WB waits, while they play it safe and take the conservative, easiest path, The Marvel Machine keeps on rolling. A rivalry usually entails two relatively equal sides squaring off. Marvel's been waiting, their plan put into action, their Avengers having been assembled. The ball continues to be in Warner Bros.' court. They're just scared to take the shot.
Possible Connection Between Iron Man 3 And Upcoming Marvel Film
That Robert Downey Jr…he's quite the rogue, isn't he? He's so cheeky…especially when he's dropping not-so-veiled hints at
Iron Man 3
spoilers…or in this case
possible cameos
from fellow Marvel superhero buddies of his.
"Everywhere you look now in every Marvel movie there are opportunities where certain new pals of his (Tony's) could be useful. So they're in the atmosphere, so to speak, but I wouldn't expect to see them on the ground in this one."
Get it? Well Latino Review has posted one of their patented (and usually spot-on) scoops earlier Tuesday and it involves Marvel's Phase Two and intimates that Downey was being rather sneaky in his non-spoilery spoiler.
Ahoy, spoilers below the trailer.
According to Latino Review, sources have confirmed that Tony Stark will go up into space at the end of
Iron Man 3
and join up with the Guardians of the Galaxy, and will likely appear at the end of that film as well.
There have already been rumors about Iron Man and the Guardians of the Galaxy teaming up and this seems to jive with that. Not to mention, toy company Funko have released pictures of their upcoming Pop! Vinyl figures for IM3, one of which happens to be a an Iron Man "Deep Space Suit". Toy companies do have a fairly long track record of spoiling comic book movie plot points. [By request of Funko, the image in question has been removed from this piece]
On top of it all, Iron Man is currently appearing in the Marvel NOW! Guardians of the Galaxy comic book. Even though James Gunn's Guardians of the Galaxy isn't even cast yet, there remains time to shoot a quick post-credits scene (if that what it is), a precedent already set numerous times in Marvel's Phase One.
Rhino In The Amazing Spider-Man 2
I have no idea what to make of this, but it's being reported as serious, so I'll treat it as such.
Heat Vision reports that apparently Paul Giamatti is a big Rhino fan and is in serious talks to portray the big bad guy on the big screen.
No, not the "Gore! Gore! Gore!" Rhino. We're talking the Rhino character that originally appeared in Amazing Spider-Man #41 as a thug from a Soviet Bloc country that wore a superhuman suit which gave him incredible power (the whole invulnerable, superstrength/superspeed thing) with a deadly horn on top. Apparently, Giamatti has loved the character ever since he was a kid.
"I thought Rhino was the greatest thing when I was a little kid," Giamatti told ShowbizSpy in March 2011. "It was a guy who was basically in this rhinoceros outfit, and I always thought, 'Why don't they have The Rhino in one of their movies.' But maybe The Rhino wasn't that big of a deal for anybody but me. … If they ever go with The Rhino, I would be ready and waiting."

Around the same time, he also talked about the character on Conan: "The Rhino was fantastic," he said. "He was, like, a Russian guy. He was real fast, and he hit stuff real hard."
THR is also reporting that British actress Felicity Jones – most well known for starring in the 2011 romantic drama Like Crazy and will appear in the upcoming film Breathe In (which premiered at Sundance) – is also in talks to join the picture in an unspecified role.
Perhaps I'm just struggling with the idea of Paul Giamatti – Hollywood's favorite lovable schlub – playing a hulking baddie in the next Spider-Man flick. But The Hollywood Reporter isn't some fly-by-night operation and they're saying he's not only interested, but already in talks with producers.
Giamatti would join Jaime Foxx (playing Electro) as the adversaries for Spidey in the sequel to this past summer's successful reboot. In addition to returning stars Andrew Garfield and Emma Stone, Shailene Woodley and Dane DeHaan are joining the film as Mary Jane Watson and Harry Osborn respectively.
Speaking of Harry Osborn, the actor who portrayed the character in Sam Raimi's original big screen trilogy made waves this week by giving a less-than-enthusiastic endorsement of Marc Webb's reboot. When asked what he thought about it, Franco responded:
"Eh…"

When pressed for details, the actor stated "They could have strayed a little bit more from the original…but I guess they made a lot of money, so good for them."
The trade reports that Director Marc Webb and Sony are looking to start production on
The Amazing Spider-Man 2
sometime in February. The film has a release date of May 2, 2014.
Skyfall Scribes To Pen Nicolas Winding Refn's Barbarella Series
That is honestly a sentence I was not expecting to write. And yet, here we are.
Neal Purvis and Robert Wade (screenwriters who have written every Bond film's script since 1999's The World is Not Enough (that includes the infinitely better Casino Royale and Skyfall) are set to write a new television series based on the 1968 cult film Barbarella.
The even bigger shocker? Nicolas Winding Refn (Bronson, Drive) will direct the pilot and executive produce. Gaumont International Television, Canal+ and Martha De Laurentiis will produce.
The show is based on the 1968 Roger Vadim movie starring Jane Fonda, but the character originally appeared in Jean-Claude Forest's comics. Both the comics and the film were quite brazenly sexual, and with Refn on board a certain mature nature will likely remain (Refn's films are also known for bracing violence). There is no word on casting or any kind of timetable as of yet.
Paul Thomas Anderson Hoping To Start Shooting Inherent Vice This Spring
Paul Thomas Anderson has a tendency to make his fans wait. One of America's greatest director and auteurs, Anderson has had two five year gaps in between
Punch-Drunk Love
and
There Will Be Blood
and
TWBB
and
The Master.
However, it appears movie lovers won't have to wait another half decade for his next film. Anderson's longtime produce JoAnn Sellar told Anderson fansite
Cigarettes and Red Vines
that they are hopeful and things are shaping up for them to start shooting this Spring:
"We're just putting the financing together and the plan is to start shooting in late April," Sellar told us. We asked if that meant casting announcements would be underway shortly, she said "Everything should be [underway] very soon in order to start shooting then: late April/early May kinda thing."
Anderson's adaptation of Thomas Pynchon's novel has been described as "more secretarial" by the director, as opposed to his looser adaptation of Upton Sinclair's Oil! for There Will Be Blood. Megan Ellison's Annapurna Pictures (which produced The Master) will produce, while Joaquin Phoenix has agreed to star (Robert Downey Jr. had been circling the project, but ultimately passed).
The synopsis for Inherent Vice (courtesy of Amazon) is as follows:
Part noir, part psychedelic romp, all Thomas Pynchon- private eye Doc Sportello surfaces, occasionally, out of a marijuana haze to watch the end of an era

Part noir, part psychedelic romp, all Thomas Pynchon – private eye Doc Sportello surfaces, occasionally, out of a marijuana haze to watch the end of an era

In this lively yarn, Thomas Pynchon, working in an unaccustomed genre that is at once exciting and accessible, provides a classic illustration of the principle that if you can remember the sixties, you weren't there.

It's been a while since Doc Sportello has seen his ex-girlfriend. Suddenly she shows up with a story about a plot to kidnap a billionaire land developer whom she just happens to be in love with. It's the tail end of the psychedelic sixties in L.A., and Doc knows that "love" is another of those words going around at the moment, like "trip" or "groovy," except that this one usually leads to trouble. Undeniably one of the most influential writers at work today, Pynchon has penned another unforgettable book..
---
Trailer Face-Off:
This week we have a trio of new wide releases, including the new Sly Stallone action film
Bullet to the Head
and the Nicolas Hoult-starring zombie action rom-com
Warm Bodies.
Also getting a limited release in theaters is the crime comedy
Stand Up Guys
starring Al Pacino and Christopher Walken. Joining
Stand Up Guys
in limited release are three documentaries including the Oscar-nominated
The Gatekeepers,
as well as
Koch
and
Sound City.
What are you planning on seeing this weekend
OR
OR
OR
OR
OR
---
Trailer of the Week (You Might Have Missed):
Mood Indigo
Red-Band Trailer of the Week (NSFW): Tulpa
Funny Video of the Week: "For Your Consideration"
That's all for this week. As always, let me know what you think in the comments section. For now, this is Jeremy Wilson, off the record, on the QT…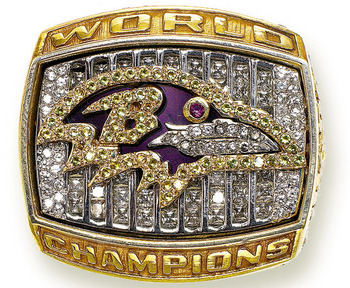 …and definitely, "Hush Hush!"
NULL