The TV List 1.5.13: Top 10 Shows Cancelled Too Soon
January 5, 2013 | Posted by
Welcome ladies and gents to the first TV List of the year 2013. I hope you all had an excellent holiday and set yourselves up for failure by aiming high with those resolutions (for me personally, it's lose 35 lbs, read an hour everyday out of an actual book, and write/develop scripts for at least 90 minutes a day [by the end of the year, it'll be 3 hours]). My new year's eve was filled with carting around a friend who drank WAY too much, so that's always fun. Anyway, none of you are here to read about my personal life.
So last week I did my TV List awards which got a pretty decent reception, except there are a lot more Archer haters than I would have ever expected – I've never met someone in person who has seen it and didn't like it. But to each his or her own; I just personally love the show. It's going strong and has no end in sight, and I like it that way.
Unfortunately, not all shows get the opportunity to go on and on because they are a network darling. Lots of shows get little to no support and have to scratch and claw their way to even getting their episode advertisements run before eventually getting their timeslot changed, their night changed, or just flat out cancelled. This is the case for all of the shows in this week's list: The Top 10 Shows to be Cancelled Too Soon. I don't really do honorable mentions, but know that My Name Is Earl is an honorable mention.
X color=green>size=8>
Clone Highsize=6>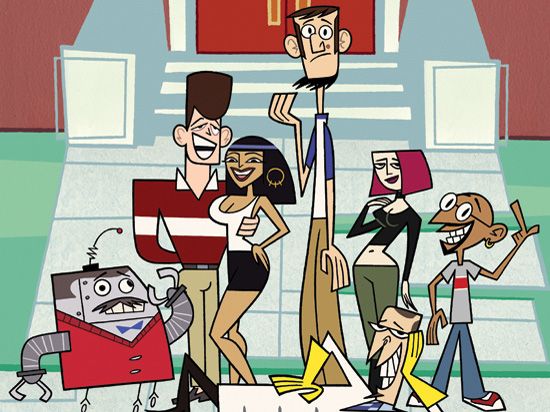 I got some love for including this show's holiday special on my list a couple weeks ago, but this list is actually what made me think of the show in the first place. That and it being one of my most underrated favorites ever. The premise is absolutely brilliant – it's a parody on high school teen dramas starring clones of historical figures, all in their angsty teen years. The writing around it is so smart because it can parody its own genre while slipping in historical humor to max effect. The show ENDED on a cliffhanger, which is what propels it into tenth place on the list – I wanted to know how prom ended, dammit! Clone High hadn't even scratched the surface of what they were capable, and for that, it sits nicely as the gatekeeper to this list.
IX color=green>size=8>
Freaks & Geekssize=6>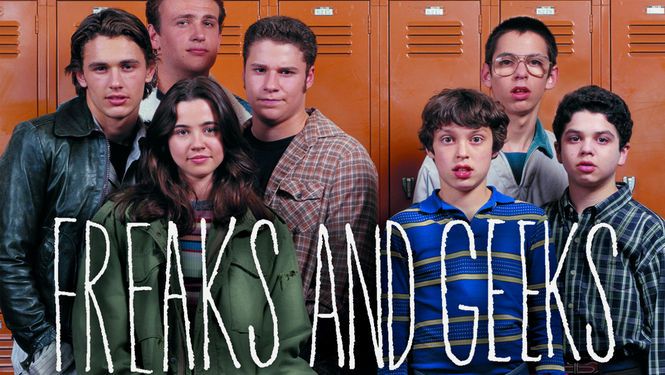 Freaks & Geeks was one of Judd Apatow's first ventures into mainstream entertainment, and he succeeded greatly…from a critical and audience standpoint. But when ratings and the almighty dollar determine the longevity of TV shows, that sometimes isn't enough. No one I've talked to has had a bad thing to say about this show, and it helped launch the careers of so many successful actors: James Franco, Jason Segel, Seth Rogen, Busy Phillipps, Martin Starr, Linda Cardellini, and others. This show was a big deal with a future all-star cast, and it should have gone for years. But people weren't watching, and it met an early end. I don't think this show should be considered one of the all-time greats because it only had its one season, but it definitely had that potential, and it's a shame it wasn't able to see that through.
VIII color=green>size=8>
Family Guysize=6>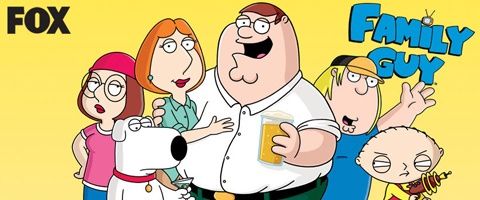 To my knowledge (and I could be wrong), Family Guy is the first show to come back from cancellation with all of the same elements attached. It wasn't revamped, rebooted, redone, or anything like that – it simple picked up where it left off. And it continued to be great for a couple years before what most people agree was a decline in quality. The "classic" era of this show (the first 3 seasons) were heralded as some of the funniest stuff on TV at the time, but FOX had a hard time getting behind it and letting it find an audience. Over a decade later, this show has produced over 200 episodes and still has the capability to be funny (although often it's a caricature of itself). There's no doubt that at the time of cancellation, Family Guy didn't deserve it. Maybe now it's overstayed its welcome, but that doesn't change its place in history.
VII color=green>size=8>
Better Off Tedsize=6>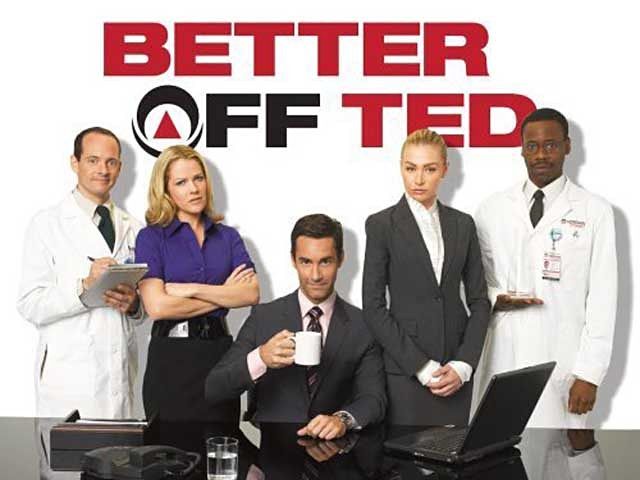 This is my obscure pick for the list. Better Off Ted was one of the funniest shows on the air when it was active, but ABC didn't feel like putting it on its comedy Wednesday line-up and let it dwindle into oblivion with very few TV spots to promote it. It was about the people who run an evil corporation and follows a decent guy amidst the chaos. Its gags were visually hilarious and smart, and the characters were very easy to care about. It was coupled with the final seasons of Scrubs when it came to ABC, but that wasn't enough to get this show the audience that it needed, which was really unfortunate because its Veridian Dynamics fake commercials were honestly some of the most hilarious things I've seen (look them up if you can find them).
VI color=green>size=8>
Futurama size=6>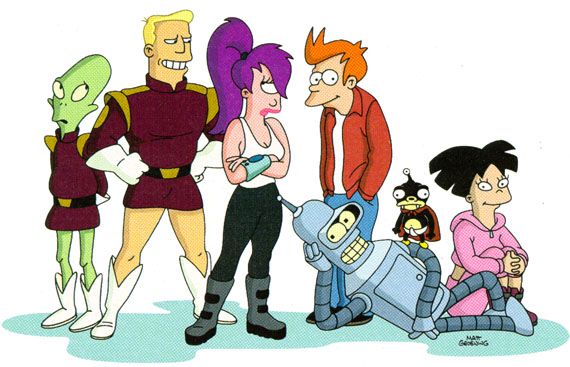 I was so happy when Futurama was allowed to make its four movies that constitute its fifth season. It is one of the most consistent shows, and it can snap its fingers and turn your laughter into tears (check out the episode "Jurassic Bark" if you doubt me). Then Comedy Central announced its renewal and I was over the moon. It's a slight bummer that we only get half a season per year, but this summer will be the fourth consecutive summer with new episodes – and the original run was only four seasons itself – so it's been revived almost as long! Another thing that makes Futurama one of the best shows on TV is just how smart its writers are. All the science and math and physics and what-not in the show are all accurate, which is crazy because it dives pretty deeply into sci-fi some times. Futurama was unjustly cancelled, but that has since been corrected and no one is happier than me.
V color=green>size=8>
Fireflysize=6>
Firefly is one of those shows that I find both great and incredibly overrated – largely due to its fanbase. It's a fantastic show, but every time I hear someone call it the best show of all time, I roll my eyes. And that's unfortunate because it has a deep and well-rounded cast of characters about whom I care, it has compelling stories, and it has Nathan Fillion! I'm not gay, but if I had to picture myself wrapped up in some man's arms, it'd be…well I've said too much. The bottom line is this: Firefly was a very good show that saw its run end way too early. The tone was off-putting – sci-fi plus western? That'll never work! But it did, and I wish it had gotten to play out longer because maybe with a few more seasons, Firefly really would have a case to be made as the best show of all time.
IV color=green>size=8>
Undeclaredsize=6>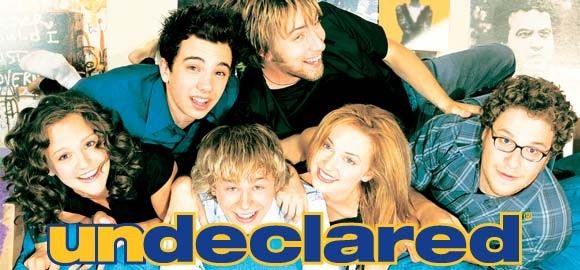 I have found myself in the minority – the people who prefer Undeclared over Freaks & Geeks, but I found myself watching both shows the same year I was new to a college, so I guess the premise was more relatable at that point in my life than that of FnG. Jay Baruchel was arguably the perfect "young nerdy freshman" casting decision ever, and his love interest all season with Carla Gallo's character really drew me in (and also gave us some hilarious early Jason Segel cameos). What really made Undeclared a special show, however, is the heart that comes through in every single episode. All the plots are endearing and make this my personal favorite "coming of age" tale, in either film or TV. It's for that reason that I wish we'd gotten more seasons to really see that play out.
III color=green>size=8>
Party Downsize=6>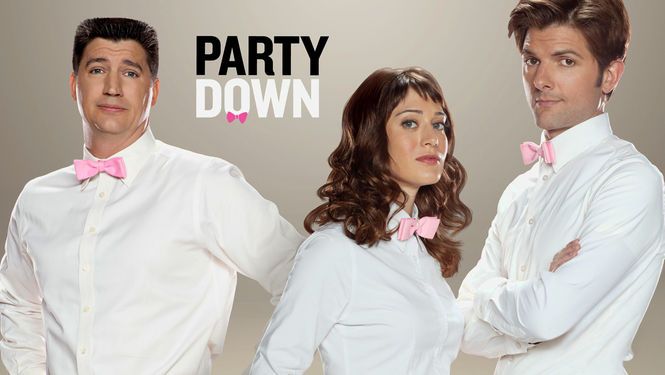 I need to rewatch Party Down. It's been a couple years since I last watched it, but it's one of those shows where most of the cast has gone on to do some of my favorite shows and I'll enjoy it even more next time I watch through it because I'm a much bigger fan of the actors (specifically Ken Marino and Adam Scott). This is pretty much the only show ever worth a damn on Starz (barring Boss, maybe, but that show just turned into gratuitous sex and douchebaggery). The show made it through two full seasons, but even that wasn't enough because as I watched it, it was legitimately one of the smarter comedies on the air. A third season is something I really wish I'd gotten to see, but seeing that the reason for its cancellation was Adam Scott's departure to join Parks & Recreation – a show he's fit into wonderfully – I feel selfish wishing he'd stayed behind.
II color=green>size=8>
Arrested Developmentsize=6>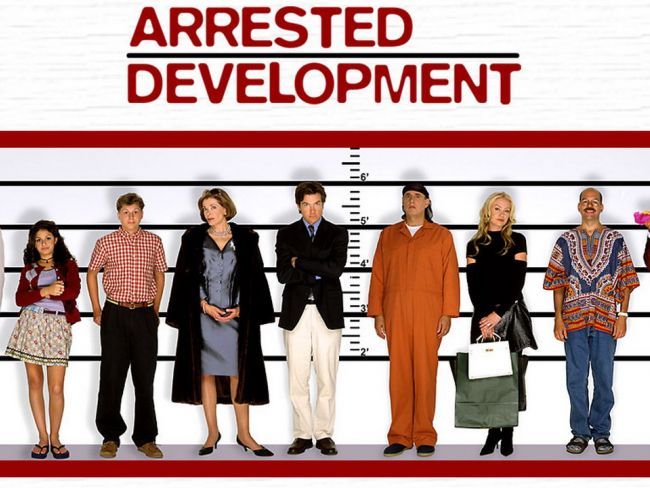 Finally, the wrongs are being righted and we get another season of this masterpiece. I am of the opinion that Arrested Development is the smartest comedy to ever come around. Its ability to self-reference and build in brilliantly detailed (and often unnoticeable) jokes is unparalleled. It's not my favorite show of all time, but it's the best comedy of all time. The layers upon layers of backstory and character depth made the show get better with every season. I'm hesitant about the new season because so much time has passed, but I definitely feel that it if had gotten an immediate fourth season and so forth, it would have been almost impossible to top itself (but it still would have found a way).
I color=green>size=8>
Twin Peakssize=6>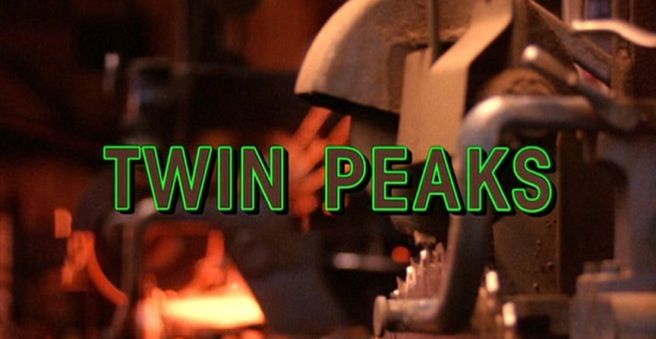 And my first pick goes to an early 90s primetime soap opera with supernatural elements and "WTF" factor galore. Twin Peaks gets first place because it did such a wonderful job of building up characters and plots, that I was champing at the bit to see the next episode. Luckily for me, I have the DVD, so I don't have to wait. But the tragic thing about Twin Peaks is its lack of resolution. That's why, to me, this deserves first over Arrested Development (which didn't necessarily have an end, but it at least went out in a way that didn't feel like a complete cliffhanger). You follow Agent Cooper and grow fascinated by his journey for two seasons, and then…it just ends. There were supposedly going to be three movies following the show, but after Fire Walk With Me didn't do so hot at the box office, the other two were dead in the water. Therefore, we didn't get (and we never WILL get) resolution to the series. This show is great though, despite having elements I absolutely despise in any other context (the acting and directing is way over the top as a parody of soap opera). If only I could get the resolution I so desperately crave…
That's it for this week, but fear not, I will be back in all my list-making goodness next Friday! Probably…
Shows of which I have seen every episode (including shows still on the air):
Da Ali G Show; American Dad!; American Horror Story; Andy Barker, P.I.; Andy Richter Controls the Universe; Angry Boys; Aqua Teen Hunger Force; Archer; Arrested Development; The Batman; Batman Beyond; Batman: The Animated Series; Beast Wars; Better Off Ted; The Big Bang Theory; Big Bite; Black Mirror; Bob's Burgers; The Boondocks; Bored to Death; Boss; Breaking Bad; Brickleberry; Bunk; Burning Love; Childrens Hospital; China, IL; Clerks: The Animated Series; The Cleveland Show; Clone High; Comedy Bang! Bang!; Community; Conan (on TBS); The Critic; Curb Your Enthusiasm; Delocated; Dexter; The Drunk & On Drugs Happy Funtime Hour; Eagleheart; Eastbound & Down; Ed; Entourage; Episodes; Family Guy; Firefly; Flight of the Conchords; Franklin & Bash; Freaks & Geeks; Friends; Frisky Dingo; Futurama; Game of Thrones; Go On; Happy Endings; Harvey Birdman, Attorney at Law; Homeland; House of Lies; How I Met Your Mother; Human Giant; Hung; The Increasingly Poor Decisions of Todd Margaret; The IT Crowd; It's Always Sunny in Philadelphia; Jackass; Jon Benjamin Has a Van; Justified; Key & Peele; Kid Notorious; The King of Queens; The League; Life's Too Short; Louie; Lucky Louie; Luther; The Middle; The Mitchell & Webb Situation; Modern Family; Monk; Mr. D; Mr. Show with Bob & David; My Name Is Earl; NTSF:SD:SUV::; The Office (UK); The Office (US); Parks & Recreation; Party Down, Portlandia; Rhett & Link: Commercial Kings; Scrubs; Sealab 2021; Seinfeld; Shameless (US); Sherlock; The Simpsons; Sons of Anarchy; Sons of Tucson; South Park; Spiderman: The Animated Series; Sports Show with Norm MacDonald; Spy; Star Wars: Clone Wars; The State; Summer Heights High; Superjail!; Tenacious D; That '80s Show; Tim & Eric Awesome Show, Great Job!; Titus; Todd & the Book of Pure Evil; Tosh.0; Trailer Park Boys; Trigger Happy TV; Twin Peaks; Ugly Americans; Undeclared; Unsupervised; Up All Night; Upright Citizens Brigade; The Venture Bros.; Viva La Bam; The Walking Dead; We Can Be Heroes; The Whitest Kids U' Know; Wildboyz; Wilfred; Workaholics; A Young Doctor's Notebook; 30 Rock
Shows I'm currently watching:
Avengers: Earth's Mightiest Heroes; Cheers; Chuck; Dinosaurs; Doctor Who; Mad Men; Malcolm in the Middle; Manimal; The Mighty Boosh; Monty Python's Flying Circus; Most Extreme Elimination Challenge; The Powerpuff Girls; Psych; Rescue Me; Robot Chicken; Samurai Jack; That '70s Show; Tiny Toon Adventures; The Wire
Shows on my radar, but haven't yet started
All in the Family; American Gothic; Animaniacs; Battlestar Galactica; Becker; Boardwalk Empire; Boston Legal; Boston Public; Boy Meets World; The Brak Show; Californication; Castle; Chappelle's Show; Covert Affairs; Criminal Minds; Dallas; Death Note; Doogie Howser, M.D.; Downton Abbey; The Drew Carey Show; Everybody Loves Raymond; Farscape; Frasier; The Fresh Prince of Bel-Air; Fringe; Gargoyles; Girls; The Good Wife; Greg the Bunny; Happy Days; Haven; Home Improvement; Home Movies; Homicide: Life on the Streets; House; In Living Color; The Jeffersons; Just Shoot Me!; The Kids in the Hall; King of the Hill; Legit; Lie to Me; The Life & Times of Tim; Lost; M*A*S*H; Metalocalypse; NewsRadio; Northern Exposure; Oz; Peep Show; Person of Interest; Pinky & The Brain; The PJs; Reaper; Reno 911!; Roots; The Shield; Six Feet Under; The Sopranos; Space Ghost: Coast to Coast; Spin City; Sports Night; Stella; Suits; Taxi; That Mitchell & Webb Look; The Tick; The Twilight Zone; Weeds; The West Wing; White Collar; Will & Grace; The X-Files; 24; 3rd Rock from the Sun; 8 Simple Rules
Thanks again for reading – feel free to voice your agreements or disagreements below!
Also this:

NULL