The TV List 11.10.12: Top 10 James Bond Films
November 10, 2012 | Posted by
Welcome back! That was for me, as it's my return to the column after letting a friend cover it for me last week. This week, I'm going against my own TV-centric grain to bring you a list based in the cinematic world of MI6. Over the past month, I have watched an average of one James Bond film a day, almost all of them for the first time. This has given me arguably the most objective approach to all the movies, and ranked them based on my enjoyment relative to one another. It's important to note that my guidelines for ranking are flexible from film to film. The cheese of the Moore era is to be embraced because that's what we got from him, but if there were Moore-like plots in the Connery movies, they didn't go over so well. The overly ridiculous Moore films still didn't place highly, but they were fun to watch (I even enjoyed watching my last-place film, Die Another Day in a "shaking my head" kind of way).
Honorable Mentions: Live & Let Die (1973) – Moore, On Her Majesty's Secret Service (1969) – Lazenby
X color=green>size=8>
For Your Eyes Only (1981) – Mooresize=6>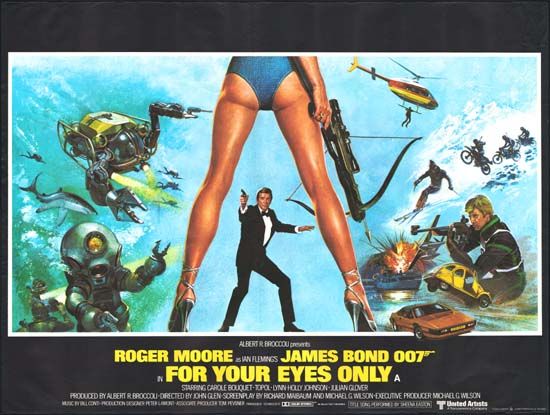 Roger Moore as James Bond was an interesting thing for me to witness – he fit the part well, but the plots of the movies he was in were often terrible or way too over-the-top. He had a handful of good movies though, and For Your Eyes Only was the one I enjoyed second-best. The Bond women in this one were very interesting characters in Bibi, a figure-skater who was too young for Bond, and Melina, who was an archer (somewhat pointless in the age of guns) who wanted to avenge her parents' deaths. What made this plot really interesting for me was that the villains Kristatos and Columbo were playing Bond to take out one another (they were enemies) – a plot that was never duplicated. It really helped this movie stand out as unique and a very strong outing for Roger Moore.
IX color=green>size=8>
The Living Daylights (1987) – Daltonsize=6>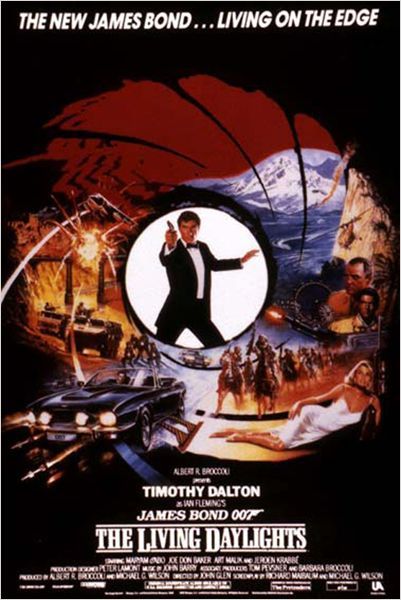 It's funny, I heard from a friend that Brosnan was actually the one they wanted as the new Bond, but Timothy Dalton was cast when Pierce couldn't get out of his contract for Remington Steele. I absolutely love what Timothy Dalton brought to the character – he was absolutely brutal and brought out the personality that I would expect from a secret agent. I'll go so far as to say that without Dalton, Craig wouldn't have been accepted as a Bond (he already had an uphill battle against die-hards on account of having blonde hair and blue eyes). The Living Daylights was our introduction to Dalton and it was quite a great impression he made. He started off the film in an intense chase scene that was the best in the franchise's history up to that point. Dalton was a lot more business than pleasure, but he still had that 007 charm with the ladies. I think this film was hurt by the Bond girl, cellist Kara Milovy. I just couldn't get into her character for whatever reason (I think it was probably the acting, but you'll have to excuse the fact that many of these ran together with how quickly I watched them all). This was an excellent movie and a fantastic debut for Timothy Dalton. I wish we could have gotten at least one more movie out of him before the turnover to Brosnan, but I'm not going to complain because of what we got from that (Goldeneye).
VIII color=green>size=8>
The Spy Who Loved Me (1977) – Mooresize=6>
This was Roger Moore's best Bond film by a pretty significant margin in my opinion. It also introduced the world to Jaws, who was one of the stupidest concepts for a villain yet managed to play out very well on screen thanks to Richard Kiel. Jaws wasn't even the main villain though – he was a henchman. The main villain, Karl Stromberg, was trying to nuke the world, so Bond had his work cut out for him. I let the ridiculousness of this film slide because it was so well executed, and follows the hilariously absurd The Man with the Golden Gun. Atlantis was a bit of a stretch for me, but everything fell into place and it worked with what I'd come to expect with Roger Moore as James Bond. The numerous chase scenes in this film were also among the strongest in the franchise up to this point, and the car/boat was an iconic vehicle that I think should have been brought back (instead of just a boat that happens to work on land like in the opening of The World Is Not Enough.
VII color=green>size=8>
From Russia with Love (1963) – Connerysize=6>
The second Bond film was still looking for traction, but managed to be a classic regardless. The problem I had with this film was that the stakes were quite low. Everything else fell into place, but the plot to steal a Lektor cryptographic device was a little underwhelming to me. They needed to go bigger. Connery was getting more comfortable and seemed a lot more natural as Bond here than he did in the first film. This film was also home to many great characters, including Ernst Stavro Blofeld and Rosa Klebb. This movie was a clear sign that the franchise was on the right track, but it wasn't until the next entry in the series that Eon Productions would truly strike gold.
VI color=green>size=8>
License to Kill (1989) – Daltonsize=6>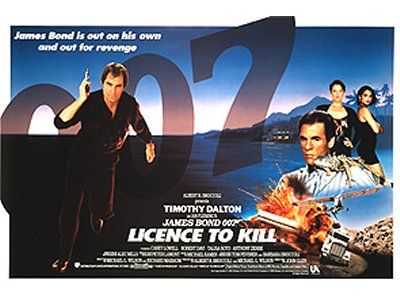 Timothy Dalton is the only Bond who, in my opinion, had his second film better than his first. And that was already a tough task, because his debut film is the third highest debut on my list. What really made this movie stand out to me was the realism (to an extent). The stench of the more ludicrous films that Roger Moore did was still on the franchise and this helped push it in a new direction with Sanchez (the villain). He was essentially just a drug lord, but he was well-acted and to me a great foil for Dalton's Bond. There were still sharks, so it was definitely still Bond (I wish that was tongue-in-cheek), but it just had an easy to follow and clear plot with good action, a great villain, and much better female characters in Pam Bouvier and Sanchez's girlfriend Lupe Lamora.
The 10 Episodes of TV I Enjoyed Most This Weeksize=5>
10. American Dad! – "Can I Be Frank (With You)"
9. It's Always Sunny in Philadelphia – "The Gang Gets Analyzed"
8. South Park – "Obama Wins!"
7. Homeland – "A Gettysburg Address"
6. Modern Family – "Arrested"
5. The Walking Dead – "Killer Within"
4. American Horror Story – Asylum – "I Am Anne Frank Part 1"
3. The League – "Judge MacArthur"
2. Dexter – "Do the Wrong Thing"
1. NTSF:SD:SUV:: – "The NTSF:SD:SUV:HISS Infomercial"
…and the worst episode I watched: The Big Bang Theory – "The Habitation Configuration"
V color=green>size=8>
You Only Live Twice (1967) – Connerysize=6>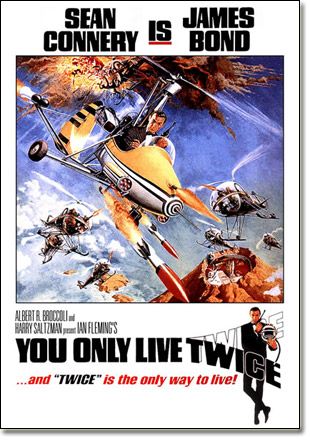 Of Sean Connery's era of Bond films, You Only Live Twice had the best action, which really is a big factor in my enjoyment of the franchise. Back in the '60s it was a lot tougher for producers to make believable action on screen and I thought that's where this film shined through. This film was right in the height of the Cold War, and played on the tensions between the US and the USSR. The stakes were incredibly high too, as Bond had to prevent a nuclear attack. Last but not least, this film had ninjas. NINJAS! I haven't seen many other people place this film so high, but this was a great balance of serious and ridiculous that many entries in the franchise couldn't find (I'm looking at the Moore films).
IV color=green>size=8>
Skyfall (2012) – Craigsize=6>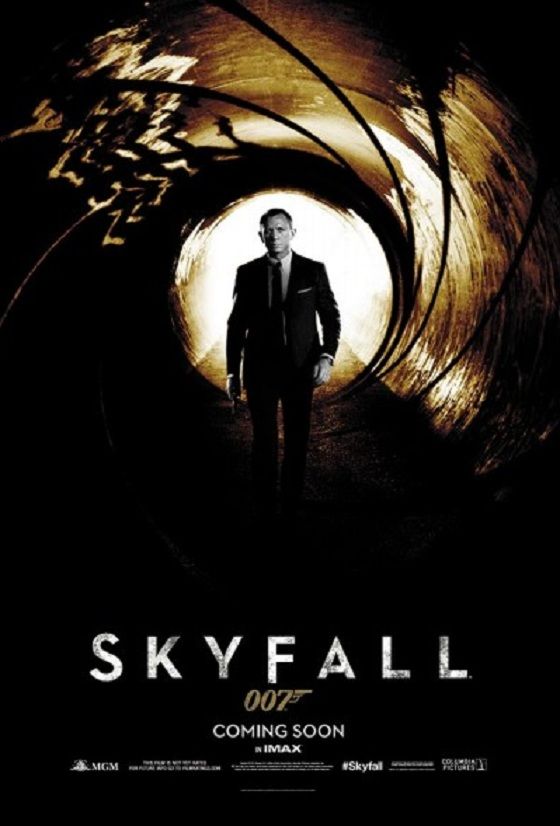 The benefit of not having seen but a handful of Bond films before doing this marathon was that they were all new to me, so Skyfall didn't trick me into putting it first just because it was new. That being said, the top four Bond films are head and shoulders above all the rest in my opinion. This wasn't better than my top three, but I'd be lying if I said my immediate reaction didn't involve thoughts of putting it at the top. Since this movie is so new, I'll do what I can to avoid spoilers and just generalize my thoughts. Watching the movie, I felt like this is Bond's The Dark Knight. I found out later today that Sam Mendes cited Nolan's Batman trilogy as an influence on how to do the action here. The only problem is that I felt like I've seen it before (and I have. In Batman). The plot in this one is unlike any other Bond film though, and it relies on the legacy before it already existing. It gives you an appreciation for the character and the depth of MI6, for sure, as well as several nods to staples of the franchise that were missing in the first two Craig films (such as Q). The villain in Skyfall is actually probably the best villain in regards to the execution of his plan and Bardem is very Joker-esque (which I'm sure is no accident). The main thing missing from Skyfall is a notable Bond girl. You get Eve, but she doesn't really count, and then there's the other chick played by Bérénice Marlohe, but I wouldn't say she got enough screen time to be called the Bond girl. Other than that, this is a fantastic film. However, carrying the James Bond name, it's not in line with the formula (plot-wise), which makes the movie really exciting, but ineligible to being THE definitive work of the franchise.
III color=green>size=8>
Goldfinger (1964) – Connerysize=6>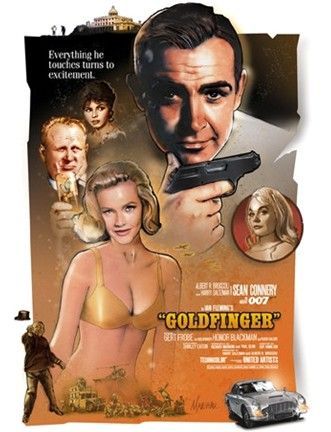 Given my last comment about Skyfall, it's no surprise that Goldfinger placed higher on the list. This is actually the first Bond film that I felt really mastered the typical Bond formula that almost all of them have followed. It also has an iconic villain in Goldfinger and even an iconic sidekick, the man with the razor blade hat, Oddjob. Dr. No was alright, but aside from establishing the world, didn't stand out to me as all that great. From Russia with Love was a quite a bit better and I got a better feel for Connery as Bond, but this one cemented that legacy. It was also Connery's best performance. I'm not as big on Connery as the majority of Bond fans are, largely due to how tame his action scenes were. And I don't think it had to do with the times, because George Lazenby had a great opening action scene in On Her Majesty's Secret Service just seven years into the franchise. Connery was just the best with the ladies. But Goldfinger was the peak of Connery's Bond films as it had the best villain, the best plot, and plenty of great moments that kept the pacing fresh.
II color=green>size=8>
Goldeneye (1995) – Brosnansize=6>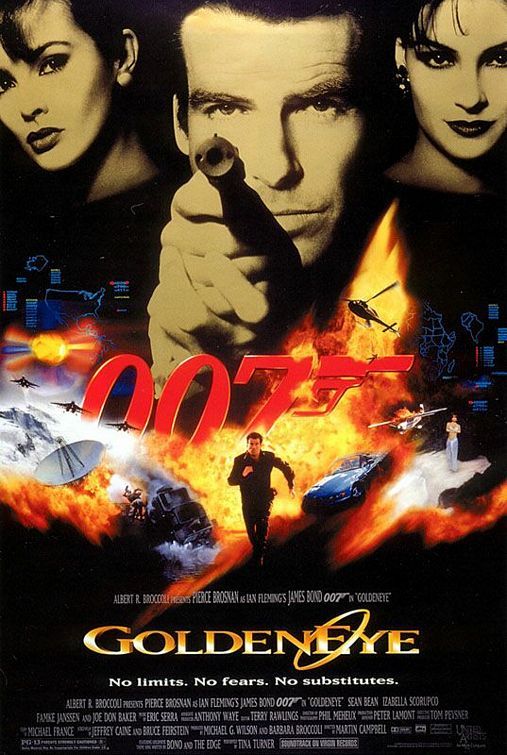 This still might be number 1. It's so hard to pick between this and Casino Royale, but what I do know is this: Bond movies are always better after a hiatus. This movie followed License to Kill by six years and I think the ability to step back and put even one extra year of work into the films really help them out. Casino Royale was the first film after a four year hiatus after Die Another Day embarrassed the franchise and this year's Skyfall had that window as well due to MGM's bankruptcy. Anyways, Brosnan's first film is incredible and I'm probably the prime age to like this so much as I remember how much I played the N64 game. That doesn't change the great story, great characters, and great…Bonding that Goldeneye provided. Sean Bean plays the villain in this entry, and we get not one, but two smoking hot Bond girls here. The action is top-notch, but most importantly, this film is the most exciting Bond film that feels like a Bond film.
I color=green>size=8>
Casino Royale (2006) – Craigsize=6>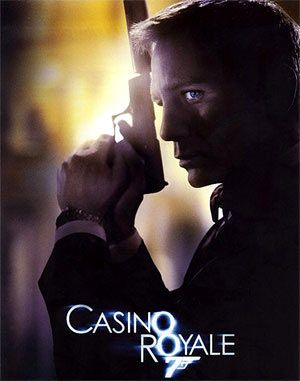 I'm a little hypocritical for placing Skyfall only fourth because it wasn't enough of a Bond film, just a really good movie and yet claiming that this is the best when it also derives from the expected path. However, I feel like this is encompasses everything that I personally feel a Bond film should be – a balls-to-the-wall action film with an intensely badass secret agent lead, and Texas Hold 'em. The reason I partially don't consider this Bond-esque is because of all the changes they made – took out Q, took pun-named Bond girls, Bond is blonde, no silhouettes of naked chicks in the opening credit sequence, etc. The direction also just seemed a lot more like a modern day action film, but that's not a bad thing at all. In fact it really worked here. The Parkouresque chase scene that opens the first act is my favorite chase scene in the franchise's celebrated history and showed just how far this new Bond would go to get the job done. Daniel Craig is far and away my favorite actor in the famous role (but I refuse to call anyone the "best" because they all brought something unique and special to it), and it's the fact that he's stone cold and looks like he will do literally anything for the safety of his nation. Even if he's reckless about it, he never doubts himself. What makes this movie so interesting is how serious his relationship got with Vesper. I didn't expect that from James Bond because I thought it was a mistake when Lazenby's Bond married Teresa di Vicenzo, but the genuine affection here helped shape Bond and almost served as a learning experience for future Craig movies (and there are more to come to see that play out). Skyfall came close, but failed to top Casino Royale. I hope Craig can star in a better Bond movie than this one because that'd be a win for any fan of the franchise or movies in general.
I know I broke my own rules and wrote a column about movies instead of TV, but this is what I've been spending my time watching lately, so quite frankly, I didn't have enough material in my mind to write something about television this week. But at the very least, this is relevant and hopefully provided for a good read. Until next week, please leave your opinions, which I'm sure will be nothing but positive, down below. Thanks for reading!
Shows of which I have seen every episode (including shows still on the air):
Da Ali G Show; American Dad!; American Horror Story; Andy Barker, P.I.; Andy Richter Controls the Universe; Angry Boys; Aqua Teen Hunger Force (including name changes); Archer; Arrested Development; The Batman; Batman Beyond; Batman: The Animated Series; Beast Wars; Better Off Ted; The Big Bang Theory; Big Bite; Black Mirror; Bob's Burgers; The Boondocks; Bored to Death; Boss; Breaking Bad; Brickleberry; Bunk; Childrens Hospital; China, IL; Clerks: The Animated Series; The Cleveland Show; Clone High; Comedy Bang! Bang!; Community; Conan (on TBS); The Critic; Curb Your Enthusiasm; Delocated; Dexter; The Drunk & On Drugs Happy Funtime Hour; Eagleheart; Eastbound & Down; Ed; Entourage; Episodes; Family Guy; Firefly; Flight of the Conchords; Franklin & Bash; Freaks & Geeks; Friends; Frisky Dingo; Futurama; Game of Thrones; Go On; Happy Endings; Harvey Birdman, Attorney at Law; Homeland; House of Lies; How I Met Your Mother; Human Giant; Hung; The Increasingly Poor Decisions of Todd Margaret; The IT Crowd; It's Always Sunny in Philadelphia; Jackass; Jon Benjamin Has a Van; Justified; Key & Peele; Kid Notorious; The King of Queens; The League; Louie; Lucky Louie; Luther; The Middle; Modern Family; Monk; Mr. D; Mr. Show with Bob & David; My Name Is Earl; NTSF:SD:SUV::; The Office (UK); The Office (US); Parks & Recreation; Party Down, Portlandia; Rhett & Link: Commercial Kings; Scrubs; Sealab 2021; Seinfeld; Sherlock; The Simpsons; Sons of Tucson; South Park; Spiderman: The Animated Series; Sports Show with Norm MacDonald; Star Wars: Clone Wars; Summer Heights High; Superjail!; Tenacious D; That '80s Show; Tim & Eric Awesome Show, Great Job!; Titus; Tosh.0; Trailer Park Boys; Twin Peaks; Ugly Americans; Undeclared; Up All Night; The Venture Bros.; Viva La Bam; The Walking Dead; We Can Be Heroes; The Whitest Kids U' Know; Wildboyz; Wilfred; Workaholics; 30 Rock
Shows I'm currently watching:
Avengers: Earth's Mightiest Heroes; Cheers; Dinosaurs; Mad Men; Malcolm in the Middle; Manimal; The Mighty Boosh; The Mitchell & Webb Situation; Most Extreme Elimination Challenge; The Powerpuff Girls; Psych; Robot Chicken; Shameless (US); Sons of Anarchy; The State; That '70s Show; Tiny Toon Adventures; Upright Citizens Brigade; The Wire
Shows on my radar, but haven't yet started
All in the Family; American Gothic; Animaniacs; Battlestar Galactica; Becker; Boardwalk Empire; Boston Legal; Boston Public; Boy Meets World; Californication; Castle; Chappelle's Show; Chuck; Covert Affairs; Criminal Minds; Dallas; Death Note; Doogie Howser, M.D.; Downton Abbey; Dr. Who; The Drew Carey Show; Everybody Loves Raymond; Farscape; Frasier; The Fresh Prince of Bel-Air; Fringe; Gargoyles; Girls; The Good Wife; Greg the Bunny; Happy Days; Haven; Home Improvement; Home Movies; Homicide: Life on the Streets; House; In Living Color; The Jeffersons; Just Shoot Me!; The Kids in the Hall; King of the Hill; Lie to Me; The Life & Times of Tim; Lost; M*A*S*H; Metalocalypse; Monty Python's Flying Circus; NewsRadio; Northern Exposure; Oz; Peep Show; Person of Interest; Pinky & The Brain; The PJs; Reaper; Reno 911!; Rescue Me; Roots; Samurai Jack; The Shield; Six Feet Under; The Sopranos; Spin City; Sports Night; Stella; Suits; Taxi; That Mitchell & Webb Look; The Tick; The Twilight Zone; Upright Citizens Brigade; Weeds; The West Wing; White Collar; Will & Grace; The X-Files; 24; 3rd Rock from the Sun; 8 Simple Rules
Thanks again for reading – feel free to voice your agreements or disagreements below!
Also this:

NULL