The TV List 12.29.12: The TV List Awards – Best of the Best of 2012
December 29, 2012 | Posted by

Welcome one and all to the TV List's first annual TV List Awards. I hope your holidays were jolly – I know mine were. On account of my parents' Christmas spirit, I'll be starting classes at Upright Citizens Brigade Theatre in Los Angeles effective next weekend, so I'd call my Christmas very successful. Now, let's get on to the awards.
I've decided that the format will be ten different awards, with the four runners up, so essentially you'll be getting ten top 5 lists, with a blurb detailing the topic in general below. A lot of thought went into this list, but know that I have to have seen the show nominated in order for it to be considered. With how much I've been spending up, really the only things I'm missing are Mad Men (which I've kind of given up on because it's not compelling to me), Downton Abbey (I'm not necessarily their demographic), and Boardwalk Empire (I'll get to it sooner than later). I have watched 145 full seasons of TV of various shows in 2012 and I'm looking to top that in 2013. I'll sleep when I'm dead – for now, my nights are spent celebrating the art of storytelling.
Best Ensemble Castcolor=green>size=8>
SAMCRO (Sons of Anarchy)size=6>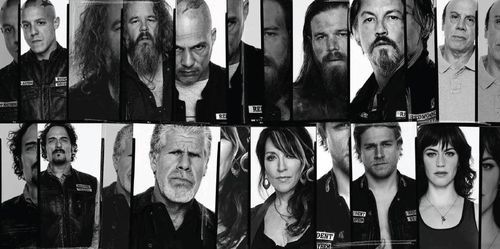 Runners Up:
5th: The Gang (It's Always Sunny in Philadelphia)
4th: The League
3rd: The Study Group (Community)
2nd: The Gallaghers (Shameless)
Group casts, when done well, are the key to a successful comedy – Seinfeld, Friends, Cheers, and many more. In recent years, dramas have figured out how to incorporate the ensemble to full effect and we've gotten to see some excellent television in the process. On the comedy side of things, the gang of Mac, Dennis, Charlie, Dee, and Frank returned to form for an excellent season of It's Always Sunny in Philadelphia with stories like the cereal defense, Maureen Ponderosa's wedding, and revisiting Dennis & Dee's Nazi grandfather Pop-pop. Half of the season was written by the three guys (and it's been a few seasons since the three were the writers on any episode together), and it shows. Also on FX, the gentlemen of The League played through a season cursed by the Shiva to absolutely hilarious effect, culminating in pants-crappingly awesome season finale. Community certainly deserves its recognition anytime ensemble casts are mentioned. Jim Rash's addition to the core cast with his character Dean Pelton has only made things better, even if the show does seem to be on its way out. And my most recently-viewed show, Shameless (the US version) has my favorite family on TV – the Gallaghers – struggling to make ends meet and getting into ridiculously horrible situations every week. That show sucked me in so quickly and got me to care about every member of the family, and I don't know the last time that has happened. Unless we're talking about a figurative family, in which case SAMCRO – the bike club of Sons of Anarchy – takes the cake. The bond between members (even with the inevitable rift that's brewing) makes for the most interesting group cast on television.
Best New Showcolor=green>size=8>
Key & Peelesize=6>
Runners Up:
5th: Brickleberry
4th: Go On
3rd: The Newsroom
2nd: House of Lies
This wasn't the best year for new shows on TV. I didn't like Veep's pilot when I checked it out, and Girls is more annoying to me than anything. Only the top two shows on this list actually really impressed me, but I at least like all of them. The Newsroom had (and still does have) a lot of potential, but it seemed like there were too many contrived character obstacles along the way that took me out of it. That doesn't stop Jeff Daniels from being awesome in it though. House of Lies has an all-star cast and is a show that I'm quite fond of, even if the general public reception of the show has been lackluster. But topping this list is Comedy Central's Key & Peele, a sketch show starring MADtv alumni Keegan Michael Key and Jordan Peele. Week after week, this show continues to improve and deliver some very clever sketches. While much of their content deals with race (specifically the two leads both being half-black, half-white), they still dwell in just everyday satire as well. In a genre that can be very hit or miss, Key & Peele has quickly gained my respect for a sketch show and I hope they get many more seasons in the future.
Best Actresscolor=green>size=8>
Katey Sagal (Sons of Anarchy)size=6>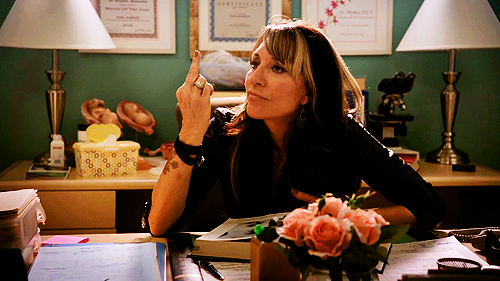 Runners Up:
5th: Julie Bowen (Modern Family)
4th: Claire Danes (Homeland)
3rd: Amy Poehler (Parks & Recreation)
2nd: Anna Gunn (Breaking Bad)
Women are quickly taking over television with many stand-out roles, but the cream of the crop are the above-listed ladies. Julie Bowen's work on Modern Family scored her another Emmy this year, and deservedly so as she's one of my favorite sitcom moms ever – the perfect mix of charm, willingness to be the butt of a joke, dorkiness, hotness, and being neurotic. Speaking of crazy, Claire Danes on Homeland has so many issues that her trainwreck is our viewing pleasure. Or frustration – however you feel about it, but Danes brought the goods again this year (winning herself an Emmy too). The real ladies that shone the brightest this year (in my opinion) are the top three. Amy Poehler as Leslie Knope in Parks & Recreation was doing some of the best dramatic work in a comedy in that I was really going on the emotional ride the show was trying to convey in her run for office. I think the showrunners were fully expecting the end of season 4 to be the end of the series, but got surprised with a renewal, leading to a fifth season with a little less direction, but still a lot of heart and more great episodes for Poehler. Anna Gunn plays a character that way too many people aren't sympathetic to just because she doesn't have her shit together and is not dealing with her meth-producing, cancer-riddled husband with grace – I don't know what people expect, but the character is as real as can be and masterfully acted. But the queen of the proverbial hill is Katey Sagal, despite a season of Sons of Anarchy that saw less character development for her than previous seasons. She is captivating and one of the best parts of the show (still), even if her character has been stripped of all the badassery that exuded in the earlier stages of the show's canon. The ladies brought the goods this year, and I'm looking forward to see who stands out next year.
Best Animated Showcolor=green>size=8>
Archersize=6>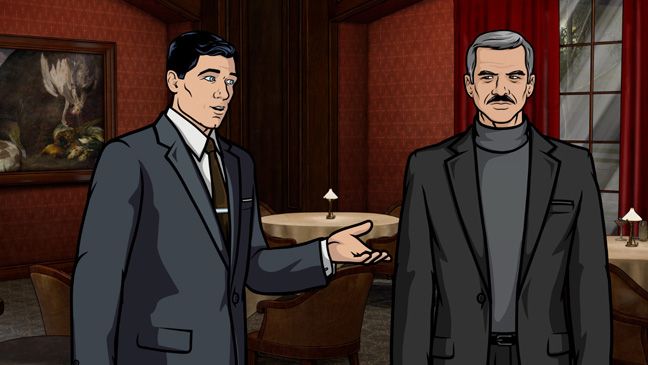 Runners Up:
5th: Bob's Burgers
4th: South Park
3rd: Family Guy
2nd: Futurama
I guess I should have clarified that this list is for shows with an adult demographic – I'm simply not able to keep up with the better animated programs that kids watch (I've heard good things of Adventure Time). Bob's Burgers starts me off on this list with a pretty surprising placement ahead of American Dad!, but while I love that show, it simply didn't bring it this year (at least enough to be in the top 5). On the flipside, Bob's Burgers started off underwhelming and has since become a very effective (albeit simple) family comedy that is a welcomed addition to FOX's Seth MacFarlane-dominated Animation Domination block on Sundays. Speaking of which, Family Guy has impressed me in its ability to regain my fandom, as it had some pretty bad seasons. I feel that the Griffin family has been able to turn things around and become more than just watchable, but enjoyable. In the same vein of ups and downs, South Park had its 16th season this year that had a down run and an up run. The first half of the season was a little disappointing to me, but the second half was pretty much all brilliant, so I split the difference and it still managed to make the top 5. And then in second, you have the always solid Futurama, one of the most consistent shows in animation history, full of deep characters, great jokes, and creative (and smart) plots. But none of those shows hold a candle to the exploits of Sterling Archer. The same studio that brought you Frisky Dingo is going into its fourth season with Archer, and as a spy parody, a comedy, an FX series, and an animated show – it knocks it out of the park every week.
Best Foreign Showcolor=green>size=8>
Angry Boys (Australia)size=6>
NSFW
Runners Up:
5th: Dr. Who (United Kingdom)
4th: Spy (United Kingdom)
3rd: Mr. D (Canada)
2nd: Sherlock (United Kingdom)
I'll admit that I broke my own rule when I put this list together, as I only just started Dr. Who, and I haven't seen the season that would fall into this year. However, knowing what I do about that series, I feel it's a fair statement to put it in the top 5 for shows made outside the US. I've been looking overseas and across borders a lot ever since I saw Trailer Park Boys and it became one of my favorite shows of all time (and then later Summer Heights High). I recently picked up on a little show called Spy from Britain, a family sitcom about a single father with a genius son that doesn't respect him who becomes an employee at MI5, secret service for Great Britain. It's good for a laugh and while it's not a stand-out, there's nothing to dislike about it. Heading up north, there's Mr. D, starring comedian Gerry Dee as a cocky school history teacher who really has no reason to be cocky (also he insists on being the girls' basketball coach), delivering one of the funnier performances on television. But the top two shows on this list are very close – Benedict Cumberbatch as Sherlock is one of the coolest shows whenever it's on, and this year's three episodes were amazing – the relationship between Sherlock and Watson is one of my favorites on TV and I'm excited for the next season, whenever that may happen. But the real winner for me was Chris Lilley's Angry Boys, the follow-up to Summer Heights High and an indirect sequel to his first original series We Can Be Heroes. This show is one of my favorite comedies of all-time already, and it only hit the States earlier this year (on HBO). It follows six characters (all portrayed by Lilley) – a kid facing deafness, his twin brother, their grandmother, and three of the kid's idols (dubbed "legends"). Hilarity ensues in so many ways that I don't even want to go into at risk of spoiling any moment that the show provides, but if you like drier mockumentary-style humor, this show is for you and I cannot recommend it enough.
Best Villaincolor=green>size=8>
Robert Quarles (Justified)size=6>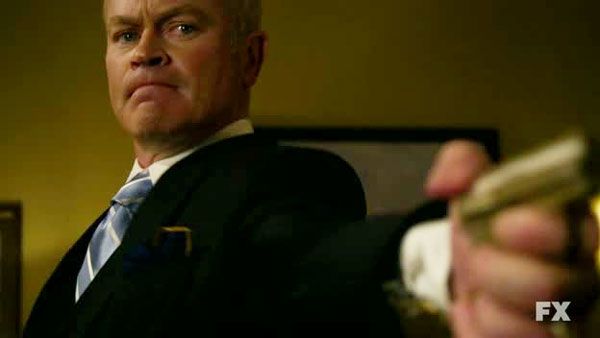 Runners Up:
5th: Damon Pope (Sons of Anarchy)
4th: James Moriarty (Sherlock)
3rd: King Joffrey Baratheon (Game of Thrones)
2nd: The Governor (The Walking Dead)
Before I gets started here, I wanted to point out that Boyd Crowder, Clay Morrow, and Walter White from Justified, Sons of Anarchy, and Breaking Bad respectively should top this list, but I can't fully commit to calling them pure villains, so they didn't make the cut. What we're left with is a man who pulled the strings to murder one of SAMCRO's most beloved Sons in SOA, Damon Pope, the archenemy to Sherlock Holmes and mastermind to the presumed death of the great detective in "The Reichenbach Fall" in James Moriarty, the tyrannical spoiled brat who is just as ruthless as he is merciless in Joffrey Baratheon, and the corrupt sicko in charge of a survivor's colony in a world overrun by zombies. But none of them were as interesting to me as Robert Quarles, Raylan Givens' foil in the third season of Justified, the true sociopath who seems composed and well-mannered before the skeletons in his closet catch up to him and cause him to fly completely off the handle, killing anyone and everyone in his path with a sliding gun in his sleeve inspired by DeNiro in Taxi Driver. If you haven't seen this show yet, do yourself a favor and join in the fun, because the fourth season starts in less than a month!
Funniest Charactercolor=green>size=8>
Dean Craig Pelton (Community)size=6>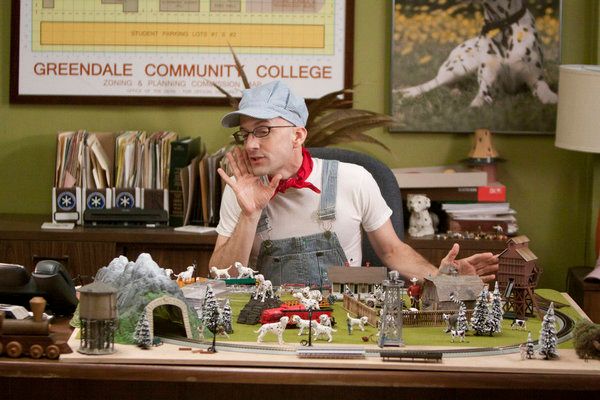 Runners Up:
5th: Phil Dunphy (Modern Family)
4th: Daniel Bryan (WWE programming)
3rd: Ron Swanson (Parks & Recreation)
2nd: Sterling Archer (Archer)
Characters are what draw me personally to television. I know storytelling is an important part of any successful show, but your story doesn't mean anything without strong characters. But occasionally, we just need to laugh, and there are characters for that too. Always hilarious (and one of my favorite TV dads), there's Phil Dunphy, Ty Burrell's character from Modern Family. He's an absolutely lovable simpleton who always wants to be the good guy, but will come through as the authority figure if backed into a corner. In the sports entertainment corner of television, there's WWE's Daniel Bryan who has become one of the most entertaining characters week in and week out, especially since teaming with Kane and forming Team Hell No. He cracks me up, and seeing as he's a character, I see no reason why he can't make a list about TV. On the more subtle side of comedy, there's the equally manly Ron Swanson, whose smooth demeanor has gotten him over with almost every viewer of that show. He's a beacon of masculinity in the most hilarious of ways (although seeing how easily he gets pussy-whipped whenever his exes come back into the picture is equally as comical). H. Jon Benjamin gives one of the funniest voice performances on TV as Sterling Archer with inflection-based comedy every time Archer is in season, but for me, there's still a funnier man on TV. And that man is Oscar-winner Jim Rash, who plays the dean of Greendale college in Community, Craig Pelton. His quirks get exponentially stranger and the ride is a wild one. His man-crush on Jeff and his blatant homosexuality (while still being closeted) make for interactions both creative and gut-bustingly funny. On an unrelated note, I'm into trains now.
Best Actorcolor=green>size=8>
Bryan Cranston (Breaking Bad)size=6>
Runners Up:
5th: Aaron Paul (Breaking Bad)
4th: Michael C. Hall (Dexter)
3rd: Martin Freeman (Sherlock)
2nd: Damian Lewis (Homeland)
Breaking Bad is clearly a show I like, and its cast is a large part of that. In the supporting role of Jesse Pinkman, Aaron Paul continually brings the goods, racking up his second Emmy for the show's fourth season. This award, however, is for the fifth season, and he's not as high as he should be because his character was kind of put on the backburner in the first 8 episodes we got. Next up, Michael C. Hall returned to form for a killer season of Dexter (pun somewhat intended) and gave us more reason to care about America's favorite serial murderer. In considering this category, BBC's Sherlock came to mind, and when I really thought about it, it wasn't the title character that really impressed me the most (although he was great), but Dr. John Watson, played by Martin Freeman (of The Hobbit fame). The conveyance of emotion and friendship on his part are very emotional (culminating in the closing scene of season 2), and moved me to tears because of the performance. Then there's the emotionally hardened Nicholas Brody, portrayed by Emmy-winner Damian Lewis who again blew me away with his work in the second season of Homeland, developing a relationship with Claire Danes' character and doing a 180 in getting the audience to accept him. But the real winner, yet again, was three-time Emmy winner Bryan Cranston for his portrayal of loser-turned-drug lord Walter White in Breaking Bad. At this point, White has come to life because of Cranston and is one of the best-written characters of all time. He is driven by ego, family, and even more ego, and as he finds himself deeper and deeper in trouble, the lengths he'll go to become darker and further. Bryan Cranston's work in season 5 of this show truly is art.
Best Comedycolor=green>size=8>
Archersize=6>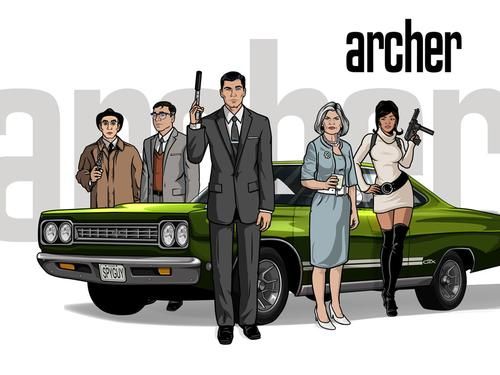 Runners Up:
5th: Modern Family
4th: Childrens Hospital
3rd: Parks & Recreation
2nd: The League
The category that I'm the most qualified to evaluate is comedy – I have seen pretty much every comedy worth a damn in the past ten years through to completion (dramas are still a relatively new category for me – my first was Dexter, and I only started that three years ago). So first, there's Modern Family which is the best family comedy on the air, giving me a reason to root for every character and portraying a vast array of character types, with the entire adult cast constantly nominated for Emmys – not too shabby. Speaking of Emmy winners, Childrens Hospital won one this year for best short-format comedy (it's only 11 minutes long), and it was much-deserved because it was one of the best comedy casts on television (although the ridiculous satirical nature of the show will probably prevent any of them from seeing individual Emmy gold for the foreseeable future). Still though, it's probably the best thing that comes out of Adult Swim every year. Then there's the show that hasn't gotten nearly enough awards but deserves a ton, Parks & Recreation. This was a show that I actually passed over in its early seasons because to me it had a boring premise. I had egg on my face when I started watching it and realized that it's all about following the characters that are all distinctly wacky but completely lovable. They almost feel like a family. On the flip-side of that coin, there's the cast of guys on The League who would be the most evil, dysfunctional family in history if they were related – it's hard to figure out why these guys are even friends with how much crap they dish out week after week…but man is it funny. The season-long curse of the Shiva this year led to some excellent low points in these characters lives, and it cranked the funny up to 11. But yet again, Archer and its band of misfits win the prize. I can tell you why pretty easily too – the dialogue. Scene transitions using dialogue are flawless, and the banter between characters is so joke-dense, it's crazy. Almost every line in the show, be it the writing or the delivery, can warrant a laugh. Without a doubt, in my mind, Archer is the funniest show on TV (and has been for a couple years now).
Best Dramacolor=green>size=8>
Breaking Badsize=6>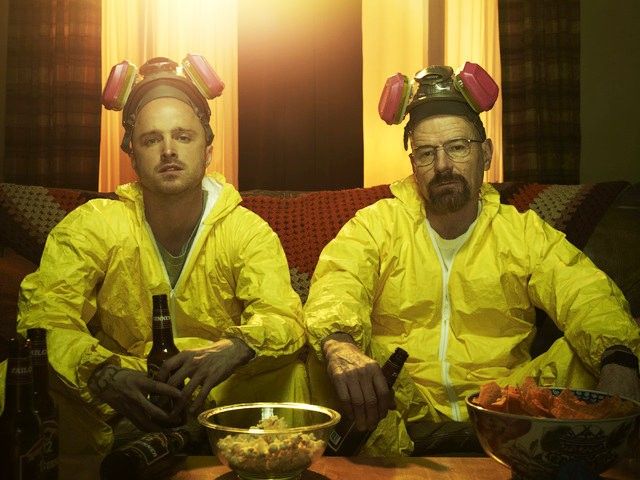 Runners Up:
5th: Shameless
4th: Homeland
3rd: Dexter
2nd: Sons of Anarchy
Anyone who knows me could have seen this coming, as I'm of the opinion that Breaking Bad is the best show in TV history and I'm not shy about letting people know that. Obviously, that's incredibly subjective, but I've never been sucked into a world more and I care about every character in that show (even if I can't stand them, like Marie). It's caring about characters that caused Shameless to narrowly beat both The Walking Dead and Justified for fifth place on the list (by less than a hair – they're all fantastic shows). I also was surprised that by the end of the season, I enjoyed Dexter just a bit more than Homeland, as they both had strong seasons, but America's favorite serial killer saw a return to form in a fantastic season that I was skeptical about because I didn't know how they'd handle Deb. And lastly, Sons of Anarchy – it was recommended to me by the comments section here in my very first week doing this column in September, and I marathoned it all to get caught up. I'm so glad I did because it was a pleasant surprise and the story of Jax is absolutely gripping. But at the end of the day, with only 8 episodes in 2012, Breaking Bad pulled ahead of the pack with some of the best hours of TV ever in the first half of its fifth season.
Thanks for reading the first TV List awards! By this time next year, I'll have completed many more shows and have even more to draw from for these awards – I may even do an "all-time" list at some point, but we'll see. I'd also like to thank the commenters who have recommended me shows throughout the run of this column, as I've found some excellent gems in Sons of Anarchy and Samurai Jack, and look forward to continuing rounding out my list. Have a happy New Year's holiday and I'll see you back here in 2013!
Shows of which I have seen every episode (including shows still on the air):
Da Ali G Show; American Dad!; American Horror Story; Andy Barker, P.I.; Andy Richter Controls the Universe; Angry Boys; Aqua Teen Hunger Force; Archer; Arrested Development; The Batman; Batman Beyond; Batman: The Animated Series; Beast Wars; Better Off Ted; The Big Bang Theory; Big Bite; Black Mirror; Bob's Burgers; The Boondocks; Bored to Death; Boss; Breaking Bad; Brickleberry; Bunk; Burning Love; Childrens Hospital; China, IL; Clerks: The Animated Series; The Cleveland Show; Clone High; Comedy Bang! Bang!; Community; Conan (on TBS); The Critic; Curb Your Enthusiasm; Delocated; Dexter; The Drunk & On Drugs Happy Funtime Hour; Eagleheart; Eastbound & Down; Ed; Entourage; Episodes; Family Guy; Firefly; Flight of the Conchords; Franklin & Bash; Freaks & Geeks; Friends; Frisky Dingo; Futurama; Game of Thrones; Go On; Happy Endings; Harvey Birdman, Attorney at Law; Homeland; House of Lies; How I Met Your Mother; Human Giant; Hung; The Increasingly Poor Decisions of Todd Margaret; The IT Crowd; It's Always Sunny in Philadelphia; Jackass; Jon Benjamin Has a Van; Justified; Key & Peele; Kid Notorious; The King of Queens; The League; Louie; Lucky Louie; Luther; The Middle; The Mitchell & Webb Situation; Modern Family; Monk; Mr. D; Mr. Show with Bob & David; My Name Is Earl; NTSF:SD:SUV::; The Office (UK); The Office (US); Parks & Recreation; Party Down, Portlandia; Rhett & Link: Commercial Kings; Scrubs; Sealab 2021; Seinfeld; Shameless (US); Sherlock; The Simpsons; Sons of Anarchy; Sons of Tucson; South Park; Spiderman: The Animated Series; Sports Show with Norm MacDonald; Spy; Star Wars: Clone Wars; The State; Summer Heights High; Superjail!; Tenacious D; That '80s Show; Tim & Eric Awesome Show, Great Job!; Titus; Todd & the Book of Pure Evil; Tosh.0; Trailer Park Boys; Twin Peaks; Ugly Americans; Undeclared; Unsupervised; Up All Night; Upright Citizens Brigade; The Venture Bros.; Viva La Bam; The Walking Dead; We Can Be Heroes; The Whitest Kids U' Know; Wildboyz; Wilfred; Workaholics; A Young Doctor's Notebook; 30 Rock
Shows I'm currently watching:


NULL