411 Fact or Fiction: Is 'Faith' George Michael's Best Song?
December 30, 2016 | Posted by
Welcome to the 411 Music Fact or Fiction! This week, Tony Acero takes on Jeremy Thomas.
"Faith" was George Michael's best song.
Tony Acero: FICTION – But of course, this is extremely subjective. Truth is, I'm not even sure this was his most famous song, let alone best song. And no, I won't name one as his best, because the answer to that doesn't really matter when we are celebrating the life of a music legend. The dude was influential to no end, and as many reports have shown, we may be losing more and more of our beloved in the coming years due to the surge in population. So it's saddening to see someone of such acclaim, who has been relatively quiet for a while now, go towards the sun. Ah George…
Jeremy Thomas: FICTION – "Faith" is a truly great song and one of the seminal pop hits of the 1980s, but it isn't quite his best song. For my money, I'd put either "Careless Whisper," "Freedom '90," "One More Try" or "Father Figure" at #1, with "Jesus to a Child" as a dark horse contender. Those song were Michael at his most inspired, with great lyrics and serious soul behind them. Michael was at his pinnacle when he combined his vulnerability with sensuality, and most of those tracks project that while "Freedom '90" was Michael taking control of his life and stepping out in a new, more confident direction to his career. I love "Faith," but it's probably top 5 at best for me.
You're excited for Lupe Fiasco's new album DROGAS Light.
Tony Acero: FACT – I love Lupe when he raps. When he talks, not so much. He's unique enough to want to hear, yet vibrant enough in lyrics to want to stick around. Lupe has had a chip on his shoulder before, and although that seems to be gone for now, I'm looking forward to a more higher brow rap than what has been creeping through the airwaves over the past year.
Jeremy Thomas: FICTION – Lupe Fiasco is someone I listen to and enjoy, but he's not someone I get excited about. As much as I thought Tetsuo & Youth was a good album, I still think of him more as the guy who made the stunningly mediocre Lasers and I'm not quite the fan of his first two albums the way that other people are. DROGAS Light may well be a great album, and if so I'll be quite happy to have checked it out. I'm just not getting myself pumped up for it pre-emptively because I think there are at least moderate odds I won't be a huge fan.
Even with a prison sentence, it's unlikely The Game's next album is his last.
Tony Acero: FACT – Don't believe anything The Game ever says about the rap game, or his place in it. In fact; don't ever believe any rapper when they speak about retiring. Ever. Like not even once. Don't. In all seriousness, The Game never speaks the truth anymore, and although he's not as juvenile as he once was when he started, there's little truth in him retiring after his jail stay.
Jeremy Thomas: FACT – Game is what, in his late thirties? He's not retiring from music. I think that he's making a smart publicity move by talking about his album before he goes off to jail, so he can keep himself in people's minds. Let's not forget though that he said LAX would be his final album, and that was in 2008. He's released five albums since then. So while I don't normally give a lot of credence to the idea that musicians are retiring (especially young), that's doubly the case here because he's played this game before.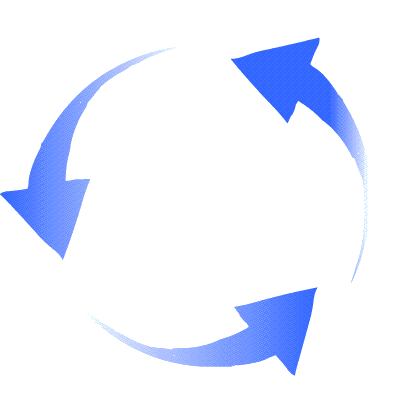 SWITCH!
As it hits its 30th anniversary, The Joshua Tree is still the best U2 album.
Jeremy Thomas: FICTION – Man, you're going to make me choose between U2 albums? I mean sure, the band has released some bad music (Hello, Pop and Europa), but when looking at their top albums, that's a tough call. Joshua Tree is an all-time great LP, no question. And if it weren't for Achtung Baby, this would be a FACT for me. But I can go back and forth on which of these two albums is my favorite at any given day, and I believe the same applies when critically assessing them. They're both packed with the band's best music and I would say that while Joshua Tree is more consistent, Achtung hits bigger highs with "One" and "Mysterious Ways." At the moment I'm going to say Fiction because I think Achtung represented a turning point in their career that allowed them more longevity than they otherwise would have, but I can't argue with anyone who considers this Fact either.
Tony Acero: FICTION – Another "best" statement that I can't stand by, although for very different reasons. Aside from the very famous songs of theirs, I know next to nothing. Even when they forcibly added their music onto my phone, I shunned an ear away from them. They're not my bag, baby.
You're interested in new music from The Prodigy.
Jeremy Thomas: FACT – I never think of The Prodigy all that much, but when I do, I usually enjoy their music. They went through a rough patch after The Fat of the Land's success, dipping either in sales (Always Outnumbered, Never Outgunned) or in quality (Invaders Must Die) but I have a lot of appreciation for what they do. I won't say this is anywhere near the top of my anticipated albums of the year list, but I will be checking out the new album when it releases next year, for sure.
Tony Acero: FACT – But only just barely. I tend to be interested in new music in general, just to kind of grow my scope (this, of course, after just saying I haven't listened to U2), so if prodigy is dropping something, I'm certainly going to give the album a go at least once. I'll likely never listen after that save for a track or two, but I'm certain I'll listen.
Big Sean's new track 'Moves' is not up to par with his usual stuff.
Jeremy Thomas: FACT: I'm not a huge Big Sean fan, although he has a couple really good tracks and I enjoyed Dark Sky Paradise just fine. "Moves" lost me when it spend far too long in an intro talking about "making titties move." It's not creative, it's done without wit and the rhymes that follow are meaningless. "Moves" has a Nicki Minaj-level of lyrical banality, and I guess that works for sales and streaming numbers but it's certainly not a good track by any measure.
Tony Acero: FICTION – A lot of comparing questions this week, no? Truth is, Big Sean is always hit or miss, and this one lies somewhere in between. What that means to me is that it's certainly "up to par" with his previous outings.
Thoughts? Comments? Animal? Vegetable? Mineral? Reply in the comments below to give your own take on this week's topics! Don't forget to follow us on Twitter!
http://www.twitter.com/411wrestling
http://www.twitter.com/411moviestv
http://www.twitter.com/411music
http://www.twitter.com/411games
http://www.twitter.com/411mma