411 Fact or Fiction Music: Was Fall Out Boy's New Song Disappointing?
May 12, 2017 | Posted by
Welcome to the 411 Music Fact or Fiction! Jeremy Thomas here, taking over for Joseph Lee for a week in putting this shebang together. This I'm taking on Tony Acero; let's get right to it.
You're excited by the news of Haim's second album.
Tony Acero: FICTION – Who? Ok, I'm only half kidding. I have very little interest and knowledge of who Haim is, and I have little interest in knowing who they are, even after this column. After some research, I see that they are simply not my particular cup of tea. It appears that they are friends of Taylor Swift, and was even on tour with her for a while. Even so, I still have little interest in their existence. Wait, why is this a question?
Jeremy Thomas: FICTION – I am a deeply passionate Haim fan — seriously, they're about my favorite currently-active band — and have been waiting for their second album ever since the first one was released, so it's fair to say I'm excited. Este, Danielle and Alana Haim are an incredibly talented and versatile pop group that displayed an ability to enfold everything from 1980s pop/rock influences and folk to hip-hop touches into Days Are Gone. Something to Tell You, from what we've heard so far, promises to include a lot more of that kind of cross-genre sound and I couldn't be happier. The world needs more Haim music and the quicker it gets here, the happier I'll be.
There doesn't appear to be any merit to the lawsuit against R. Kelly for breaking up a man's marriage.
Tony Acero: FICTION – While I'm not one to necessarily condone cheating, even if it's with R. Kelly, it does appear that Mississippi is one of the few states that allows spouses to sue others for breaking up their marriage. This is actually the only reason why I would consider there a possibility of merit with regards to this situation. In other words, Kelly probably should have stayed Trapped in the Closet this time around.
Jeremy Thomas: FICTION – Oddly, there does appear at least some merit to this because of that bizarre law about alienation of affection lawsuits. By no means am I saying that Kelly is in the moral right (assuming he knew the woman was married — but let's be honest, he probably didn't care either way) here, but most of the time when your partner is having an affair, there's more to it than just "I want to be with that person and not you." Kelly was the guy, but it very possibly could have been anyone. Regardless, the legalities of it appear to state that the suer does have some sort of claim here, or at least a law to back him up. That is, by definition, merit.
Ja Rule and Billy McFarland will eventually settle the lawsuit over the Fyre festival.
Tony Acero: FACT – Is this about that festival where rich fools got stuck on an island for a concert that was overboasted and oversold? Ah, it is. While I'm not one to judge too harshly on people who spend copious amounts of money on concert tickets (I've spent nearly $500 to see Jay Z up close), I still can't see the reasoning behind doing such a thing. Still, this doesn't mean that we should be totally apathetic towards what happened to them. Right? With regards to Ja Rule, I haven't cared about this ant-lookin fool since he was slaughtered verbally by Eminem. Back to the question, it appears that the easiest way for McFarland and Antman to deal with this would be to settle outside of court, because the evidence is pretty obvious and apparent.
Jeremy Thomas: FACT – I think it's pretty obvious that this one will be settled. Which is not to say that Ja Rule and McFarland don't owe a shit-ton of money to people over this, nor to argue that the attendees weren't dumb as a box of rocks for paying that much money for a festival. But when people that rich get screwed out of that much money in an event that had as much negative press as this did, I think that it's time for some compensation to exchange hands. It just won't be for the $100 million that the suing parties are hoping for. What boggles my mind is that they're planning to try again next year with this Fyre Festival nonsense, albeit somewhere in the US. Yeah, good luck with that.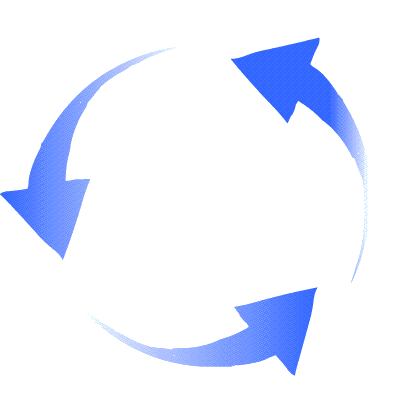 SWITCH!
You have no interest in a sequel to Baby Boy.
Jeremy Thomas: FACT – As much respect as I have for the first film, this is just a bad idea. The first film was capturing lightning in a bottle and wouldn't have been as good as it was without John Singleton behind the camera. Trying to revisit that a second time around isn't gonna work. And with respect to Taraji P. Henson and Tyrese — both actors I admire — they're not in the tier of Hollywood where you greenlilght a film just based on their names, no matter how successful the Fast & Furious franchise or Hidden Figures and Empire are. It could always surprise me and exceed expectations, but I'm not hopeful.
Tony Acero: FACT – Yeah, no thanks. The first film has become a staple of BET television, and helped to shape antiquated racial stereotypes, yet held a lot of truth in it as well. A second one, more than fifteen years later, is unnecessary, and weird. Don't get me wrong, I really do enjoy the first film, and if it's on, I don't stray away from watching it. I just feel like a sequel to Jody's story is pretty pointless, but a crash grab attempt due to Empire's success and Fast and Furious's hype.
J. Cole's 4 Your Eyez Only HBO documentary was good.
Jeremy Thomas: FACT – I didn't love it as much as some of HBO's other documentaries, but it was an extremely well-made film that spoke to a lot of the issues that Cole addresses in his music. One thing I can always say about the man is that when he finds something he's passionate about, he makes sure to shine a spotlight on it in some way. 4 Your Eyez Only did exactly that as it laid out his travels to various cities and spoke to how he sees America today. I'd highly recommend that people check it out, even if you're only a casual fan of his.
Tony Acero: FICTION – Tried as I might, I was unable to watch the documentary by the time I had to answer this question. The thing about Cole, however, is that he is a storyteller – and a good one, so I have high hopes that the documentary was more than good. Can I answer truthfully and without bias? No. Cole is young, and although his latest album didn't do all that much for me, the skill is still there. If you're asking me if a documentary I have not seen was good, then I can't tell you. If you're asking me for the potential of it considering who is behind it, then I will say it is high.
Fall Out Boy's new song "Young and Menace" was disappointing.
Jeremy Thomas: FICTION – It was very different from what most people expect from a Fall Out Boy song, but that doesn't make it disappointing. Quite the contrary; people have been referring to the group as a one-trick pony for years and while I don't agree, it was absolutely nice to see them release something far more adventuring. It's still definitely very much a Fall Out Boy song but there are a lot of elements I wouldn't expect from them. I can see how people would be turned off by it, but I really enjoyed it and it actually has me more interested in their new album than I previously was.
Tony Acero: FICTION – I can't be disapponted by a song from a band I have few expectations from to start. This isn't to say that Fall Out Boy is not a staple of my childhood years listening to music, but it also wasn't my go to band or musical taste, like ever. With regards to the song specifically, I didn't mind it. It's an updated sound with a familiar voice – which is what every band should be trying their damndest to do on a consistent basis. This is how you grow, people. Nostalgia is great, but growth is necessary – so who am I to hate on their attempts of 2017 success?
Thoughts? Comments? Animal? Vegetable? Mineral? Reply in the comments below to give your own take on this week's topics! Don't forget to follow us on Twitter!
http://www.twitter.com/411wrestling
http://www.twitter.com/411mania