411 Fact or Fiction Music: Was Metallica Disrespected At The Grammys?
March 4, 2017 | Posted by
Welcome to the 411 Music Fact or Fiction! This week, Joseph Lee takes on Jeremy Thomas.
Lady Gaga is a great choice to replace Beyonce at Coachalla.
Joseph Lee: FACT – Judging from ticket sales, people are going for the event, not the artist. Lady Gaga is almost as big a name as Beyonce at this point, so swapping one out for the other shouldn't matter.
Jeremy Thomas: FACT – No doubt people are going to be disappointed, and that's understandable. Beyonce and Gaga are two very different kinds of pop stars on certain levels and someone who bought a ticket to see the former may not be a fan of the latter. But considering the situation Coachalla was in, they went with as good of an option as they could. Gaga is a consummate performer who knows how to put on a memorable show and she's no slouch when it comes to her vocal range. All things considered and with no one particularly being at fault — Beyonce is wise to follow doctor's orders — I think this is as good an option as they could have come up with.
You disagree that Metallica was disrespected at the Grammys.
Joseph Lee: FACT – It was a bad night for Metallica, sure, but I wouldn't call it blatant disrespect. If anything it was just another edition of the Grammys were things weren't run as smoothly as they should be.
Jeremy Thomas: FACT – I feel bad for Metallica, but the performance came through just fine and what happened was strictly an accident. The mic cord that got unplugged is something that could have happened to anyone and with all due respect to Corey Taylor, I don't think that Metallica's sound people would have been any less likely than the Grammys' crew to make that mistake. It makes sense that the show doesn't let all the individual sound people do production work, as that's way too many cooks for one soup. It happened and it sucks, but "disrespect" is a bit too much.
You don't see the Remy Ma/Nicki Minaj beef going anywhere.
Joseph Lee: FACT – I've literally never heard of Remy Ma once until I read that story. I don't exactly have my finger on the pulse of the rap scene, but she's definitely not a name. That said, rap feuds in general tend to fizzle out these days without really doing anything for either party. I expect this will do the same.
Jeremy Thomas: FACT – Listen, I'm the music editor for this site and I only had a vague idea who Remy Ma was before now. That probably speaks more toward me than it does her, but the fact remains that most people have no idea who she is whether she's a Grammy nominee or not. Nicki Minaj's feuds with much more well-known artists haven't gone anywhere and while this may get Remy Ma some headlines she didn't previously have — and more power to her for doing that — it isn't like this is going to go much of anywhere beyond that.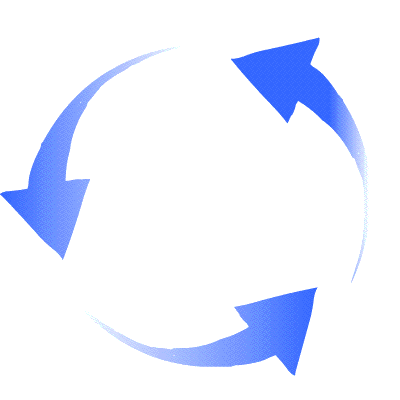 SWITCH!
Ed Sheeran's new song "Eraser" is a nice change of pace for him.
Jeremy Thomas: FICTION – That's not to say it's not a good song, because I really dug it. But Ed Sheeran rapping isn't a new phenomenon. He's done it several times before, notably on X tracks like "The Man" and "Take It Back." I believe that this is the first time one of his rap-style tracks has been a single (unless you count the likes of "You Need Me, I Don't Need You" and "Don't" as rap, but they really aren't). So while I can see that it's probably a fair change of pace for casual Sheeran fans, people who have delved deeper into his discography aren't going to be surprised that he's got some flow to him.
Joseph Lee: FACT – It's nice to see him attempt rap if that's something he enjoys doing. I don't care for his stuff either way, even if he is talented. He can certainly rap better than I ever could.
Alicia Keys' impression of Adele was spot on.
Jeremy Thomas: FICTION – I normally enjoy the "Wheel of Musical Impressions" segment and I'm a huge Alicia Keys fan, but this whole segment was kind of painful to watch. She didn't nail Adele's voice, she performed "The Alphabet Song" to the tune of "Hello" in her own voice. She had fun with it and I appreciate that but her Adele impression wasn't much of an impression. And the less said about her attempt to emulate Gwen Stefani, the better. She did do an okay Janis Joplin, though I wouldn't rank it much better than that.
Joseph Lee: FICTION – Not even close, and her Gwen Stefani wasn't good either. She was more trying to get their cadence in that particular song than sounding like them, though.
The lawsuit between the creators of Spinal Tap and the studio will end in a settlement.
Jeremy Thomas: FACT: Assuming that Vivendi and StudioCanal don't get the full dismissal, which I doubt will happen, I think a settlement is almost a certain thing unless Harry Shearer refuses to do so. And I can't imagine that the studios won't be able to offer up something signficant enough that he won't give in. Lawsuits over accounting misappropriation almost always end up in settlements if they don't get dismissed out of hand because a loss on the company's part opens them up to a ton more lawsuits via precedent. This kind of thing has happened many times in the past with other studios and they very, very rarely go to court. I don't see why this would be any different.
Joseph Lee: FACT – Settlements are pretty standard in lawsuits like this one and I expect this will be no different.
Thoughts? Comments? Animal? Vegetable? Mineral? Reply in the comments below to give your own take on this week's topics! Don't forget to follow us on Twitter!
http://www.twitter.com/411wrestling
http://www.twitter.com/411moviestv
http://www.twitter.com/411music
http://www.twitter.com/411games
http://www.twitter.com/411mma