411 Music Fact or Fiction: Does Bohemian Rhapsody Look Entertaining?
July 21, 2018 | Posted by
Welcome to the 411 Music Fact or Fiction!
You're interested in the David Bowie 80s box set.
Joseph Lee: FACT – It's hard to pick which decade of Bowie is the best, but the 80s are definitely up there. And I'd wager that even unreleased tracks from that era are still pretty dang good. It was hard for Bowie to make bad music.
Jeremy Thomas: FACT – If there's anyone I'm going to buy a boxed set for, it's David Bowie or Bob Dylan. What Bowie means to me as an artist and public figure can't be properly described; he was a huge influence on who I became as a person in many ways, including my musical tastes. As anyone who's read these Fact or Fiction columns can tell you, I'm not a big purchaser of physical music anymore. I prefer streaming almost entirely. But this, I will probably end up purchasing.

The Bruce Springsteen Broadway show in Netflix is a must-see.
Joseph Lee: FACT – Yeah, like I'm going to turn down the chance to see a Broadway show I wouldn't get to see otherwise. It's Springsteen, man. I'm ready to see that.
Jeremy Thomas: FACT – I mentioned this in a previous Fact or Fiction, but I would love to see what he would put into a Broadway residency. I would never be able to see it if it wasn't airing somewhere, so I'm ecstatic that Netflix will be doing so. Springsteen is someone who delivers a great show no matter what the venue is, and his concerts have always been pretty stellar. I'm all for this and will definitely be checking it out.

Ciara's new single "Level Up" was decent.
Joseph Lee: FICTION – Why is so much lame pop music these days about repetition? That's not how you do catchy song. You do that with a decent hook and memorable lyrics. Ciara leans too much into that Nicki Minaj vibe here and the track is annoying as hell.
Jeremy Thomas: FICTION – Ciara's vocal work is as good as it ever is. I will almost always enjoy her singing and appreciate her talent. However, the production track isn't entirely up to par and the chorus is mind-numbingly irritating. This is a song that feels churned out with about half a thought; they put some effort into the verses and then just threw in the towel before they could get to the chorus. I have no love for this song on the whole and have no plans to listen to it again.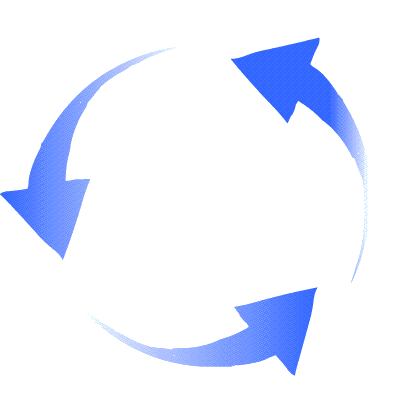 SWITCH!
Bohemian Rhapsody looks like a very entertaining biopic.
Jeremy Thomas: FACT – It's still a few months until its release, and there is some doubt hanging in because of all the drama caused by Bryan Singer's departure, but there hasn't been anything released so far that hasn't made me very excited. Rami Malek looks to be doing a perfect job as Freddie Mercury, and all of the preview material has been right on the ball to date. That may not ultimately hold up to be a great film overall when the whole thing is said and done, but right now there's no reason for me to doubt it.
Joseph Lee: FICTION – It looks a little too sterile for a biopic about Freddie Mercury but it still looks like it could be a fun watch. I'm looking forward to seeing Rami Malek kill it on a bigger stage after doing so well with Mr. Robot.
Jack White's new video "Corporation" was solid.
Jeremy Thomas: FICTION – I have to answer "Fiction" on this one, because I don't have an active Tidal account at the moment and thus don't have access to watch it. It's Jack White so I'm sure that it's great, but hiding a music video behind a paywall gets a generic thumbs down for me and I don't know for sure whether the video would do anything to counteract that.
Joseph Lee: FACT – You gotta love Jack White. He's constantly busy with music, whether it be his solo work, his side projects or his Third Man Records. Anyway, putting a video behind a paywall is pretty stupid, but the song itself is solid so I'll give it a win for that.
The video for Ariana Grande's "God is A Woman" is ridiculous.
Jeremy Thomas: FICTION – It's not any more ridiculous than a lot of other artistic videos. Sure, it has some out-there concepts to it, but I will gladly take this over the usual Arianda Grande video where she vaguely shimmies and stares with half-lidded eyes at the camera in videos where the only thing different among them is the setting. I won't say I didn't roll my eyes a bit at the Pulp Fiction dramatic reading in the middle, but that was shorter and less ridiculous than most mid-song interrupting scenes in music videos.
Joseph Lee: FACT – Hey look everyone, Ariana's trying too hard again! At least this time she's trying to be Madonna (with a Madonna voice cameo, even) instead of, I don't know, every other "sexy" pop star out there. But yeah, the video is pretty ridiculous, as it's a mish-mash of ideas and it's kind of hard to even tell what she's going for.
Thoughts? Comments? Animal? Vegetable? Mineral? Reply in the comments below to give your own take on this week's topics! Don't forget to follow us on Twitter!
http://www.twitter.com/411wrestling
http://www.twitter.com/411moviestv
http://www.twitter.com/411music
http://www.twitter.com/411games
http://www.twitter.com/411mma