411 Music Fact or Fiction: Was Bruno Mars the Right Choice For Album of the Year?
February 3, 2018 | Posted by
Welcome to the 411 Music Fact or Fiction!
Bruno Mars was the right choice to win Album of the Year at the Grammys.
Joseph Lee: FACT – I'm sure arguments could be made for a few of the other nominees, but Bruno Mars is putting out some of the more enjoyable music out there right now, and there's something to be said for music that makes you feel good in this day and age. I loved 24K Magic and think it's deserving of its win.
Jeremy Thomas: FACT – He wasn't my pick — I was pulling for Kendrick Lamar's Damn – but it's also not a choice I can particularly argue with. Frankly, this was a year I could have seen just about any of the nominees win and wouldn't have had a problem with it. 24K Magic, Damn, Jay Z's 4:44, Lorde's Melodrama and Childish Gambino's Awaken, My Love! were all albums that legitimately ranked among the best of the year for me. So while it might be a cop-out, I think this is one of those rare years that voters didn't have a wrong choice to choose from.

You enjoyed the performances at the Grammys for the most part.
Joseph Lee: FACT – It was a solid set of performances. I actually didn't really care for U2 of all things, because mostly I think U2 is super pretentious, but that's me. Gaga and Kesha did really well, with Kesha in particular surprising me. She is completely removed from the days of "Tik Tok" and it's for the better.
Jeremy Thomas: FACT – There are always going to be a couple duds, but all in all I thought they were great. The Kendrick/U2 medley to kick things off was exceptional, Lady Gaga killed it, Kesha's performance proved those who thought she couldn't sing very wrong and Logic's "1-800-273-8255" was awesome. Those were my favorites, but there were a lot of other good ones, too. I didn't love the Sting/Shaggy team-up and Sam Smith was dull as dishwater, but there were more than enough great performances to drown those out.

Snoop Dogg will be able to pull off a successful gospel album.
Joseph Lee: FACT – Snoop's pretty much bulletproof at this stage in his career, which is probably why he does whatever he wants. If he thinks he can pull off a gospel album, I'm sure it's doable. Even if he doesn't, it's not like it's going to hurt him any. He went through a period where he called himself Snoop Lion and nobody batted an eye.
Jeremy Thomas: FACT – I really wouldn't put it past him. I mean, Snoop put out a reggae album that wasn't all that bad, so why not a gospel album? It will definitely be successful in a financial sense as gospel music is one of those niche genres that fans tend to listen to just about everything in, and fans of Snoop's will check it out just for curiosity's sake. Will it be a great album? I don't know, but he's a varied enough artist that I can definitely see him pulling this off. Also, it's a weird enough-seeming combination on first glance that it just might work. I'll give it a shot at least, even if I'm not a huge gospel fan.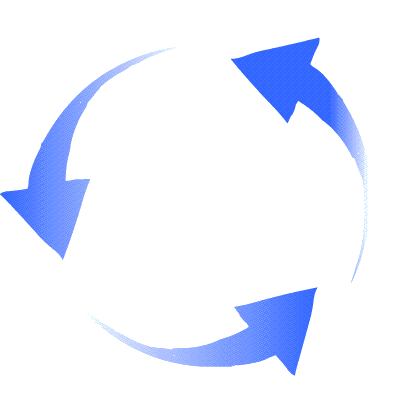 SWITCH!
The Black Panther soundtrack sounds like a great album.
Jeremy Thomas: FACT – That's a whole lot of talent compiled in one place, and with Kendrick Lamar curating the whole thing I have little doubt that it will be well worth listening to. Comic book movie soundtracks are not generally the best movie albums out there, but this is one I will definitely take a listen to with the likes of Lamar, SZA, The Weeknd and Jay Rock involved. Even the presence of 2 Chainz, who I generally hate, isn't enough to warn me off this one.
Joseph Lee: FACT – We've come a long way from Soundgarden contributing a passable track on the Avengers soundtrack. Kendrick Lamar is all over this thing and the tracks already released have been pretty solid. Might be the best Marvel music release since the first Guardians of the Galaxy Awesome Mix.
You enjoyed Breaking Benjamin's new single "Red Cold River."
Jeremy Thomas: FACT – Only in a mild capacity, but yeah it was solid. I don't think it fits in the higher ranks of Breaking Benjamin's discography, but it's okay. There's a vaguely anthemic quality to the hard rock song that m akes it catchy enough, but it also feels a little bit hollow. The best thing I can say about the song is that it was easy to listen to and I was somewhat into it while it was on. Even if I don't have an urge to add it to my music rotation, that's enjoyment enough for me to call this a Fact.
Joseph Lee: FACT – Ben Burnley's got a set format and style of song and damn it, he's going to milk it until it's dry! "Red Cold River" actually disappointed me a little as a follow-up to the great comeback album Dark Before Dawn, but it's grown on me since then. It's certainly better than their second single, which sounds like it belongs a decade ago back when Three Days Grace was big.
You're interested in the new Stone Temple Pilots album.
Jeremy Thomas: FICTION – We discussed the future of STP a while back after Chester Bennington died, and I remember saying at the time that I didn't expect them to excel simply because competing against Weiland and Bennington's memories is an impossible bar to set. That still applies. This is certainly not to discount to talents of Dean DeLeo, Robert DeLeo and Eric Kretz, and I think Jeff Gutt is a fine frontman, but while I will check out the album I'm not sure that it's with much level of interest. It's entirely unfair, but I would be more interested if they weren't trying to operate under the STP name.
Joseph Lee: FACT – Jeff Gutt has to step out of the shadow of not only Scott Weiland, but Chester Bennington after his brief run with the band. I'm not sure he can, but I will say I'm interested to see him try. No one thought Alice in Chains could pull off a return with a new lead singer and they did okay.
Thoughts? Comments? Animal? Vegetable? Mineral? Reply in the comments below to give your own take on this week's topics! Don't forget to follow us on Twitter!
http://www.twitter.com/411wrestling
http://www.twitter.com/411moviestv
http://www.twitter.com/411music
http://www.twitter.com/411games
http://www.twitter.com/411mma