411 Music Fact or Fiction: Is Donald Glover's 'This Is America' A Good Track?
May 26, 2018 | Posted by
Welcome to the 411 Music Fact or Fiction!
YouTube Music will be a big success.
Joseph Lee: FACT – Streaming services are a dime a dozen but Youtube is really good at expanding so I think they'll be fine. Although I would think they should fix their issues with content creators and fair use before they try new projects. That's a debate for another day.
Jeremy Thomas: FACT – I guess it depends on what you count as a "big success," but I think it will do well enough to prove nicely profitable for YouTube and provide the platform for the service to expand. Anyone expecting it to hit Spotify or iTunes numbers right off the bat are being unrealistic; its a later player in the streaming game, and it has plenty of ground to make up. But it also has a very strong base to pull from, to say the least, in the set of users who utilize YouTube for video purposes. The cost is low enough and pairing it with YouTube Red for a package deal should help turn it into a successful endeavor for YouTube.

T.I. was in the right after getting arrested at his gated community.
Joseph Lee: FICTION – It does seem that way from what we know, but I don't think there are enough facts out to properly judge. It was probably more of a matter of the guard was inept but T.I. also overreacted, which led to everyone looking bad.
Jeremy Thomas: FICTION – To be clear here, I'm not saying T.I. was in the wrong. I'm saying that we simply don't know enough to say one way or another right now. I imagine the truth will come out eventually since there was surveillance video, but right now it's a "he said, he said" situation. On one hand I think T.I. stepped into a certain situation when he was intoxicated to the point of potential belligerence. On the other hand, the stories that we got from the two sides vary pretty significantly. I'm going with Fiction here because I think it's more a matter of "no one is in the right," but the proof will win out in the end.

Meek Mill should have made his voice heard at President Trump's prison reform summit.
Joseph Lee: FICTION – Putting politics aside, it just seems that the President is a guy that doesn't care what anyone thinks. Whatever he was going to do or not do about prison reform, it's going to happen. Hearing other viewpoints is just a formality and I'm sure whatever Meek had to say would fall on deaf ears.
Jeremy Thomas: FICTION – I can certainly understand the sentiment that Mill should have been involved in the summit. This is obviously an issue that he feels very strongly about, and the fact that he was scheduled for the summit says it was something he had interest in. However, Mill makes a good point when he expressed concern that the summit would be more about himself and Trump, and not the issues themselves. It wasn't a matter of Mill taking his ball and going home; he simply chose not to attend so that the focus would be more on fixing the issues present. (Rumors that Jay Z convinced him not to show up have been steadfastly denied by Mill.) I have to appreciate that.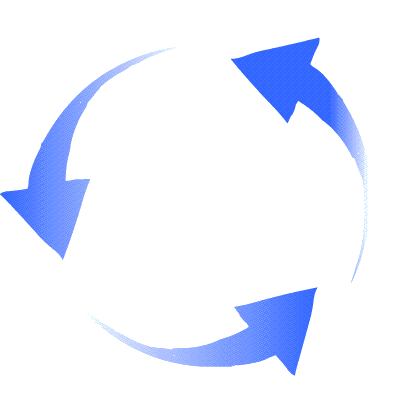 SWITCH!
The ABC special on Michael Jackson's final days is in poor taste.
Jeremy Thomas: FACT – I went back and forth on this one, and I must say that I didn't watch it so I can only go off what was reported about it. Documentaries about celebrities' deaths are not inherently in poor taste, obviously. There are plenty of great documentaries looking at the deaths of famous people. It's all about tone and whether the producers are trying to cheaply capitalize off said death. In this case? Yeah, I'm leaning that way. The marketing around this project was somewhat questionable and the fact that the special apparently didn't have anything new to add does give this a seamy sort of edge. There have been worse certainly, but that doesn't excuse this one.
Joseph Lee: FICTION – I can't really say for sure as I didn't watch it, but I'm going with no. Jackson's been dead for almost a decade, so I think if someone wants to do a documentary about him, it should be fine. It'd be like calling the Andre the Giant doc exploitative just for existing.
Godsmack's "Bulletproof" is a far cry from their earlier days.
Jeremy Thomas: FACT – I have to preface this by saying that I am not one of the biggest Godsmack fans in the world. I think they're a fine band, and I actually quite liked 2014's 1000hp, but they've never been one of my absolute favorites. That said, I think that it's a far cry stylistically from what they usually do, if not a far cry quality-wise. I kind of dig the song after a fashion, but it is lacking the trademark aggression that the band is known for. So yeah, if nothing else it's a big change from a musical stylistic direction. As for how good it is…well, I can understand longtime fans not being big on it.
Joseph Lee: FACT – I used to dig Godsmack a lot when I was a moody teen and while I still enjoy their early stuff, I just can't really get into their newer material. "Bulletproof" in general sounds like it'd be more at home as a top-tier Theory of a Deadman track than something that would have appeared with "Keep Away" and "Voodoo" on an album. It's fine if you like it, but it's mostly just fluff to me.
You enjoyed Donald Glover's "This Is America."
Jeremy Thomas: FACT – I did, quite a bit. I think that Donald Glover is a stellar artist and "This is America" is a pretty stellar piece of art. Glover has a lot to say about race relations and gun violence, and whether you agree with what he has to say or not you have to acknowledge that he does a pretty good job of getting his point across. It's a well-crafted song and video, both of which came along at a perfect time both for Glover's career and on a cultural level. I was fascinated by the video and have watched it several times now just to write this answer. It's not everyone's cup of tea obviously, but I loved it.
Joseph Lee: FACT – Outside of the fact that some people seemed to have missed the point of it, I'm a fan of the track. I enjoy what I've heard of Donald Glover's music and this may be his best yet.
Thoughts? Comments? Animal? Vegetable? Mineral? Reply in the comments below to give your own take on this week's topics! Don't forget to follow us on Twitter!
http://www.twitter.com/411wrestling
http://www.twitter.com/411moviestv
http://www.twitter.com/411music
http://www.twitter.com/411games
http://www.twitter.com/411mma