411 Music Fact or Fiction: Is Drake's Popularity Waning?
August 19, 2017 | Posted by
Welcome to the 411 Music Fact or Fiction! This week, Joseph Lee takes on Jeremy Thomas.
Drake's popularity is waning .
Joseph Lee: FICTION – Drake's still a pretty big deal and a record-setting run finally ending is not indicative of a popularity shift. He's got more albums in the works so he'll likely get right back on the charts soon.
Jeremy Thomas: FICTION – While I'm honestly surprised and impressed that Drake has had at least one spot on the Billboard Hot 100 since 2009, I don't think that losing such status means he's losing popularity. I think it means he's slowing down his production output a little bit, which has to come at some point. While I'm not a huge fan, the man has been one of the most consistent fixtures in popular music over the last decade and everyone needs to take a break at some point. As soon as he releases a new track, he'll be back on the chart. When his next solo album drops, we'll find out for sure if he's waning in popularity but I sincerely doubt it.
Pink is a good choice to get MTV's Video Vanguard award.
Joseph Lee: FACT – Her videos got a lot of play on MTV…back when they still did that thing, so yeah I'd say she deserves the award.
Jeremy Thomas: FACT – Absolutely. Pink's music videos are very influential and whatever people may think of her music (full disclosure: I'm a fan), it's tough to deny that she has a flair for interesting, entertaining music videos that often have something to say. Videos like "Family Portrait," "F**kin' Perfect" and "Try" have thematic depth to them while others like "So What," "U + Ur Hand" and "Get the Party Started" are just fun as hell. I can't imagine that many people would take issue with her receiving this award.
The Bruce Springsteen residency on Broadway sounds like a great show.
Joseph Lee: FACT – You had me at Springsteen. It does sound great, and hopefully Springsteen is eyeing some kind of home video release because that's the only way I'd get to see it.
Jeremy Thomas: FACT – It's definitely not the usual thing you think of in terms of Broadway, but Springsteen and Broadway are a natural match when you really consider it. Springsteen is an iconic rock star for a really good reason, he appeals to the New York crowd and he's somebody who can command the incredible prices that it'll probably cost to go see him. Springsteen is a great show no matter what venue you see him in, and while I'm across the country and could very likely never get tickets anyway I would love to see what he would put into a Broadway residency.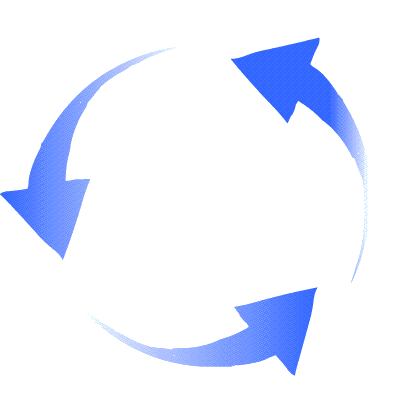 SWITCH!
You enjoyed the video for Green Day's "Troubled Times."
Jeremy Thomas: FACT – I know that in large part whether you enjoyed the video will be a combination of whether you like Green Day and whether you agree with their politics. I am and I do, and I've never been quiet about either. I think that it's a simple yet effectively-made video that is obviously very appropriate to the song. Green Day has always been vocal in their music about the state of the world and that's often when they're at their best. I really enjoyed this, though I get why other people won't and that's okay.
Joseph Lee: FACT – I know that Green Day is very politically-minded in their songs, but I actually don't see "Troubled Times" as one of them. The song itself points out that hey, the world is kinda crappy right now for a lot of people. The video is more explicit in who they blame, but overall I still enjoyed it. I barely watch music videos but the song will go into rotation.
Bruno Mars' "Versace on the Floor" doesn't hold up compared to his other hits.
Jeremy Thomas: FICTION – It's not as catchy as "Uptown Funk," "Just the Way You Are" or "Grenade," to be sure. But it's a well-constructed song that goes in a different direction and I appreciate that. For the style of song it is, I enjoyed it as much as I enjoy his more upbeat songs. Bruno Mars is a guy who I'm not obsessive about, but I generally like his music and this one was no exception.
Joseph Lee: FICTION – I really didn't like Bruno Mars for a while there (based solely on the Lazy Song), but he's since grown on me and now I enjoy most of what he puts out. "Versace on the Floor" is no exception. I don't know if it'll be as popular as "Uptown Funk" but it definitely can compete quality-wise.
It's not surprising that Taylor Swift won the groping lawsuit.
Jeremy Thomas: FICTION: I'm not deeply shocked or anything but yeah, I was a bit surprised that she won. Which is not to say I doubt her story. It's simply that Swift was fighting a "he said, she said" situation and no matter how well-known she is in comparison to David Mueller, there's often enough room to squeeze in reasonable doubt. I'm glad that she won because it's important to see that you can win these kinds of legal fights. Good for her; hopefully it inspires more women to believe they can speak out when it happens to them too.
Joseph Lee: FACT – Taylor Swift seems to always get her way. While it could have gone either way (and let's be honest, her fame may have helped a little), it doesn't surprise me that she ended up getting the duke. The fact that she only sought a single dollar probably helped, as it proved she wasn't in it for the money.
Thoughts? Comments? Animal? Vegetable? Mineral? Reply in the comments below to give your own take on this week's topics! Don't forget to follow us on Twitter!
http://www.twitter.com/411wrestling
http://www.twitter.com/411moviestv
http://www.twitter.com/411music
http://www.twitter.com/411games
http://www.twitter.com/411mma