411 Music Fact or Fiction: Was Eminem's 'Untouchable' Better Than 'Walk on Water'?
December 16, 2017 | Posted by
Welcome to the 411 Music Fact or Fiction! This week, Joseph Lee takes on Jeremy Thomas.
You're pleased with the Rock and Roll Hall of Fame inductees this year.
Joseph Lee: FACT – Radiohead will have plenty of time to get in and Bon Jovi has been waiting a lot longer. The band has a great catalog of classic rock, even if I don't enjoy their new stuff. As far as the rest, I can't find any fault in any of them. It's a nice selection overall.
Jeremy Thomas: FACT – I know some people are probably raging that Radiohead didn't make it in while Bon Jovi did, but that doesn't bother me. Radiohead will make it in soon enough, and Bon Jovi's induction is deserved. Sure, they're associated with "hair rock" but I don't think you can properly explain to people how big Bon Jovi was to rock music in the 1980s and 1990s. Dire Straits, the Moody Blues, the Cars and Nina Simone are all indisputable nominees as well. While I think Depeche Mode should have gotten in, that's only one disagreement and overall I like the list.
'Untouchable' was a much better Eminem track than 'Walk on Water'.
Joseph Lee: FACT – I didn't like "Walk on Water" and this is more of the Eminem that I like. There's a lot of venom here from Marshall as he speaks out on the way that black people have been treated, even seeming to speak for them at one point (which, admittedly is slightly cringeworthy, but it seems to come a good place at least).
Jeremy Thomas: FICTION – I really liked "Untouchable," but I also liked "Walk on Water." I think that they're both very Eminem-style tracks that tackle the different directions of Em's stage personality. "Untouchable" sees the rapper's view of the world around him take center stage, while "Walk on Water" is more about how he views himself. In those respects, I think they're pretty equally successful. It's all up to personal taste of course and "Untouchable's" topical lyrics certainly give it a sense of relevance and urgency, but I enjoy them both for different reasons.
12 new songs make the deluxe edition of Chris Brown's 'Heartbreak on a Full Moon' worth buying.
Joseph Lee: FICTION – Even if Chris Brown didn't have his various legal problems making an unlikable person, his music isn't that enjoyable. So no, having to pay to listen to twelve more Chris Brown songs isn't my idea of a good time.
Jeremy Thomas: FICTION – I really wish I had more to say here, but I'm not a Chris Brown fan. I don't like Heartbreak on a Full Moon and twelve more songs like it are just twelve more songs that make me not want to own the album. Sorry, I'm sure this is good news for Brown fans but I'm not one of them.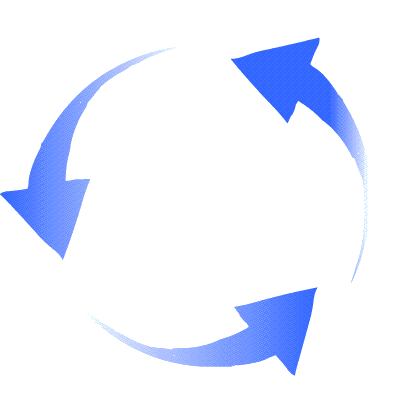 SWITCH!
Alice Cooper is an odd choice for a live Jesus Christ Superstar musical.
Jeremy Thomas: FICTION – There is a weird sort of headline-grabbing thing about this, I suppose. It would be like Marilyn Manson getting the role; it's going to make headlines. But since when does anyone need to be of the faith to do a good job in a production about said faith? Especially one like Jesus Christ Superstar, which I love but which many Christians consider heretical already. Cooper has the voice, he has the theatricality and he can act to some degree so he's kind of perfect for an Andrew Lloyd Webber production. More power to him.
Joseph Lee: FACT – But that doesn't mean it's a bad choice. From what I've seen he's got a supporting role as King Herrod, and he does have a decent voice if he needs to sing something. These musicals need star power to get ratings and I assume people would team in to see how Alice Cooper does in a musical.
The incident of Josh Homme kicking a photographer on stage will quickly blow over.
Jeremy Thomas: FACT – I can see an argument of whether it should or shouldn't blow over, but I suspect it will. There's going to be minimal outrage about this for a variety of reasons both fair (it may well have been a legit accident) and unfair (most people make no distinction between magazine photographers and paparazzi, and hate the latter). He apologized and I imagine at absolute worst, there will be a lawsuit and a quick settlement. And then no one will ever talk about it again.
Joseph Lee: FACT – It seems like it already has mostly blown over and was barely a blip on the radar when it happened. Unless the photographer decides to sue and it gets drawn out in court, this one is going to be gone quickly.
Jeff Gutt will do well as the new Stone Temple Pilots frontman.
Jeremy Thomas: FICTION: Look, I think Jeff Gutt is fine. I don't think there's anything wrong with him as a frontman, but he's competing against the memory not only of Scott Weiland but also now Chester Bennington. That is a damned high bar to clear, and I'm not convinced he can do it. I'm not convinced there are many active frontmen who could to it, to be honest. So while I think he would be great in most other bands, I don't think he'll ever be able to get out of his predecessors' shadows and that's going to sink him.
Joseph Lee: FACT – I think he'll be fine, even if I'm not familiar with him. STP wants to move on after the losses of Scott Weiland and Chester Bennington, and obviously they think they've found a good enough frontman in Gutt. We won't really know how he'll do until he's performing with them.
Thoughts? Comments? Animal? Vegetable? Mineral? Reply in the comments below to give your own take on this week's topics! Don't forget to follow us on Twitter!
http://www.twitter.com/411wrestling
http://www.twitter.com/411moviestv
http://www.twitter.com/411music
http://www.twitter.com/411games
http://www.twitter.com/411mma