411 Music Fact or Fiction: Did We Enjoy Taylor Swift's New Music Video?
January 20, 2018 | Posted by
Welcome to the 411 Music Fact or Fiction!
You have no interest in a new album from Dave Matthews Band.
Joseph Lee: FACT – Dave Matthews Band is one of those acts that aren't particularly bad, but aren't particularly interesting. I like a few of their songs okay enough, but I just don't find their style of music all that exciting. It's the kind of music you put on in the background when you're trying to relax. There's nothing wrong with that, but it does mean I don't really care if I hear more.
Jeremy Thomas: FACT – I don't have any particular dislike for Dave Matthews Band. I think they're a solid group who have produced some good music over the years. But they're also not someone who I've ever particularly looked forward to. They're always just kind of there. More to the point, I think that their music tends to sound dated quicker than most artists. For their nostalgic albums that's fine, but I don't feel like waiting several years for the album to be evocative for me. I'll check it out probably, but I'm not hugely interested.
It's a bad idea for Jay-Z to use the character of Jaybo on merchandise.
Joseph Lee: FACT – I get the idea behind it. Jay wants to take back that kind of imagery and perhaps promote a more positive message than caricatures like that did in the past. Of course, there's always the question of what others may do with that image once it becomes mass-produced. And trust me, there are awful people out there that will use it carte blanche to spread hate. Jay-Z would know more about how to properly handle a business decision like this than I would.
Jeremy Thomas: FICTION – As a flat statement, I don't necessarily agree with this. Yes, there's an argument to be made that putting Jaybo's image on content is a risky move, as it's a play on a racist character. And stripped of the "Story of O.J." music video's context, there is the distinct possibility that people wearing it could get the wrong reaction. That said, I think that Hov is a smart enough businessman to know how to use it well and how not to use it, and there are other design elements which will obviously be able to provide context. I'm sure that someone will get in trouble at some point for wearing a Jaybo hat or shirt, but that's the case with just about anything if you wear it in an inappropriate setting or fashion. It could go wrong, but I don't think it's a bad idea hands down.
A new Spinal Tap album is exciting.
Joseph Lee: FACT – Yeah, I'm down for more Spinal Tap. I can't believe they're still making music today, honestly, but I'm definitely excited at the prospect to hear more.
Jeremy Thomas: FACT – Spinal Tap is one of those rarest of creatures: a musical spoof that is actually legitimately good all on its own. The original album and Back from the Dead are both great LPs that I still occasionally listen to today. (Break Like the Wind is just okay.) A new album is something I'm definitely looking forward to. There's always new stuff for the band to satirize and I'm excited to see what they come out with. Let's take it to 11!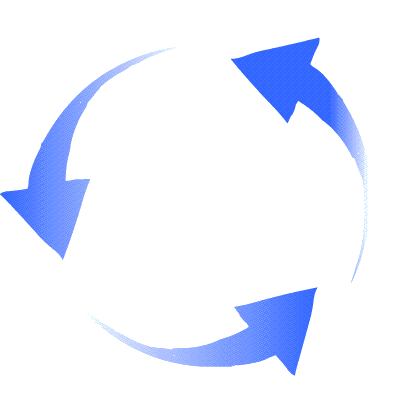 SWITCH!
Howard Stern is a good choice to induct Bon Jovi into the Rock n Roll Hall of Fame.
Jeremy Thomas: FACT – Why not? A lot of bands have been inducted by non-musicians in the past, including David Letterman inducting Pearl Jam and Tom Hanks inducting The Dave Clark Five. Stern wouldn't be my first choice, because Bon Jovi is so strongly identified with New Jersey and Stern's a New York guy, but that's not a huge complaint. The man is associated with radio at least, and he can speak intelligently in his induction speech about the group. It makes a lot of sense to me, personally.
Joseph Lee: FACT – Simply enough, Stern is Bon Jovi's pick to induct them. So that's all the explanation we really need. But Stern can be eloquent when he speaks and he seems to be a fan so I'm sure he'll do a good job.
The documentary about Johnny Cash's Folsom Prison concert is a must-watch.
Jeremy Thomas: FACT – Hell yes. Listen, I don't think it needs to be expounded on too hard how influential and important a figure Johnny Cash is to the musical world. But a documentary about Cash's life told through the lens of his Folsom Prison concert? This is a no-brainer for any music or documentary fan, both of which I am. The Folsom concerts are legendary for a very good reason and Cash's life is a fascinating one. Director Thom Zimny is well-steeped in making films about rockers and I have every expectation he'll deliver great work here. I'm all in.
Joseph Lee: FACT – I'm a huge fan of Johnny Cash and that Folsom Prison concert is still something I listen to regularly. So naturally I'm very excited to see a documentary on what went into it and how it was put together. I'll definitely be checking this one out.
You enjoyed the video for Taylor Swift's "End Game."
Jeremy Thomas: FACT – I will say that it's not one of my favorite Swift music videos. It feels a bit more like a traditional hip-pop video than the story videos of "Blank Space," "You Belong with Me" or "Wildest Dreams." It is my favorite video from Reputation thus far, though. It's a lushly-filmed clip that sees Swift reuniting with her usual director Joseph Khan, who brings some great visuals and shots. Swift is obviously having a lot of fun toying with her image, and she comes off as more savvy here than she has in the past. That shouldn't be a surprise to anyone who's followed her career. I like the song a lot and the video, while not stellar, is enjoyable.
Joseph Lee: FICTION – I know I'm not a big Swift fan anyway but these musical videos and new direction she's going in seems like it's getting worse. I guess she never really had any artistic integrity to begin with, seeing as how she goes for whatever's going to make her more popular. But at least the quality of her stuff didn't drop as much as this did.
Thoughts? Comments? Animal? Vegetable? Mineral? Reply in the comments below to give your own take on this week's topics! Don't forget to follow us on Twitter!
http://www.twitter.com/411wrestling
http://www.twitter.com/411moviestv
http://www.twitter.com/411music
http://www.twitter.com/411games
http://www.twitter.com/411mma