411 Music Fact or Fiction: Should Jay-Z Keep His Money Away From The Weinstein Company?
October 21, 2017 | Posted by
Welcome to the 411 Music Fact or Fiction! This week, Joseph Lee takes on Jeremy Thomas.
There's no way Diddy will buy the NFL.
Joseph Lee: FACT – Sure, he could buy a team and do whatever he wanted with them, but the entire League? Even if he got a bunch of backers to join him (and I mean like, Jay-Z-levels of rich), I don't see it happening.
Jeremy Thomas: FACT – I don't even feel like I need to explain this one, but here we go. Diddy is a rich guy, and he has a lot of resources. That's not enough to buy necessarily by an NFL team, much less the entire NFL. There's way, way too much that would have to go into this. Also, as rich as he is, he doesn't have the money to even dream of buying the NFL. There is precisely a zero percent chance of this happening, and it's just that simple.
You enjoyed Weezer's new song "Happy Hour."
Joseph Lee: FACT – It's not the best Weezer song I've ever heard, but it was solid enough. It's not hard for Weezer to make an enjoyable track given their general style, so while "Happy Hour" may not be as deep as the more respected artists out there, at least it's not as shallow as the stuff it sounds like.
Jeremy Thomas: FACT – Well, this was just…fun. I really dug the bubbly sound of this one, which is far more pop than we're used to hearing from Weezer. It's by no means a bland, watered-down kind of pop though. It has a feel-good sound and has specifically been cited by Rivers Cuomo as an attempt to step away from their "Nineties distorted guitar" usuals. It is very well-produced and makes me more interested in Pacific Daydream than I already was, which is saying a lot.
The return of TRL so far has been a failure.
Joseph Lee: FACT – The original TRL was a cultural phenomenon. And yes, while it didn't happen in a week, the new version came in with a whimper. What's the point of this show even existing? I don't see it lasting for more than a few months before it is quietly cancelled and MTV uses it as an example to keep making Teen Mom.
Jeremy Thomas: FACT – My instinct was to say, "It's only been on a week, give it time." But yeah, thus far it's been a disaster. The premiere episode had bad timing, taking place the morning after the Las Vegas shooting. But even with the awkwardness of trying to do that kind of a show amidst such a tragedy aside, there have been some very noticable issues. This is not to say that the show should give up; it has every opportunity to turn things around from this, and worse shows have done so from worse starts. But the first week has been far from flawless, that's for sure.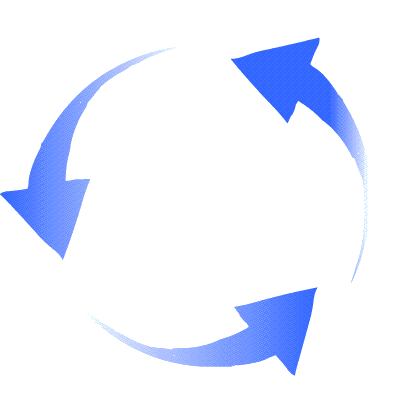 SWITCH!
You will watch the animated Michael Jackson Halloween special.
Jeremy Thomas: FICTION – It takes a lot for me to watch one-off holiday TV specials. This is doubly the case on Halloween, which is a particularly important day for me. Even if it wasn't, it has more than enough stuff for me to watch that I just don't have time for something like this. I'm not concerned that it's going to be bad or anything, I just don't have enough interest in thing to spend time on it. I may watch it if I get good recommendations to do so, but otherwise…meh.
Joseph Lee: FICTION – Nah, I'm good. It's not as if I have a problem with Michael Jackson's music or animated specials but who has the time? There's plenty of stuff I actually want to watch that I haven't yet, so I don't see myself watching something I don't have a lot of interest in.
Ticketmaster's fees for concerts and other events are getting out of control.
Jeremy Thomas: FACT – Look, even LiveNation CEO Michael Rapino admits that some of Ticketmaster's fees are "not defensible"". Concerts have always been ridiculously handicapped with fees since before the days of Ticketmaster, but this is getting way out of control at this point. Charging 40% – 50% of face value for a concert ticket is ludicrous, especially considering the price of some tickets in the first place. Something has to change, or concert-going is going to become less and less common. That would be bad for artists, venues and ticketing companies alike.
Joseph Lee: FACT – I'll say why by giving you the reason I asked this question. I bought three tickets to see Avenged Sevenfold recently. Paid $188 for three $46 tickets. That's almost an extra ticket in fees. That's insane.
Jay Z would be wise to keep his money away from The Weinstein Company.
Jeremy Thomas: FICTION: Despite all TWC's current problems thanks to Harvey, they have a lot of assets that have a ton of value to them. New ownership is exactly what the company needs to survive, and the company is already heading that way with Colony Capital in talks to buy. While Colony is rumored to be getting cold feet, that doesn't mean that the company is doomed. Even if it is, it would be worth buying some of the assets involved, especially if they go up for sale cheap to satisfy the company's debts. I actually kind of doubt Jay will get involved at this point, but it wouldn't shock me and I don't think it would be the worst decision in the world.
Joseph Lee: FICTION – Sure, the brand is kind of toxic right now, but Jay-Z wouldn't even considering putting his money into it if he thought it'd be a financial loser. He's a shrewd and successful businessman for a reason. So if he thinks he can turn it around and keep it as relevant as it was before this mess, then more power to him.
Thoughts? Comments? Animal? Vegetable? Mineral? Reply in the comments below to give your own take on this week's topics! Don't forget to follow us on Twitter!
http://www.twitter.com/411wrestling
http://www.twitter.com/411moviestv
http://www.twitter.com/411music
http://www.twitter.com/411games
http://www.twitter.com/411mma