411 Music Fact or Fiction: Did Justin Timberlake Disappoint At The Super Bowl?
February 10, 2018 | Posted by
Welcome to the 411 Music Fact or Fiction!
John Mellencamp's induction is way overdue.
Joseph Lee: FACT – Mellencamp is one of those names I would have just assumed was already in if I didn't write the story saying he is just now getting inducted. The important thing is that he's finally going in but yeah, it's definitely way overdue for his importance to songwriting.
Jeremy Thomas: FACT – I was legitimately surprised he wasn't in the Hall already. Mellencamp may not have the reputation of the likes of Bob Dylan and Bruce Springsteen, but he wrote some of the most iconic Americana songs of the 20th century. I would put him well ahead of several people already in the Hall, such as Garth Brooks, Hall & Oates and Jon Bon Jovi. Either way, I'm glad he's finally getting his due here as it's been a long time coming.

Justin Timberlake's Super Bowl halftime show was disappointing.
Joseph Lee: FACT – I thought Timberlake would have been one of the better choices for the show due to his showmanship alone, but yeah, the audio issues more or less ruined things. Pissing fans off with the Prince hologram likely didn't help, although that didn't really bother me personally.
Jeremy Thomas: FACT – I went back and forth on this, but I have to come down on the side of "yes" here. I don't think that is any fault of Timberlake's, to be fair. He did a fine job, the song selection was good and while there were no huge surprises, it was a thoroughly enjoyable show. I also liked the Prince tribute, which was effective without toeing the line of disrespectful the way a hologram could have been. The problem comes in the audio issues. Audio issues are always a killer for a show, and Timberlake being occasionally drowned out by his backup singers was a major gaffe. All in all not the worst show, but I hoped for better.

You're not a fan of Rita Ora and Liam Payne's song "For You."
Joseph Lee: FACT – It seems nothing is safe from being hot garbage if it's associated with Fifty Shades. The books, the films and now the music.
Jeremy Thomas: FACT – Even if I didn't know this was for Fifty Shades Freed, I would have named it as a Fifty Shades soundtrack song. There's a very close sound to Ellie Goulding's production style, except that Ora isn't the singer or artist that Goulding is. Both Ora and Payne sound ridiculously overproduced here; AutoTune seems to have been most of the budget. It's a dull song that doesn't even manage being catchy, making it the epitome of "forgettable soundtrack pop song."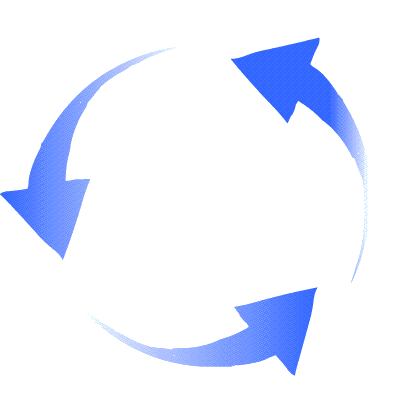 SWITCH!
A Perfect Circle's "TalkTalk" was an interesting new song from them.
Jeremy Thomas: FACT – I really liked this. I mean, I like a lot of A Perfect Circle, but even with the band's reptuation set aside I thought this was a nice, moody rock song with strong lyrics about those people in the world who talk a big game but aren't willing to do anything to back it up. It's the kind of music I hope to hear out of APC and it has me looking forward to Eat the Elephant that much more.
Joseph Lee: FACT – I thought it was one of APC's better songs in a long time. The lyrics, the melodic instrumentals, it all adds up to a surprisingly powerful track.
Pink did a great job performing the National Anthem at the Super Bowl.
Jeremy Thomas: FACT – I'd be saying Fact here even if she wasn't sick. But the fact that she delivered even under the onus of illness is indicative of what we already know: she's one of the great pop singers. I don't honestly have a ton to say here, except that she pushed through her illness and gave a strong performance. Good on her.
Joseph Lee: FACT – I think Pink's an underrated vocalist anyway, but that she went out there with the flu and still killed it says more than I could.
Natalie Portman's SNL rap was hilarious.
Jeremy Thomas: FICTION – It was okay, but I wouldn't go so far as "hilarious." Part of the problem is that it pales in comparison to her original SNL rap. That was the gold standard of celebrity comedy raps, and this falls fairly short. There were some good moments ("Say something 'bout the motherf**king prequels, bitch!") but the return of Carl was meh and some of the lines just fell flat for me. I love how willing Portman is to go all-in on these though, and it certainly wasn't the worst thing I've seen lately.
Joseph Lee: FACT – I guess that's what comedy is subjective, because I enjoyed it. Portman gives it her all during her SNL appearances and between this and the Stranger Things bit, she gave one of the show's better outings in some time.
Thoughts? Comments? Animal? Vegetable? Mineral? Reply in the comments below to give your own take on this week's topics! Don't forget to follow us on Twitter!
http://www.twitter.com/411wrestling
http://www.twitter.com/411moviestv
http://www.twitter.com/411music
http://www.twitter.com/411games
http://www.twitter.com/411mma