411 Music Fact or Fiction: Is Kanye West's Ye A Step Up From Previous Efforts?
June 9, 2018 | Posted by
Welcome to the 411 Music Fact or Fiction!
Kanye West's new album Ye was a step up from previous efforts.
Joseph Lee: FACT – I mean, it's a Kanye West album. You already know going in if you like that sort of thing or not. I'm not a huge fan, although I'll admit that this was better than Yeezus, which I know I'm one of the few who didn't like it. Kanye's stuff, outside of a few tracks, just never really caught on with me the way it does with others.
Jeremy Thomas: FICTION – I actually quite enjoyed Ye. But if I'm being honest, while the shorter track count results in a tighter and more focused piece of work, it also means that the album feels cut short in comparison with the expansive ambition of his previous efforts. That's not necessarily a flaw; not every album needs to fit within a certain box. Ye is an overall strong piece of work, but it's not better than his last three albums in The Life of Pablo, Yeezus or My Beautiful Dark Twisted Fantasy. It's simply good in a different way and compares oddly against those other albums. I did enjoy it, I just wouldn't call it "better."

You aren't a fan of Ghost's new album Prequelle.
Joseph Lee: FICTION – I didn't know what to think of Ghost when I first heard them, but over the years I've grown to appreciate their work. The first single I heard from this album, "Dance Macabre," was different from a lot of the stuff I heard previously, so I was worried the entire album would be like that. Instead, it turned out to be a great listen and one of my favorites of the year. Also, how could anyone hate an album with that badass of a cover? Look at that thing! It's like a lost Iron Maiden album! "Rats" is going to be in my playlist for a while I think.
Jeremy Thomas: FICTION – I am admittedly not hugely familiar with Ghost, so take my response for what it's worth. But I did listen to a fair amount of the band's discography in preparation for this question and I found myself a fan. I always appreciate a metal band with a sense of theatricality. Prequelle is a little different from what I've heard of their other albums but still maintains the core of what makes the band's work enjoyable. The Black Death theme plays out nicely and there are some sly, darkly comic touches that helped me appreciate what they're doing with this LP. I will definitely be checking them out more after hearing this, so it's far to say I'm a fan of an album that made me appreciate the group.

Kelly Clarkson's cover of "American Woman" was solid.
Joseph Lee: FACT – Hey, it was going to be impossible to live up to The Guess Who and Lenny Kravitz. So instead she does her own thing and the result is an enjoyable enough listen. Good for her for not trying to replicate what came before.
Jeremy Thomas: FACT – "Solid" is exactly the right way to describe this cover. Clarkson brings some serious soul to the classic song. It eschews the dirty blues-rock vibe of the Guess Who and Lenny Kravitz's versions, but I always like when a cover song goes in its own direction. I don't know that every part of this cover works; there are some brief tonal clashes in there that aren't quite as good as the rest of the song. All in all though, I thought it was a pretty decent spin on the song.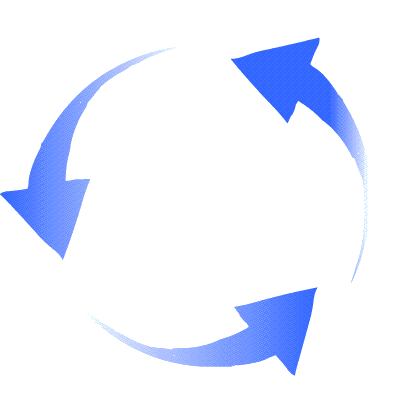 SWITCH!
Lady Gaga looks like she will deliver in the A Star Is Born remake.
Jeremy Thomas: FACT – I'm 100% in on this film. A Star Is Born is one of Hollywood's favorite stories, having been made four separate times now to degrees of varying quality. One of the reasons it is remade so often is that it's an enduring tale that is always relevant. Bradley Cooper is a hell of an actor and I've been interested to see how he does behind the camera. As for Gaga, I've been a fan of her acting since American Horror Story and I am looking forward to seeing how she will do in a more grounded role. The trailer suggests she'll do quite well. This is actually one of my more anticipated films of the fall.
Joseph Lee: FACT – Gaga seems to be all in on this acting thing and the trailer seems to at least make it look like she's going to do a great job. We all know she's got the singing ability to pull off the songs, so if she can act to back that up, we may actually be typing Academy Award nominee Lady Gaga this time next year.
You enjoyed Muse's song "Thought Contagion".
Jeremy Thomas: FACT – My first thought was, "Yep, that is certainly a Muse song." And that's by no means a bad thing. I enjoy the band and they generally deliver quite effectively. This track is right within their wheelhouse; it doesn't reinvent the Muse wheel and is filled with the Matt Bellamy's typical biting lyrical wit. The track feels a bit more mainstream than some of their previous work, but does so without sacrificing any of their artistic talent. The idea of ideas and beliefs acting as a virus of sorts is not particularly new, but it's explored in an effective way here. Good stuff.
Joseph Lee: FACT – Muse remains one of my favorite acts, so I'm biased, but yes, this was another good song from them. It's pretty typical by their usual standards and may not stand out as much, but Muse is always an enjoyable listen.
It's not surprising that Azealia Banks' Twitter account was finally deactivated.
Jeremy Thomas: FACT – Mostly because — and I realize this kind of ruins the question — it may well have some kind of temporary decision by Banks or a temporary suspension, as it's back now. But yeah, there's very little about anything that happens with Azealia Banks' Twitter account that surprises me. Banks loves pushing the envelope as far as she can, so it won't at all surprise me if/when she gets short-term suspensions or just says "Screw it, I'm turning it off for a bit."
Joseph Lee: FACT – I'm more surprised it didn't happen sooner. Banks is just an abrasive individual and she's always saying ridiculous stuff on there about someone. It's apparently back now so it ended up being nothing.
Thoughts? Comments? Animal? Vegetable? Mineral? Reply in the comments below to give your own take on this week's topics! Don't forget to follow us on Twitter!
http://www.twitter.com/411wrestling
http://www.twitter.com/411moviestv
http://www.twitter.com/411music
http://www.twitter.com/411games
http://www.twitter.com/411mma