411 Music Fact or Fiction: Did We Like Foo Fighters' New Album?
September 23, 2017 | Posted by
Welcome to the 411 Music Fact or Fiction! This week, Joseph Lee takes on Jeremy Thomas.
There's no merit to the lawsuit against Taylor Swift over "Shake it Off".
Joseph Lee: FACT – She took a common quote from at least a decade ago (maybe more, I don't know) and turned it into a song lyric. You might as well sue every t-shirt designer that used that phrase too if you think you own it. It's just people trying to make a quick buck off a popular artist.
Jeremy Thomas: FACT – Sorry, yeah I'm not buying this one. Is there a very slight similarity between "Shake It Off" and "Playas Gon' Play?" Sure. But I don't think most people who have any level of knowledge of music composition are going to consider one a rip-off of the other. "Playas, they gonna play and haters, they gonna hate" is more or less a common quote that was in use before the first song was released; it doesn't originate with Sean Hall and Nathan Butler. And they certainly don't have enough claim for 20% of the rights to Swift's song. I predict this will go nowhere.
"Imperfection" was an impressive return track from Evanescence.
Joseph Lee: FACT – I'm not as into Evanescence as I was when I was an angsty teenager, but I'd be lying if I said I didn't love Amy Lee's voice. If she's got the right lyrics and instrumentals to back her up, she can still knock it out of the park. "Imperfection" is operatic and that plays to her strengths really well.
Jeremy Thomas: FACT – I've always viewed Evanescence as a band I liked, but one that was by no means great. They were very much a product of their time, and there's nothing wrong with that. The Open Door was a nice follow-up to their original album, and their self-titled LP was pretty solid. "Imperfection" stays true to that sound but updates it for the six years since they've last released music. Amy Lee's voice is as good as ever and while the band's particular genre may not be in vogue right now, I really dug this.
Gucci Mane and the Weeknd's song "Curve" was enjoyable.
Joseph Lee: FICTION – Not a fan of Gucci Mane. Not a big fan of the Weekend. Did not enjoy this song. That's the short answer, but it's really the only answer I need.
Jeremy Thomas: FICTION – This basically came down to "how much does my enjoyment of The Weeknd weigh against my dislike of Gucci Mane?" The answer, as it turns out, is "eh." It's not a bad song per se, but I won't say I particularly enjoyed it. The production is solid and Gucci is a bit better than his usual shtick, but it's a pretty forgettable track all in all. I was able to have it on in the background and it didn't bother me, but this is absolutely not a song I would listen to again.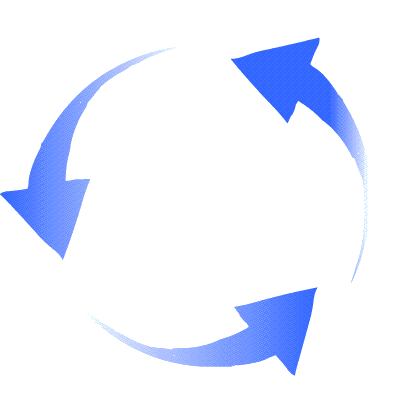 SWITCH!
The video for Linkin Park's "One More Light" was a touching tribute to Chester Bennington.
Jeremy Thomas: FACT – I mean, obviously. I know a lot of people have strong feelings about Bennington's passing and the nature of it, on both sides of the fence. However you feel, you have to appreciate how much he meant not only to his bandmates, but to Linkin Park fans around the world. This was a simple but effective video that paid tribute to Bennington and gave him the emotional send-off many needed to see. I certainly got a bit misty at it.
Joseph Lee: FACT – I'm not going to say I didn't feel like tearing up a bit, because that would be a lie. Luckily I managed to hold back that tear at watching a man that was clearly loved get a tribute video with his own melodic voice. Linkin Park was a defintiive band for me growing up and Chester Bennington's emotional vocals were a big reason I loved the band. I'm going to miss him.
The Foo Fighters' new album Concrete and Gold is another solid LP.
Jeremy Thomas: FACT – I really liked this. The Foo Fighters are a group I've always loved and Concrete and Gold is a step up from Sonic Highways. Don't get me wrong; I enjoyed Highways but it was more admirable in its goals than it was a truly great album. Concrete and Gold is a good, hard-rocking album with plenty of Dave Grohl's love of blues apparent. In a lot of ways, it feels like what what the group was trying to accomplish with Sonic Highways, just given freer reign because it isn't tied to that album's gimmick. After three listens, I'm a huge fan of this and will likely have it in my regular rotation.
Joseph Lee: FACT – Oh yeah, like I'm not going to love a new Foo Fighters album. I really enjyoed Concrete and Gold, particularly that song "Run" that they used as one of their new singles. I think it's going to get a lot of play. I'm hard pressed to think of a bad album from the band. How is that even possible?
You have no interest in a Travis Scott/Quavo collaborative album.
Jeremy Thomas: FACT: This isn't to say I don't like them, but I have no idea who Quavo is. I had to Wikipedia him for even a slight idea. Travis Scott is a decent rapper and I've enjoyed some of his tracks, so perhaps this will be worth checking out. And my interest level could change if some singles come out that catch my attention. That said, as it stands I'm not exactly going to be checking in regularly to see if there any updates on a release date here.
Joseph Lee: FACT – I don't know who Travis Scott is and I don't know what a Quavo or a Migos is. I'm apparently old and should probably be put out to pasture. No, I have no interest in a collab album from two guys I hadn't heard of before I made this question.
Thoughts? Comments? Animal? Vegetable? Mineral? Reply in the comments below to give your own take on this week's topics! Don't forget to follow us on Twitter!
http://www.twitter.com/411wrestling
http://www.twitter.com/411moviestv
http://www.twitter.com/411music
http://www.twitter.com/411games
http://www.twitter.com/411mma