411 Music Fact or Fiction: Is Lil Wayne's 'Like A Man' Worth a Listen?
August 12, 2017 | Posted by
Welcome to the 411 Music Fact or Fiction! This week, Joseph Lee takes on Jeremy Thomas.
Blac Chyna's music career won't be successful.
Joseph Lee: FACT – I'm still not entirely sure who Blac Chyna even is. Is she just famous because she married the dude Kardashian? What is her job title? Why does anyone care about her other than her friends and family? She can try to be a singer, but it seems like it's not gonna go over well.
Jeremy Thomas: FACT – Obviously her music career could conceivably be successful. If I were to place bets though, I would lean strongly toward no. Whether it is or not, it feels like a vanity project and none of those ever work out well in music. See: Paris Hilton, William Shatner, Eddie Murphy, Don Johnson, Jennifer Love Hewitt…and that's just a tiny sampling. Maybe Chyna will shows us a talent for music that we've previously never seen, but right now her music experience appears to be appearing in music videos, such as being the double for Nicki Minaj in Kanye West's "Monster." I'm not optimistic here.
You enjoyed Lil Wayne's new song "Like A Man."
Joseph Lee: FICTION – Heck no. It's just another "hey look at all the money and women I have" songs. That style was played out in the mid-2000s and people are still doing it.
Jeremy Thomas: FACT – Okay, so I'm not going to say this is a great song by any stretch. At its core, it's still the same old Wayne who raps about sex, all the things he has and such. But it's the most I've enjoyed a Wayne song in a while because the production is a nice change. Weezy also cut down on what annoys me the most about his music: the increasingly-strained attempts at clever sex metaphors. Those aren't entirely gone and this isn't a song I'm going to be putting in my regular rotation, but I actually found myself nodding along to the beat instead of just waiting for it to end. That's progress, so nice job Wayne.
Glen Campbell's "Rhinestone Cowboy" is deserving of its classic song status.
Joseph Lee: FACT – Those who haven't heard the song likely are able to tell how at least the chorus goes. It's one of those country songs that made jump to mainstream and became a huge hit. It's also a really catchy song too, which is probably why the former even happened.
Jeremy Thomas: FACT – I'm not a country fan, but I think it would be hard for anyone not to recognize the importance that "Rhinestone Cowboy" has within the music industry. Campbell's most iconic song broke ground in terms of crossing over country and pop and is one of the most well-known hits of the 1970s. I know it's not the kind of song that we really give a lot of respect to these days; it's sentimental, extravagant-sounding and all in all, firmly infused with the era it comes from. But I don't know how anyone could deny that, at the very least, it is a classic of the era.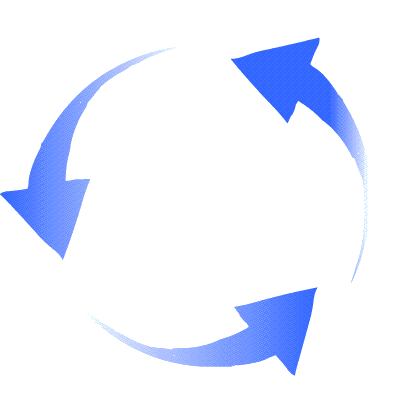 SWITCH!
Jason DeRulo wouldn't do well in country.
Jeremy Thomas: FICTION – This might sound odd, but I could see it happen. Mainstream county has changed a lot over the years and while I am by no means a DeRulo fan, I acknowledge that he has an knack for changing things up when he needs to. If he's inspired by a country direction, he has the promotional infrastructure to make it work. Stranger people have made that leap (Darius Rucker, Kid Rock, Aaron Lewis). I can definitely see it happen.
Joseph Lee: FACT – The singers of Hootie and the Blowfish and Staind went to country, so it's not impossible. However, for Jason Derulo to make worthwhile music in country he'd have to be making worthwhile music in his current genre first. In my opinion, he's not.
News of a new Miley Cyrus album is not very exciting.
Jeremy Thomas: FACT – I don't hate Miley, but come on. When was the last time we had a listenable album from her? Miley Cyrus & Her Dead Petz was at least admirable in its boldness, but musically it an abomination. And Bangerz was a mess of an LP too. Can't Be Tamed was far from great, so what, 2008 was the last tolerable album? One thing I will say about Cyrus at least is that she always tries new things, so maybe we'll see a turn to something good. I'm not expecting that much though.
Joseph Lee: FACT – I'm glad Miley seems to be a more mature person now (from what I've seen), but that doesn't mean I've ever enjoyed her music. She has a decent voice, but her creative choices are either bubbly pop or bizarre art projects disguised as music.
You're interested in the new Velvet Underground documentary.
Jeremy Thomas: FACT – Hell yes. I'm a sucker for music documentaries — hell, for documentaries in general. So I'm all about this. Velvet Underground's story is definitely one worth telling and Todd Haynes is a great choice to work on one. He knows his way around telling the story of musical icons and has a great style about him. I will definitely be watching this.
Joseph Lee: FACT – The Velvet Underground were an interesting enough band that a documentary about their inspiration and creative process could be cool. If it's just a generic look at their careers I might pass.
Thoughts? Comments? Animal? Vegetable? Mineral? Reply in the comments below to give your own take on this week's topics! Don't forget to follow us on Twitter!
http://www.twitter.com/411wrestling
http://www.twitter.com/411moviestv
http://www.twitter.com/411music
http://www.twitter.com/411games
http://www.twitter.com/411mma