411 Music Fact or Fiction: Is Nicki Minaj Right About Rap Music Being Too Tame?
June 17, 2018 | Posted by
Welcome to the 411 Music Fact or Fiction!
You're interested in a Paul McCartney edition of Carpool Karaoke.
Joseph Lee: FACT – Carpool Karaoke is pretty harmless, so it might be fun to see McCartney try his hand at it. I'm not excited to see it but if it gets decent reviews I'll probably give it a look.
Jeremy Thomas: FACT – "Carpool Karaoke" isn't something I rush to see every time one is released, but it's fun and always nice for a little amusement to brighten up the day. That being the case, I think interest in a McCartney edition of the segment would be almost a given. The Beatles alum's iconic status is undisputed and I'm going to enjoy seeing him hanging out in a car with James Corden and chatting, plus singing some of his biggest hits. Really, what's not to like about this one?

Weezer's "Africa" cover was great.
Joseph Lee: FICTION – Weezer's normally pretty easy to listen to, and this is no exception, but I wouldn't say great simply because as Jeremy explains in greater detail, it's very "samey."
Jeremy Thomas: FICTION – Don't get me wrong here; it was enjoyable enough. But it was also almost an entirely identical note-for-note version of the 1980s Toto classic. If I want to hear the Toto version, I'll listen to the Toto version. I generally prefer covers that go their own way and put a new spin on the original. I am a Weezer fan and I would absolutely classify this as a good remake of the original, but I think it's just a bit of a stretch to call it "great."

The Rick and Morty song for Kanye West was hilarious.
Joseph Lee: FICTION – I guess even alcoholic mad scientists need money.
Jeremy Thomas: FACT – I recognize that Rick and Morty is a show that a lot of people find funny. And I get the humor behind this song, of course; kudos to Kim Kardashian for commissioning it. It's a hell of a gesture. But it just didn't land with me. I hope West loved it, since it was recorded for him, but for me it was literally just two minutes and eight seconds of waiting to see if I was going to laugh and coming up empty. To each their own.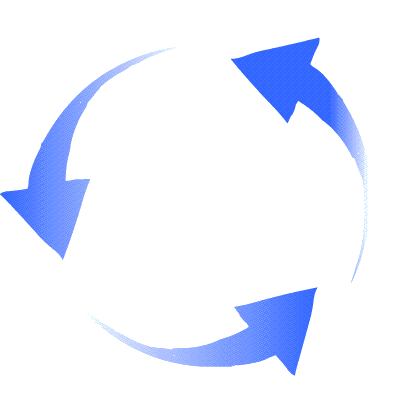 SWITCH!
The upcoming Bob Marley biopic is intriguing.
Jeremy Thomas: FACT – I've said it before, but I'm a sucker for a good music biopic. And with Ziggy Marley involved, I have real hope that this will turn out to be more of a Walk the Line or Straight Outta Compton than an All Eyez On Me. There is always concern that when you have the family of a deceased star involved in their biopic, it will become a hagiography. But Ziggy has not shied away from the complex parts of his father in the documentaries he's produced, so I can't imagine he'll be doing that in his biopic. A lot will hinge on the success of this — script, cast, director, all the usual — but I'm definitely interested in a conceptual level.
Joseph Lee: FACT – Bob Marley's one of those larger than life music personalities that could fill up an entire series of films, so it would be nice to finally see a biopic about him. Whether or not it turns out to be good is up for debate, but I'm definitely interested.
You're not a fan of Ne-Yo's new album Good Man.
Jeremy Thomas: FACT – I've never been a Ne-Yo fan, to be fair. He represents an R&B style that was tired and stale well before he hit the scene, when Usher was driving it into the ground. Good Man is no different than any of his last few albums. It's perfectly serviceable pop-flavored R&B that you hear a single from on the radio, maybe do a couple head nods to, then promptly forget about it by the time the next song starts up. Nothing stands out here; it's all just thoroughly mediocre. I don't hate it, but "not a fan" is a very accurate descriptor of my attitude toward it.
Joseph Lee: FACT – I'm not a fan of R&B to begin with, but Ne-Yo's style is generally dull and uninspired. I can't think of a single song of his I felt anything about one way or the other, as it mostly blends together as background noise.
You agree with Nicki Minaj that rap music in 2018 is too tame.
Jeremy Thomas: FACT – I agree. And that is, in no small part, due to Nicki Minaj's watered down discography. Rap has a certain corporatized, sanitized feel to it right now in the same way that it did in the early 200s with bling rap. Of course there are artists who go against that grain, most notably Kendrick Lamar among mainstream rap. But a wide swath of rap artists who work in the mainstream are — not producing work that is over "radio-safe," but are rather letting the genre run on fumes and recycling the same nonsense themes that were played out five years ago. Minaj grew to prominence thanks to that kind of attitude in the hip-hop community. We need some more artists to rise to the top who aren't afraid to move in bold directions and speak truth instead of making 80% of their rhymes about sex or brand names. Maybe Minaj can change her own music and help out, but I'm not hopeful.
Joseph Lee: FACT – I'm really digging the work of Kendrick Lamar and Childish Gambino, among a handful of others, but yeah, for the most part rap feels really sanitized and safe. That's probably why I'm not as big on it as others are. Are there really any iconic rap songs these days? I mean, really iconic? Are people going to talk about anything from the Lil Waynes and Pusha Ts of the world the same way they did Tupac or even "Gangster's Paradise"?
Thoughts? Comments? Animal? Vegetable? Mineral? Reply in the comments below to give your own take on this week's topics! Don't forget to follow us on Twitter!
http://www.twitter.com/411wrestling
http://www.twitter.com/411moviestv
http://www.twitter.com/411music
http://www.twitter.com/411games
http://www.twitter.com/411mma