411 Music Fact or Fiction: Was Offset's 'Ric Flair Drip' Any Good?
March 10, 2018 | Posted by
Welcome to the 411 Music Fact or Fiction!
Offset's video "Ric Flair Drip" was very enjoyable.
Joseph Lee: FICTION – It's stuff like this that makes me feel really old. I don't get like half of things that go viral. And yeah, Ric Flair is cool and all but…meh. It's just a generic rap video with some old guy in it, when you really get down to things.
Jeremy Thomas: FICTION – It wasn't a bad video, but I didn't love it. It was basically your very standard hip-hop music video with the addition of Ric Flair. And I love Flair, but c'mon. He spent the vast majority of the video looking like he had wandered onto the set and was confused about how he got there, but liked what he saw. I don't think that was the intention. I give them points for trying and the track itself is decent, but I won't throw this into the very enjoyable category by a long shot.

You're interested in Rob Zombie's 15-LP box set.
Joseph Lee: FACT – Um, hell yes I am. The only problem I see with it is that the price is ridiculous. I guess it would be for hardcore fans only, because normal people don't have that kind of money to throw away. It's a shame, because otherwise I'd definitely get it.
Jeremy Thomas: FICTION – I generally don't buy a lot of boxed sets, in part because if it's someone I'm willing to spend that much money for then I already have a lot of what's in the boxed set. That's pretty much the case here. And I'm certainly not going to spend $420 on what albums I don't have (because I'm not as keen on them) plus a mask, a USB stick and some lithographs. I'm sure this thing will sell out thanks to Zombie's die-hard fans, but I only rank around the "very big fan" range and this isn't for me.

Judas Priest delivered with their new song "Never the Heroes."
Joseph Lee: FACT – Yeah I really dug this. Judas Priest rarely ever falls short in my opinion, but this one was truly exceptional. The lyrics, the instrumentals, Halford's vocals, everything. It all worked.
Jeremy Thomas: FACT – Oh my god, this was stellar. I love a good old classic metal feel, and that's what you're generally going to get with Judas Priest. Sure, Halford doesn't hit the earth-shattering high notes he used to, but I would argue that he's become a better overall vocalist because of it. I'm side-tracking here, though. "Never The Heroes" doesn't sound dated, but it also stands distinct from most mainstream metal and stakes out its own place among the top metal tracks of the year so far. I really loved this.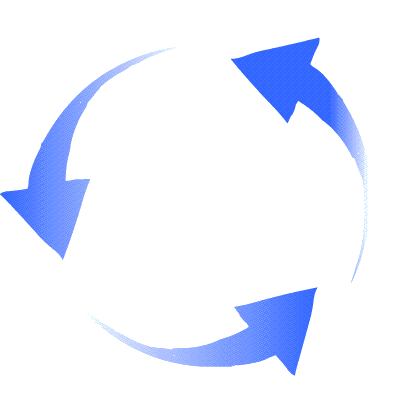 SWITCH!
Chance the Rapper's collaborations with Kanye West and Donald Glover could be great.
Jeremy Thomas: FACT – This question names three artists whose musical work I really like, so I think it almost goes without saying that I think they could be really good. Not every set of great artists match up well together, but Chance's style fits really well with both West and Glover so I could really see this work out well. We've already seen Chance work with Kanye on some of The Life of Pablo's tracks as well as "All We Got" from Chance's Coloring Book, and they all showed promise. I don't have any reason to expect that Glover and Chance wouldn't deliver at at least the same level.
Joseph Lee: FACT – Not a huge fan of Kanye, but I think a collaboration with Chance could be good, yes. And I fully expect something with Glover to be amazing.
(

John Williams leaving Star Wars is a huge blow to the franchise.
Jeremy Thomas: FACT – Certainly not one they can't recover from, but yeah it hurts to lose such an iconic composer. I completely get why Williams is stepping away, of course. He's been doing Star Wars for over forty years now, and he'd like to be able to do more varied things than he's doing now. And Star Wars will be fine; they'll find someone who can take over quite well. Still, it won't be the same and it'll be sad to see or hear, rather) Williams depart the franchise.
Joseph Lee: FACT – Without a doubt. But hey, the man's 84 and has a career full of accolades for his work. He's got nothing left to prove and if he thinks it's time, it's time. But yeah, even if they use cues from his scores in future installments, it won't be the same. Kinda sad to know we'll never get another "Duel of the Fates" again, unless he goes all out on Episode IX.
You enjoyed Weird Al Yankovic's "Hamilton Polka" medley.
Jeremy Thomas: FACT – As a big Hamilton fan, I loved this. Weird Al's polkas are always a lot of fun, and this was another great example of that. It's funny as hell, but does so without being mocking or dismissive of the original. And really, what more could you ask for. I have a pretty strong feeling that the overlap between Hamilton fans and Weird Al fans is pretty significant, so I imagine this satisfied a hell of a lot of people. Well played, Mr. Yankovic.
Joseph Lee: FACT – It's Weird Al, it's a polka medley…of course I'm into it.
Thoughts? Comments? Animal? Vegetable? Mineral? Reply in the comments below to give your own take on this week's topics! Don't forget to follow us on Twitter!
http://www.twitter.com/411wrestling
http://www.twitter.com/411moviestv
http://www.twitter.com/411music
http://www.twitter.com/411games
http://www.twitter.com/411mma