411 Music Fact or Fiction: Is Radiohead A Lock For The Rock Hall of Fame?
October 14, 2017 | Posted by
Welcome to the 411 Music Fact or Fiction! This week, Joseph Lee takes on Jeremy Thomas.
Suge Knight's claims about Dr. Dre are likely just an attention-seeking attempt.
Joseph Lee: FACT – Whatever his exact reason for doing it, I don't believe that Suge Knight legitimately believes that Dr. Dre hired someone to kill him. He'll say anything to get the focus off of the fact he killed a guy.
Jeremy Thomas: FICTION – They're less about attention seeking than trying to distract from his legal case. Knight's lawyers have been throwing everything that can at the wall to try and see what sticks, and they've got to be pretty clearly desperate if they've stooped to "Dr. Dre paid to have me killed!" He's trying to provide context for his rationale of why he was scared for his life and zoomed out of that parking lot, thus killing Terry Carter. It's not going to work, of course, and the motion to look through Dre's finances has already been denied. Good try though, Suge.
Radiohead is a shoo-in for the 2018 Rock and Roll Hall of Fame.
Joseph Lee: FACT – As soon as they were announced as a nominee for 2018 I knew they were going in. You can probably say Bon Jovi are guaranteed too, with Rage Against the Machine having an outside chance. Not all three, because they'll want one of them to headline a different year.
Jeremy Thomas: FACT – As well they should. Radiohead is not only a Hall of Fame-worthy band when it comes to quality, they are incredibly impactful to the direction of alt-rock in the late 1990s to present. I realize that they have a certain reputation among some for being overrated, but I disagree. Either way, the key here is that they're the biggest new name to be eligible and the Rock Hall loves first-ballot wins. I can't possibly see how, unless there's some antipathy that the Hall has for the band that we don't know about, they aren't inductees.
You're interested in new music from Wiz Khalifa and Pharrell Williams.
Joseph Lee: FICTION – Pharrell, yes. Wiz? No. And my dislike of Wiz cancels out my like of Pharrell, so make that a double no from me.
Jeremy Thomas: FICTION – I really like Pharrell. I don't like Wiz Khalifa all that much. He's fine as a featured artist who comes in and drops a rhyme, but any more than that and I just tend to tune out. That's obviously not to say people shouldn't necessarily be looking forward to it, but this seems like it would be a pretty standard Pharrell collaboration and as good as those can be, I'm not feeling this. I'd check it out but "interested" is a step too far.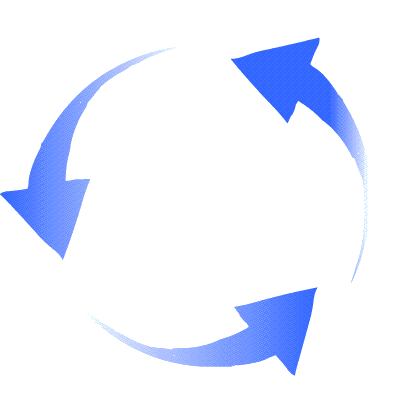 SWITCH!
You enjoyed St. Vincent's new song "Pills."
Jeremy Thomas: FACT – I've been listening to "Pills" pretty regularly since it hit earlier this week, so it's fair to say I'm a fan. St. Vincent is one of the best artists working in pop music today, and this song is no exception. It's catchy as hell with a gleefully subversive tone, playing like it's a pharmaceutical advertisement from some dystopian, Blade Runner-like future. And then, just when you're full-on in the groove, it switches direction and takes on a sound that is almost sermonistic. It's one of my favorite tracks in the last several months.
Joseph Lee: FACT – St. Vincent wasn't even on my radar prior to listening to this song and now, wow, she has a new fan. The catchy repititve lyrics, the dark underlying message and the sax at the end all make for a great listen.
Pink's new track "Whatever you Want" was impressive.
Jeremy Thomas: FACT – It's no St. Vincent, but Pink delivers on nicely on what fans expect of her here. "Whatever You Want" is one of her poppier, more melodic tracks. While I love boisterous rocking-out Pink, I tend to lean toward this side of her more fondly. I don't think this is one of her best efforts, but it has a nice sound to it and Pink's vocals are as good as ever. Beautiful Trauma will be one of the top albums in my listening rotation for the next couple of weeks at least, and this is a reason why.
Joseph Lee: FACT – I've mentioned before that I enjoy Pink and yeah, this is a good song. She's got a good voice and I enjoy the general "give no f***s" attitude she tends to portray.
Nelly's image will be irreparably harmed by the rape arrest.
Jeremy Thomas: FICTION: His arrest won't do anything to affect his image. If it gets much more serious, then yes it could absolutely do permanent damage, not to mention…y'know, jail. I think Nelly's response thus far has been more harmful than the arrest itself. His lawyer is trying to litigate this in the media, and that is absolutely the incorrect way to handle it whether you're innocent or not. It's coming off as unaware at best and outright offensive at worst. We'll see where it goes from here, but assuming he doesn't get convicted no one will remember this (or be thinking much about Nelly) this time next year.
Joseph Lee: FICTION – Well now that the accuser has stated she wants to drop the case, it looks like this is going to get swept under the rug. Who knows if Nelly really did it or not, but if the case doesn't go forward (and it certainly looks like it won't), then he'll be able to overcome this no problem.
Thoughts? Comments? Animal? Vegetable? Mineral? Reply in the comments below to give your own take on this week's topics! Don't forget to follow us on Twitter!
http://www.twitter.com/411wrestling
http://www.twitter.com/411moviestv
http://www.twitter.com/411music
http://www.twitter.com/411games
http://www.twitter.com/411mma