411 Music Fact or Fiction: Is A Rihanna Reggae Album A Bad Idea?
May 11, 2018 | Posted by
Welcome to the 411 Music Fact or Fiction!
Nicki Minaj's new album is exciting news.
Joseph Lee: FICTION – I was laughing to myself as I sent the question to Jeremy. Of course I'm not excited by Nicki Minaj's new album. Her music is generally awful. We've went over this several times.
Jeremy Thomas: FICTION – I'm sure it's exciting news for some people, but not for me. Listen, Nicki Minaj is a popular pop/hip-hop star and there are some people who will be very much looking forward to her news LP. I consider her to be essentially a pox on radio play at this point. I can't honestly remember the last time she released a song that I really enjoyed. Maybe "Super Bass," just because it was catchy as hell and kind of fun. But even with that relatively low bar, that was 2011. That was seven damned years ago. If she hasn't turned it around since then, she's probably not gonna do it with Queen.

A radio station banning Kanye West's music for his comments is going too far.
Joseph Lee: FICTION – On one hand, it's an obvious overreaction and there are probably people crying about censorship. On the other, it's their radio station and they can do whatever they want with it. If you don't like it, don't listen.
Jeremy Thomas: FICTION – Man, I went back and forth on this. I absolutely understand why some people think this may be an objectionable action by the radio stationhere. But ultimately, the station is a private entity who, like any private business, should be able to decide whether they are going to associate themselves with an individual. Kanye West is free to speak his mind on whatever issues he likes, and while I will still listen to and (when it's good) appreciate his music, I understand why others may not want to. He's free to speak his mind, but others — including businesses — are free to decide they don't want to give him a platform.

Celine Dion's "Ashes" video was funny.
Joseph Lee: FACT – Not only was it nice to see Celine Dion poke fun at herself and do something silly, but the song was actually decent. Just the fact that a dramatic song like "Ashes" is even the theme to Deadpool 2 is funny in itself, but they went the extra mile by having her call Wade "Spider-Man." A+.
Jeremy Thomas: FACT – Man, I loved this. I thought it was great how straight-forward they played it for the majority of the video; it hits every note of the "film soundtrack music video" trope and nails it perfectly. The song is pretty good too, and this comes from someone who isn't the biggest fan of Celine Dion as a rule. Can we start the Best Original Song Academy Award campaign now, please? Yeah, that was good stuff.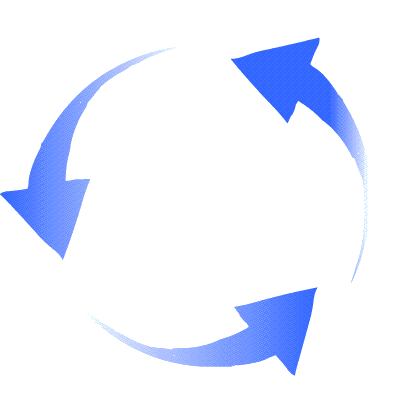 SWITCH!
The news of American Idol's renewal isn't surprising.
Jeremy Thomas: FACT – Not in the least. American Idol may not be the ratings phenomenon that it was when it debuted on FOX in 2002, but the TV landscape is very, VERY different than it was in 2002. Idol had what is considered to be a very successful return with a 1.71 demo rating. That's better than all of three scripted series for ABC. Of course, Idol had the big-money contracts for its hosts, but like all reality shows the production costs are otherwise much lower than scripted television. Idol may be second to The Voice among music competition series these days, but it was strill an easy renewal choice.
Joseph Lee: FACT – It may not be the ratings juggernaut it once was, but American Idol is still doing very well for itself in the ratings and ABC would have been stupid to let it go so early.
You're interested in the Meek Mill docuseries about his incarceration.
Jeremy Thomas: FACT – I'm not a huge Meek Mill fan, but the story of his incarceration and all of the drama around is fascinating. I feel like it is great grounds for a documentary series not only to look at Mill, but to look at the issues surrounding America's prison system in general. There are a lot of ways this could go wrong of course, but I am looking forward to it to be sure.
Joseph Lee: FICTION – The facts around this case, as well as the speculation, have been very intersting. So I'm sure the docuseries will be great. The problem for me personally is that I've been following it closely and reporting on it for 411 so…it feels like I know everything already.
A Rihanna reggae album sounds like a bad idea.
Jeremy Thomas: FICTION – I 100% understand why people may be skeptical, but you also have to realize that this is Rihanna's background in music. She's been incorporating Jamaican elements into her pop music for years, albeit mostly in terms of dancehall. There are some people who don't like reggae and some people who don't like Rihanna, and fair enough to those people. I enjoy Rihanna when she's on her game, and I enjoy reggae. So yeah, I'm pretty interested in this one.
Joseph Lee: FICTION – Rihanna has really slowed down her music output over the years so if she's choosing to go in this direction, she must think she can pull it off. At the very least wait until the first song arrives before condemning it.
Thoughts? Comments? Animal? Vegetable? Mineral? Reply in the comments below to give your own take on this week's topics! Don't forget to follow us on Twitter!
http://www.twitter.com/411wrestling
http://www.twitter.com/411moviestv
http://www.twitter.com/411music
http://www.twitter.com/411games
http://www.twitter.com/411mma