411 Music Fact or Fiction: What Did We Think Of The Carters' New LP?
June 23, 2018 | Posted by
Welcome to the 411 Music Fact or Fiction!
You enjoyed the Jay-Z and Beyonce joint LP.
Joseph Lee: FACT – I mean, I guess? I'm not exactly the biggest fan of either in the world but it was solid enough. When Beyonce and Jay-Z work together it tends to result in better tracks than some of their solo stuff, so this was more of that. It's nice they were able to work through their marriage issues too. You don't see that often with celebrities.
Jeremy Thomas: FACT – It wasn't as good as each performer's last individual LPs, Lemonade and 4:44. But on the whole I thought it was a solid collection of songs that provided a conclusion to what's now being called "the Carter trilogy" of those three albums. I enjoyed Beyonce's work more than I did Jay's on this particular one, perhaps because there's just a lot more of her than there is him. But they both deliver fairly well on this album which avoids the traditional paths of pop music or hip-hop. It's not exactly radio-friendly in musical style or structure, and that allows it to go in some very interesting directions. All in all, it's a prettry decent album.

Drake's video for "I'm Upset" was enjoyable.
Joseph Lee: FICTION – I guess it could be if you like Drake or Degrassi, but I don't care about either of those things.
Jeremy Thomas: FICTION – I mean, it was fine but…not my thing. Even setting the fact that I'm not a big fan of Drake's music aside, Degrassi wasn't a show I ever watched so I have no real connection to these cameos except to say "Oh look, there's Nina Dobrev." It was a perfectly acceptable music video that didn't do anything for me. If I had been a fan of ths show, then it probably would have been different.

Christina Aguilera's Liberation was solid.
Joseph Lee: FACT – Two albums this week I listened to that I don't really feel anything about. I enjoy Christina Aguilera as a vocalist but her songs don't do a lot for me by themselves. This was okay, and definitely a step up from previous efforts. It's just not my style.
Jeremy Thomas: FICTION – I'm not saying it's a bad album; quite the opposite, in fact. "Solid" is too mild a description for how I would reference the album. I've always been a Christina Aguilera fan and while this album has a couple of ups and downs, on the whole it very effectively showcases her talents as an artist. It's stylistically bold, incorporating elements from several different genres, and smoothly blendsa Aguilera's core themes and sounds of soul, empowerment and passion. I'm not certain if I like it on the level of Aguilera's underappreciated Lotus yet; that will take a few more listens to be certain. But it's certainly up there and a welcome addition to 2018's pop landscape.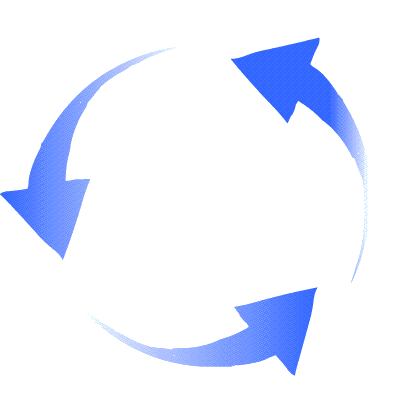 SWITCH!
Prince's heirs likely won't get their wish for the Estate to back out of the TIDAL deal.
Jeremy Thomas: FACT – All due credit to Prince's kids, but the Estate is there for a reason. And the Estate has almost certainly done more due diligance into TIDAL as a company — including the claims that the service falsified its streaming numbers — than the heirs even have the capacity to do, much less what they have done. I'm not blindly supporting TIDAL in this situation because I have no dog in the fight; I don't use TIDAL anymore. I just tend to feel like the legal team behind Prince's Estate have a better grasp than Prince's heirs, and thus have no reason to back out.
Joseph Lee: FACT – I guess that's one benefit of being unknown and middle class: I don't have to worry about people squabbling over my legacy and estate when I'm dead. Not that I'd have to worry about that anyway, I'd be dead. I don't think his heirs have much of a case here, and it just seems like they're trying to get as much money as possible out of any streaming deal.
Florence and the Machine's new track "Big God" was decent.
Jeremy Thomas: FACT – I dug this one, for sure. It has a bit of a Boys For Pele-era Tori Amos vibe to it…or rather, more than usual for Florence. It worked, and the result was an evocative and well-constructed song with a lot of soul that hits some great emotional notes. The escalation from a stripped-down style into a lush, enveloping sound worked well. This is a new regular addition into my play rotation for sure.
Joseph Lee: FACT – This is more my speed when it comes to this type of music. I enjoy Florence quite a bit and this latest track was a good one.
It's not surprising Jay-Z turned down an offer for the Super bowl halftime show.
Jeremy Thomas: FACT – There are a lot of reasons this isn't surprising to me. For one, Jay Z is the kind of performer who prefers to set his own terms when he's performing, and that's something that would almost certainly lead to him clashing with the NFL. Second, with some of the NFL's recent decisions (yes, I'm talking about the anthem regulation), I don't doubt he's not too keen on going into business and appearing to endorse the organization. He doesn't need the money, so there's no reason for him to have to compromise on what are probably pretty strongly-held beliefs. The NFL won't have a difficult time finding a performer so they'll be fine; frankly, this is probably for the best.
Joseph Lee: FACT – An easy layup to end this week with. But yeah, considering how outspoken Jay has been about the NFL, it doesn't surprise me at all that he'd turn down the gig. It's not like he needs the money. He's Jay-Z. He could buy and sell 411's staff and all of our readers twice-over.
Thoughts? Comments? Animal? Vegetable? Mineral? Reply in the comments below to give your own take on this week's topics! Don't forget to follow us on Twitter!
http://www.twitter.com/411wrestling
http://www.twitter.com/411moviestv
http://www.twitter.com/411music
http://www.twitter.com/411games
http://www.twitter.com/411mma