411 Music Fact or Fiction: Will A Jay-Z Produced Prince Album Be Worth It?
May 19, 2018 | Posted by
Welcome to the 411 Music Fact or Fiction!
A Jay-Z produced Prince album should be good.
Joseph Lee: FACT – What, do you expect me to say no? Prince is one of the best ever and Jay-Z is great at what he does. The material might be unreleased but Hov will now how to present the best of it so as not to undermine Prince's legacy. I'm looking forward to hearing it.
Jeremy Thomas: FACT – Prince is an iconic artist and his vault contains, by all accounts, some pretty great music. Jay-Z is a stellar producer. Give him the late pop star's art to work with and I have little doubt we'll be in for something great. Look at Michael Jackson's posthumous albums as an example of why someone like Jay is good for this. In the hands of someone who doesn't care and just wants a cash grab, you get the abysmal Michael. When you have someone in charge of production who really cares about the artist like L.A. Reid, you have something great. I'm pretty sure Hov is more along the lines of the latter than the former, so I have high hopes for this.

Cardi B will return to Instagram sooner than later.
Joseph Lee: FACT – Ah yes, the conundrum of askng questions about people I could not care less about. Yes, she will. Celebrities rarely stay off of social media for long these days, in spite of their best interests.
Jeremy Thomas: FACT – This is kind of a foregone conclusion. I don't mean that in a particularly negative way, mind; it's just that Cardi has said that she left the service, and I quote, "to see if people will finally keep my name out they mouth." She's going to find that people won't, because she has plenty of other social media accounts for people to tag. And Instagram is too useful for celebrities for a variety of reasons. It may not be right away, but I would find it hard to imagine she'll be off Instagram permanently.

You're interested in the re-issue of Guns N'Roses Appetite for Destruction.
Joseph Lee: FICTION – Love Guns N' Roses, I love the album, but I don't buy remastered sets as a rule. Not everything needs to be updated.
Jeremy Thomas: FICTION – I love Appetite For Destruction, don't get me wrong. But under no circumstances am I willing to pay $20 for a two-disc remaster of an album that already sounds pretty damned good. And I'm sure as Christ not going to pay almost $1000 for the super-cool "Locked N' Loaded" edition. Re-issues are important sources of income for artists and they are great for people who want this kind of content, and are willing to spend for it. I'm simply not one of those people, especially since I've been all aboard the digital distribution method for quite a while.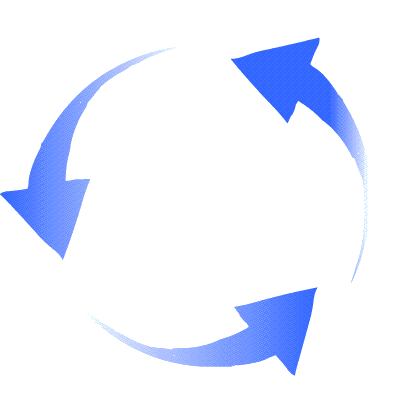 SWITCH!
Christina Aguilera and Demi Lovato's song "Fall In Line" was a solid duet.
Jeremy Thomas: FACT – Solid is a bit mild for how I would describe it; I'm a fan of the song after a couple of listens. But it certainly isn't a bad word for how the song will likely be perceived overall. I don't imagine this is going to be a song that dominates radio play: it's too slow, not catchy enough. But it's a pair of very strong vocal performances set to the slow, slinky nightclub singer style that Aguilera in particular excels in. There is a great message in here about how female empowerment and making your own decision about your body. I really enjoyed this one and it's exactly the kind of thing I hoped Aguilera would be doing with her new album.
Joseph Lee: FACT – Both ladies can sing and this was a decent enough pop song. It's not something I'm going to listen to again on my own, but I wouldn't turn it off it came on the radio. Yes, I still listen to the radio. Not even satellite.
Jay Rock and Kendrick Lamar's "Win" was enjoyable.
Jeremy Thomas: FICTION – Eh, it wasn't terrible but I certainly didn't love it. The lyrics are ridiculously repetitive, the backing track is fine but not much more than that and Lamar's contribution isn't particularly heavy here, basically limited to ad-libs (although he's credited as a co-writer). It's not something I would turn off if it came across a playlist, but it's nothing I'm going to seek out or put into my regular rotation by any stretch of the imagination.
Joseph Lee: FICTION – I didn't particularly enjoy what Jay Rock brought to the table, and Lamar's contribution was barely anything so it didn't win me over. Lamar's normaly great but he didn't do much of note here.
It's not surprising that R. Kelly was pulled from Spotify.
Jeremy Thomas: FACT – It isn't surprising at all. Frankly, the only thing surprising about this to me is that, outside of R. Kelly himself, there hasn't been a concern from reactionary people about censorship concerns. As I've said in the past, companies have every right — and indeed, the responsibility — to ensure that they are not associated with acts who could backlash against them. R. Kelly's long-documented questionable legal history regarding sexual misconduct and assault is not something that people want to be associated with right now, and they shouldn't want to either. Spotify made the right call from a business standpoint here, as the potential bad press is far outweighed by the good press they're getting for it.
Joseph Lee: FACT – It's the same deal as with the radio station pulling Kanye, in that Spotify has every right to choose who they don't want associated with their service. And this time it's not at all surprising because Kelly has a really dark cloud hanging over him, especially with the new allegations. Of course, you could bring up the equally questionable actions of musicians who are currently still on Spotify, but that's a debate for another day.
Thoughts? Comments? Animal? Vegetable? Mineral? Reply in the comments below to give your own take on this week's topics! Don't forget to follow us on Twitter!
http://www.twitter.com/411wrestling
http://www.twitter.com/411moviestv
http://www.twitter.com/411music
http://www.twitter.com/411games
http://www.twitter.com/411mma