411 Music Fact or Fiction: Will Kanye West Make A Comeback Next Year?
November 18, 2017 | Posted by
Welcome to the 411 Music Fact or Fiction! This week, Joseph Lee takes on Jeremy Thomas.
The sexual harassment claims against Mariah Carey seem unbelievable.
Joseph Lee: FACT – I don't think the claims are unbelievable because it's not who Mariah Carey is (I don't know her) and I don't think that because "oh she's so hot how could someone turn her down" (although she certainly is). I find it hard to believe these claims because they only came out as part of a lawsuit over money she already owed the guy. It could very well be true that she is guilty of these things, but the way it's being handled makes me doubtful.
Jeremy Thomas: FICTION – They aren't unbelievable for a variety of reasons, even if I don't personally buy them. Quite simply, sexual harassment is often less about sex itself than it is about using power to demean someone and make them feel small. People will say "How could X person sexually harass Y person, X person so hot enough not to need to or Y person isn't hot enough to be harassed." Those are complete bullshit. It's about proving you're more powerful than them. The claims are entirely believable. That said, I don't personally believe it because it is a claim that is packaged in with a lawsuit about unpaid money. But that doesn't make the claims themselves unbelievable on their face.
Eminem's "Walk on Water" is a disappointing return track.
Joseph Lee: FACT – This reminds me a lot of "3 AM." Not necessarily in tone or content but it was Em's first big track after a period of absence and it left me feeling cold. "3 AM" eventually grew on me, so maybe this will too, but so far I'm not on board. It feels manufactured, like his other pop-friendly hits, with Beyonce subbing for Rihanna.
Jeremy Thomas: FICTION – It's not one of his all-time best, but I appreciated the ambition and concept behind the track. Beyonce delivers a great chorus and Em's lyrics nicely tackle the struggles that he's had through the latter parts of his career. He's not exactly spitting fire here but he shows a level of vulnerability in the lyrics that some of his more interesting tracks have displayed. I definitely get why people may not love this one, but I dug the hell ouf of it.
You're interested in Chris Martin's guest spot on Modern Family.
Joseph Lee: FICTION – I still watch and enjoy Modern Family, but I have absolutely no interest in Coldplay's Chris Martin showing up. There's a very good chance I don't even recognize him when he does, if I'm being honest.
Jeremy Thomas: FICTION – I stopped watching Modern Family last season because while I love the cast, I felt like the storylines had been treading water for too damned long for me to really enjoy it anymore. And while I am actually still a(n admittedly mild) fan of Coldplay's, I don't have enough love of them that I am super-interested in Chris Martin's acting work. At least, I'm not interested not enough that I am going to come back and watch a show I stopped watching just so I can see his guest-starring role. When Game of Thrones inevitably casts him so that fans can freak out on Twitter like they did Ed Sheeran though, I'll definitely be interested.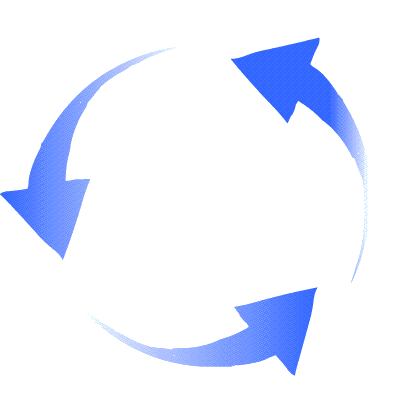 SWITCH!
It's the right time for Ozzy Osbourne to hold a farewell tour.
Jeremy Thomas: FACT – I have no small level of skepticism that it will truly be a farewell tour, but it does seem to be a good time if it's actually goodbye. Ozzy is nearly seventy years old and the tour is going to last a good, long while, which means he'll be over seventy by the time it's done. He's already said it won't be retirement but will be his last tour, and at the age he's at it will be best on his body if he gives it a rest after all of that. More power to him that he still loves being on the road though. The basic gist here is that if he thinks it is the right time, it is.
Joseph Lee: FACT – Whether or not it's his truly his last, I think it's the right time. He's not getting any younger and Black Sabbath have already called it quits. Ozzy is an absolute legend so if he feels it's time to hang it up then I can't say he's wrong.
Kanye West will make his music comeback next year.
Jeremy Thomas: FACT – Kanye has been out of the limelight for longer than I expected after his emotional struggles at the end of last year. I've been legitimately impressed by the fact that he's been away from the public eye (as much as you can be when married to a Karsashian), presumably to focus on himself. As such, I think that next year is about the right time to make his return. People will be ready for his return and with any luck, he'll be more inspired than he's been thanks to the time off. I think it makes a lot of sense.
Joseph Lee: FACT – He's already making surprise appearances at other people's shows and staying out of public seems to have prevented any more incidents in the news. I think '18 will be the year of 'Ye.
You don't believe that Taylor Swift's "Dress" is about Ed Sheeran.
Jeremy Thomas: FACT: I'm going to be honest here and say while I like the song, I legitimately don't care if it is about Sheeran or not. The inspiration behind songs doesn't necessarily matter in the case of tracks like this; it's not like anyone's enjoyment of the song depends (or should depend) on who it is about. Sheeran himself doesn't think it is and a single line that quotes his song "Shape of You" doesn't make up for the fact that the person in the song has a buzzcut, which is very not Sheeran. Maybe it is, but I doubt it.
Joseph Lee: FACT – I hadn't put much thought into it. I don't care. Whether it is or not isn't going to make me like or dislike the song. He says it's not, so let's go with that.
Thoughts? Comments? Animal? Vegetable? Mineral? Reply in the comments below to give your own take on this week's topics! Don't forget to follow us on Twitter!
http://www.twitter.com/411wrestling
http://www.twitter.com/411moviestv
http://www.twitter.com/411music
http://www.twitter.com/411games
http://www.twitter.com/411mma