411 Music Fact or Fiction: Will Kanye West's New Album Be Worth The Wait?
March 17, 2018 | Posted by
Welcome to the 411 Music Fact or Fiction!
Kanye West's new album will be worth the wait.
Joseph Lee: FACT – For Kanye West fans, I'm sure it will be. I've said before that I'm not one of those people, but that's more of my personal tastes than anything to do with quality. West is routinely praised by critics and music fans alike. I have no doubt that taking his time with this next album, and perhaps using his personal troubles as motivation, will deliver for him.
Jeremy Thomas: FACT – Isn't it usually? I'm someone who appreciates most of Kanye's musical input, even the divisive Yeezus. And even for those who didn't love Yeezus, The Life of Pablo was a good comeback album for him. So I'm willing to wait out the time needed for him to get the next album right. Kanye is a notorious seclusionist when he gets to work on the album and that means we aren't hearing much about his non-musical antics while he works, so that's just an added bonus.

Lil Wayne and Birdman will settle their issues by the end of the year.
Joseph Lee: FACT – Money wins above all else. With the recent reports that they're trying to settle things privately, I think they realize that they would stand to gain more working together than apart. I'm sure their legal bills are skyrocketing to the point that even super rich people like them are taking notice.
Jeremy Thomas: FICTION – It's entirely possible, sure. But I have a feeling that if they haven't worked it out already, they're not going to by the end of the year. The problems between these two are severe enough that despite multiple attempts to squash the beef, it's always come back to a standstill. I won't be shocked it it all gets worked out, but I'm not counting on it either.

Taylor Swift's video for "Delicate" was stronger than her usual videos.
Joseph Lee: FICTION – I thought the song was the best single yet from her new album (as someone who isn't really into Swift), but the video was just, eh. At least the other videos, like them or not, had showmanship.
Jeremy Thomas: FICTION – I actually kind of liked the "Delicate" video, but I wouldn't say it was stronger than her usual. I liked the "Look What You Made Me Do" and "End Game" videos better for very different reasons. This one is focused like the former, but more light-hearted like the latter. I don't think it was as good as either of them, but it was solid (and better than the nice try that was "…Ready For It").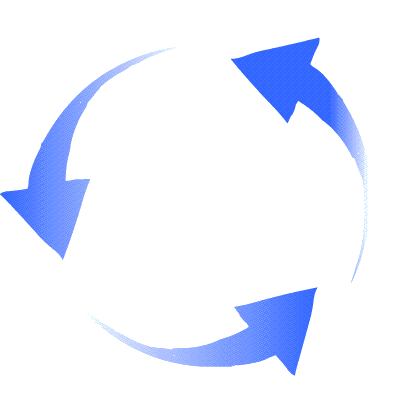 SWITCH!
Ed Sheeran was the right winner of "Song of the Year" at the iHeartRadio Awards.
Jeremy Thomas: FACT – Looking at the nominees, I'd say yes. Damn is that a weak field though. Seriously, this was the best they had? This is taking nothing away from "Shape of You," which is a really good song. But "Despacito," "Something Just like This" and "Wild Thoughts" weren't great songs, no matter how catchy they were. "That's What I Like" was the strongest runner-up, but Sheeran had this one locked down for sure.
Joseph Lee: FACT – I wouldn't call it the best song of 2017, but it's certainly miles ahead than the other nominees at this awards show. "Shape of You" was everywhere last year, so it's not a surprise that it would be the pick.
The 'feud' between 50 Cent and Conor McGregor makes them both look bad.
Jeremy Thomas: FACT – I mean, what is ultimately going to come of it? If the answer is "nothing," then they look bad. And the answer has to be "nothing." McGregor isn't going to rap, Fiddy isn't going to fight, so in the end it just looks like two guys snarking off at each other in incredibly petty ways. There is no way that this turns out well for anyone involved, and I've completely lost interest in this one already. I can't imagine that many other people haven't.
Joseph Lee: FACT – I would love to see Conor attempt a rap battle with 50. That would be hilarious. Anyway, yeah, this is an obvious fact. Twitter feuds in general, or just sniping back and forth for no real reason, just make you both look immature. You're both grown men, act like it.
You're interested in the Neil Young film Paradox.
Jeremy Thomas: FACT – Admittedly, a film directed by Daryl Hannah and featuring Neil Young doesn't inherently make me jump to attention. But the good buzz out of SXSW about this has me intrigued. This won't be anything that attracts any sort of mainstream crowd from my understanding of what it is, but I enjoy Young enough that I'm willing to give it a shot. I guarantee that I've spent more time watching much, much worse things in my life…hell, in the last four months, probably.
Joseph Lee: FICTION – It's not that I don't like Neil Young, because I'm not a savage, but artistic films like this aren't really my forte. I mean, I'm the horror writer on this website, after all. This kinda movie is very far away from my wheelhouse.
Thoughts? Comments? Animal? Vegetable? Mineral? Reply in the comments below to give your own take on this week's topics! Don't forget to follow us on Twitter!
http://www.twitter.com/411wrestling
http://www.twitter.com/411moviestv
http://www.twitter.com/411music
http://www.twitter.com/411games
http://www.twitter.com/411mma