411 Music Fact or Fiction: Will Lady Gaga's Vegas Residency Be A Success?
December 22, 2017 | Posted by
Welcome to the 411 Music Fact or Fiction! This week, Joseph Lee takes on Jeremy Thomas.
Diddy will end up buying the Carolina Panthers.
Joseph Lee: FACT – Well we knew he wasn't going to buy the entire NFL, but owning his own team is a possibility. It remains to be seen if it's the Carolina Panthers, as the owner may not want the political headache that is Colin Kaepernick (whether or not that status is warranted is a status for another day). I think since Diddy seems to be talking this up that it'll happen.
Jeremy Thomas: FICTION – It's always possible that he buys the Panthers as part of an ownership team, for sure. But I suspect he won't, and the reason isn't because of the NFL; it's because of the XFL. There's a swerve for you. An XFL franchise will be much cheaper and Combs will be able to make a greater impact there if it succeeds (admittedly, that is a HUGE if). I know, I'm going way out on a limb here, but it's no further out than the idea that he'll be teaming with Kaepernick and whoever else to buy the Panthers.
Ed Sheeran would be a good choice for the next Bond theme.
Joseph Lee: FACT – Bond producers have been nailing down popular and vocally talented musicians and Ed Sheeran is both right now. And if he already has a song written, that's half of your work done right there.
Jeremy Thomas: FICTION – I like Ed Sheeran a lot, but I don't see his style as fitting the Bond franchise. I'm not strictly a purist about how the themes have to sound, but there should be a epic style befitting the franchise's roots. Sheeran doesn't typically play in those areas of music. He could do it, don't get me wrong, but he wouldn't be my choice of someone to take a chance on for this particular job.
You enjoyed the A&E docuseries "Who Killed Tupac?"
Joseph Lee: FICTION – I didn't watch it, because goodness knows I've seen enough about the Biggie and Tupac cases to last me a lifetime. It's like if they produce another special on Kurt Cobain's death. Plus any new information that came out as a result of the series was reported online after it aired anyway.
Jeremy Thomas: FICTION – I have to give this a Fiction because it's been a busy few weeks and I haven't been able to see it. It's on my list though, because it has received decent reviews and I'm a sucker for true crime stories. I don't expect anything majorly revelatory, but an exploration of the case doesn't need new information to be well-executed. We'll see.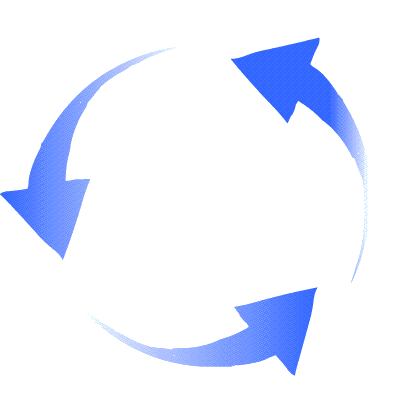 SWITCH!
Even though it's successful, you have no interest in 50 Cent's show Power.
Jeremy Thomas: FICTION – I mean, I reviewed the third season for 411 and gave it pretty stellar reviews; I only skipped season four for scheduling reasons but I watched and seriously enjoyed it. Power is a surprisingly good show elevated by its cast and showrunner Courtney Kemp Agboh's talent as a writer. The storylines are way more compelling than you might have expected from "that 50 Cent show," as I generally hear it referred to, and I've become major fans of Agboh, Omari Hardwick, Naturi Naughton and Joseph Sikora because of it. I strongly suggest people check it out.
Joseph Lee: FACT – That's not a slight on 50 Cent at all, because the occasions I've seen him act he's been decent at it. I don't watch Power because a) I don't get Starz and b) shows need more to their plot than what Power is bringing to hook me these days.
Lady Gaga's Las Vegas residency will be a huge success.
Jeremy Thomas: FACT – Most Vegas residencies are, and Gaga is still a vital force for pop music today. She certainly has more cache than Britney Spears did when she started her residency, and that was a pretty stellar success, so why not? I have no doubt that she'll sell out quickly and make a metric crap-ton of money in the process, because she's pretty much perfect for the extravagance of Vegas.
Joseph Lee: FACT – If there's ever an act that was born to play Vegas, it's Lady Gaga. She's got the glitz and glamour required for Las Vegas and she can even strip the show down and show off her singing ability if she chooses. I imagine this one is going to get a lot of money when it's all said and done.
Chance the Rapper and Jeremih's Christmas album was enjoyable.
Jeremy Thomas: FACT: True story, when I got this set of questions I literally responded to Joseph, "Oh god, you're going to make me listen to a Christmas album, damn you." Because I don't enjoy Christmas music as a rule, particularly modern popular music holiday music. But this was something different and it stands on its own beyond just being a Christmas album. This is some pretty fine gospel rap, with Jeremih delivering his usual solid R&B and Chance being on point from start to finish. I actually came away from this album with a solid amount of appreciation for it, which is saying something when it comes to Christmas music.
Joseph Lee: FACT – It was fine, if ultimately forgettable. It's a modern Christmas album, which means mediocre originals or covers that do nothing to reinvent the wheel. At least Chance and Jeremih avoid the latter.
Thoughts? Comments? Animal? Vegetable? Mineral? Reply in the comments below to give your own take on this week's topics! Don't forget to follow us on Twitter!
http://www.twitter.com/411wrestling
http://www.twitter.com/411moviestv
http://www.twitter.com/411music
http://www.twitter.com/411games
http://www.twitter.com/411mma