411 Music Fact or Fiction: Will Nicki Minaj Have The Highest-Selling Album of the Year?
February 17, 2018 | Posted by
Welcome to the 411 Music Fact or Fiction!
You have no interest in a Gucci Mane biopic.
Joseph Lee: FACT – I still haven't seen biopics of music acts I actually have an interest in. For example, I haven't seen Straight Outta Compton and I actually like the N.W.A. So if I haven't seen that, why would I make time for a movie about a guy I'm barely aware of?
Jeremy Thomas: FACT – I almost went Fiction, just so I could say I more accurately had LESS than no interest in a Gucci Mane biopic. I understand of course that Mane is a, shall we say, unique individual. And I fully believe that someone could make an interesting film based on his life. The odds, however, are not in his favor. There are hundreds of artists with more interesting stories who don't have biopics about them in the works, and I don't see any reason why Mane should rise above any of them. This is a hard, hard pass for me.
A Spice Girls reunion will do well in 2018.
Joseph Lee: FACT – Yeah 90s nostalgia is still pretty big, and we're only just now really getting into it. There are still more 80s throwbacks than 90s at the moment. Nothing screams late 90s like the Spice Girls, and I think there will be enough interest for them to generate some serious revenue from a tour.
Jeremy Thomas: FACT – I think it'll do very well, in fact. Never underestimate 1990s nostalgia. There are loads of people who look back at the Spice Girls fondly, and they're even getting a critical re-evaluation in some corners. There's a lot of hype whenever word about a possible reunion comes about, and this will be no different. Their Girl Power themes will play well in the current day to boot. I have every expectation that, should it end up happening, the Spice Girls reunion will bring in truckloads of profit for all involved.

Nicki Minaj will have the highest-selling album of the year when it's released.
Joseph Lee: FICTION – Nicki Minaj hasn't had an album in four years, so that'll definitely help if fans are still really interested in her. But as Jeremy points out, Kanye's also due for an album. Not only that, but there continue to be rumblings of a joint album with Jay-Z and Beyonce. I have doubts that Minaj will have the highest-selling hip-hop album of the year, let alone overall.
Jeremy Thomas: FICTION – It's still very early in the year. And while I have no doubt that Nicki Minaj's album will sell a lot of copies, there are many albums — surprise ones and otherwise — still to go which could compete for the 2018 crown. Kanye West's album could be out this year, as just one example. We never know if Drake's just going to drop an LP out of nowhere, and he always sells ridiculously. Basically, it's impossible to say at this point. She could end up having the best-selling album of 2018, but I'm not confident enough to say it will.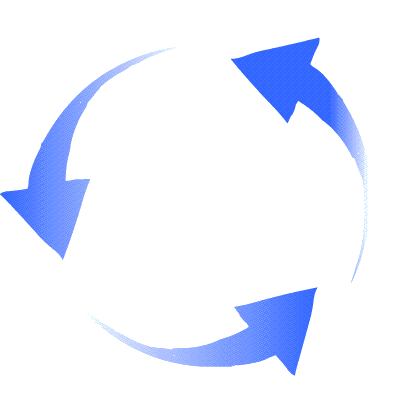 SWITCH!
You're skeptical about James Hetfield in a serious dramatic role.
Jeremy Thomas: FACT – I'm skeptical only because we haven't seen him do much as an actor. He could be great, but right now it's hard to say. I'm definitely interested in Extremely Wicked, Shockingly Evil and Vile because I think Zac Efron is an underrated actor and I'm intrigued to see what Joe Berlinger (director of the Paradise Lost films) can do with a narrative feature film. But yeah, I'm holding my judgment for now and am going to be skeptical until Hetfield proves otherwise. Too many other rock stars have tried to act and failed for me to do otherwise.
Joseph Lee: FACT – My first assumption is that he had to have auditioned, right? Why would someone just automatically assume that James Hetfield, frontman of Metallica, would be the right choice for your serial killer biopic? It's a small but pivotal role, so I can only think he must have shown the director something that made him perfect for it. Until I see that something, I'm going to be skeptical.
You enjoyed the music video for Eminem's "River."
Jeremy Thomas: FACT – Eminem usually has some good music videos, and I dug this one. The Emil Nava-directed clip has an aesthetic that immediately sets it apart, with a fauxumentary style and a bit of acting in there amidst the song. I enjoy the dark sort of mood that the video has and the song is a very good one. This is a video that stands out amongst a lot of what I've seen lately, and for the right reasons.
Joseph Lee: FICTION – I don't know, I tend to prefer music videos that just get right into the song and don't include the extra stuff. It's a weird quirk, but it's mine. I enjoy the song, but the video didn't really land for me.
Garth Brooks is an odd choice to be the first inductee in the Live Music Hall of Fame.
Jeremy Thomas: FICTION – On first thought I was going to say yes, but after I considered a moment it makes more sense. Garth Brooks isn't someone I would consider a first balloter for a ton of other Hall of Fames (except Country, of course), but when it comes to his tours he's pretty much been one of the banner performers. He's set records on the road; the The Garth Brooks World Tour in 1996 – 1998 was one of the highest-grossing tours of the 1990s, and his current tour with Trisha Yearwood is climbing its way up the all-time list (currently at #9, set to hit #8 soon enough). Would it have made more sense from a metrics standpoint to induct, say U2? Yes, but that's not always how these work. He's not the most obvious choice, but he's one that makes sense.
Joseph Lee: FACT – Okay, yes, Garth Brooks should definitely go into a Live Music Hall of Fame at some point. I grew up during his reign in the 90s so I am well aware of how much of a megastar he was. I just think that Brooks as the FIRST inductee is a little suspect. Surely there are much bigger acts who have dominated live music that should be considered first? Like just off the top of my head, wouldn't KISS have been a better choice?
Thoughts? Comments? Animal? Vegetable? Mineral? Reply in the comments below to give your own take on this week's topics! Don't forget to follow us on Twitter!
http://www.twitter.com/411wrestling
http://www.twitter.com/411moviestv
http://www.twitter.com/411music
http://www.twitter.com/411games
http://www.twitter.com/411mma