411 Music Fact or Fiction: Are We Excited For The New Foo Fighters EP?
June 23, 2017 | Posted by
Welcome to the 411 Music Fact or Fiction! This week, Joseph Lee takes on Jeremy Thomas.
There's no point in changing how to write JAY-Z's name.
Joseph Lee: FACT – Remember when Sean Combs kept changing his name from Puff Daddy to P. Diddy and so on? This is like that only a whole lot dumber. Who the heck cares if your rap name is now all caps? Why is that even an announcement worth making?
Jeremy Thomas: FACT – There really isn't. In most cases people are going to type it out the way they want to type it out. We at 411 always try to use the artist's chosen spelling, whether that's proper pronunciation or some wierd thing that inludes dollar signs or underscores or whatever, but it's not like no one knows who we're talking about when we say "Jay Z" instead of "JAY-Z." It's not a big deal that he changed it, but it's not going to mean anything in the long or short run either.
Chad Kroeger was off-base in his comments about Stone Sour and Slipknot.
Joseph Lee: FACT – I get it. You're in a band that people consider one of the worst. You're the constant butt of jokes. I might lash out too. But come on, man. Anyone who thinks Slipknot is just a gimmick has never listened to their material (which, I'd like to point out, is far more diverse album to album than anything Nickelback's done). As for Stone Sour, they have a more mainstream sound but nothing Nickelback has ever done has sounded close to that. Corey Taylor shoots his mouth off a lot but he'd probably be the first to make fun of his own band from what I've seen.
Jeremy Thomas: FACT – Chad Kroeger is a funny, funny man. Okay, not really…he's just thin-skinned in the extreme. First off, calling Stone Sour "Nickelback Like" is hilarious because their sounds and styles are very different. I'm not going to get into which is better because that's subjective, but there is no real basis in reality for that statement. As to saying that Slipknot isn't good because they "had to put on masks and jump around," I'm kind of speechless. There are dozens of great bands who were or are all about theatricality. I won't even mention any names beyond David Bowie and my point is made. But the best part of that interview was Kroeger saying, and I again quote, "I can't think of another band that's as diverse as we are." Listen, I don't mind Nickelback. They're not a particularly good band, but their music is enjoyable to listen to. But they're far from diverse, much less the most diverse band out there. So yeah…"off-base" is putting it mildly.
Lionel Richie would be a good choice to judge American Idol.
Joseph Lee: FACT – This is a no-brainer FACT. Lionel Richie is a legendary artist and he has decades of experience that could come in handy when giving advice to the latest Idol contestants.
Jeremy Thomas: FACT – He's a writer, producer and performer and incredibly successful at all of them, which makes him a pretty good choice. Sure, he doesn't have the current mainstream cachet of Katy Perry but he has a lot of credibility with older audiences and that would be valuable in helping make the show popular among multiple age groups. What's more, he has a lot of current name value outside the United States which would be big for the show's international licensing appeal. Richie has years of experience in the music industry both as a performer and developer of talent, so why not?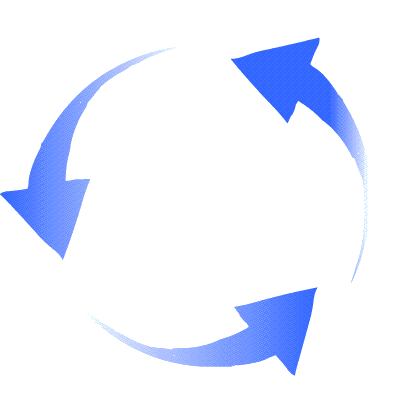 SWITCH!
You don't expect Ted Nugent to stick to his word about his violent rhetoric.
Jeremy Thomas: FACT – I'd like to hope so, but I am skeptical. His politics set completely aside, Ted Nugent is still not a man whose name is exactly synonymous with credibility and keeping to his word. Nugent's rock credentials are of course without question but he has had an increasing tendency to spout off, sometimes in contradictory ways. That said, I do honestly hope he is sincere and keeps to what he said; if Nugent can do it, that would be a great gesture. Now if we can just get the rest of humanity on the extreme right or extreme left to do so… (Hey, I can dream.)
Joseph Lee: FACT – I'd like both sides to calm the heck down and work together to help everybody, but that's not going to happen. The GOP didn't play ball when Obama was president and now the Dems are doing the same with Trump. And on and on it goes and no one is ever helped. As for Nugent, I'll believe it when I see it. Given some of the things he's said in the past, it seems unlikely that he'll quit cold turkey. But hey, if he really is giving up his old ways, then good for him. The world could use less hate in it.
The new Queens of the Stone Age song "The Way You Used To" is impressive.
Jeremy Thomas: FACT – It was good stuff. We talked about QotSA last week and like I said before, I'm not their absolutely biggest fan but I really do enjoy their work. "Impressive" is exactly the word I would use to describe the gritty blues-rock style of "The Way You Used To," sounding more like Homme's Eagles of Death Metal than Queens of the Stone Age's work usually does. I dug this and it's boosted my interest in Villains when it releases.
Joseph Lee: FICTION – Only now do I realize I asked a QotSA question two weeks in a row. As for the song itself, it's fine but I wouldn't say impressive. That's kind of how I feel about the band as a whole. Technically good but not my speed.
You're excited by the news of a new Foo Fighters album.
Jeremy Thomas: FACT: Hell to the yes. I'm a huge Foo Fighters fan and have loved the vast majority of their work, so a new album is definitely something I'm excited by. Sonic Highways was a nice little experiment for the band and I enjoyed it, but I'm also very much looking forward to where they go on Concrete and Gold. September 15th can't get here quite quickly enough for me.
Joseph Lee: FACT – Foo Fighters can do no wrong in my eyes, so of course I'm excited. What's even better is that, barring extremely high ticket prices, they're touring near me this time so I might actually get to see them. Fingers crossed on that. But yeah, the band continues to knock it out of the park every single time so I'll keep listening.
Thoughts? Comments? Animal? Vegetable? Mineral? Reply in the comments below to give your own take on this week's topics! Don't forget to follow us on Twitter!
http://www.twitter.com/411wrestling
http://www.twitter.com/411moviestv
http://www.twitter.com/411music
http://www.twitter.com/411games
http://www.twitter.com/411mma