411 Music Fact or Fiction: Could Metallica's New Album Be Their Best In Years?
September 30, 2016 | Posted by
Welcome to the 411 Music Fact or Fiction! This week, Joseph Lee takes on Jeremy Thomas.
Metallica's new album is shaping up to their best since pre-St. Anger.
Joseph Lee: FACT – I thought Death Magnetic was pretty good and think St. Anger gets a little too much hate. Like, I can't defend all of it (especially Frantic) but "Some Kind of Monster" is a good song. Anyway, the new album so far has put out two stellar tracks and if it continues in that direction it could be Metallica's best album in a while.
Jeremy Thomas: FACT – So far, so good. This comes from someone who actually liked Death Magnetic quite a bit, but yeah I really like what I've hard so far from it. There's always that concern that after a lengthy amount of time off that a band can lose their fire, but in this case they seem to have come out creatively refreshed. I've never been one of those who piled onto Load and ReLoad, which were undoubtedly more commercial but I enjoyed and particularly think have held up better than most expected. But I would argue that this is a nice return to form that may even be their best since the Black album.
You plan to watch Netflix's Justin Timberlake concert film.
Joseph Lee: FACT – I don't know if it's something I'll rush to watch the day it premieres but it'll definitely go on my queue. Justin Timberlake is an artist I enjoy, even if it was cool to hate him in the late 90s/early 00s during the boy band thing. He's really come into his own as an artist. A concert film with a band backing him up should be fun.
Jeremy Thomas: FACT – I tend to watch a lot of concert films on Netflix and I'm a big fan of Justin Timberlake, so this is basically a no-brainer for me. Say what you want about Timberlake — I get that there are people who aren't big fans of his, and that's fine. But he delivers live on stage and I have some pretty high expectations here. I loved both 20/20 Experience albums and I heard fantastic things about the tour, so I'm definitely looking forward to seeing this.
Bon Iver's Justin Vernon was right about Beyonce's sponsored tours.
Joseph Lee: FICTION – I wonder if maybe there was some additional context to his quote because as it is, it seems like he's complaining about nothing. Is he mad because Beyonce is taking corporate money for her tour while saying she's a role model? She's proving to young girls that they can be successful, isn't she? Does she have to turn down paychecks in order to really be a role model? I don't know. I don't think I'm in the right headspace for this question, but I can't really see where he's coming from here.
Jeremy Thomas: FICTION – I can appreciate his point, but I also feel like it's a misplaced sentiment. Yes, in an ideal world you wouldn't sign yourself to sponsor a big corporate entity like Pepsi for a variety of reasons. But I also don't think there's anything inherently wrong with sponsored tours, even from a megastar like Beyonce. If you're not at her level, that's the only way you can pay for your tour. Even at her level, there are some high costs that she has to pay out and if she can get a sponsor to pay for it, more power to them. I think this is primarily about finding the right sponsor. I get the argument by some that Pepsi promotes a lot of questionable things but I think they're fairly harmless as a sponsor of a pop tour. This kind of thing doesn't bother me much.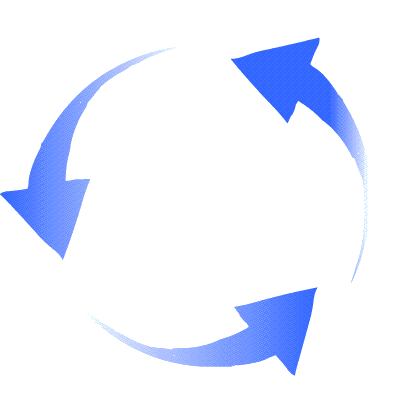 SWITCH!
Joanne looks like it will be a departure from Lady Gaga's usual work.
Jeremy Thomas: FICTION – And that's not a bad thing. It's a departure from her recent jazz-oriented work obviously, but unless I'm missing something else "Perfect Illusion" is a song right up Gaga's alley in a good way. The tracklist doesn't show me anything that's too off-kilter from her usual stuff; I'm actually encouraged in that there's no featured rappers because while rap and pop mixes well, Gaga has never really been able to do that and the tracks that did so on her last album were the worst examples. I expect this to be a very quintessential Gaga album and while that may not be everyone's cup of tea, I'm looking forward to it.
Joseph Lee: FACT – "Perfect Illusion" sounds similar to her earlier stuff, sure, but the video was also stripped down compared to what we're used to from Gaga. Between that and the involvement of Florence Welch on one of the tracks, it seems like she's going in a different direction from the style she had on albums like ARTPOP.
Jennifer Lopez is a good choice to host a dance competition.
Jeremy Thomas: FACT – I mean, she can dance like no one's business and she did well as an on-air personality during American Idol. She has the star power to bring people in to watch in a glut of other dance competition series, and she's charismatic. A dance competition series definitely needs a personality like hers to stand out, although I'm a little questionable if it can do that even with J-Lo. But if you're looking for a host, she'd be a good one yes.
Joseph Lee: FACT – Basically for all the reasons Jeremy said. She is a dancer and she's got star power. Average audiences will give more weight to J-lo's opinion than they would a more professional expert if only because she's a celebrity, so at least in terms of NBC's World of Dance she was a great choice. The fact that she can dance is icing.
It's disappointing that the Misfits reunion won't last long.
Jeremy Thomas: FICTION I don't honestly think I expected it to go on for very long at all. The fact that we have a Misfits reunion in the first place was a one-in-a-million thing, so any amount of the tour that fans got was probably a good thing. I appreciate the band's music from that era, but fair or not the years that followed destroyed my views about the band and so I'm far less excited about the possibility than I would have been many years back. I get why some people find it disappointing but me, not so much.
Joseph Lee: FACT – I was personally hoping for a new album with Danzig at the least, so the fact that it's only for a few shows and I missed it is very disappointing to me.
Thoughts? Comments? Animal? Vegetable? Mineral? Reply in the comments below to give your own take on this week's topics! Don't forget to follow us on Twitter!
http://www.twitter.com/411wrestling
http://www.twitter.com/411moviestv
http://www.twitter.com/411music
http://www.twitter.com/411games
http://www.twitter.com/411mma