411 Music Fact or Fiction: Did Lady Gaga Deliver At The Super Bowl?
February 10, 2017 | Posted by
Welcome to the 411 Music Fact or Fiction! This week, Joseph Lee takes on Jeremy Thomas.
Lady Gaga delivered for her Super Bowl performance.
Joseph Lee: FACT – The woman jumped off a platform and performed a medley of some of her best songs. As a Gaga fan, I've got no complaints. She kills it with her vocals and has a great stage presence.
Jeremy Thomas: FACT – I don't know what more people could want from a Gaga performance than that, unless they were looking for something way more artsy like her Monster's Ball-era stuff. Gaga delivered a nice little career retrospective with strong vocals and a hell of a lot of athletic work, complete with a "leap off the arena roof" moment and a mic drop to close it all out. Some people might have hoped she would debut something new or lean into her latest album, but considering she pretty much spanned her full career I was happy with it and it gave those unfamiliar with her a good idea of what she does musically. She avoided overt politics but made sure to put "Born This Way" in which is a strong statement of inclusivity as she had promised she would do. Basically, it's about what I hoped for from her.
You're interested in watching Michael Bolton's "Big Sexy Valentine's Day Special" on Netflix.
Joseph Lee: FACT – Maybe Michael Bolton's always had a sense of humor and we've just never seen it. But ever since he showed up for that song with The Lonely Island he keeps popping up where you least expect him and it's pretty funny. Did you know he did an Honest Trailer recently? I think the goodwill from those appearances, at least for me, means I'll give his Netflix special a shot.
Jeremy Thomas: FACT – It's weird that I would even say that, as if you'd asked me if I had interest in anything Michael Bolton-related during his heyday or the years following that era I would have laughed and rolled my eyes. And truth be told, I'm not exactly a Bolton fan now. But I liked the Bill Murray Netflix Christmas special and while I haven't seen this yet, it looks like the exact same kind of ridiculous, goofy fun. I dig that Bolton doesn't mind having a little fun with his own reputation and while this may not necessarily be a classic, I'm sure I'll enjoy it.
Ariana Grande and John Legend's rendition of "Beauty and the Beast" pales in comparison to the original.
Joseph Lee: FACT – Yeah, but it didn't really stand a chance. I prefer the one in the film but I also remember the Celine Dion track, and while the film could be good, I don't see this version having the longevity of that one.
Jeremy Thomas: FACT – To be fair, it would be very, very hard to live up to the original. And by that I mean either the one from within the movie or the Celine Dion/Peabo Bryson single. But even lowered from those standards, this just doesn't work as well as some might have expected it would. The accompaniment lacks the grandeur of the originals and similarly, Grande and Legend are missing the fullness and rich texture of Dion and Bryon's vocals, or the character of Angela Lansbury's performance. If I'm being fully honest, I'm not a huge fan of Grande's vocal deliveries and general lack of diction, though I appreciate that she toned that down quite a bit here. It's not a bad rendition, but it's not able to compare to the original.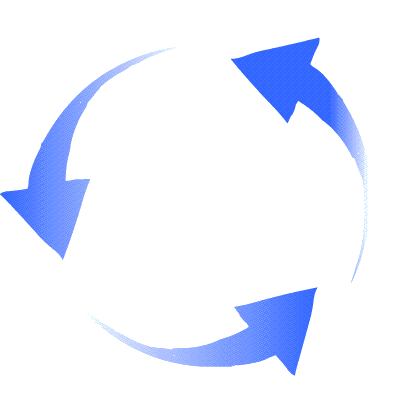 SWITCH!
The Grammys have a stellar lineup of performers this year.
Jeremy Thomas: FACT – I mean, just look at the list. We have everyone from Metallica, Lady Gaga and Beyonce to Adele, The Weeknd & Daft Punk, A Tribe Called Quest and more. The Grammys get by each year on their performers, because a majority of their awards are given before the show even begins (that's what happens when you have thirty-plus categories with multiple awards to give out for each). Last year had a few standout moments, notably when Kendrick Lamar killed it with his medley and the Hamilton cast performing, but I think this year is a stronger overall lineup without question.
Joseph Lee: FACT – There is a lot of big names this year, and a lot of interesting pairings. I think the one I'm most excited for is Lady Gaga and Metallica. They seem like two acts that couldn't be any different but I think there's a lot of potential for that pairing to secretly be great. Jeremy listed a ton of other acts so you know the star power showing up, but this is definitely a show you'll want to check out the next day, if not live.
Beyonce will end up performing at Coachella after all.
Jeremy Thomas: FACT – I think so. Of course, this all depends on how far along she is but she is performing on Sunday at the Grammys so we may get a somewhat better idea of that then. Let's not forget that she performed in August of 2011, just four months before she gave birth to Blue Ivy. Having twins is different but if she can, I have no doubt she'll be on stage and more than likely will absolutely kill it, because she basically does so every time she comes out for a gig.
Joseph Lee: FACT – I think barring a serious health issue, there's a good chance she does. Beyonce's a lot of things to a lot of people, but she's also very business savvy. She wouldn't commit to a festival while already pregnant unless she was absolultely positive she could pull it off.
It's a great summer to be a rock fan judging from all the recent tour announcements.
Jeremy Thomas: FACT: Yep, it's all Fact for me this week. Seriously, if you're a rock fan I can't imagine there isn't at least one tour that appeals to you. Just to run through a few we have Guns N' Roses doing another stadium tour in July, Iron Maiden's second US leg of their The Book of Souls tour, Muse and Thirty Seconds to Mars on tour together, Stone Sour and Korn teaming up, Deftones and Rise Against and my personal favorite in Garbage and Blondie. And most of that is only what's been announced in the last week. Even if you don't like some or most of those acts, there's got to be someone touring this summer in rock that appeals to you. It should be one hell of a set of tours.
Joseph Lee: FACT – I'm going to see A Perfect Circle in May, but if I have the means I imagine I'll be seeing more than that. There's just so many great tours coming this summer. It'll be good if you're a fan, but not so good for your wallet.
Thoughts? Comments? Animal? Vegetable? Mineral? Reply in the comments below to give your own take on this week's topics! Don't forget to follow us on Twitter!
http://www.twitter.com/411wrestling
http://www.twitter.com/411moviestv
http://www.twitter.com/411music
http://www.twitter.com/411games
http://www.twitter.com/411mma